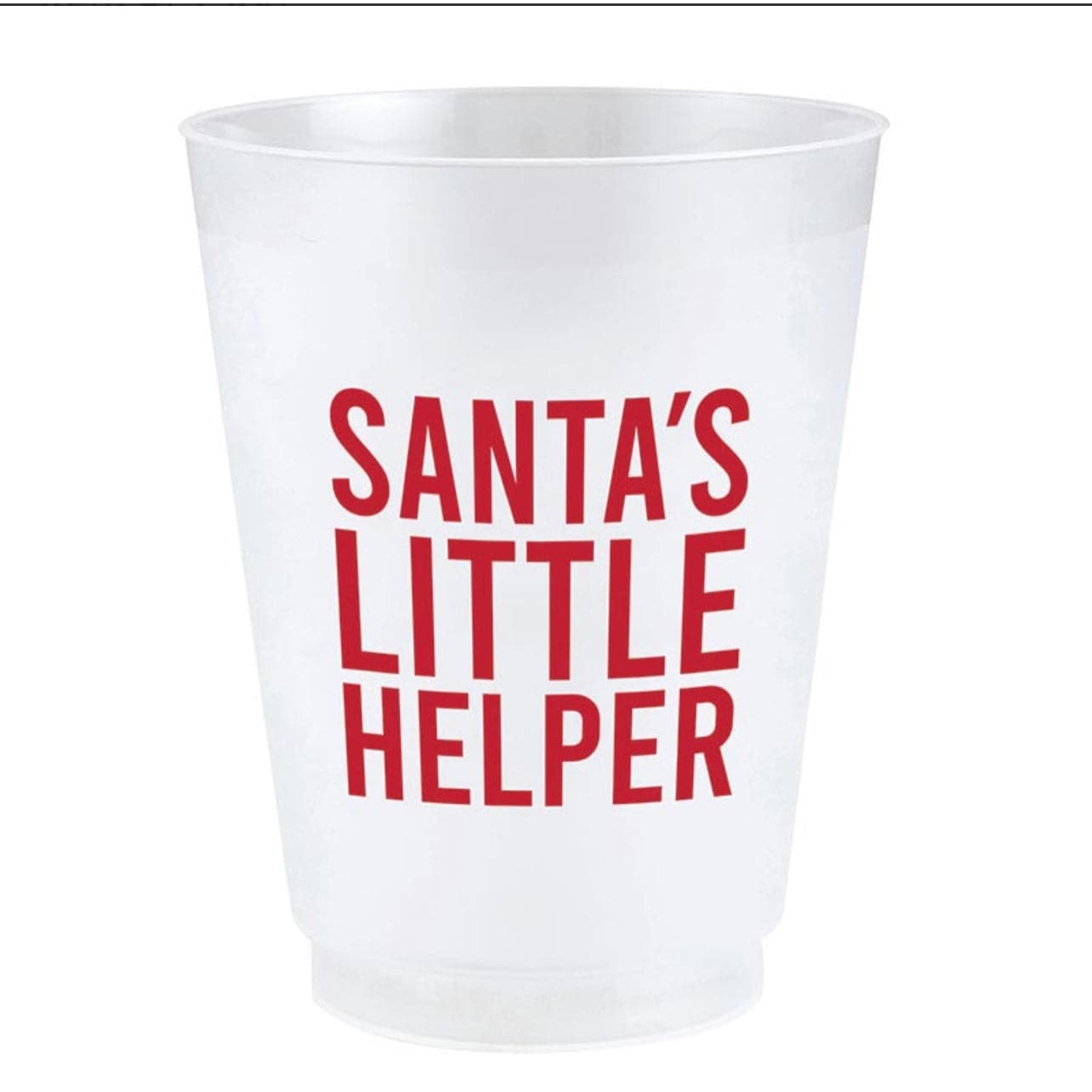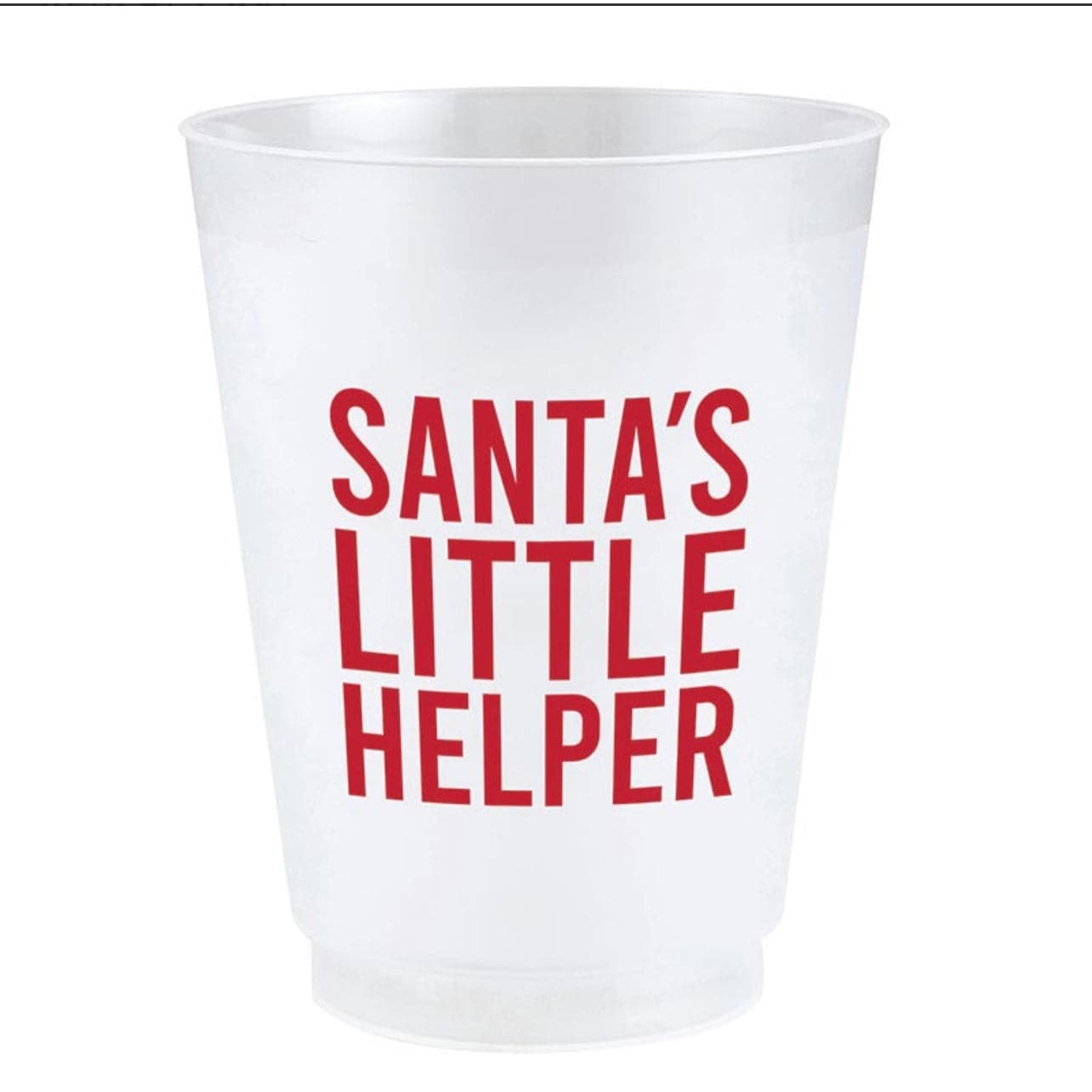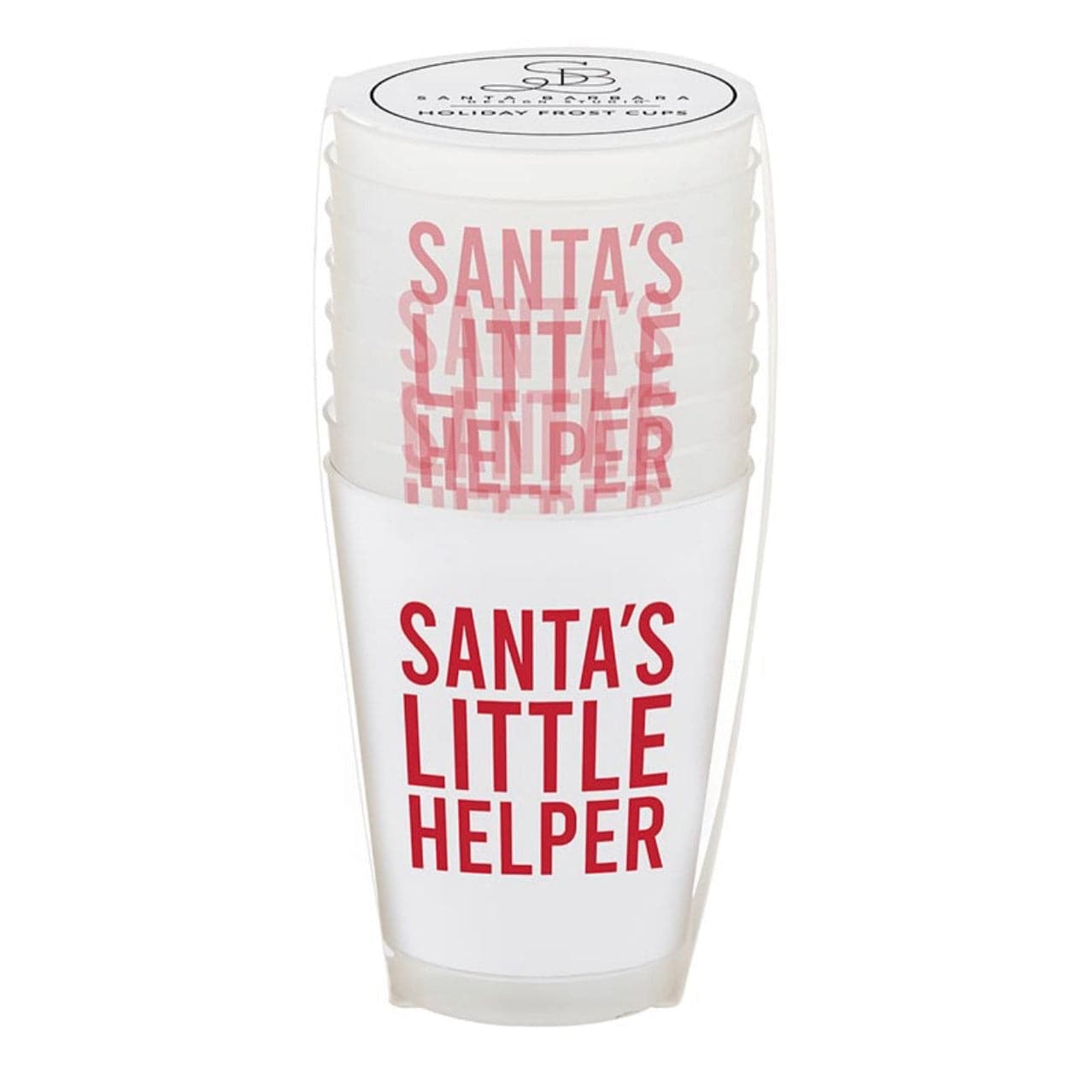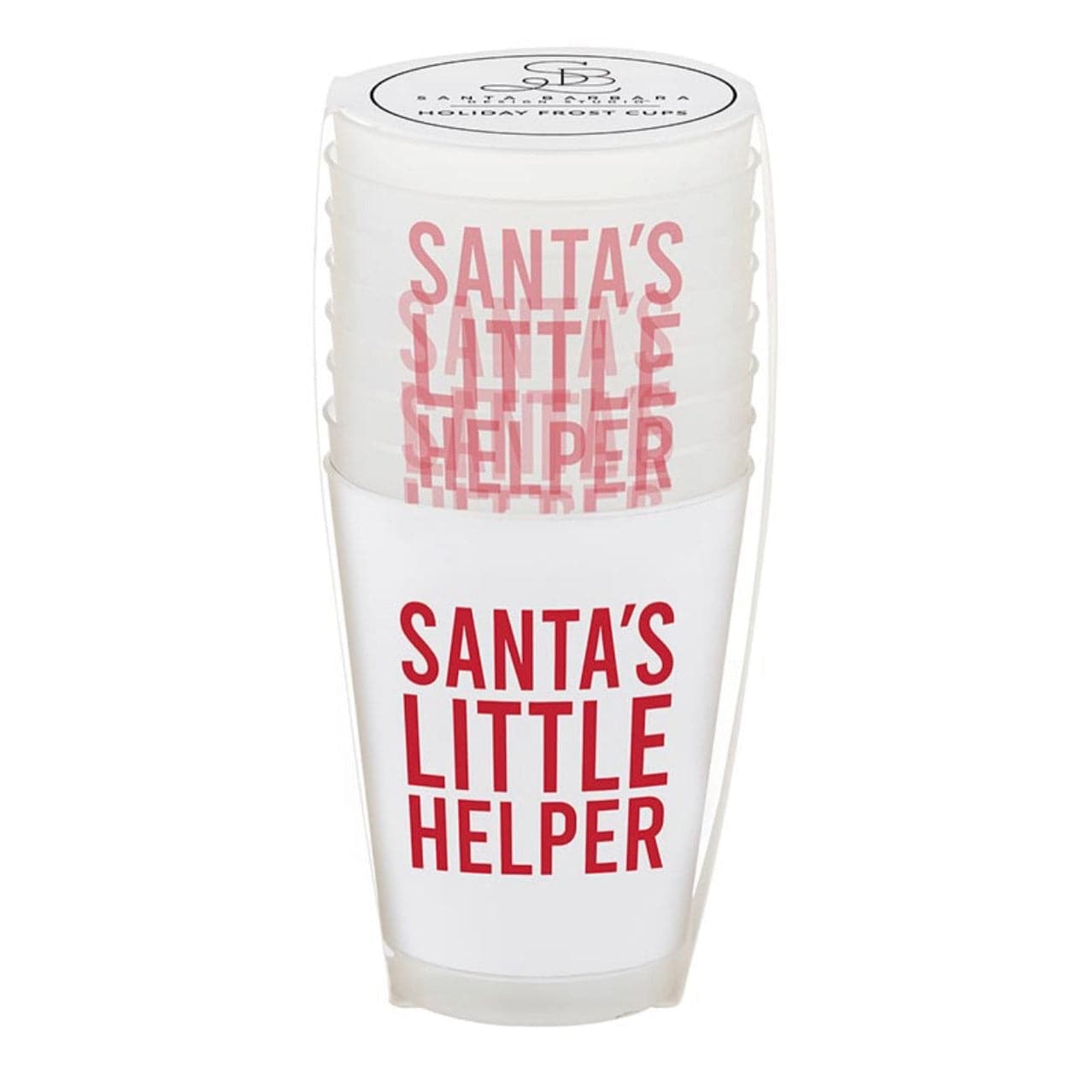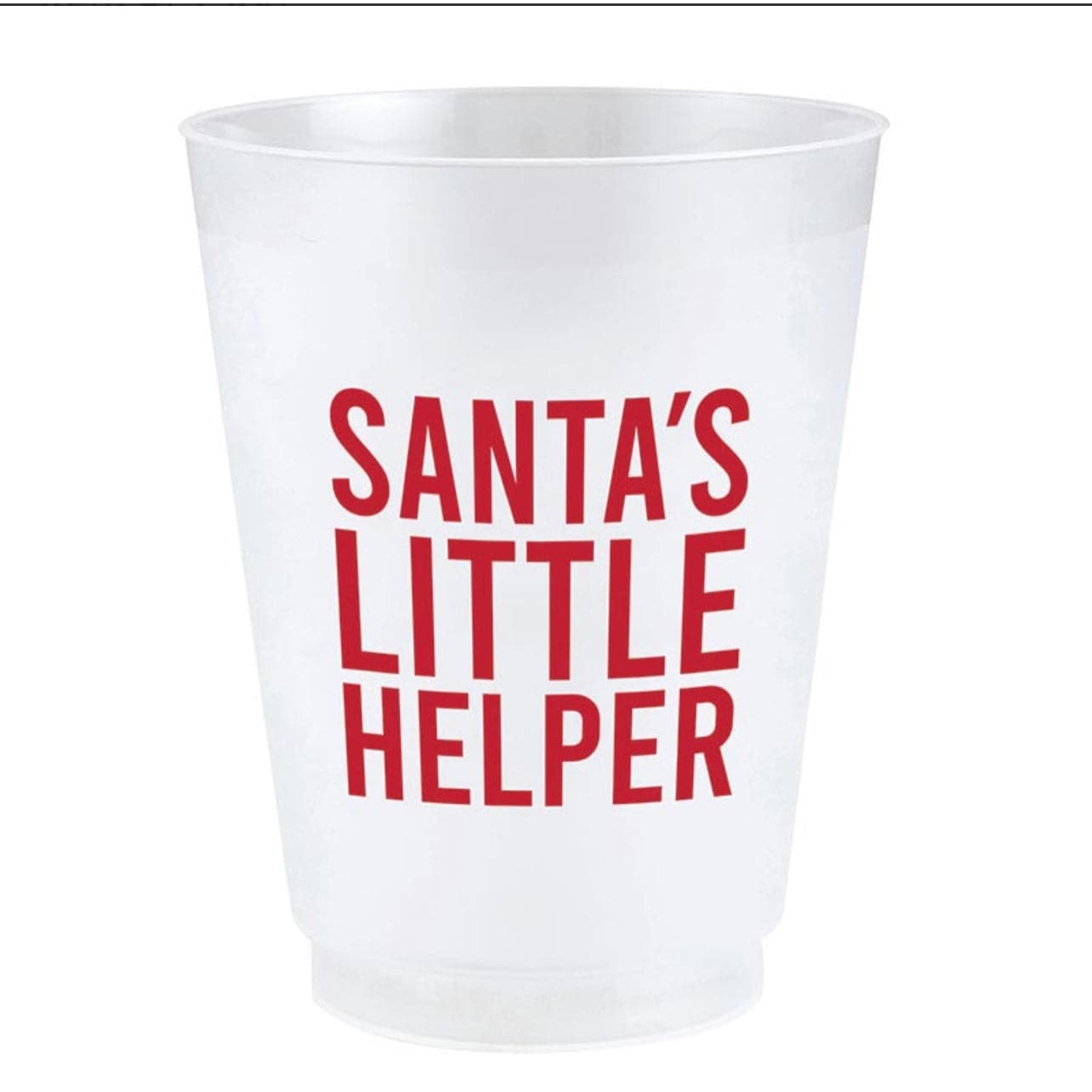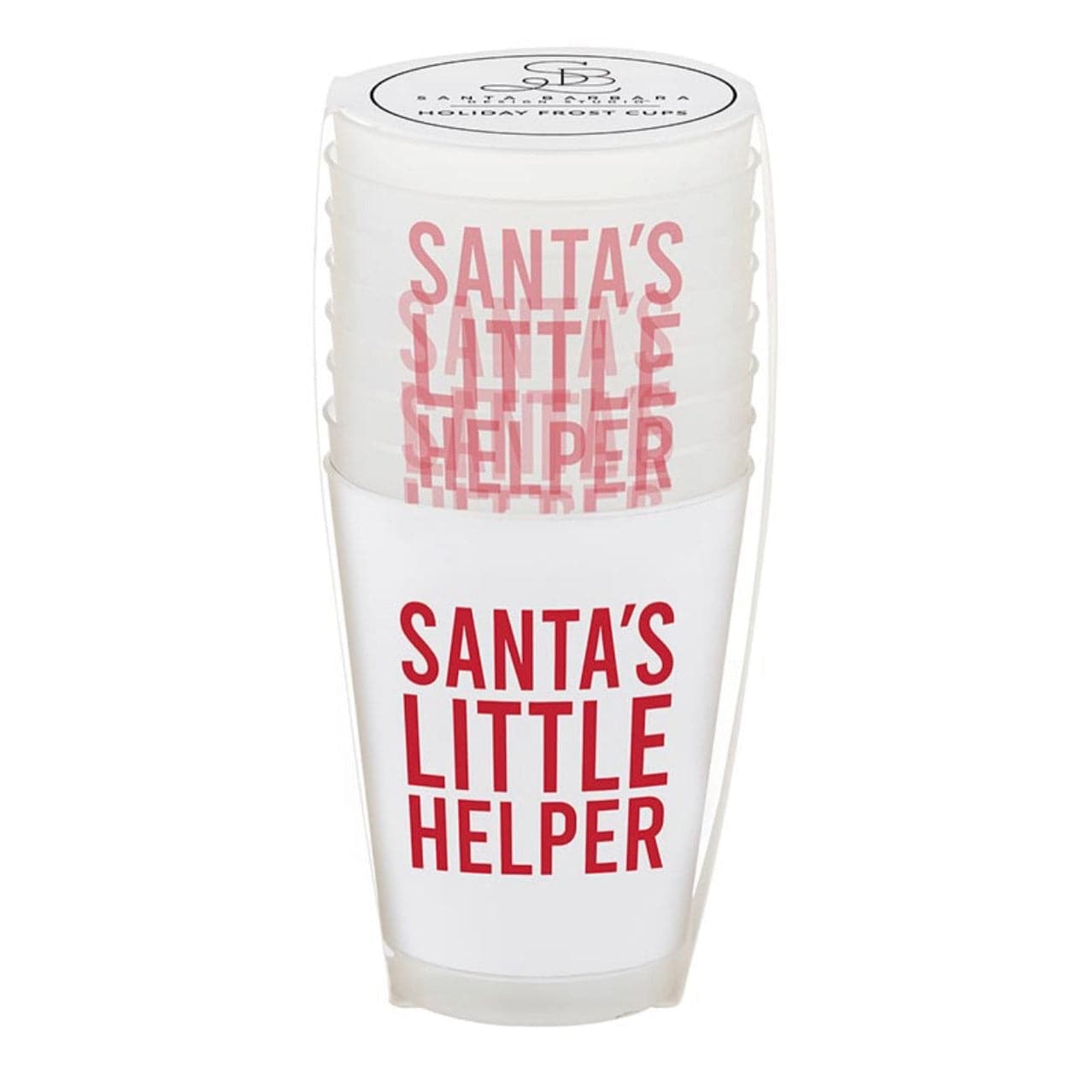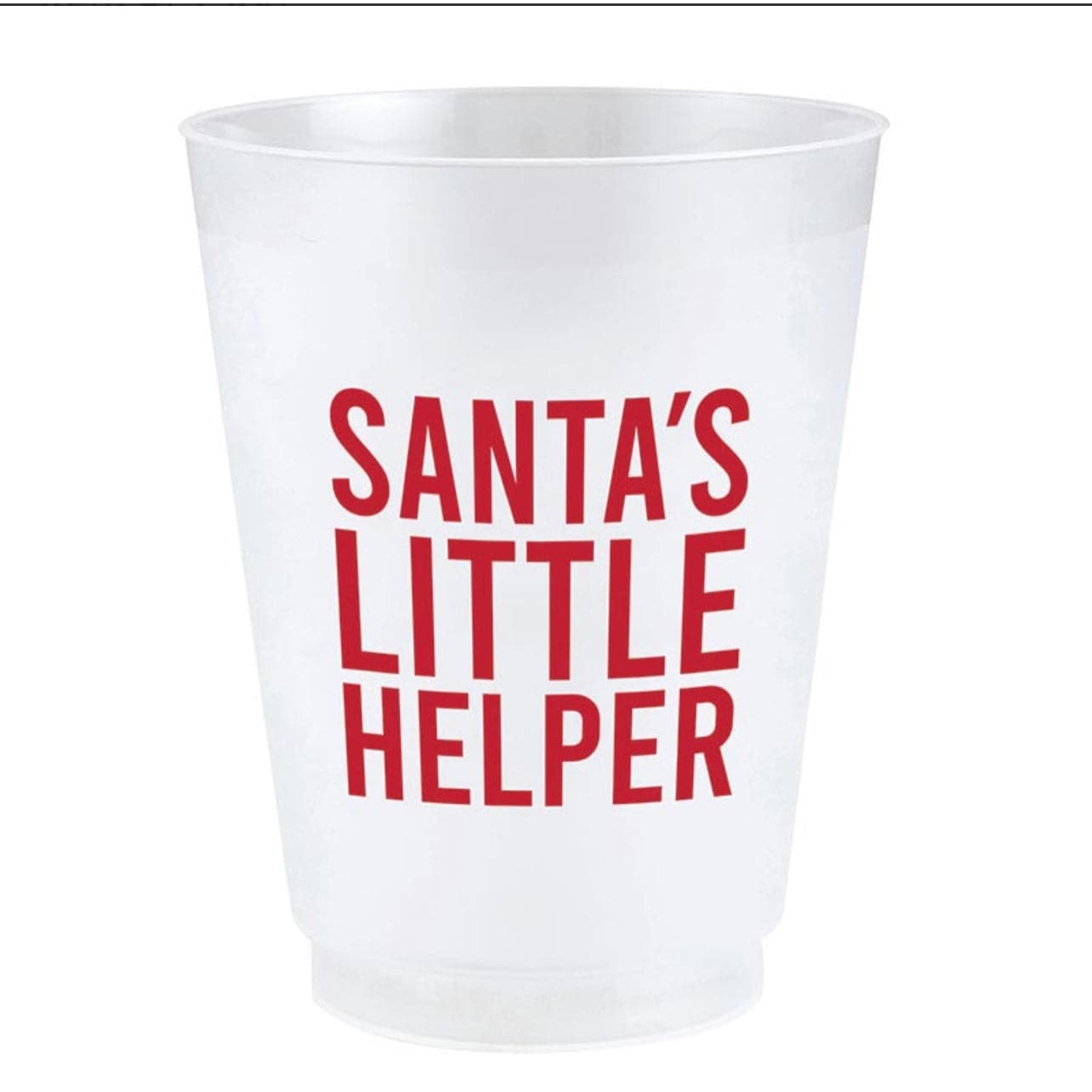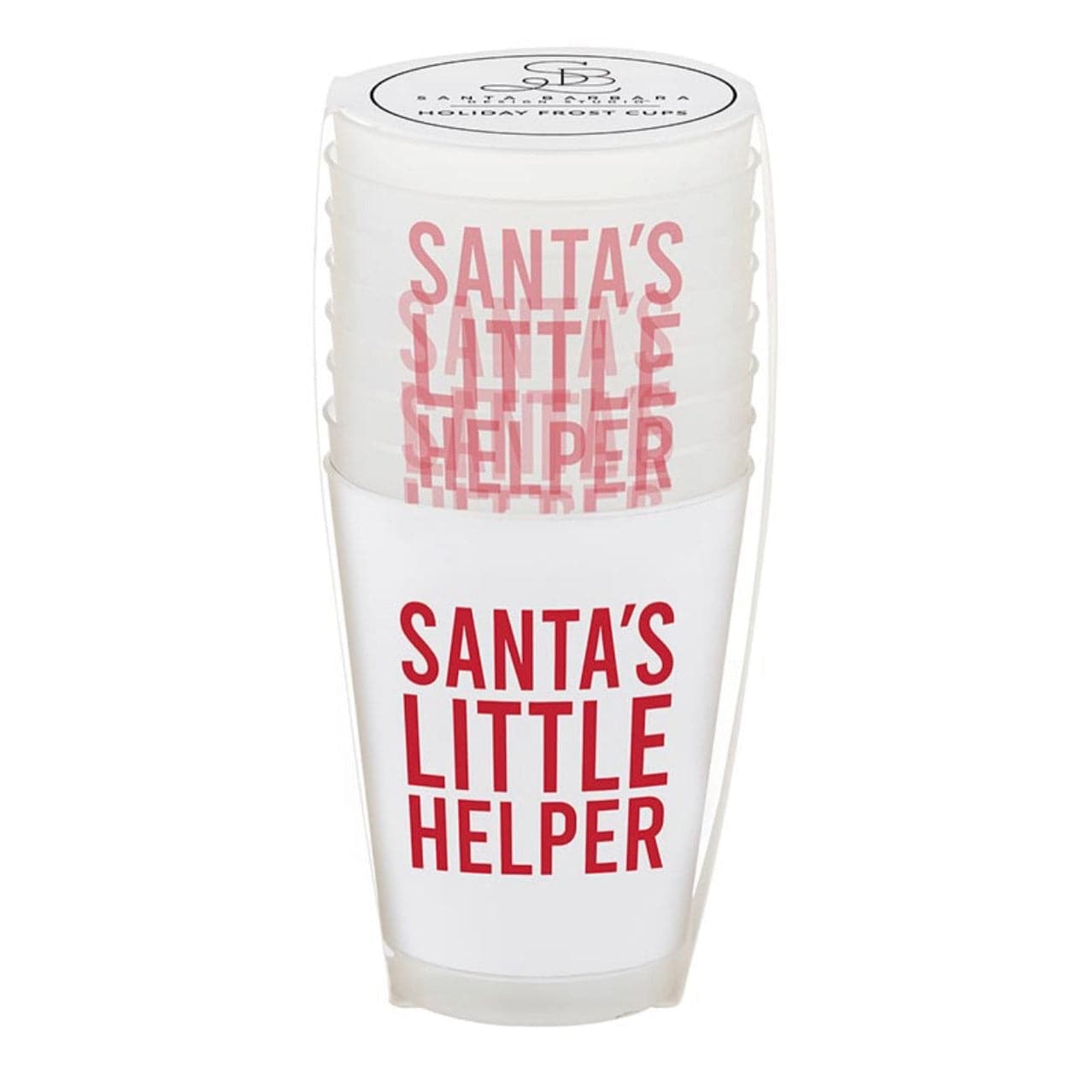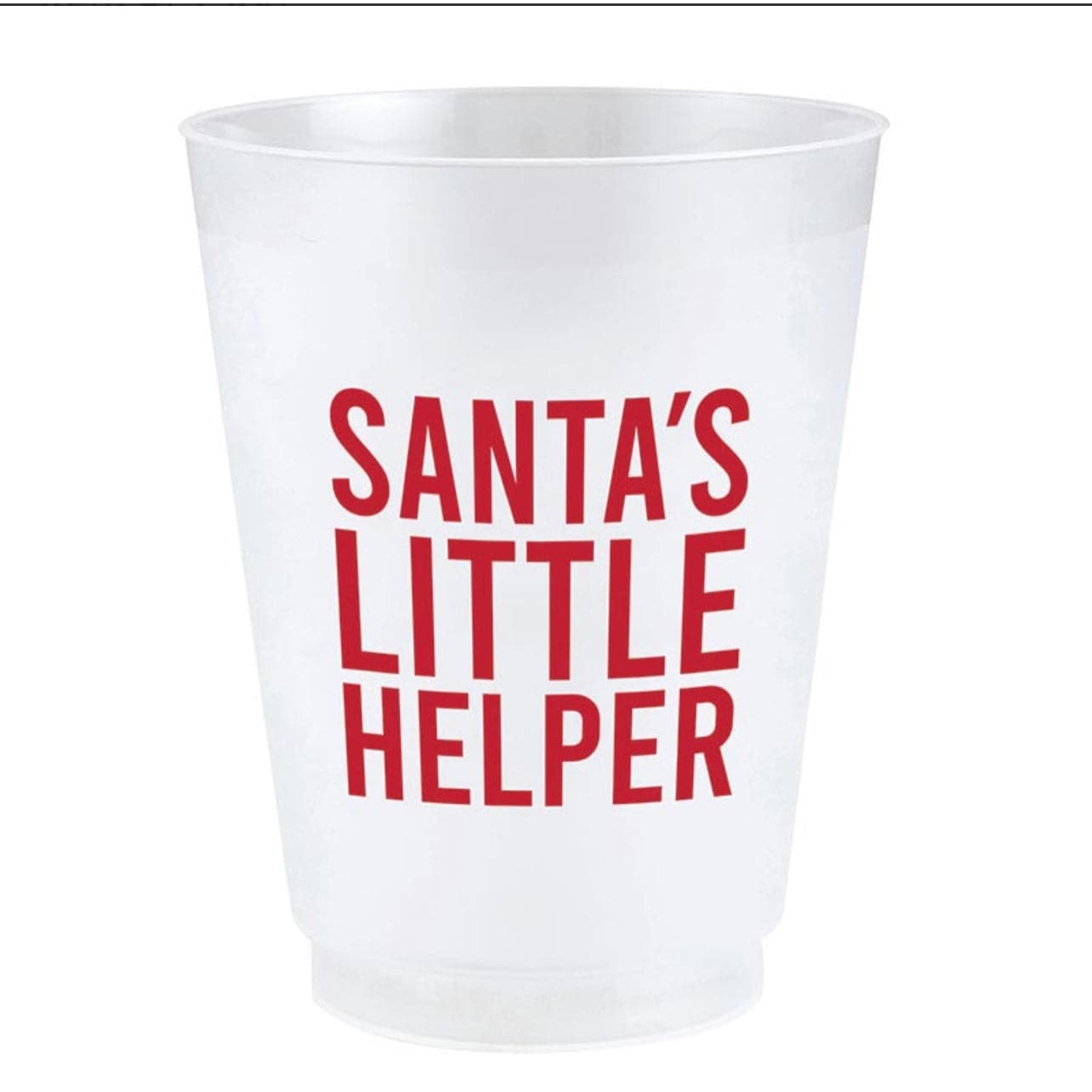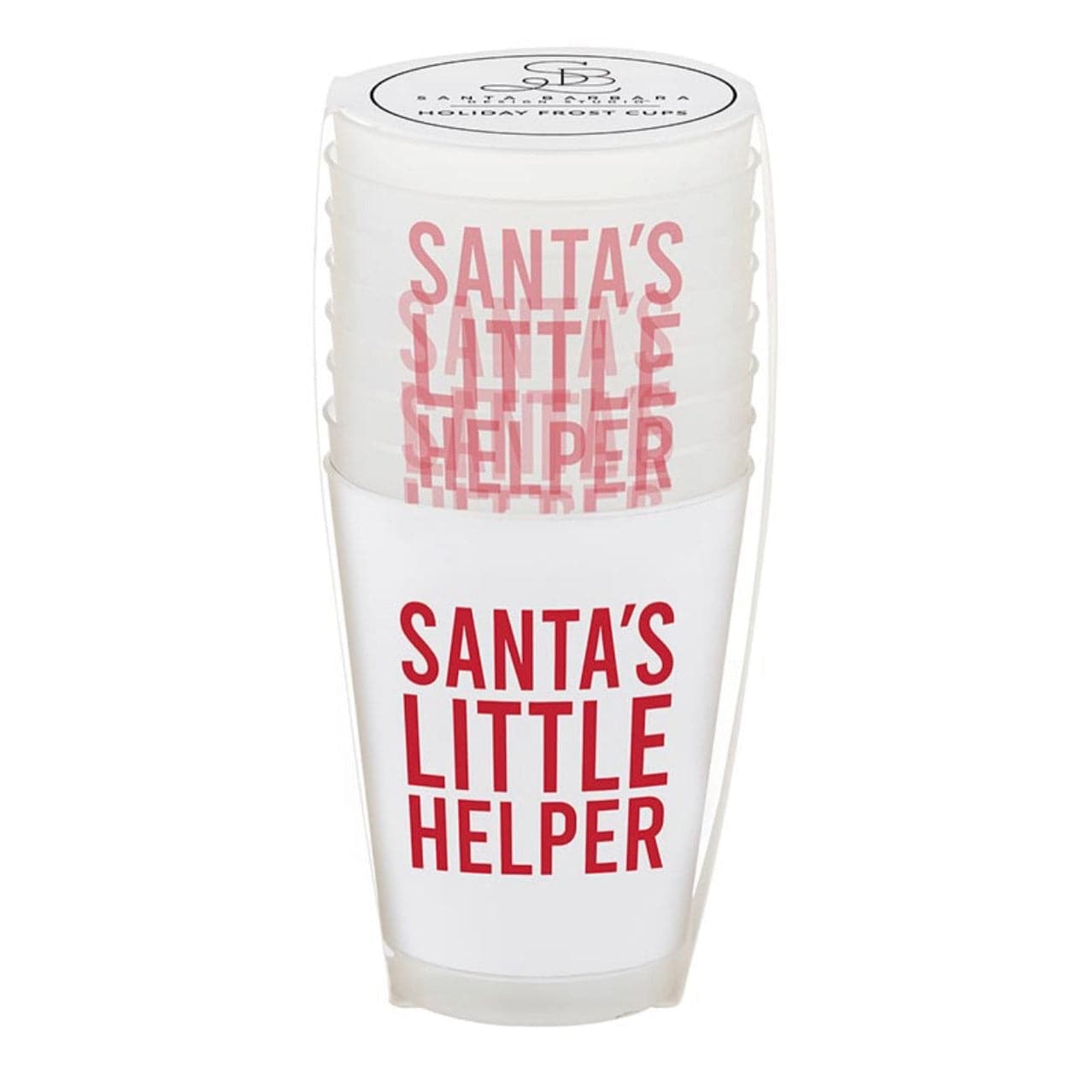 Santa's Little Helper, Frost Cups - Set of 8
Attention all Holiday enthusiasts and party starters! Get ready to elevate your Holiday gatherings to the next level with our Frost Cup Holiday - Santa's Little Helper - set of 8. This festive and reusable cup set is specifically designed to bring joy and merriment to every celebration.

Crafted with love and attention to detail, each cup in this set is made from top-quality BPA-Free Plastic, ensuring a safe and durable solution for all your drink needs. We understand the importance of sustainability, which is why our Frost Cups can be used over and over again, helping to reduce waste and save our beautiful planet.

Imagine the scene: you're surrounded by your loved ones, laughter filling the air, and beautiful Holiday-themed Frost Cups adorning the table. The frosted clear plastic design adds a touch of elegance and adds that extra special touch to your festivities. With their whimsical Holiday design, these cups will not only impress your guests but also ignite the Holiday spirit within them.

The pack includes 8 cups, guaranteeing that no one will go thirsty during your gathering. Whether you're serving up delicious hot cocoa, mulled wine, or an ice-cold punch, our Frost Cups are ready to be filled with happiness and laughter. These cups are the perfect size, measuring 4.5" H, ensuring a comfortable grip for everyone to enjoy their favorite beverages.

We understand that convenience is key when it comes to party planning. That's why we made sure that our Frost Cups are incredibly easy to clean. Simply hand wash them to ensure their longevity, and they'll be ready for countless more joyful celebrations to come.

But who is our Frost Cup Holiday set of 8 truly designed for? We're glad you asked! Our target audience is anyone who loves to embrace the magic of the Holidays, whether they're hosting a joyous family gathering, organizing a festive office party, or simply looking to add an extra dash of holiday cheer to their everyday lives.

So don't wait another moment to enhance your Holiday celebrations. Join us in spreading joy and cheer with our Frost Cup Holiday - Santa's Little Helper - set of 8. Embrace the spirit of the season and make memories that will last a lifetime. Cheers to a Holiday filled with laughter, love, and Frost Cups!