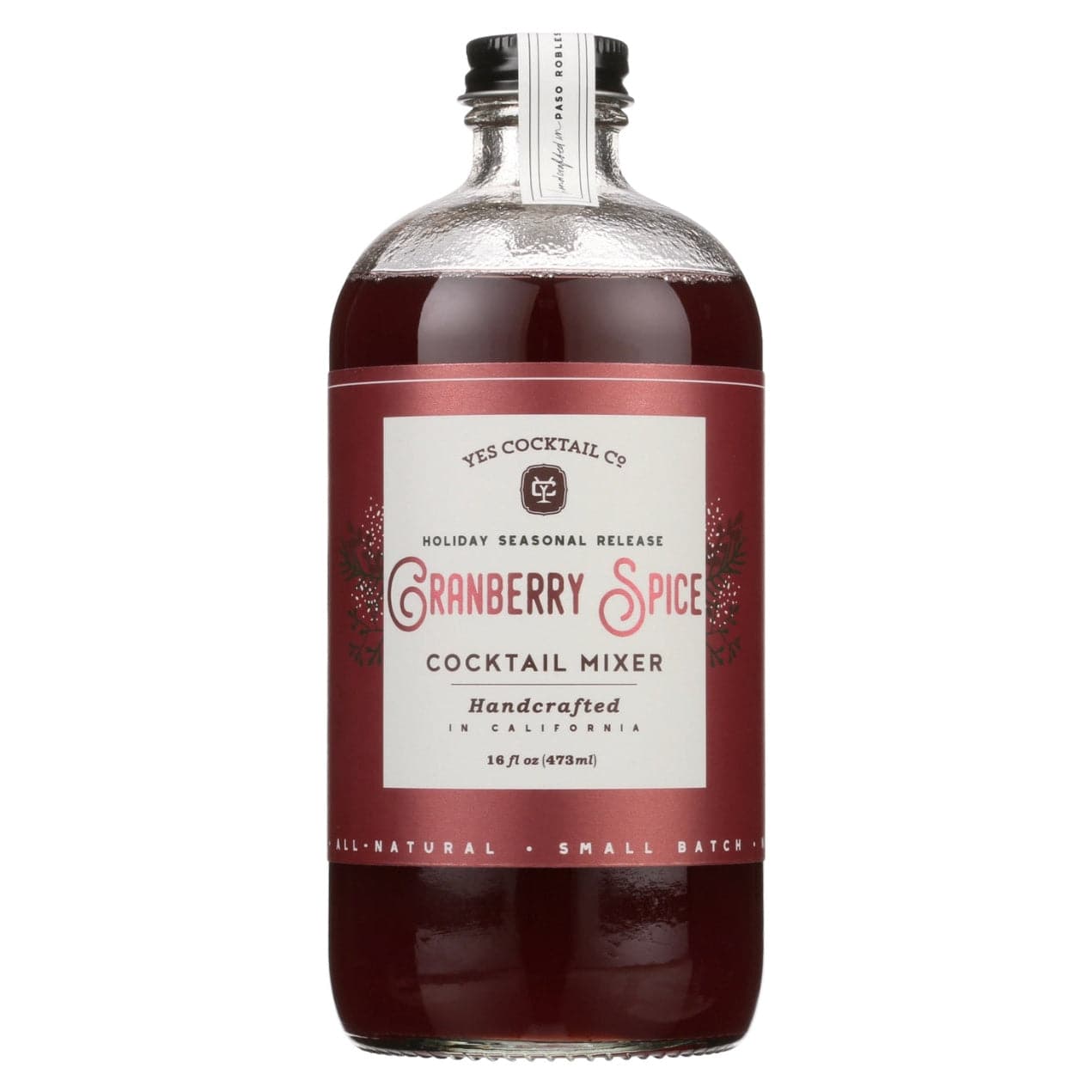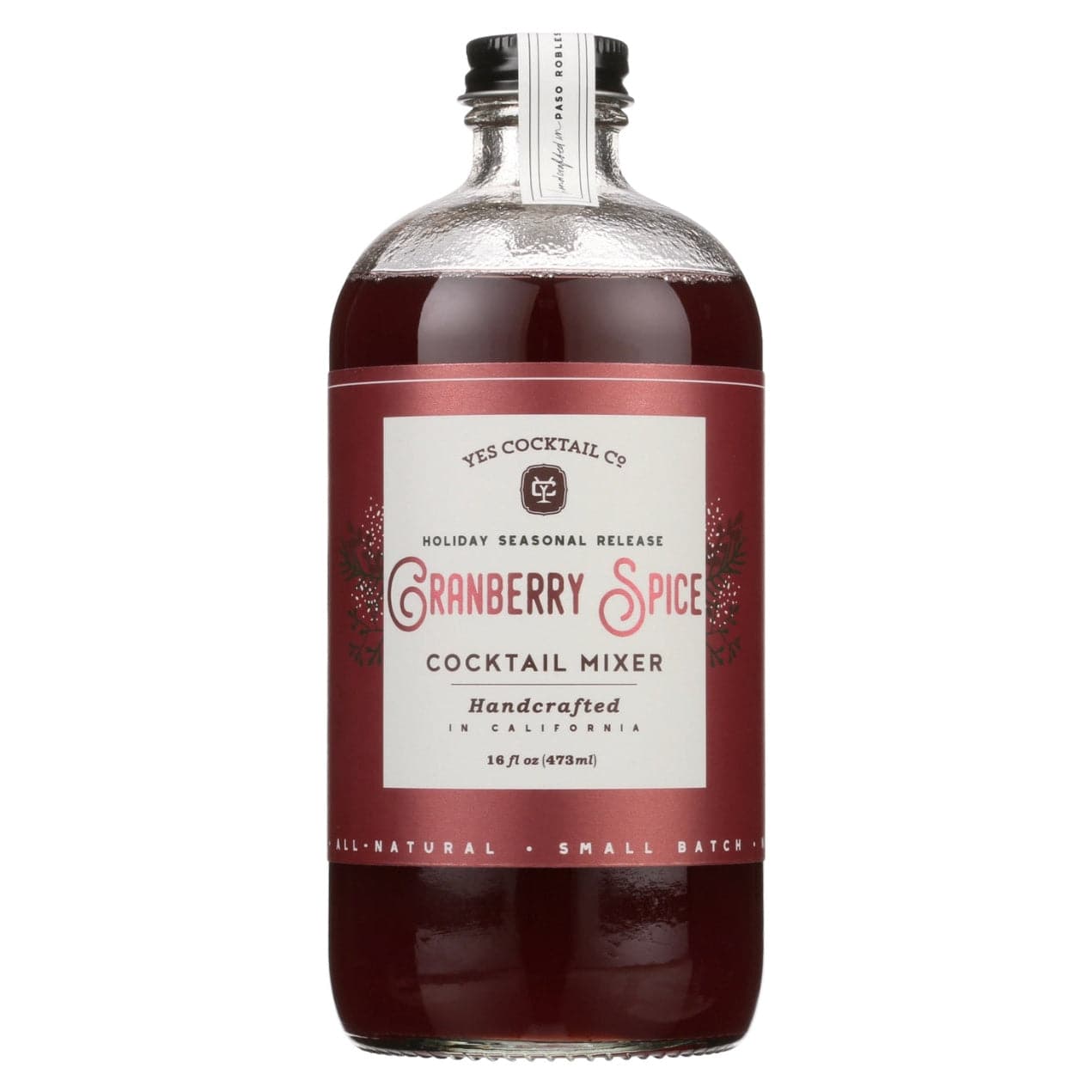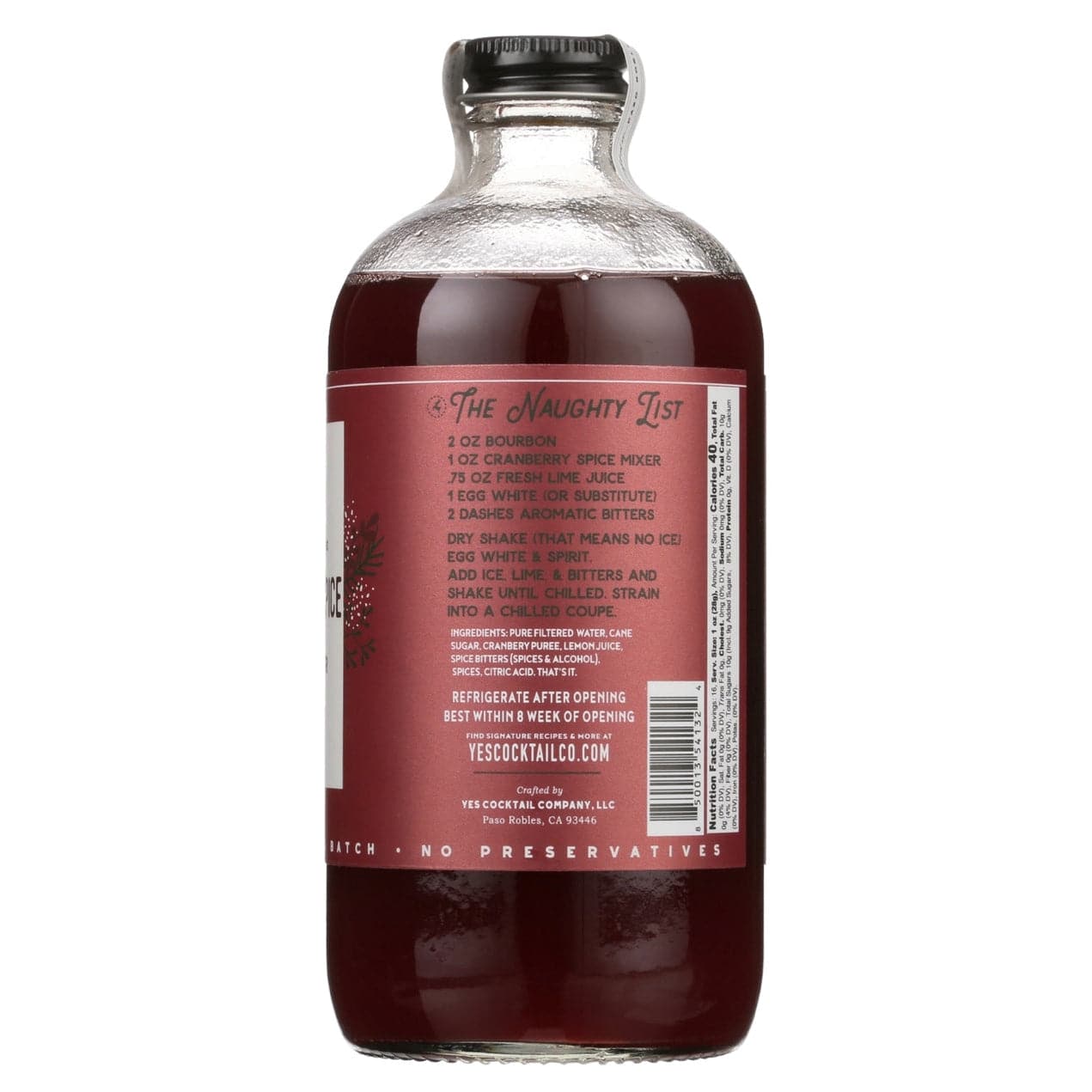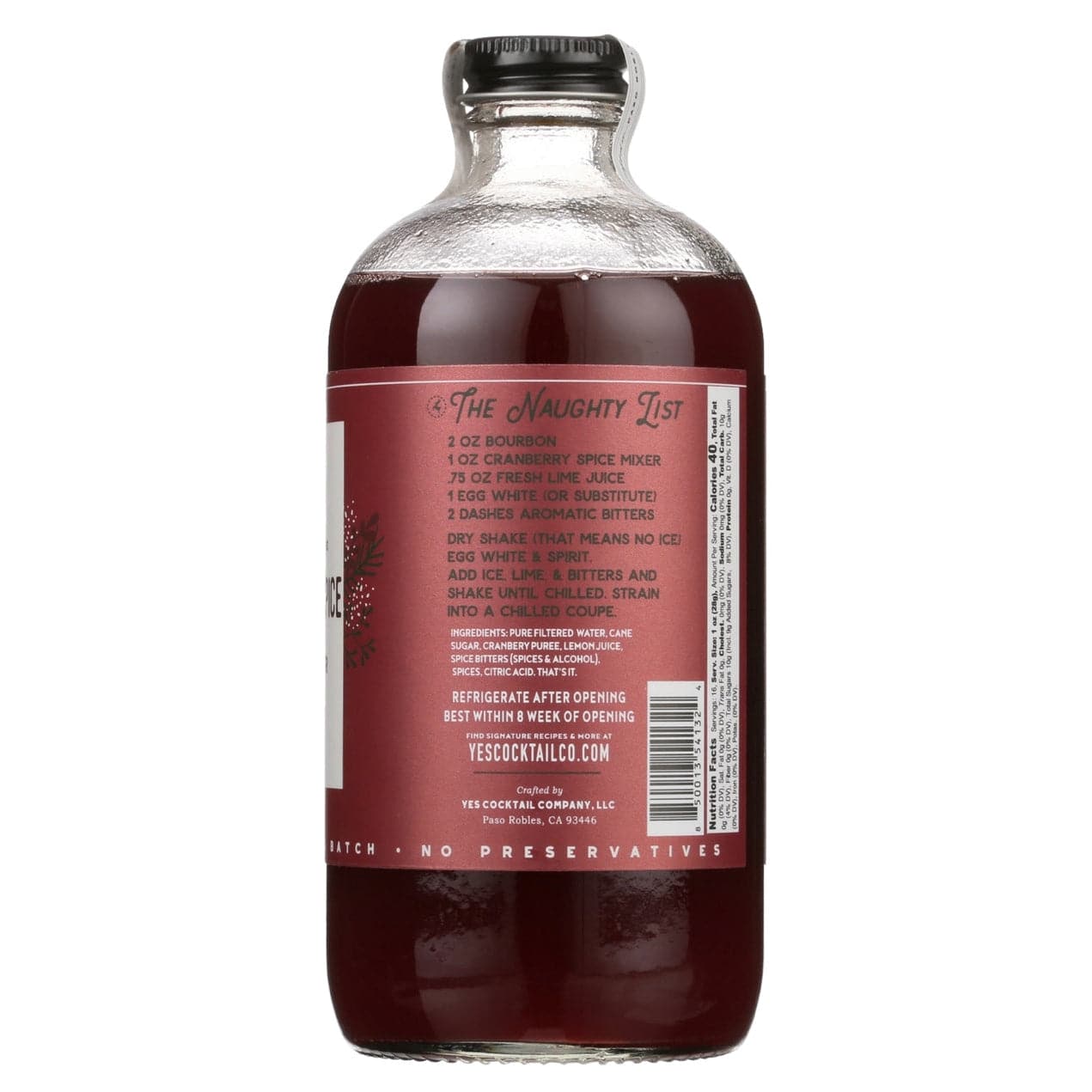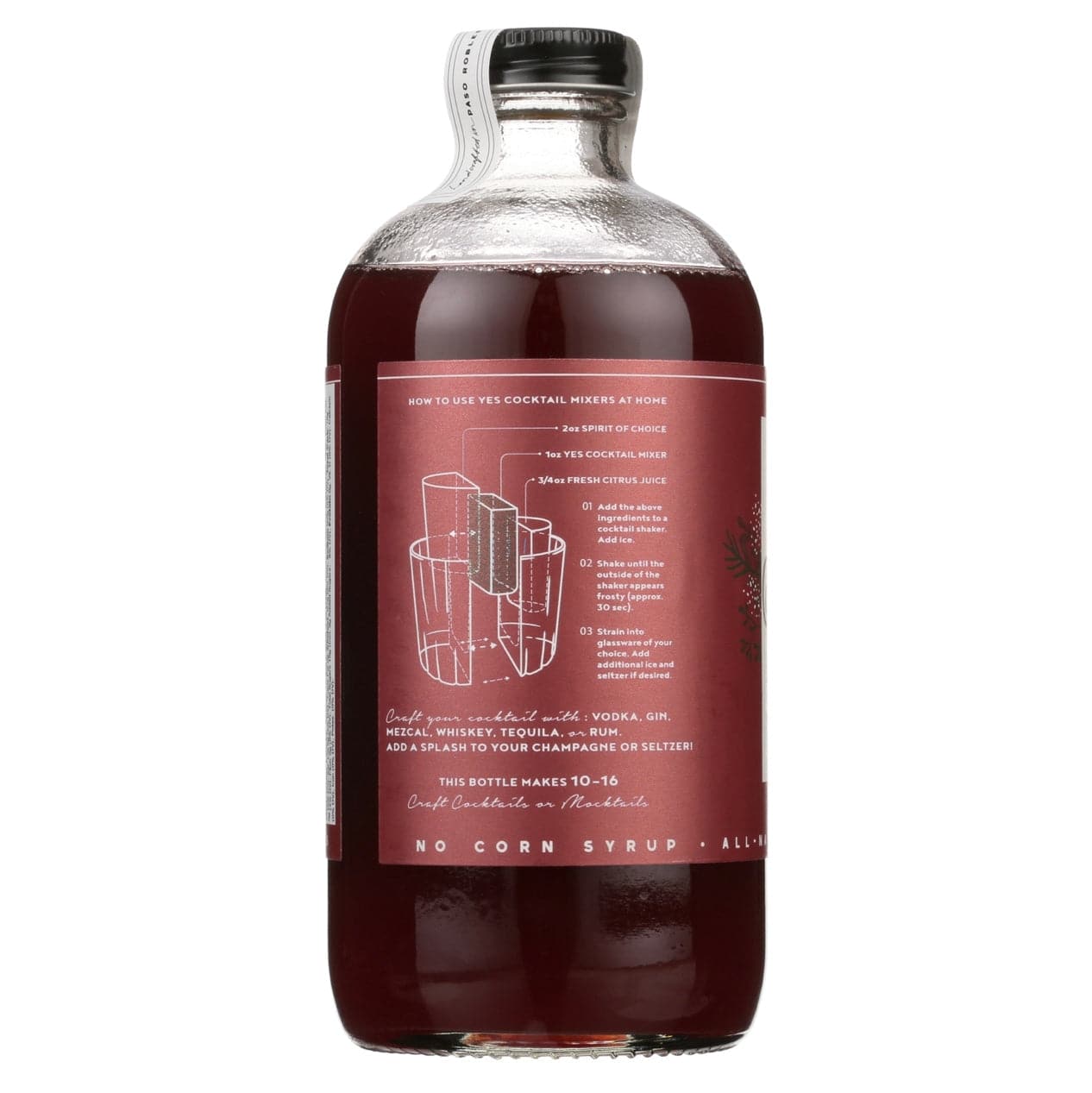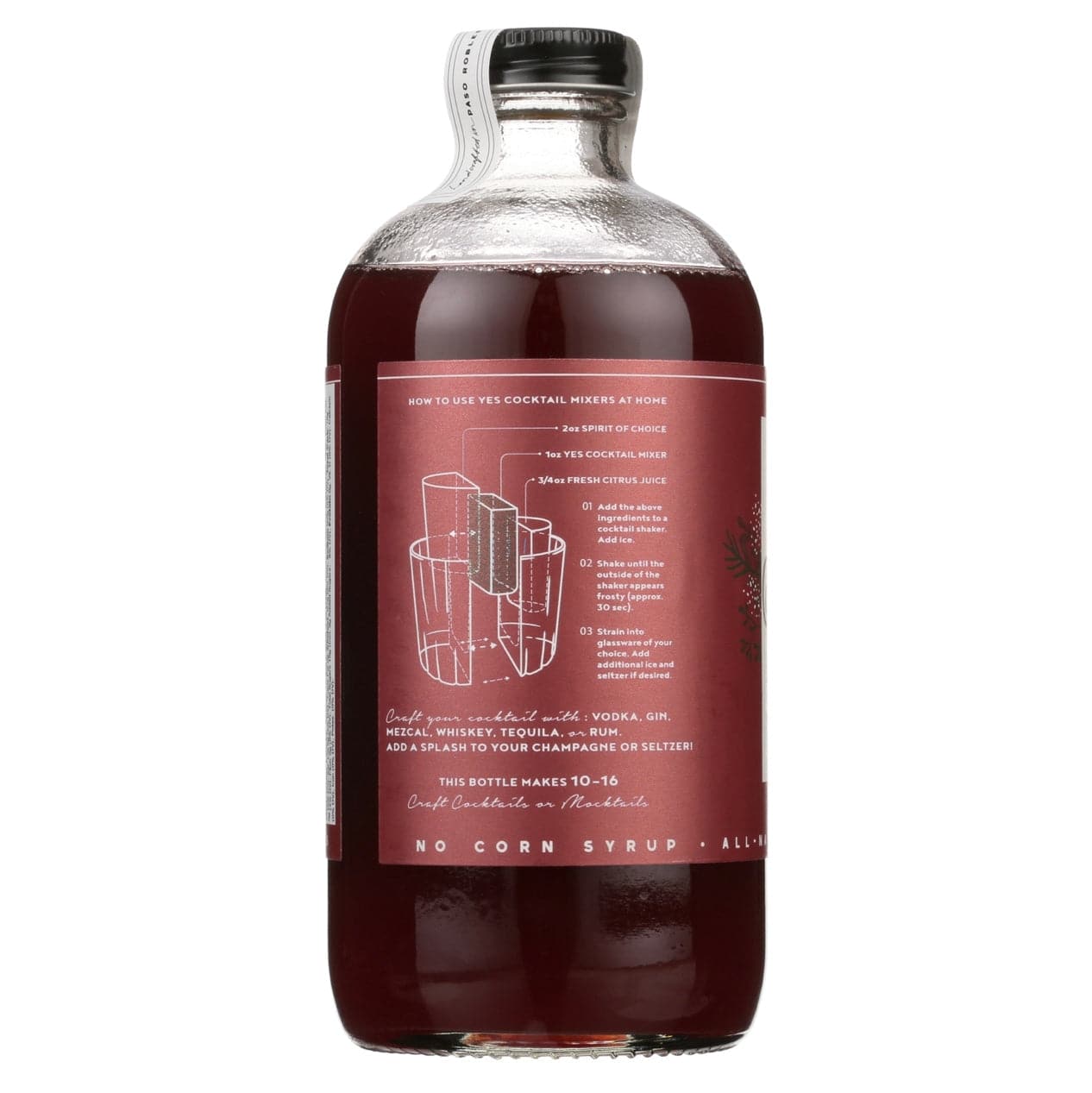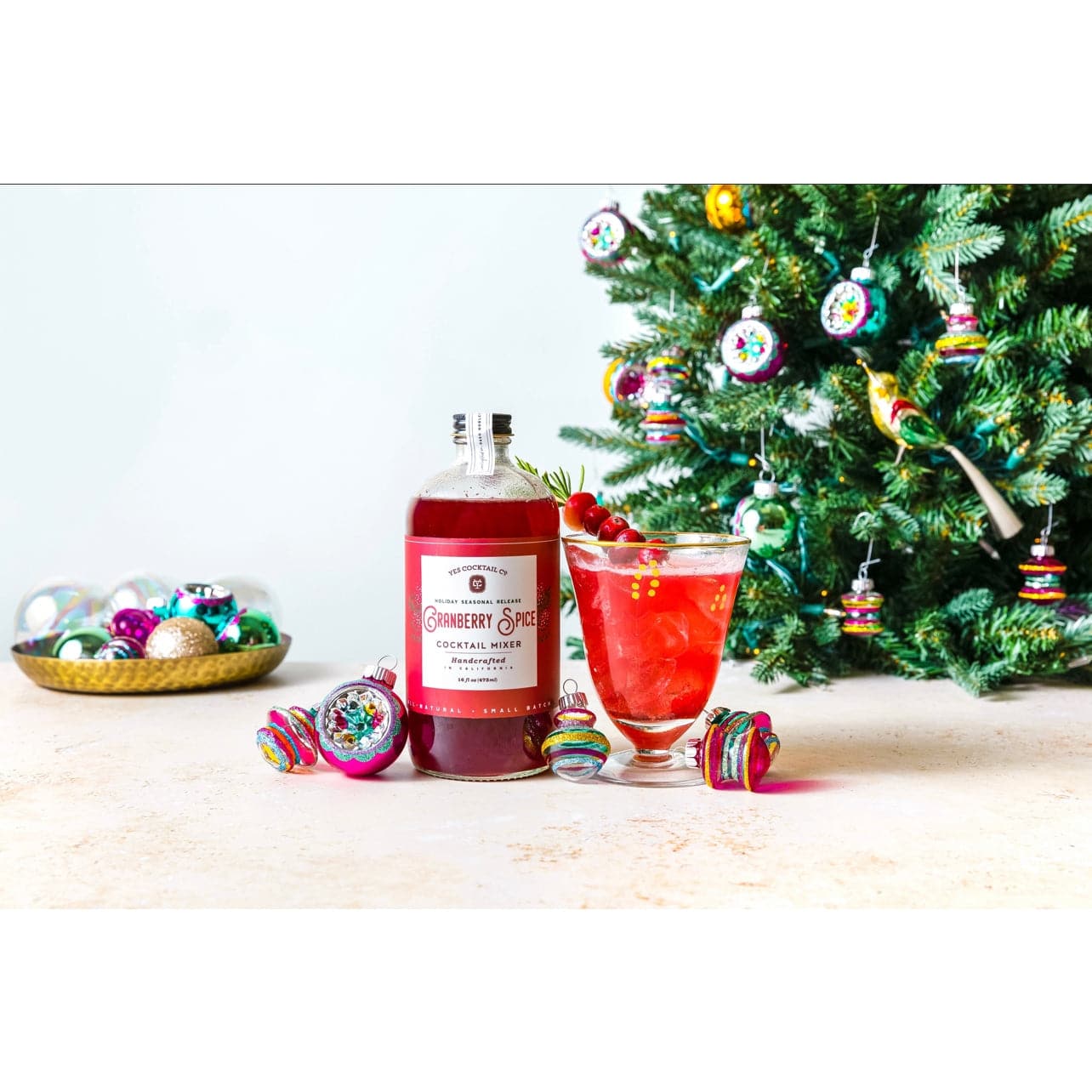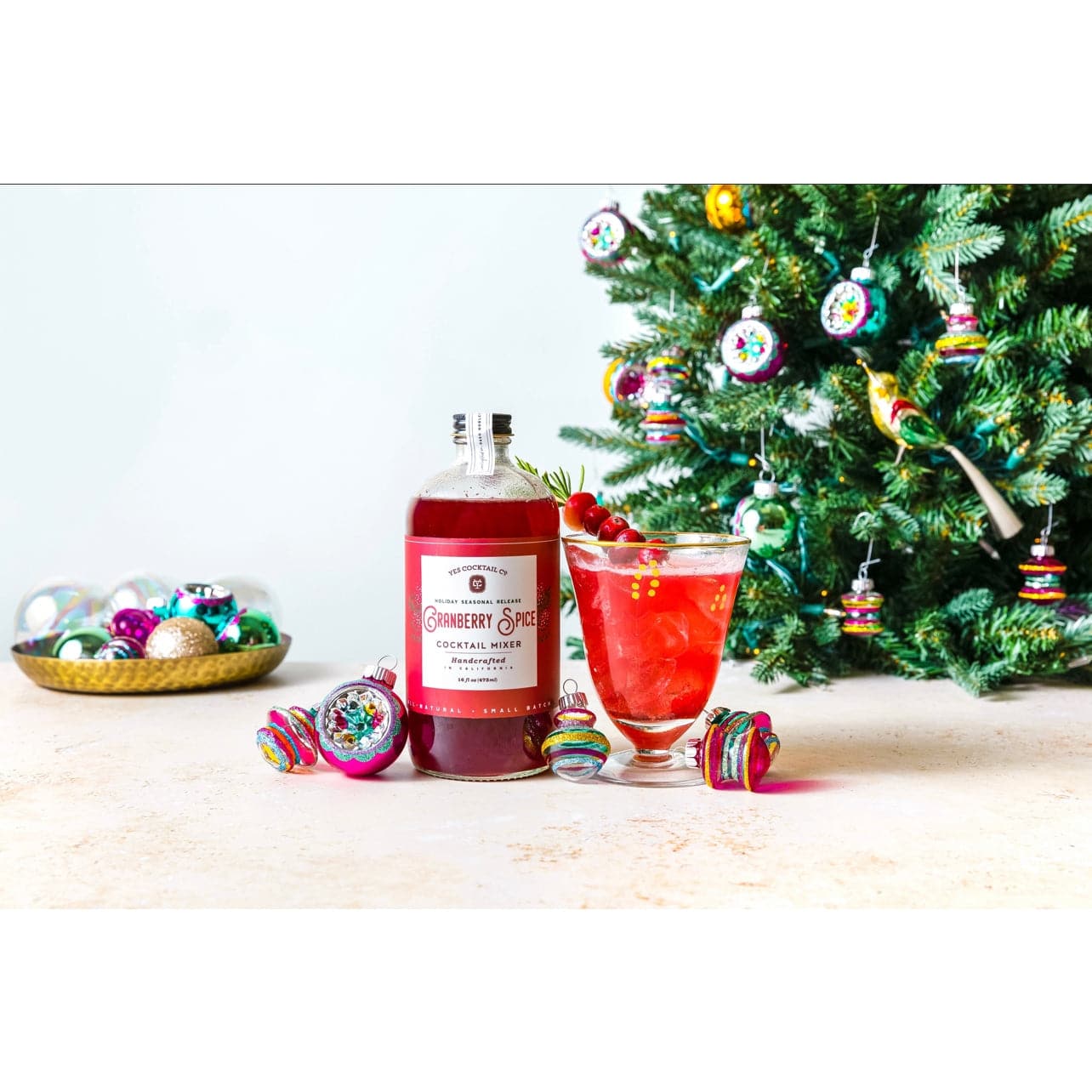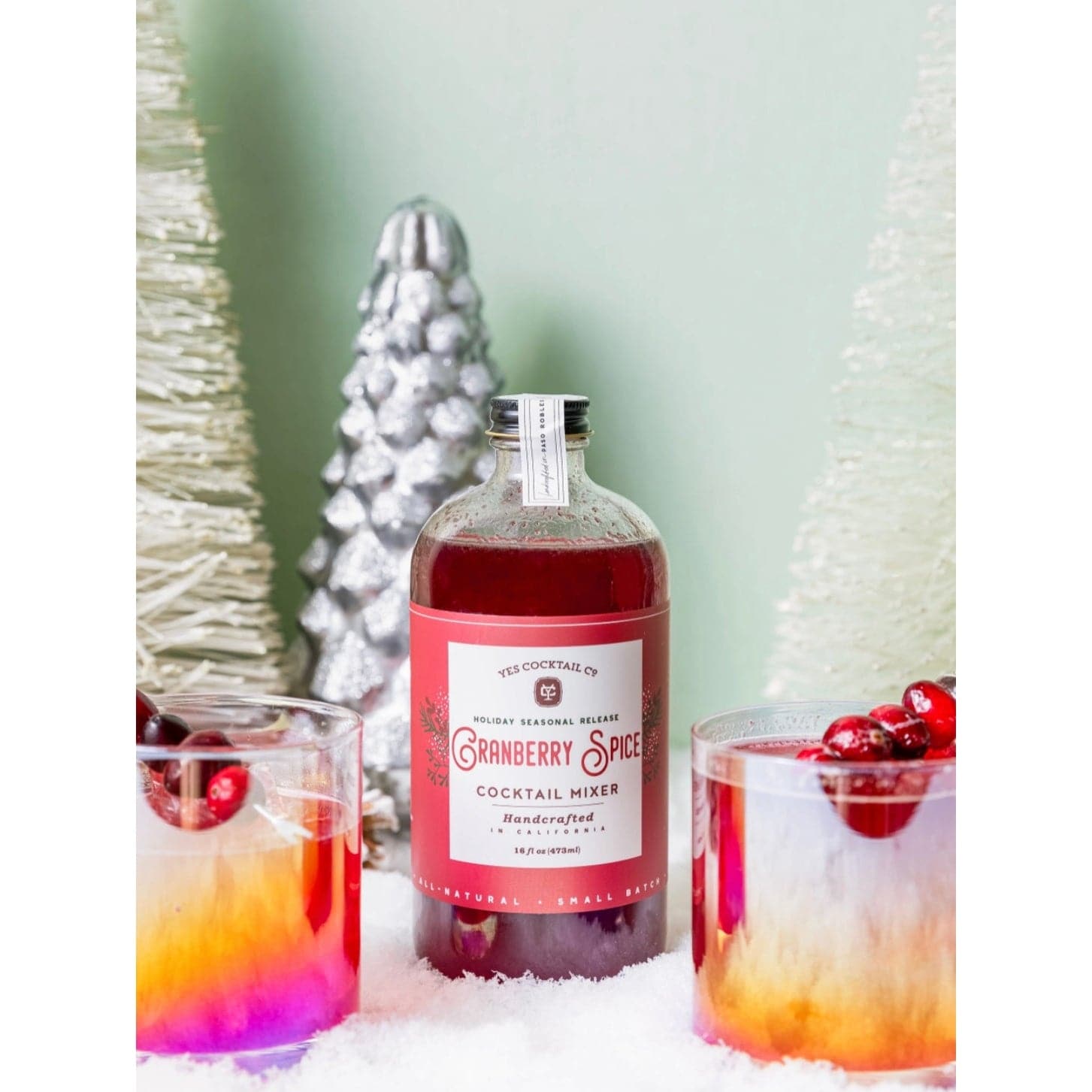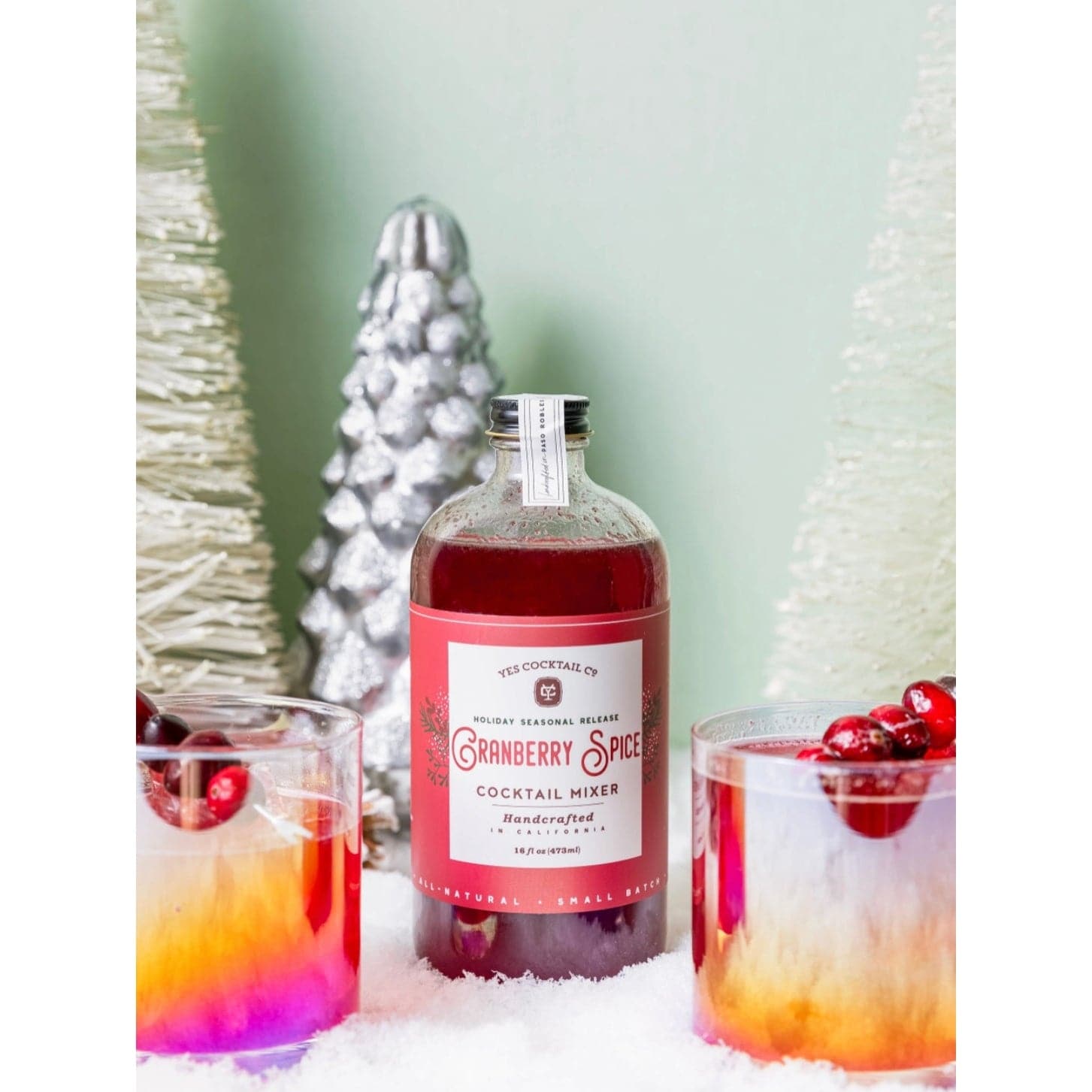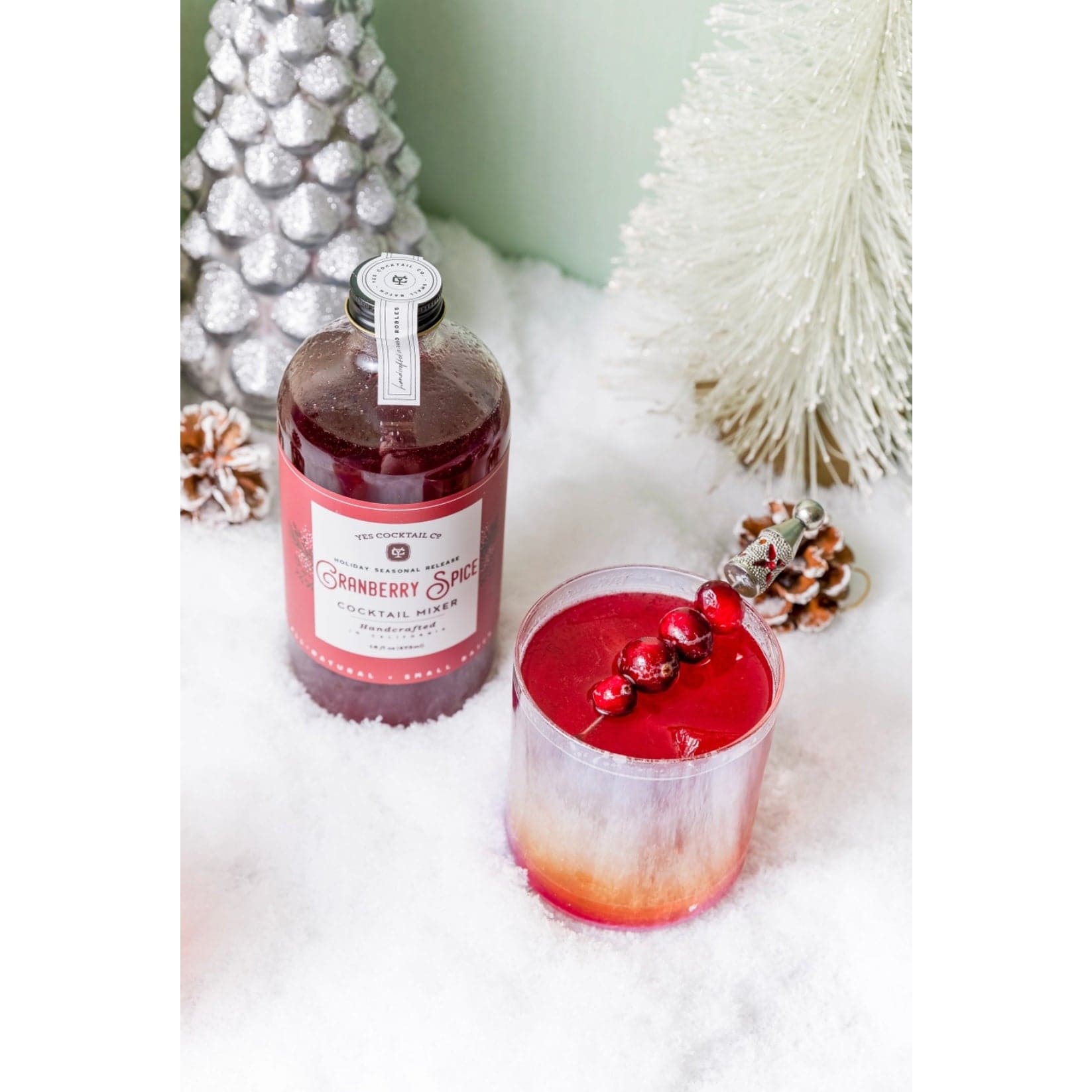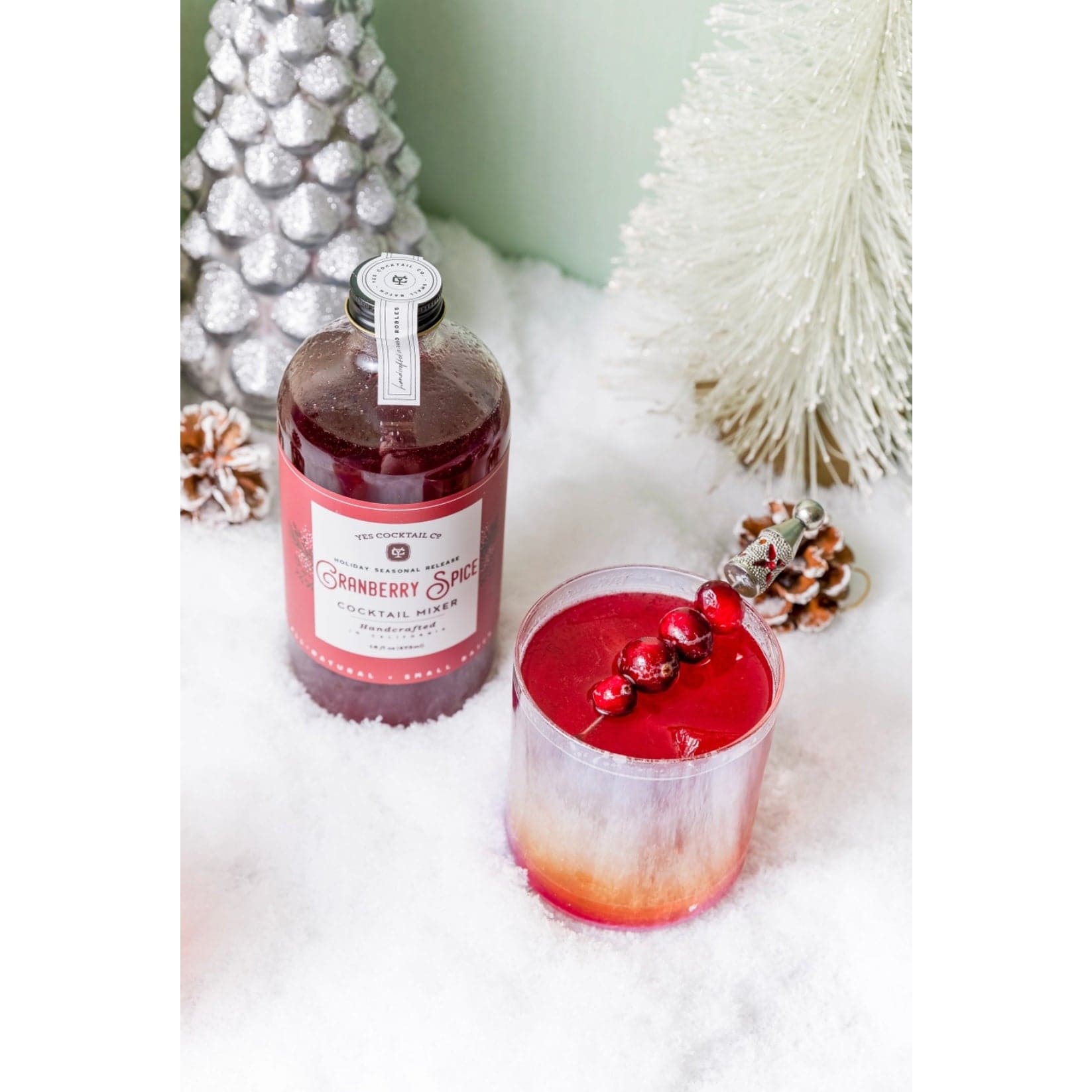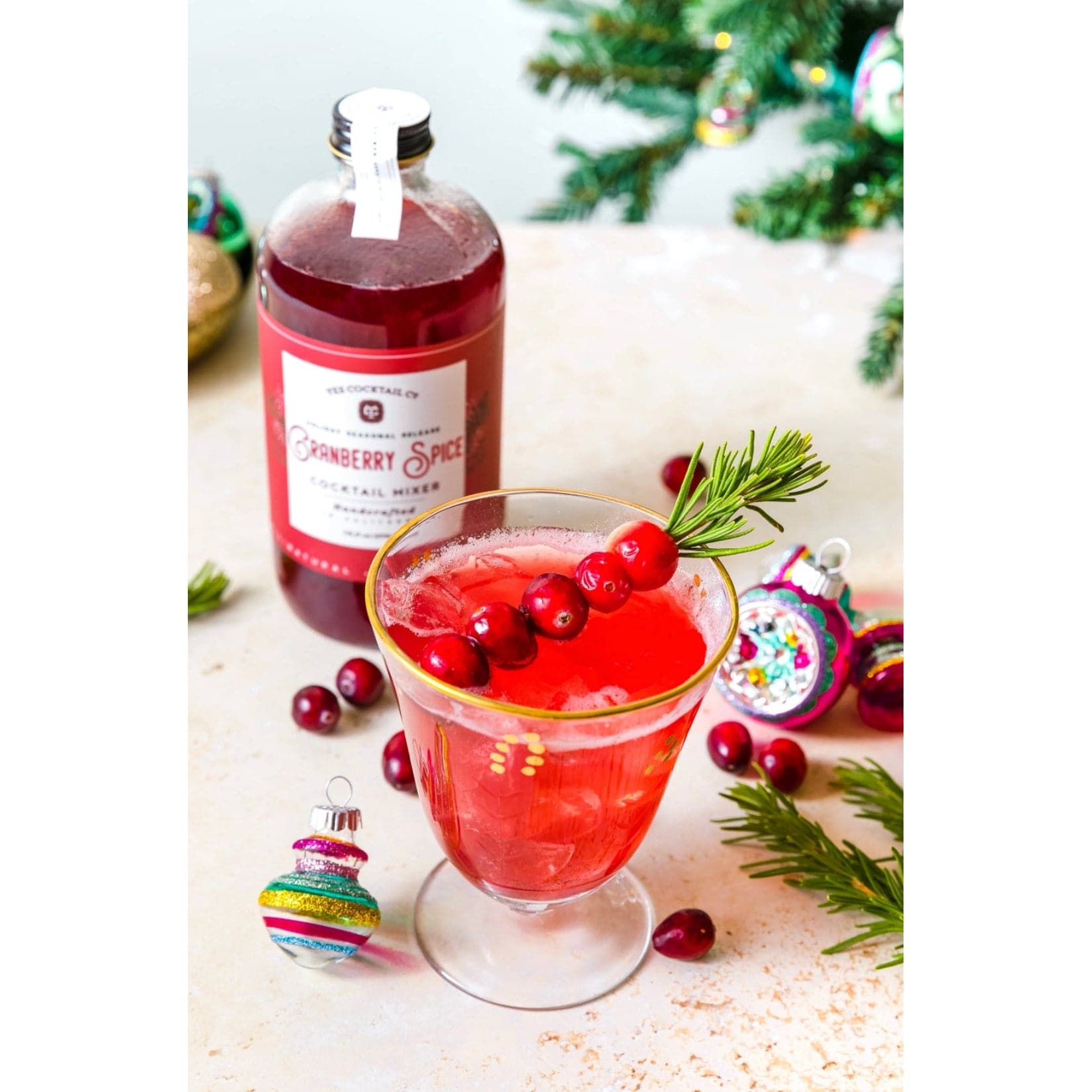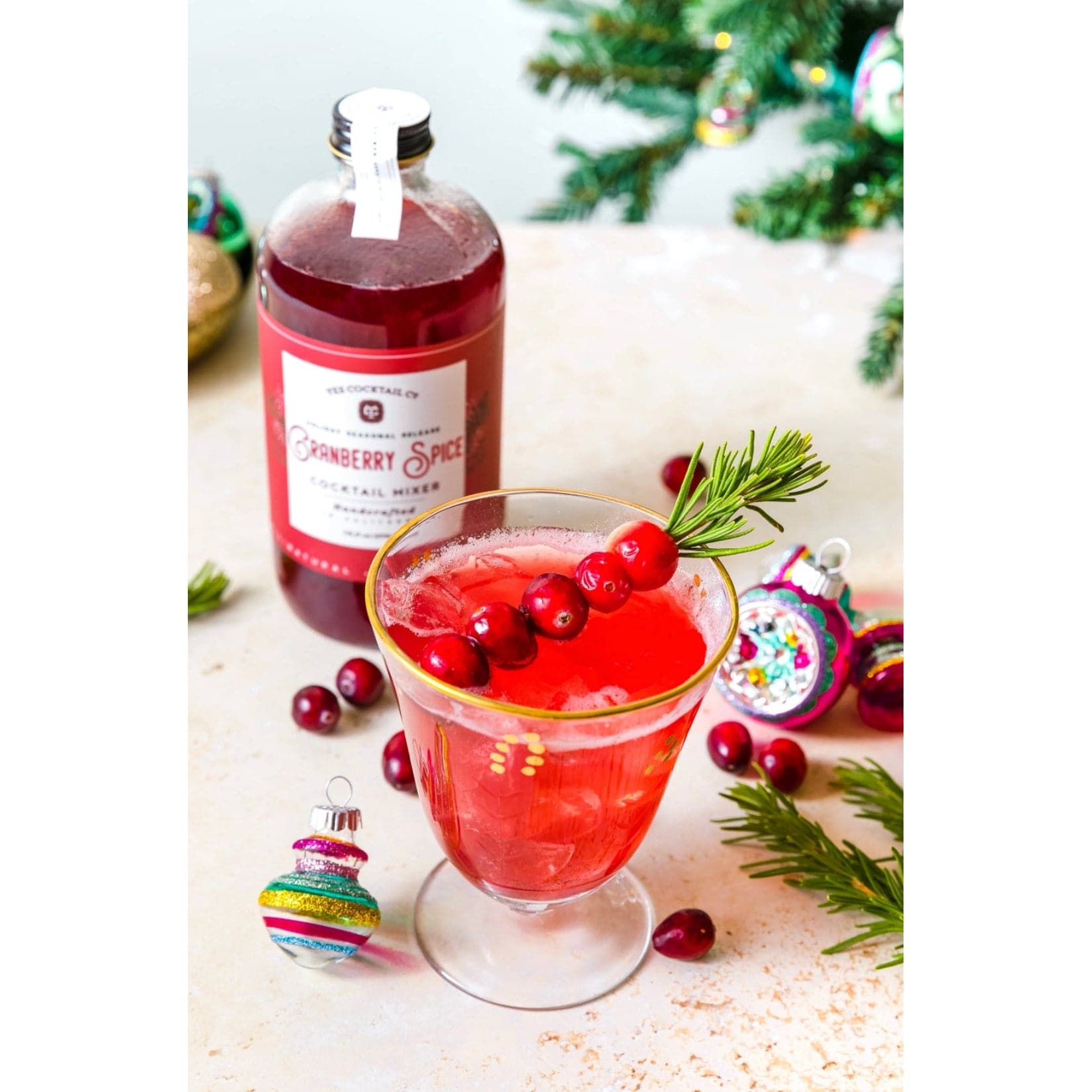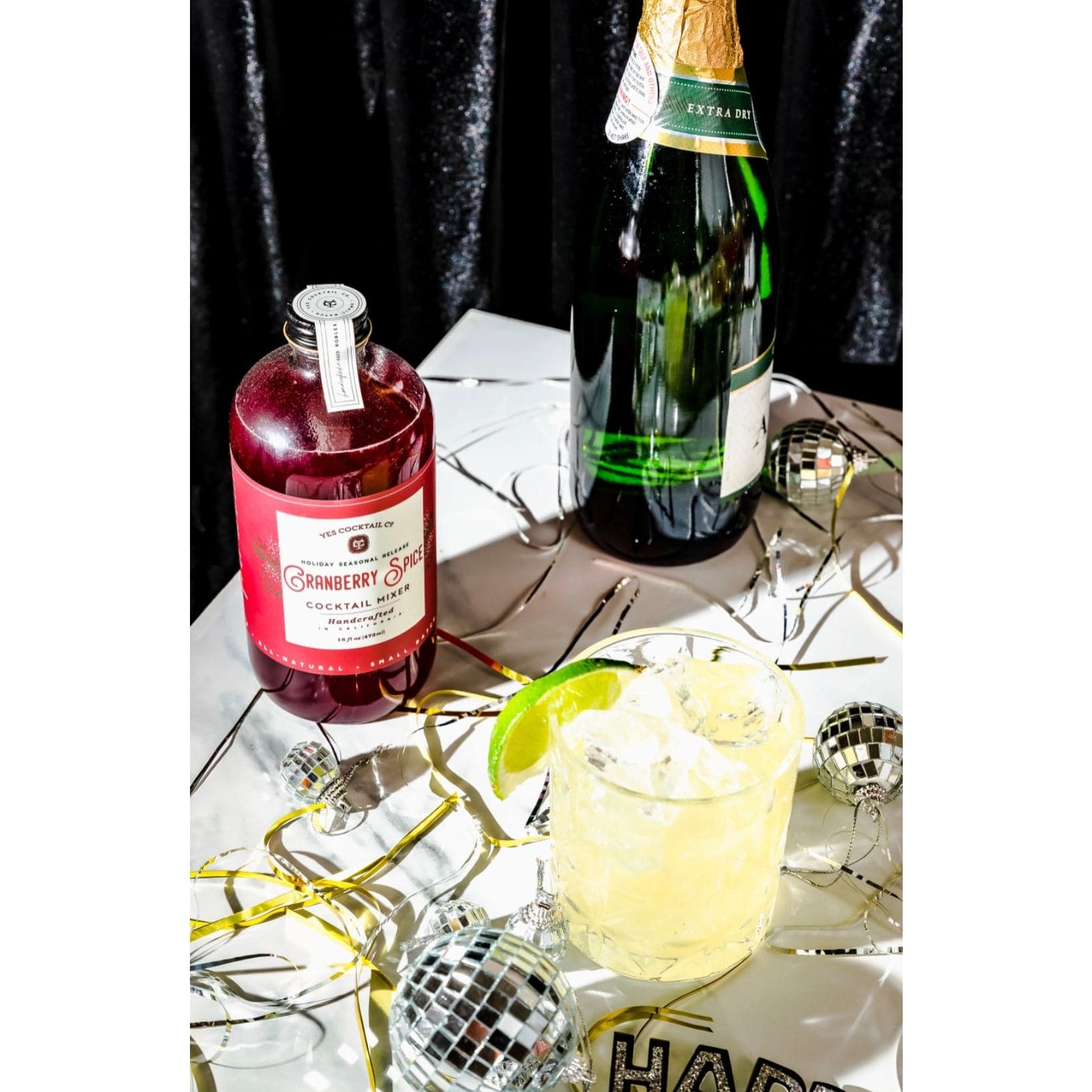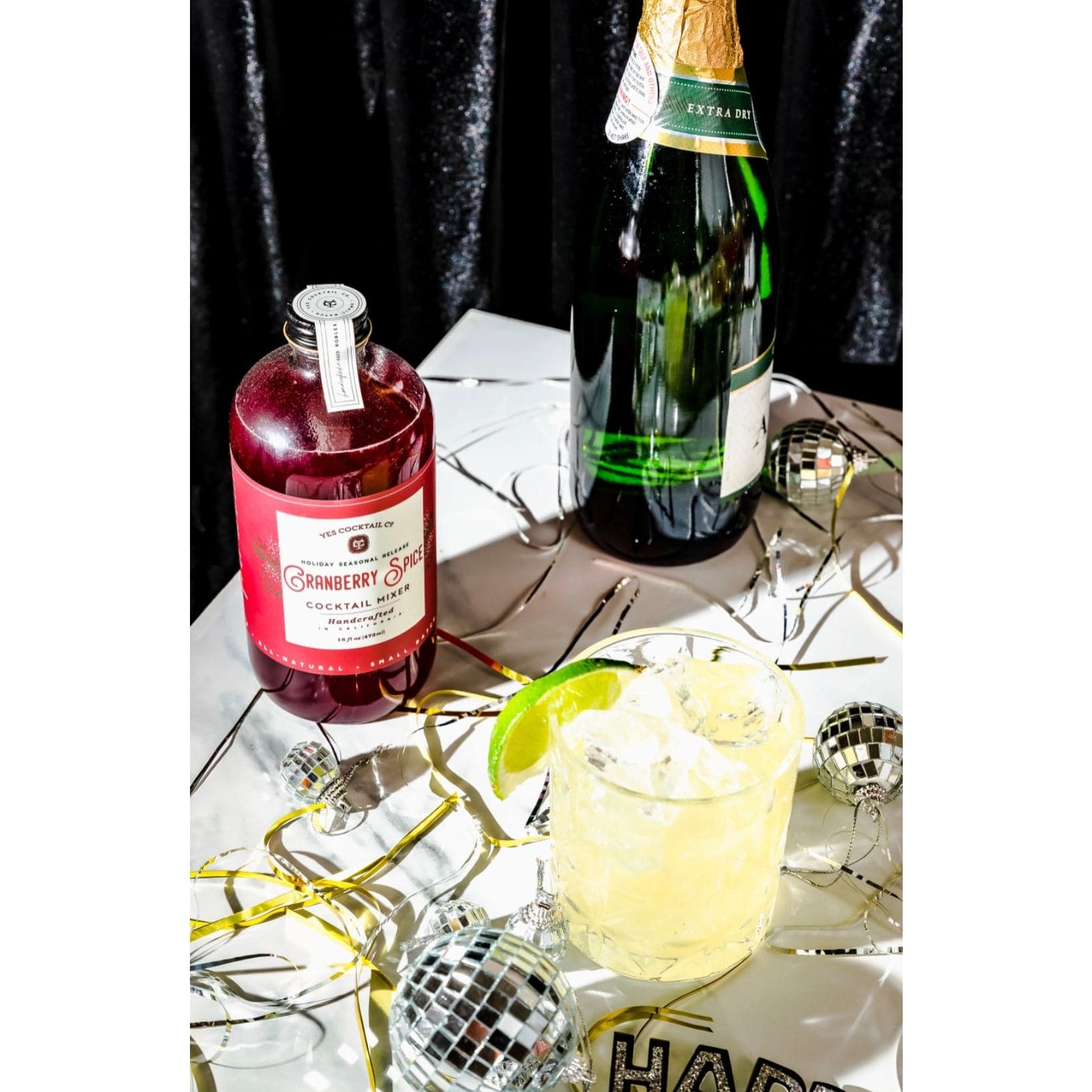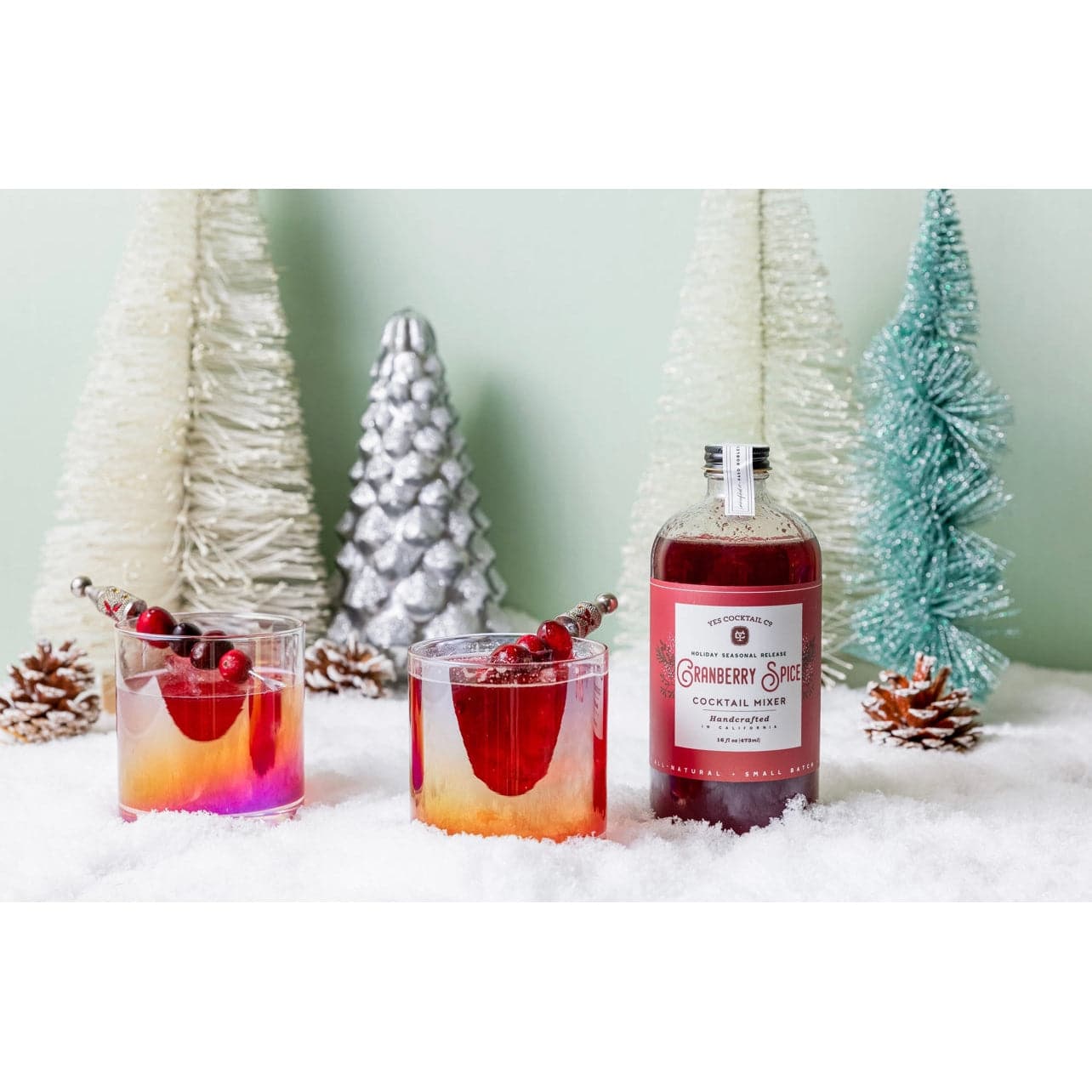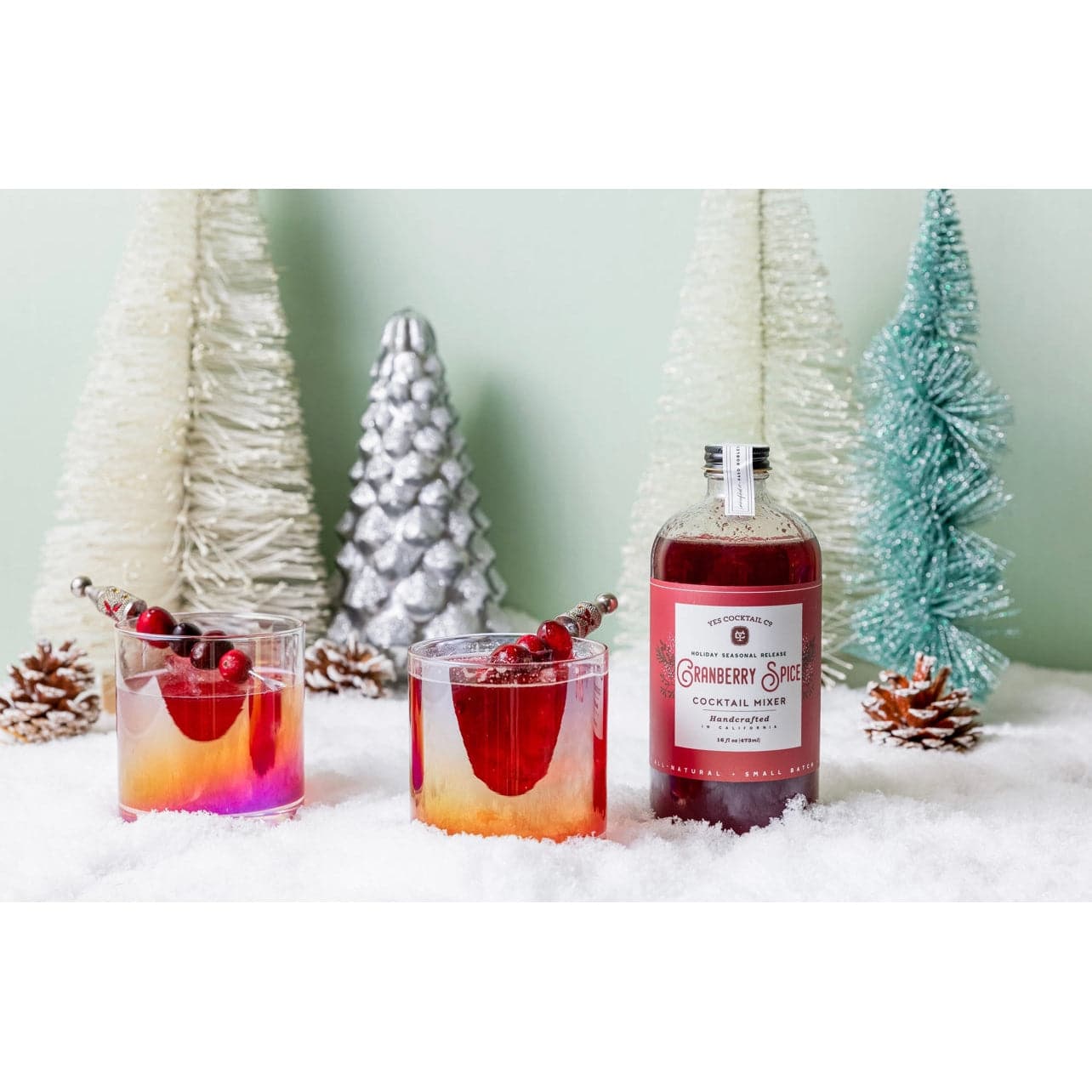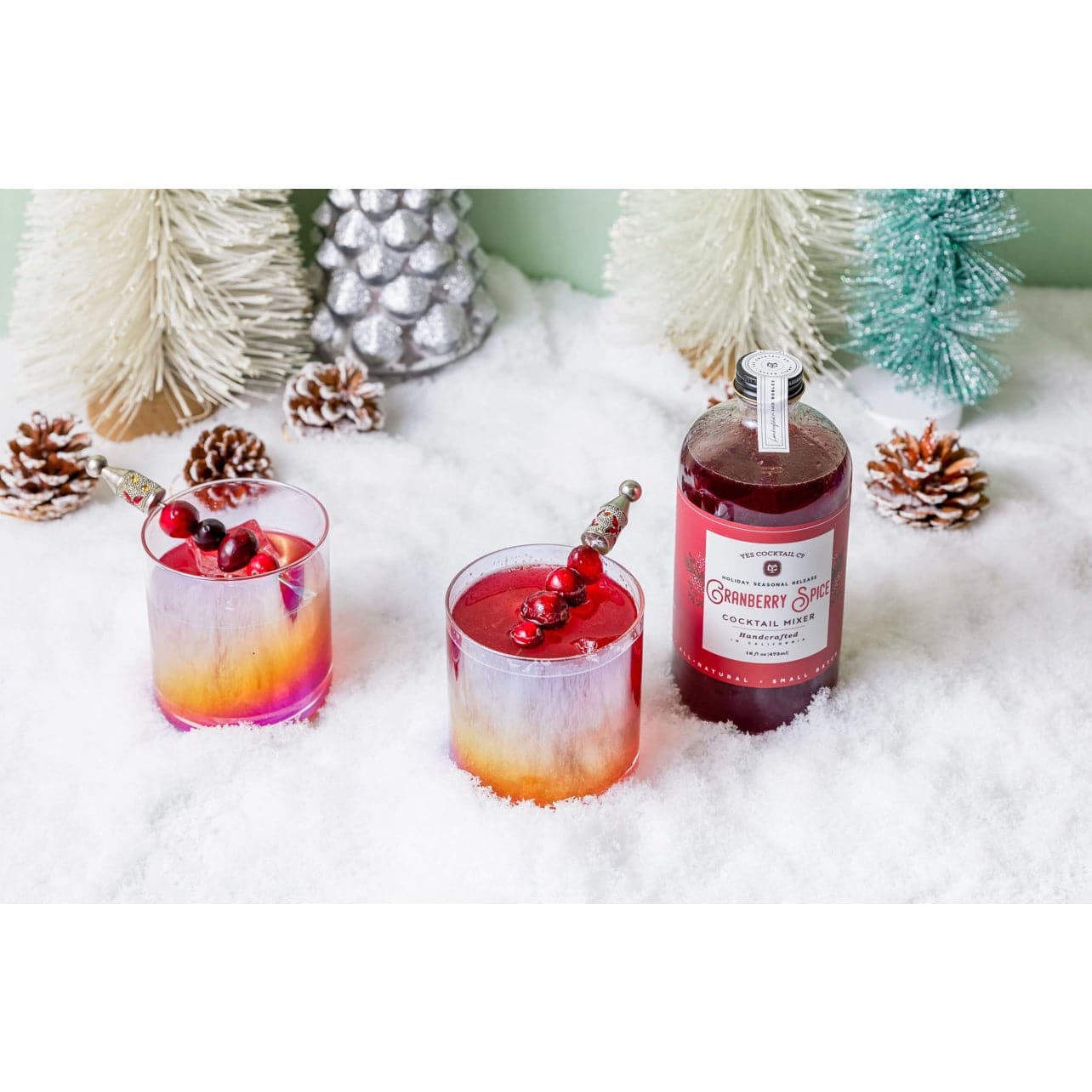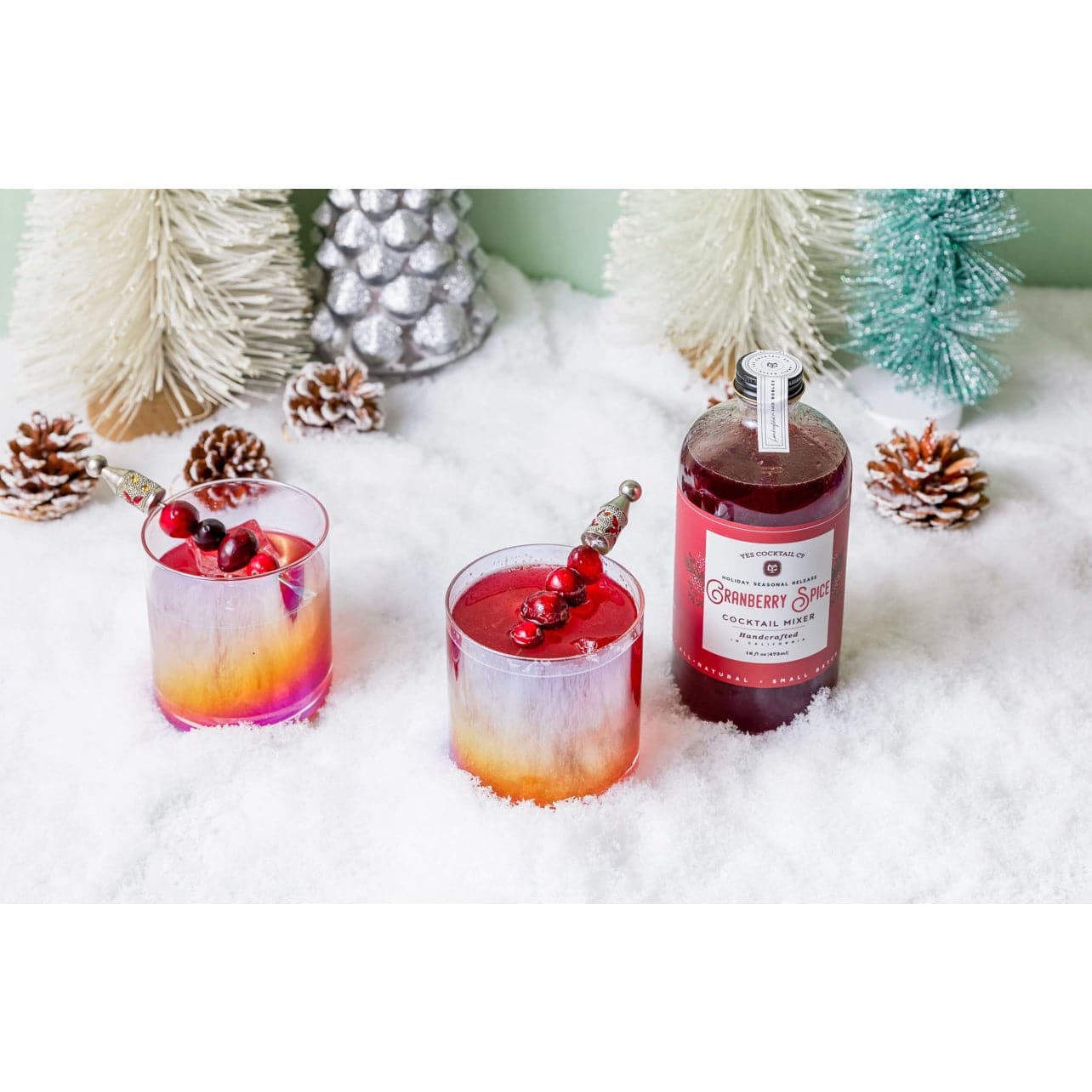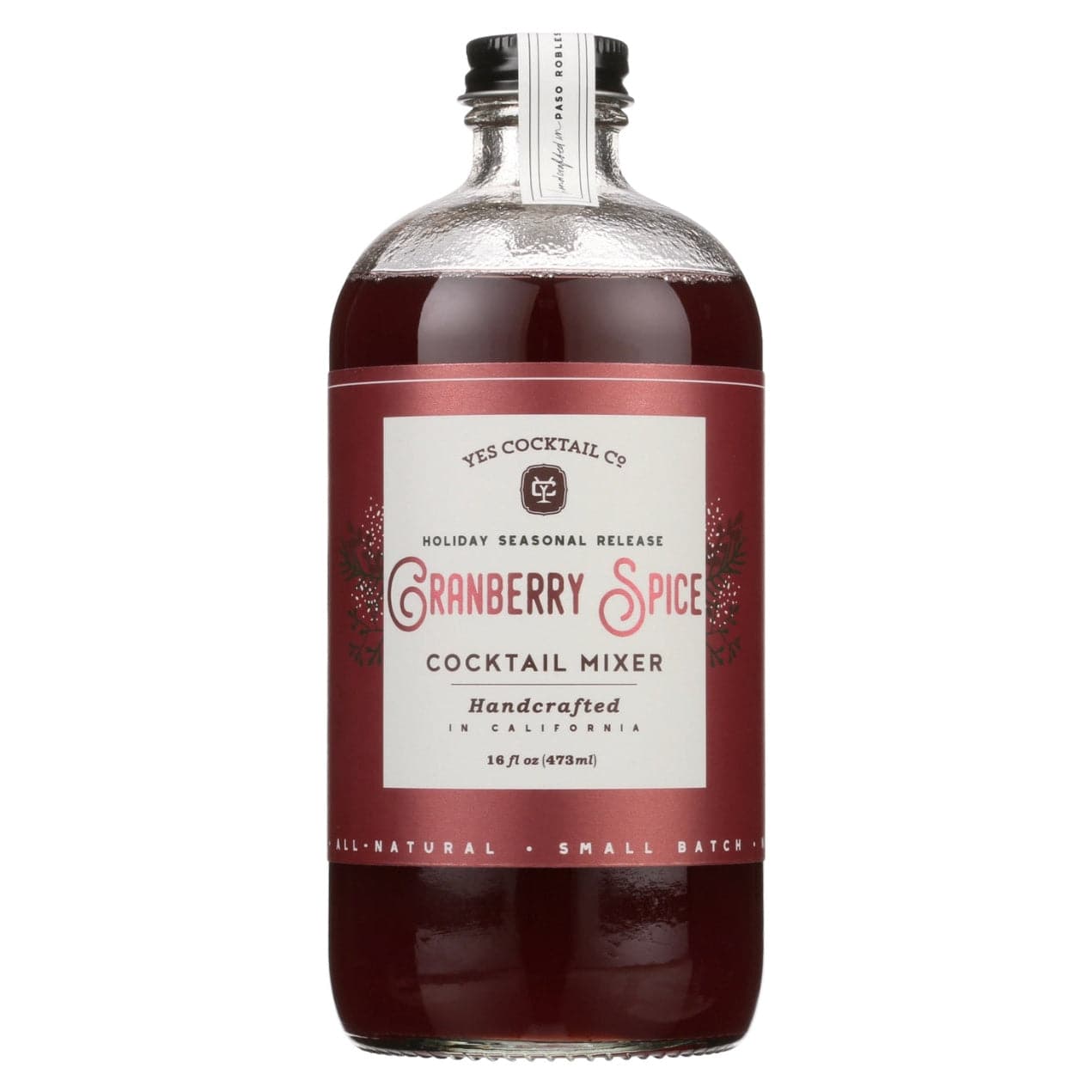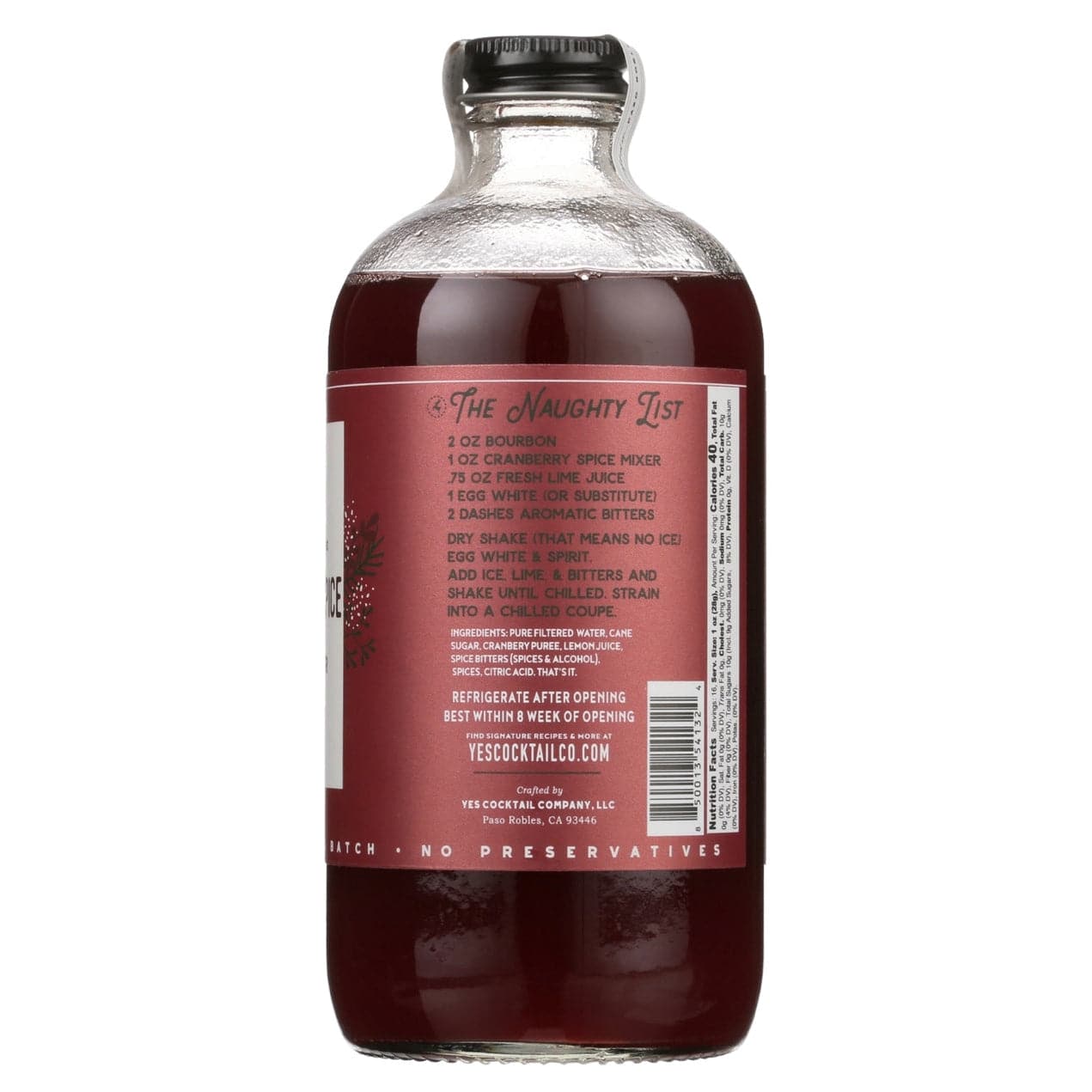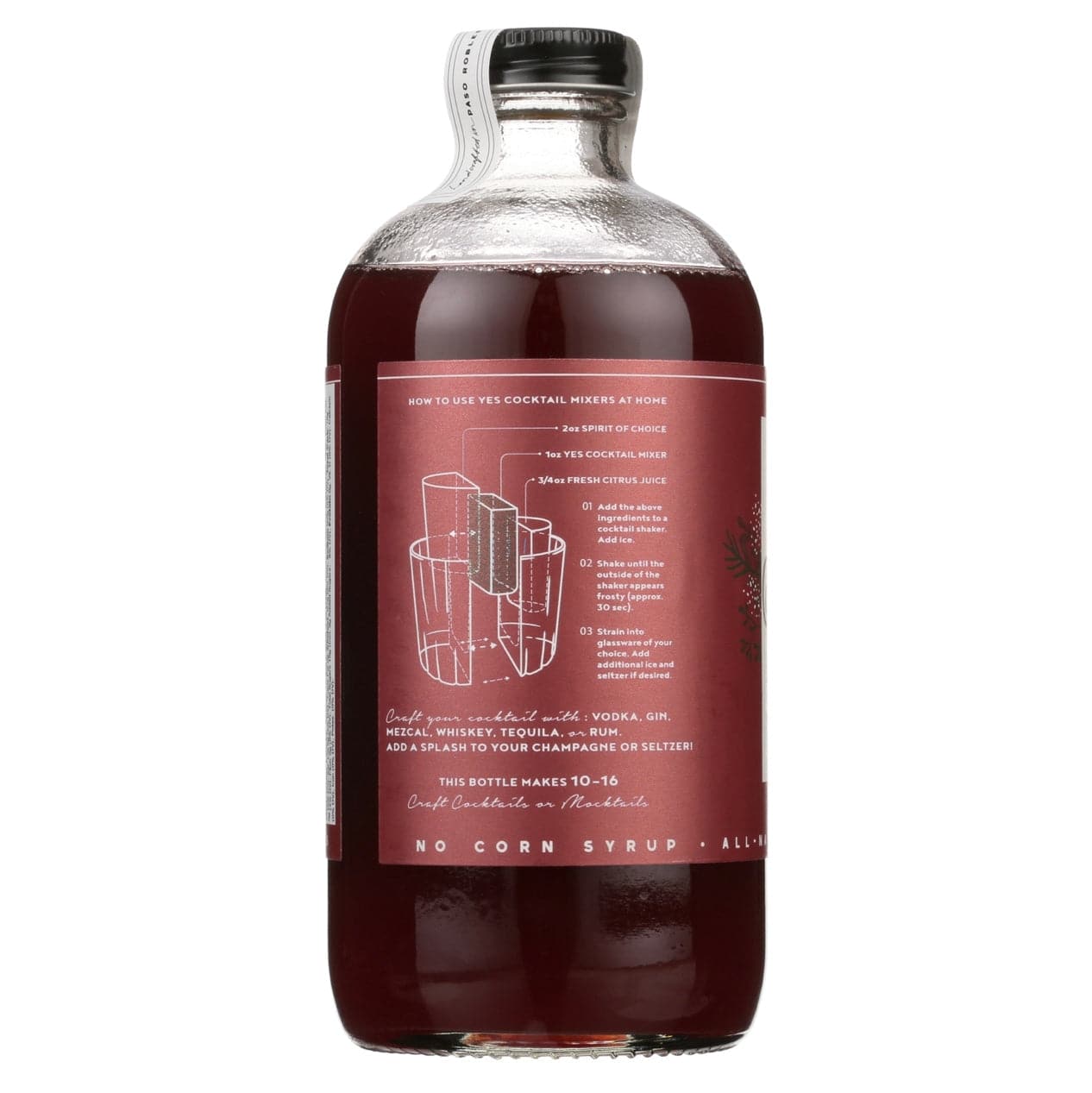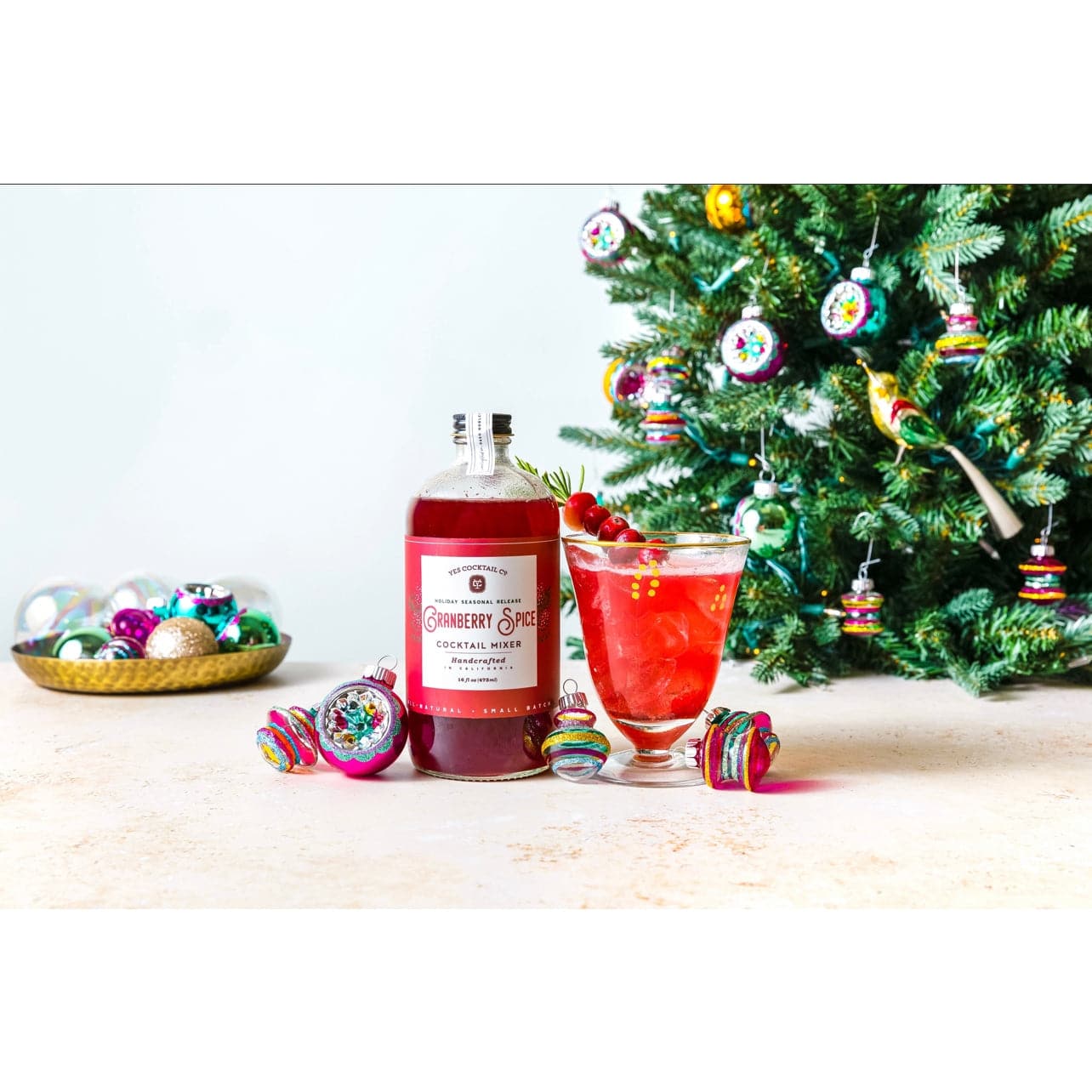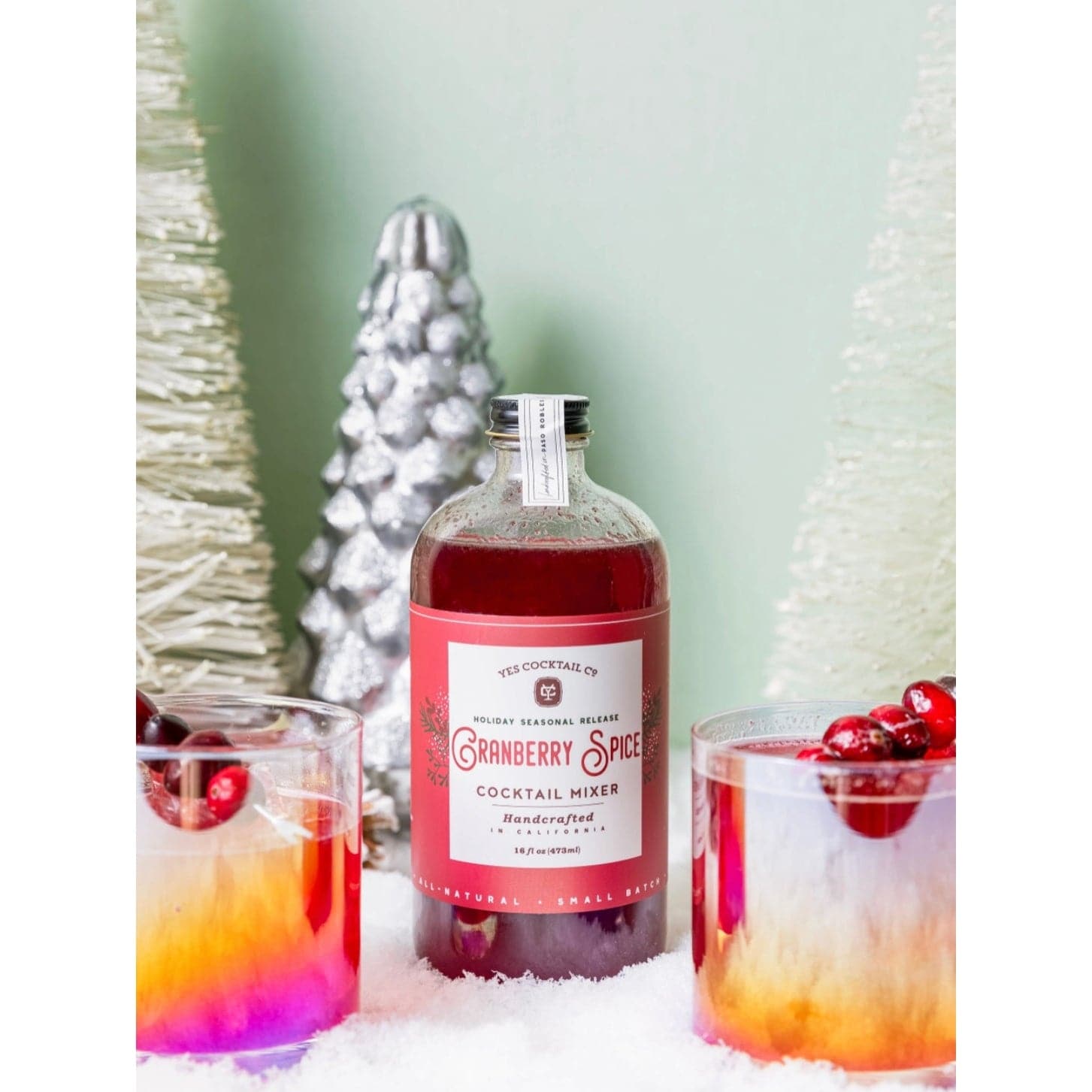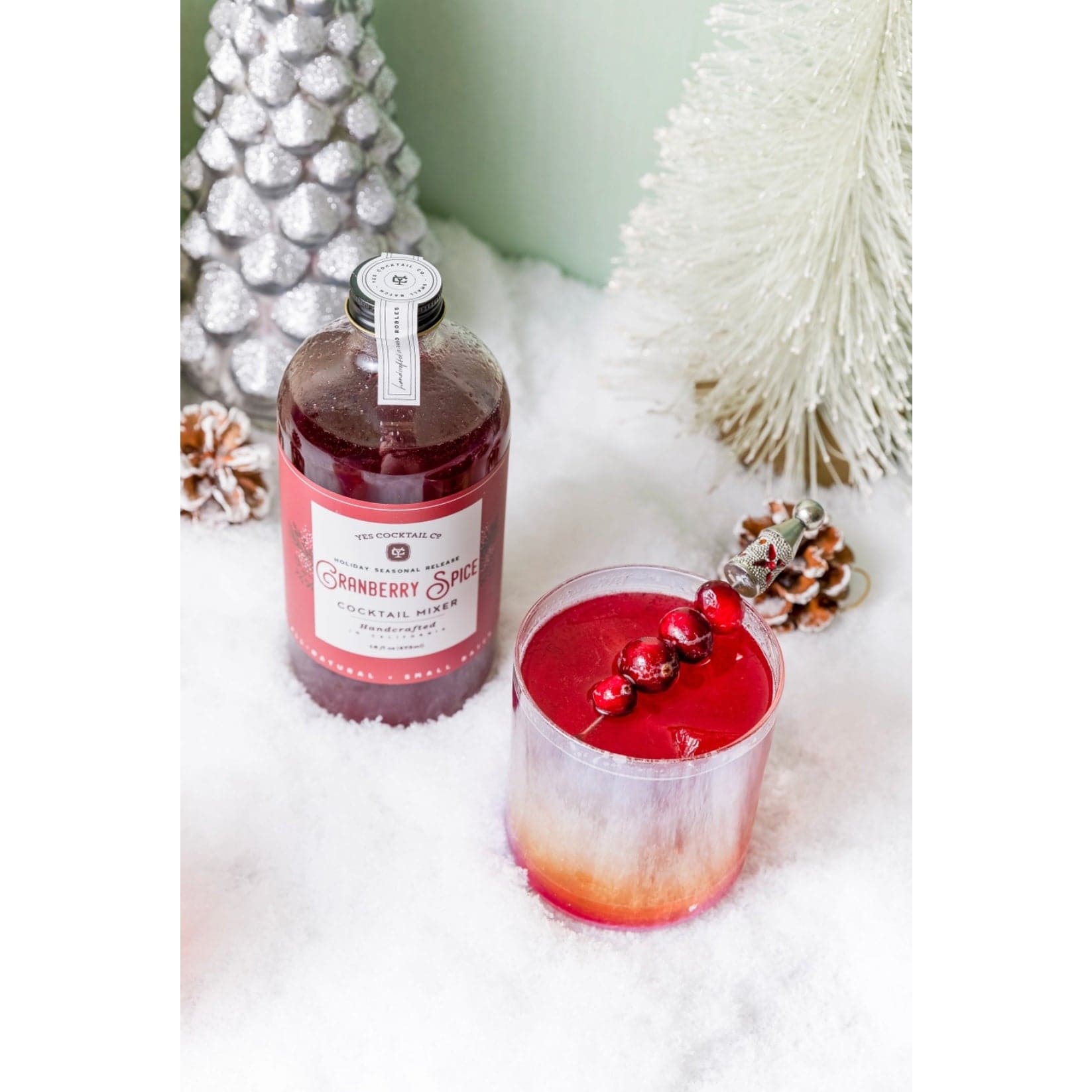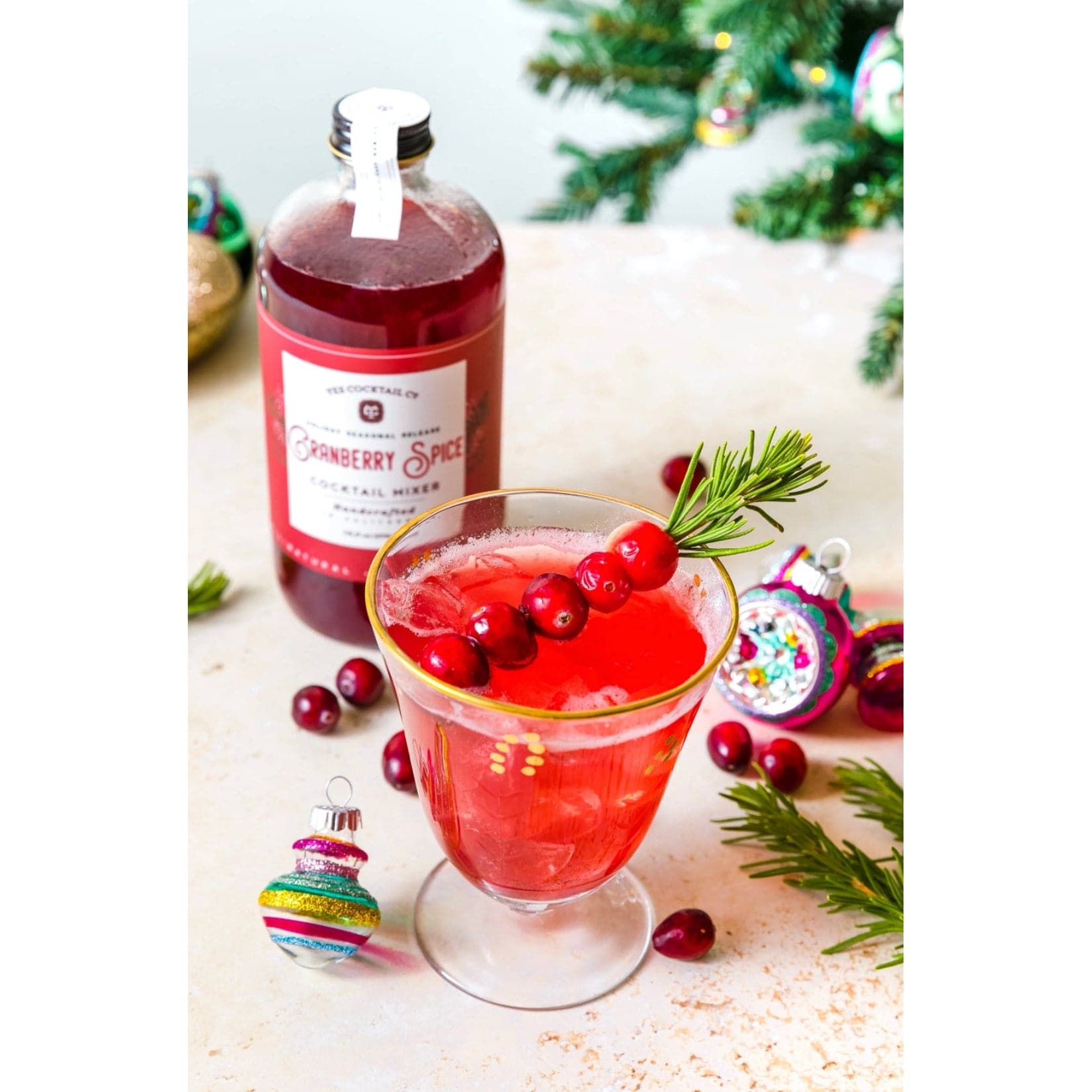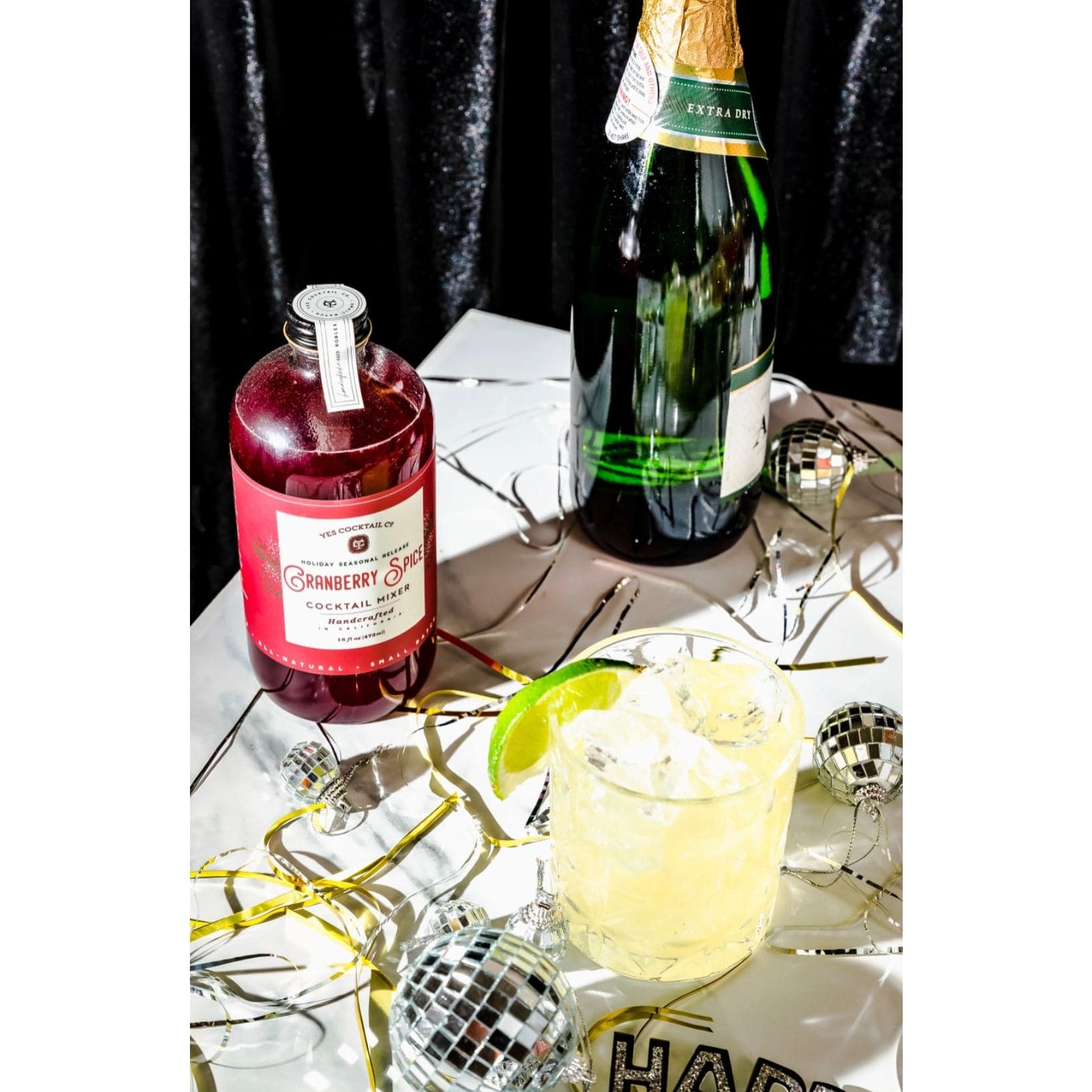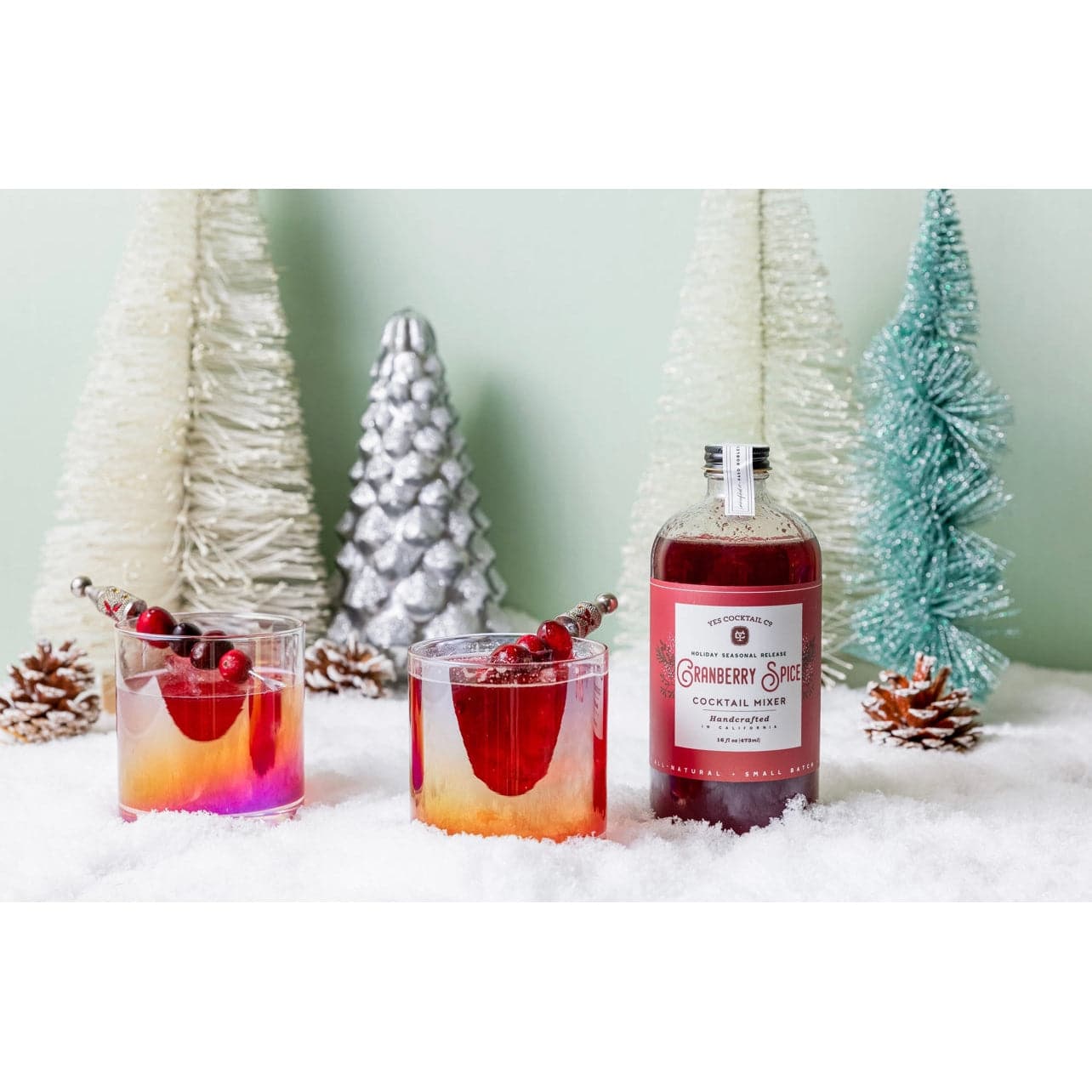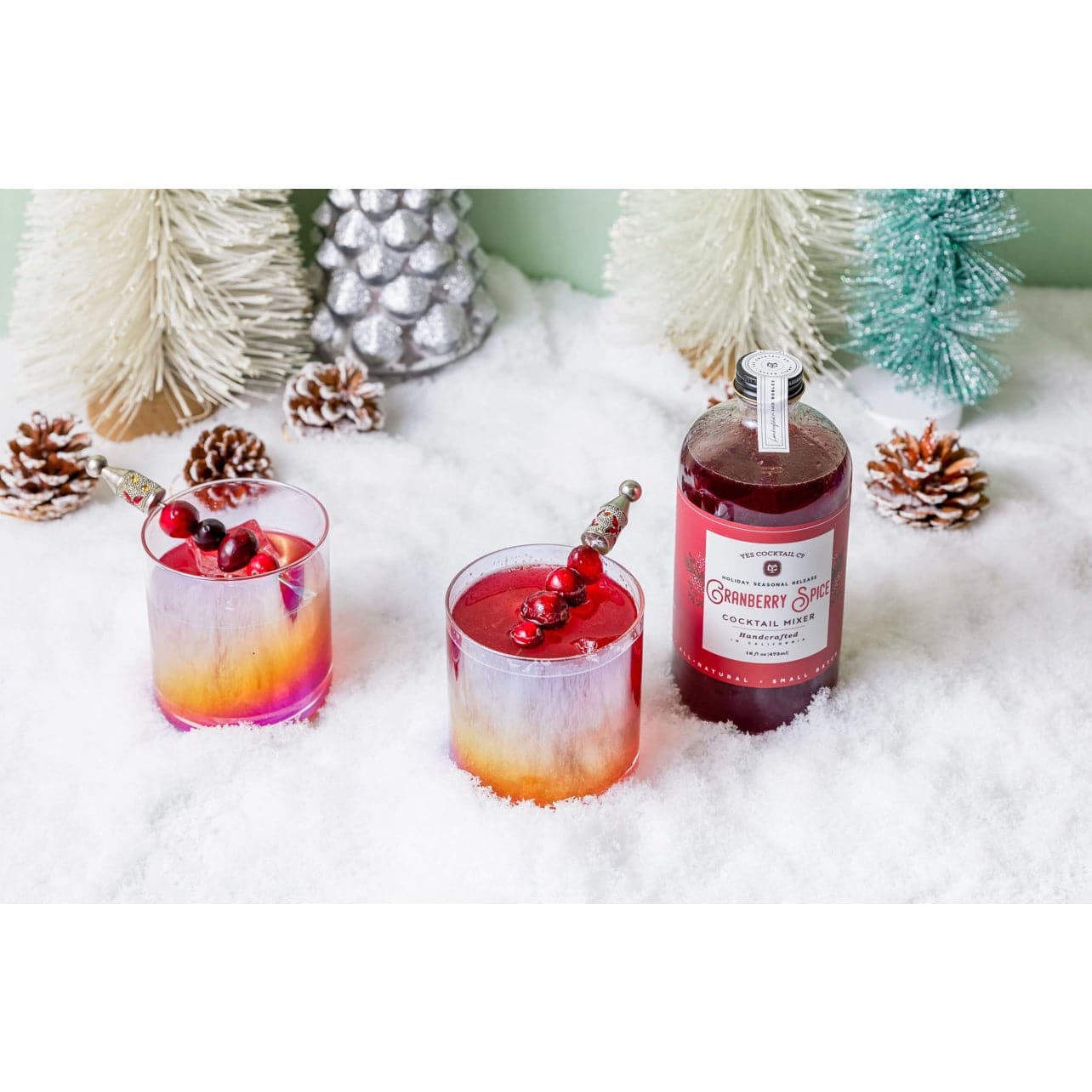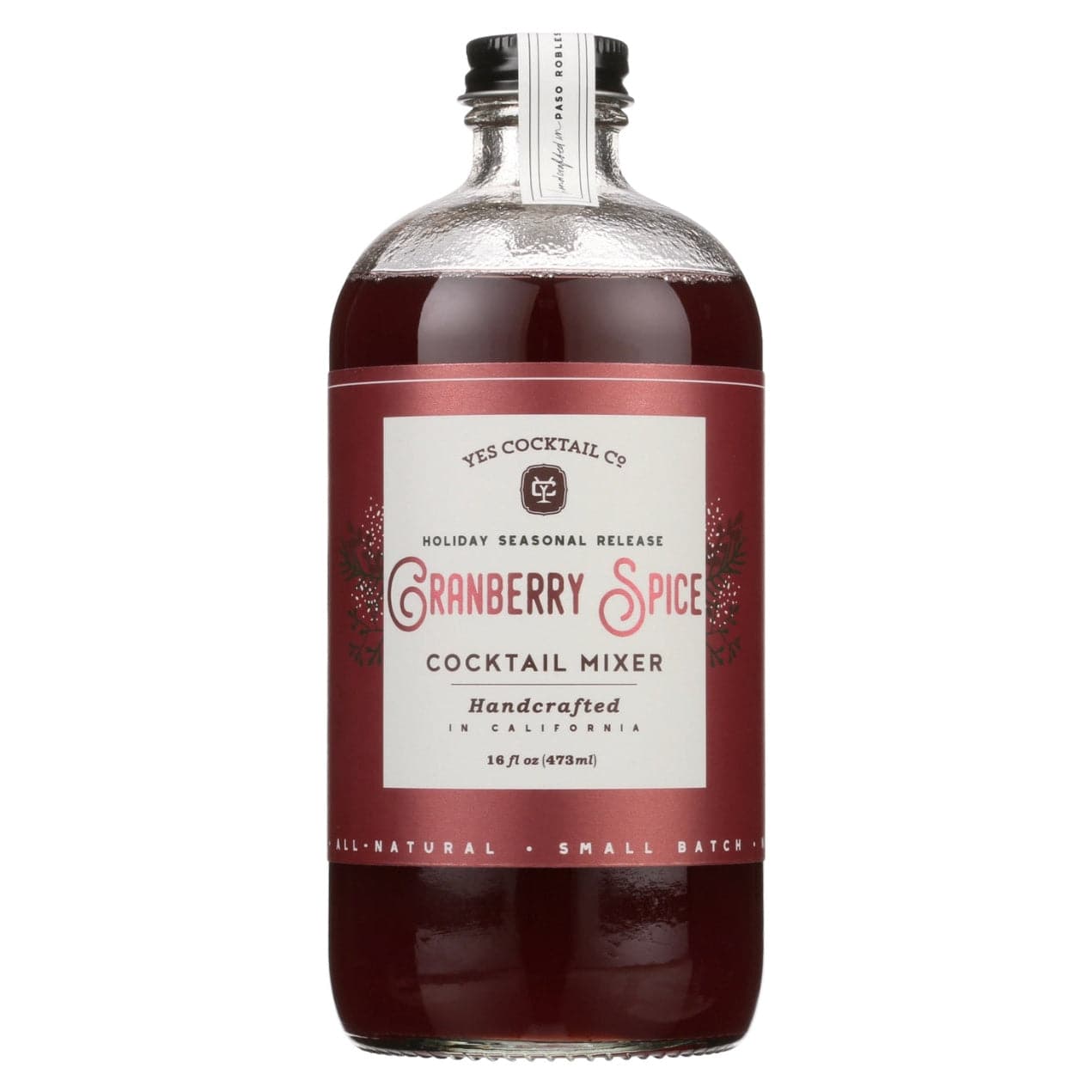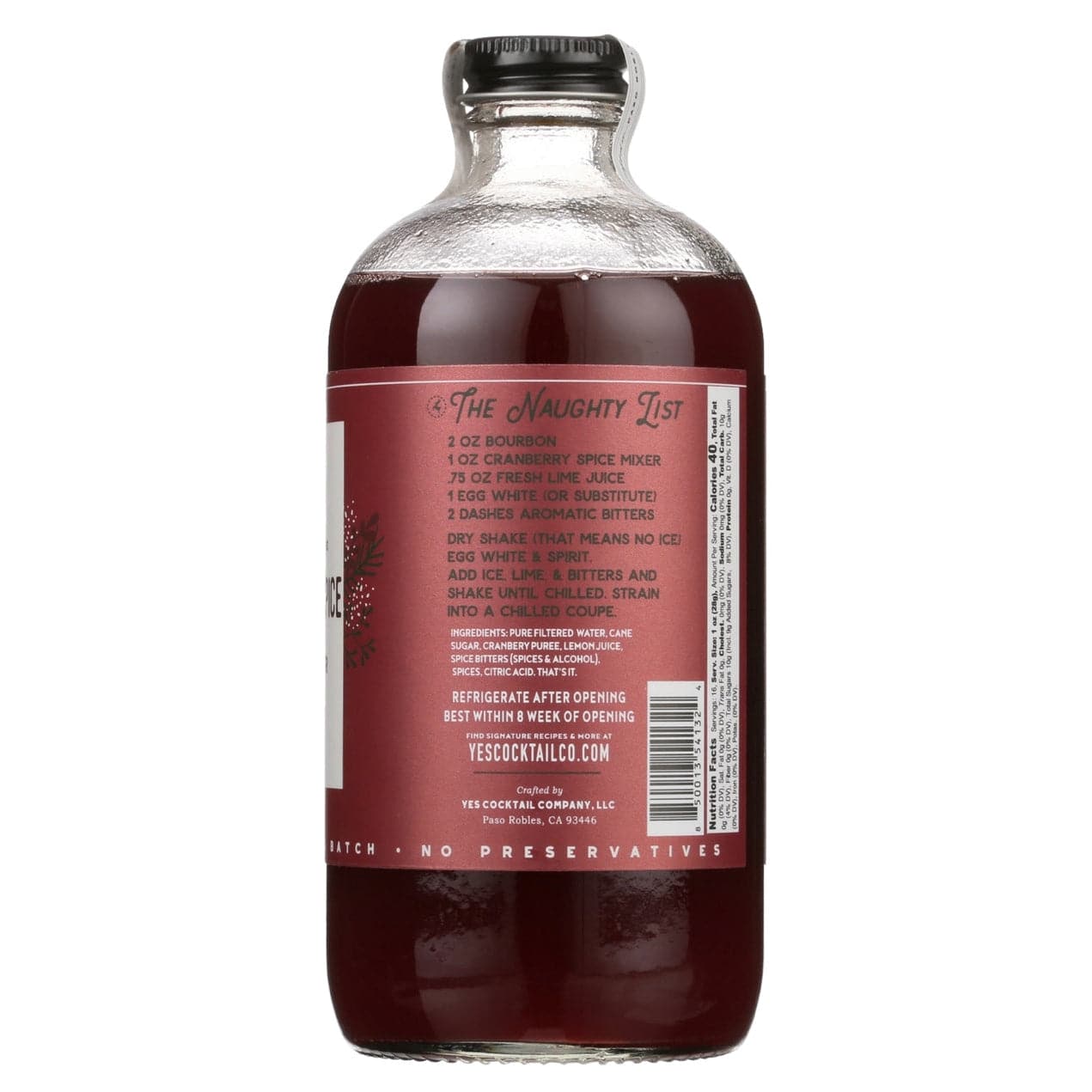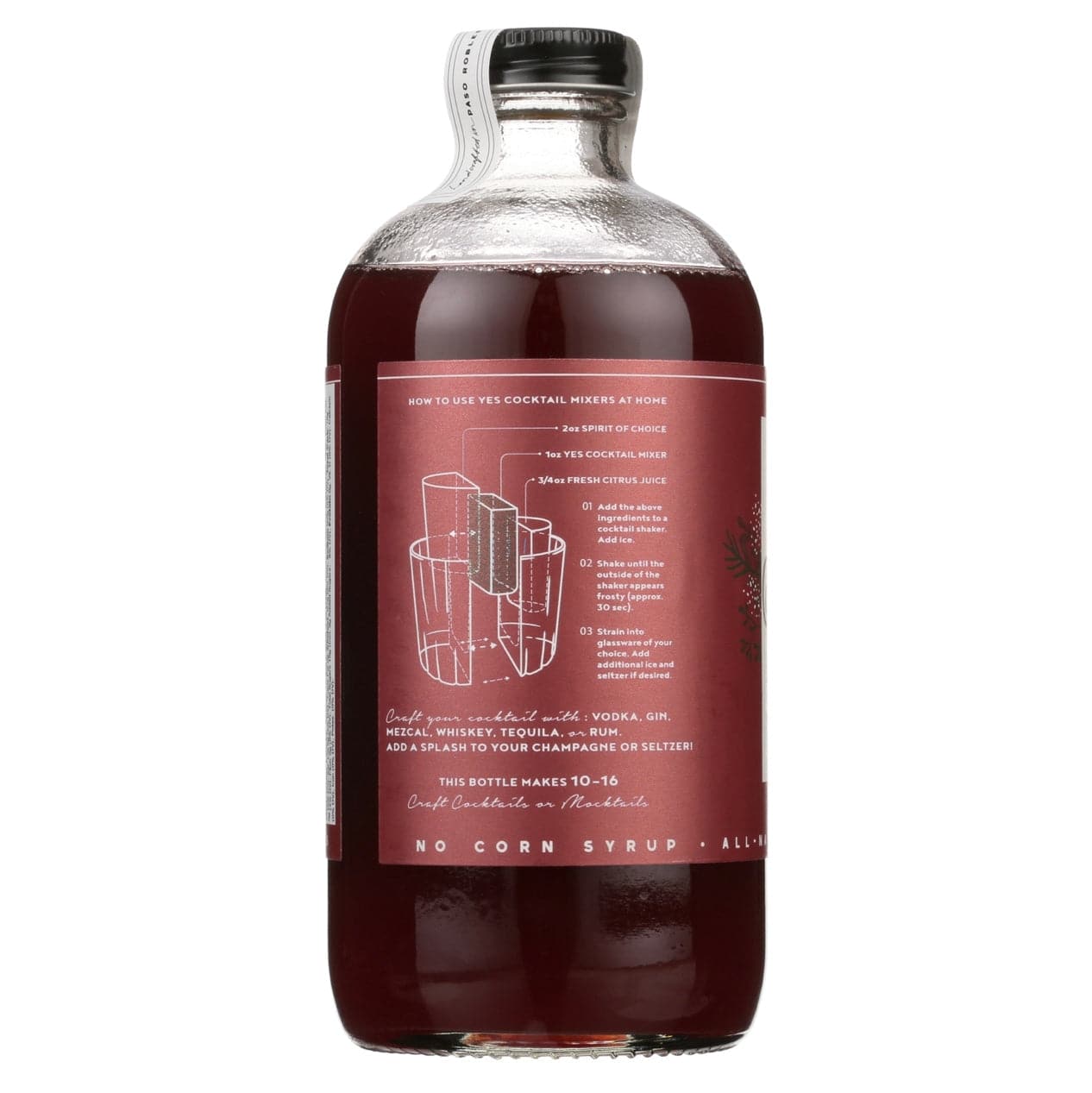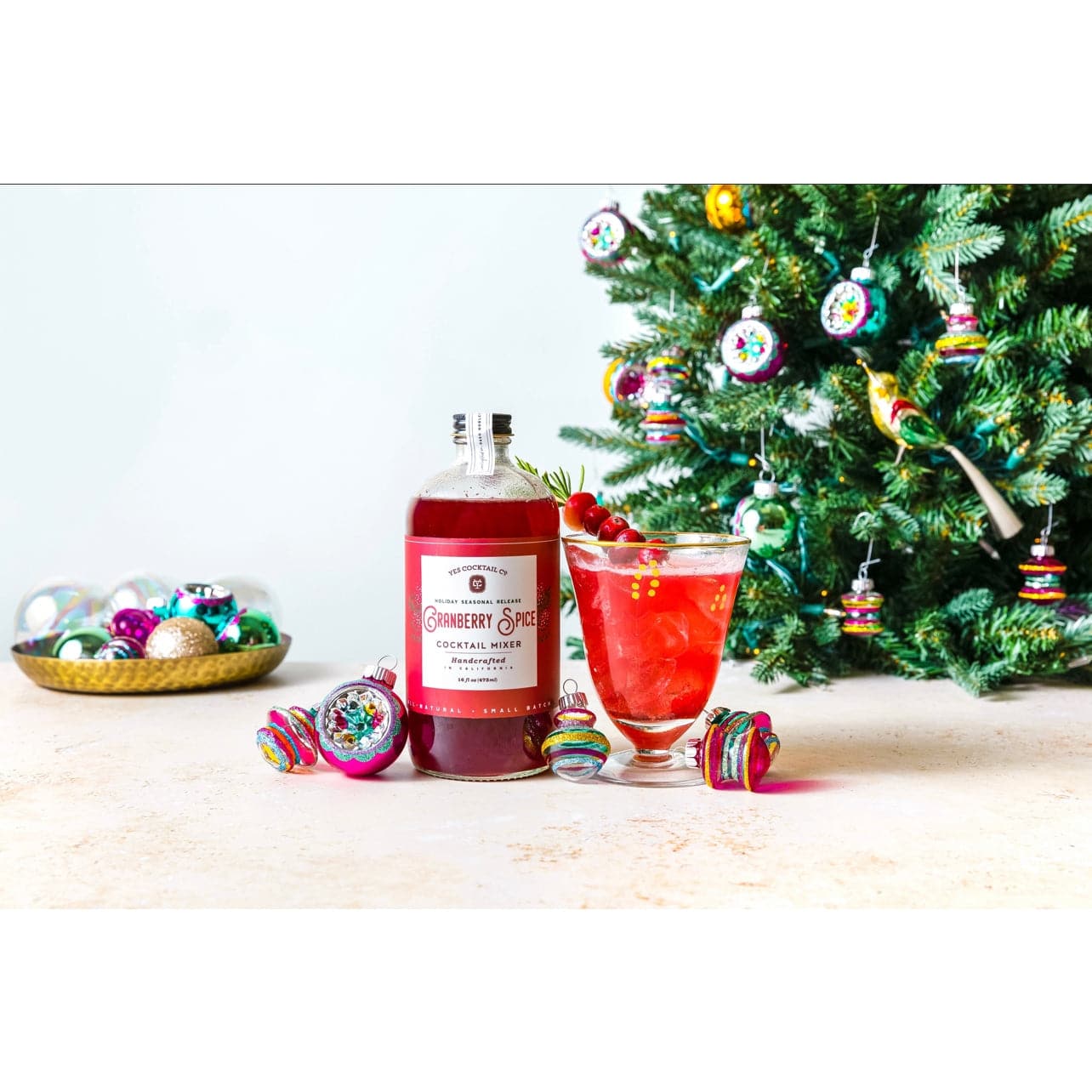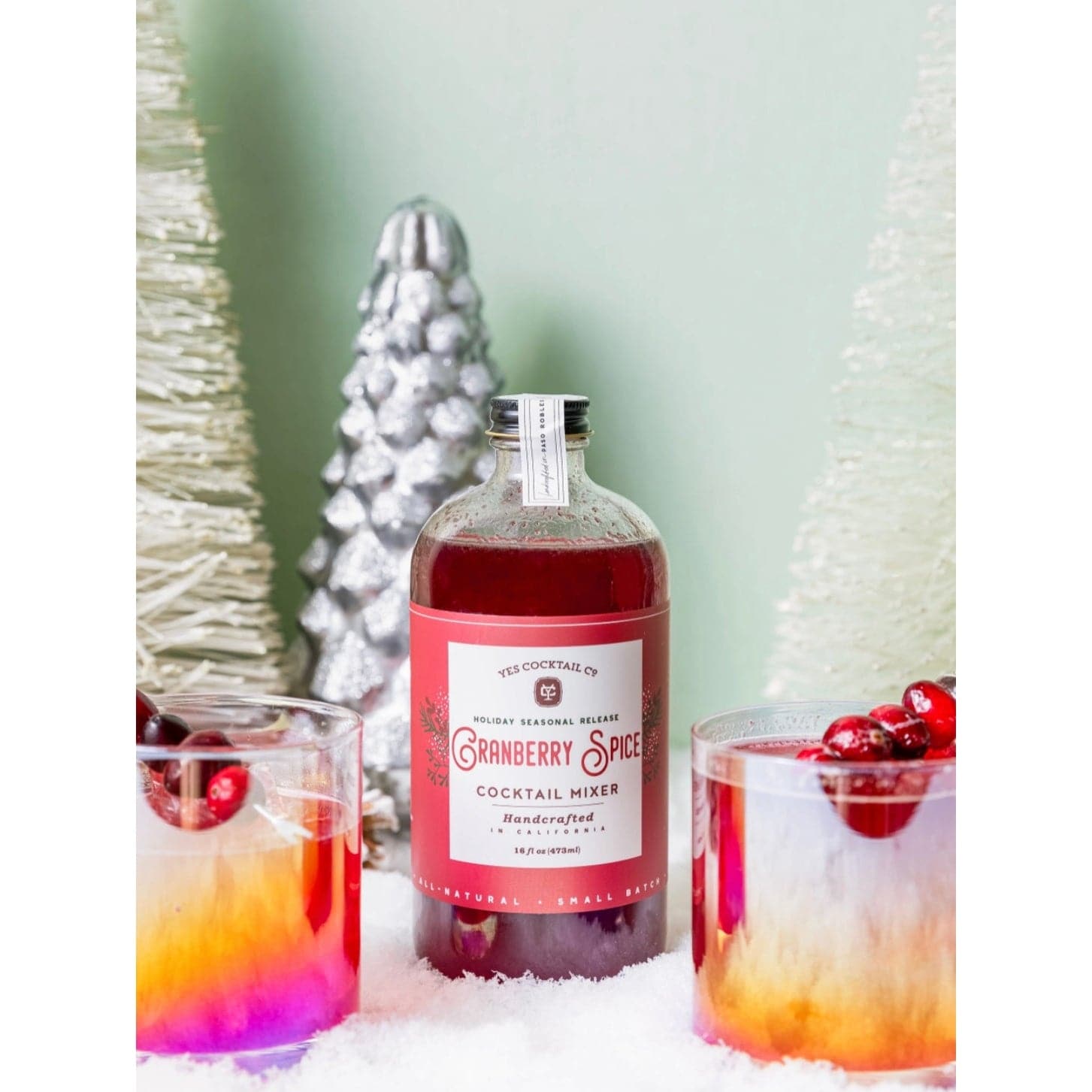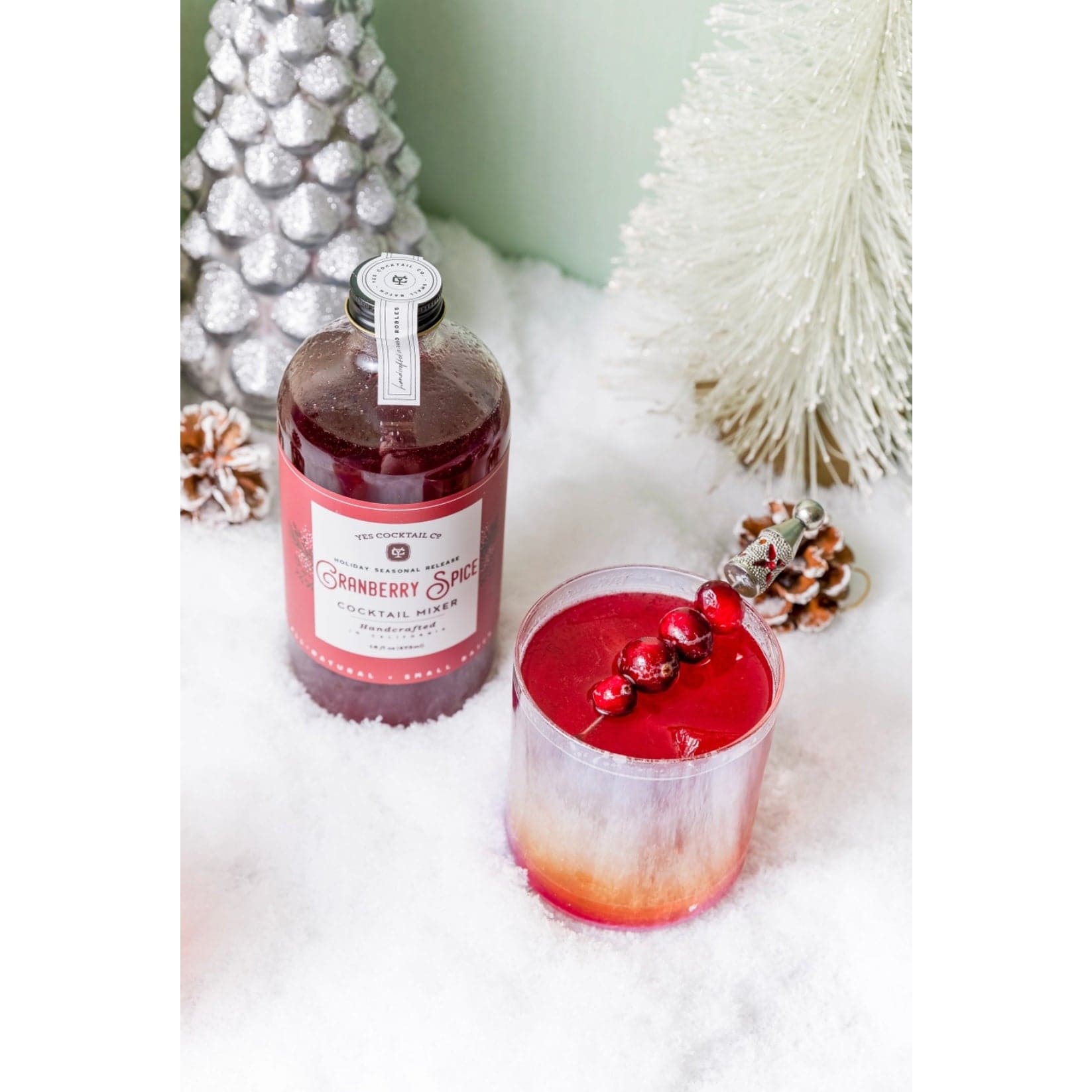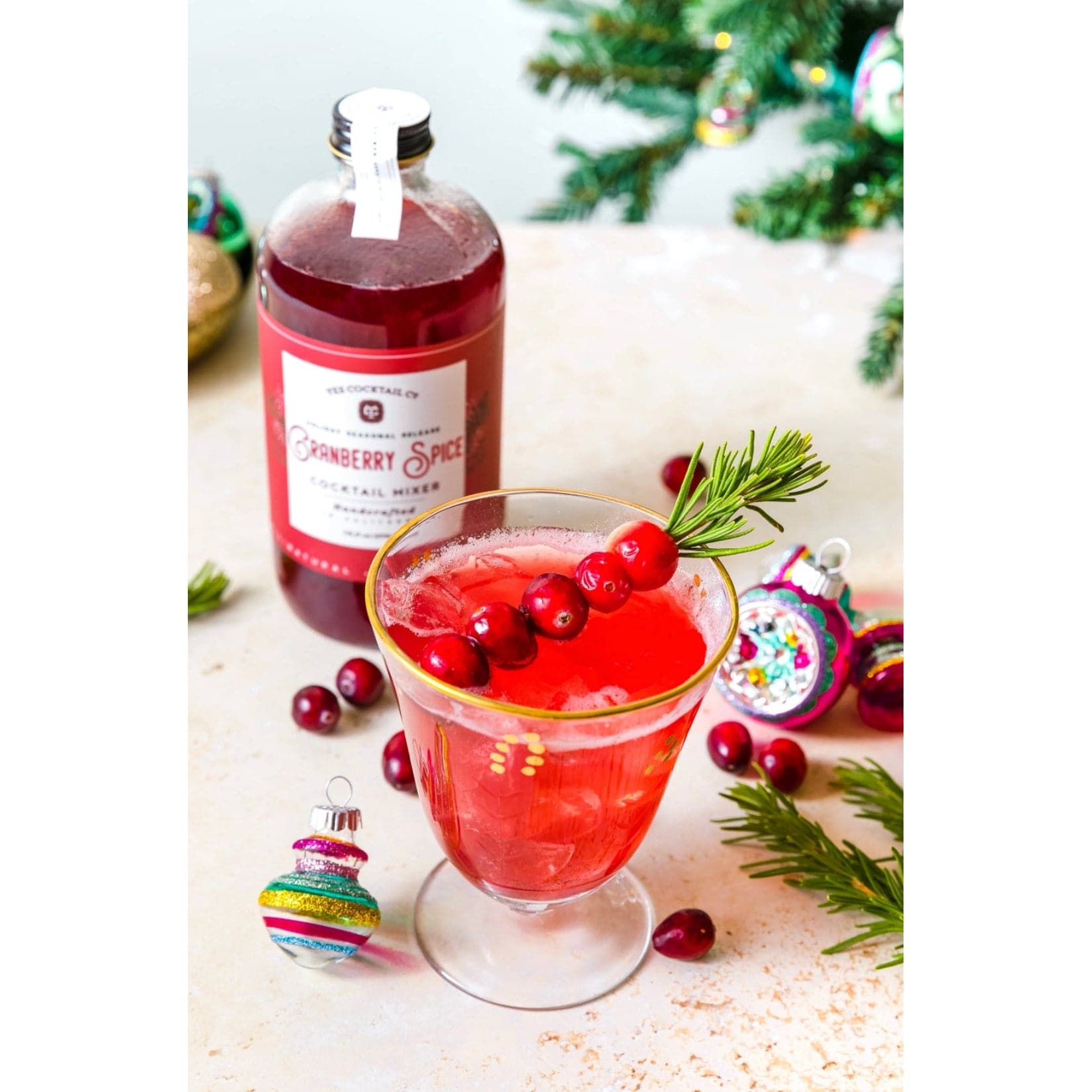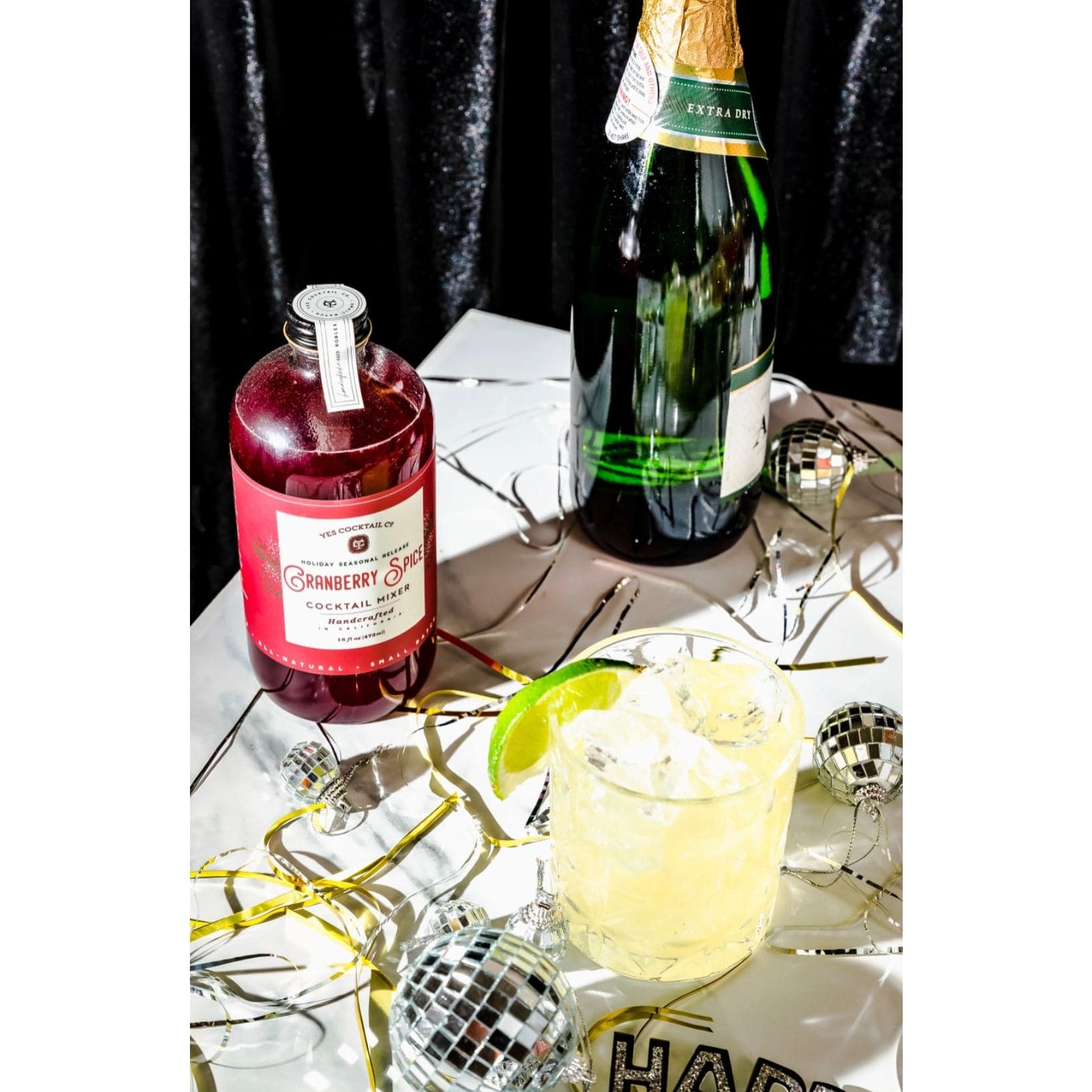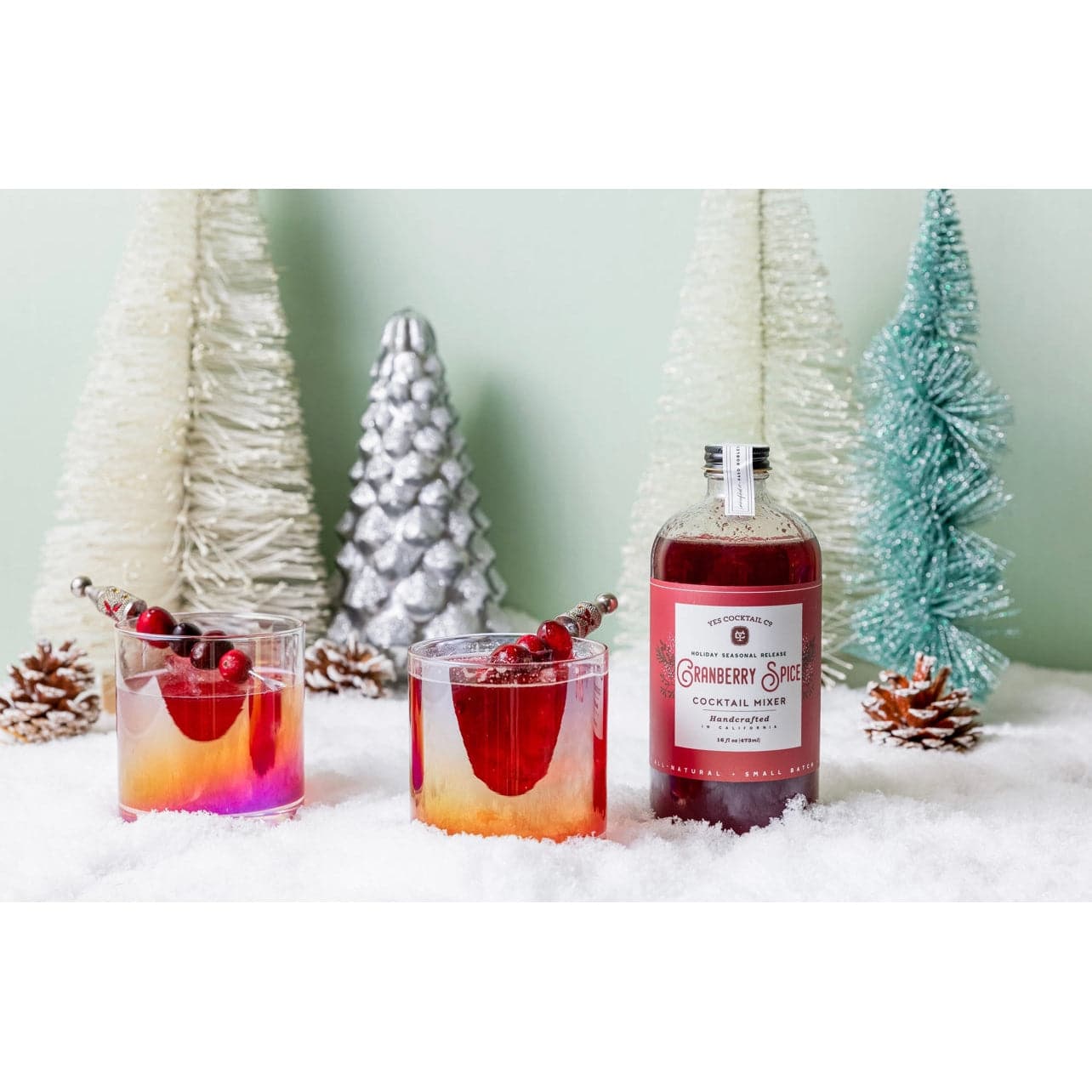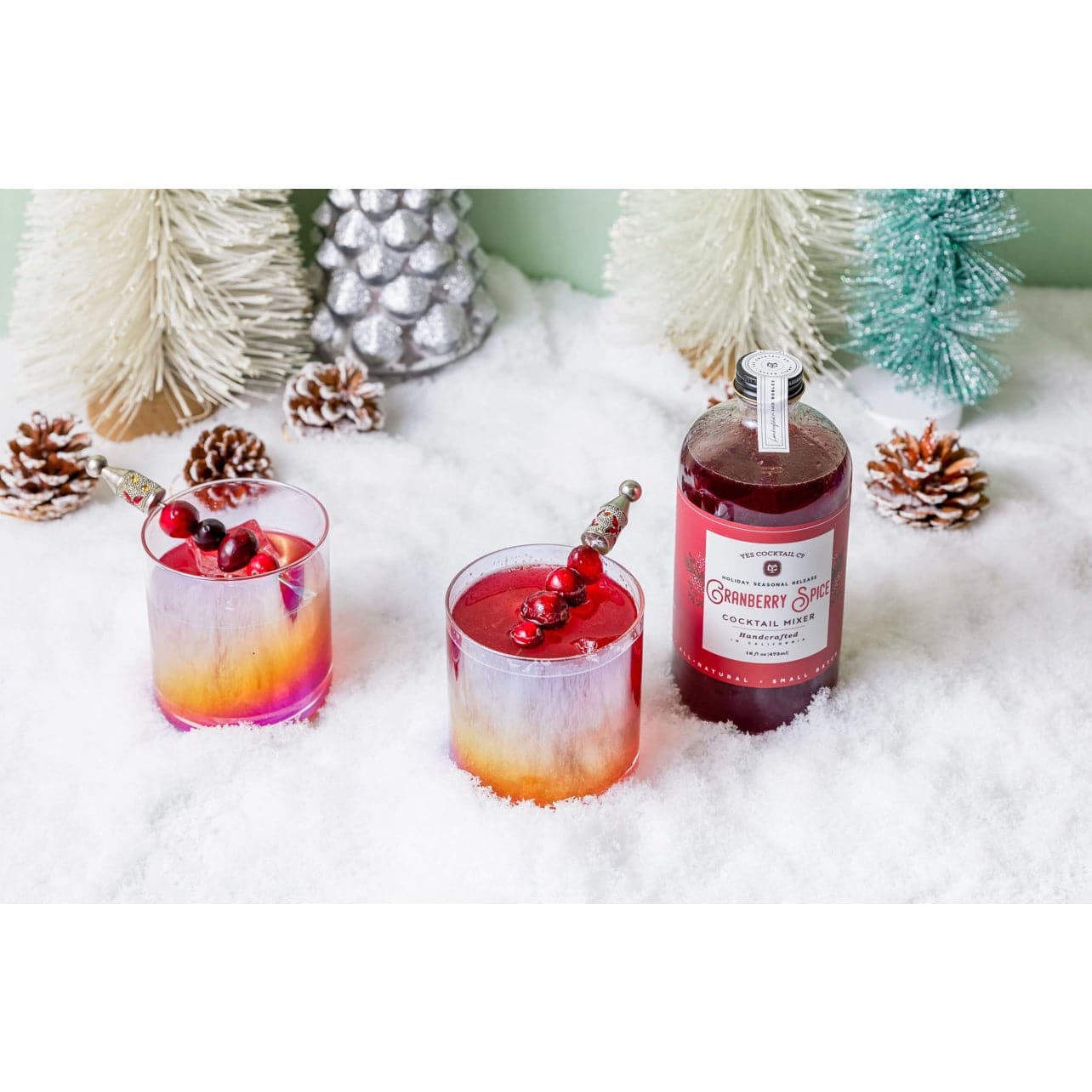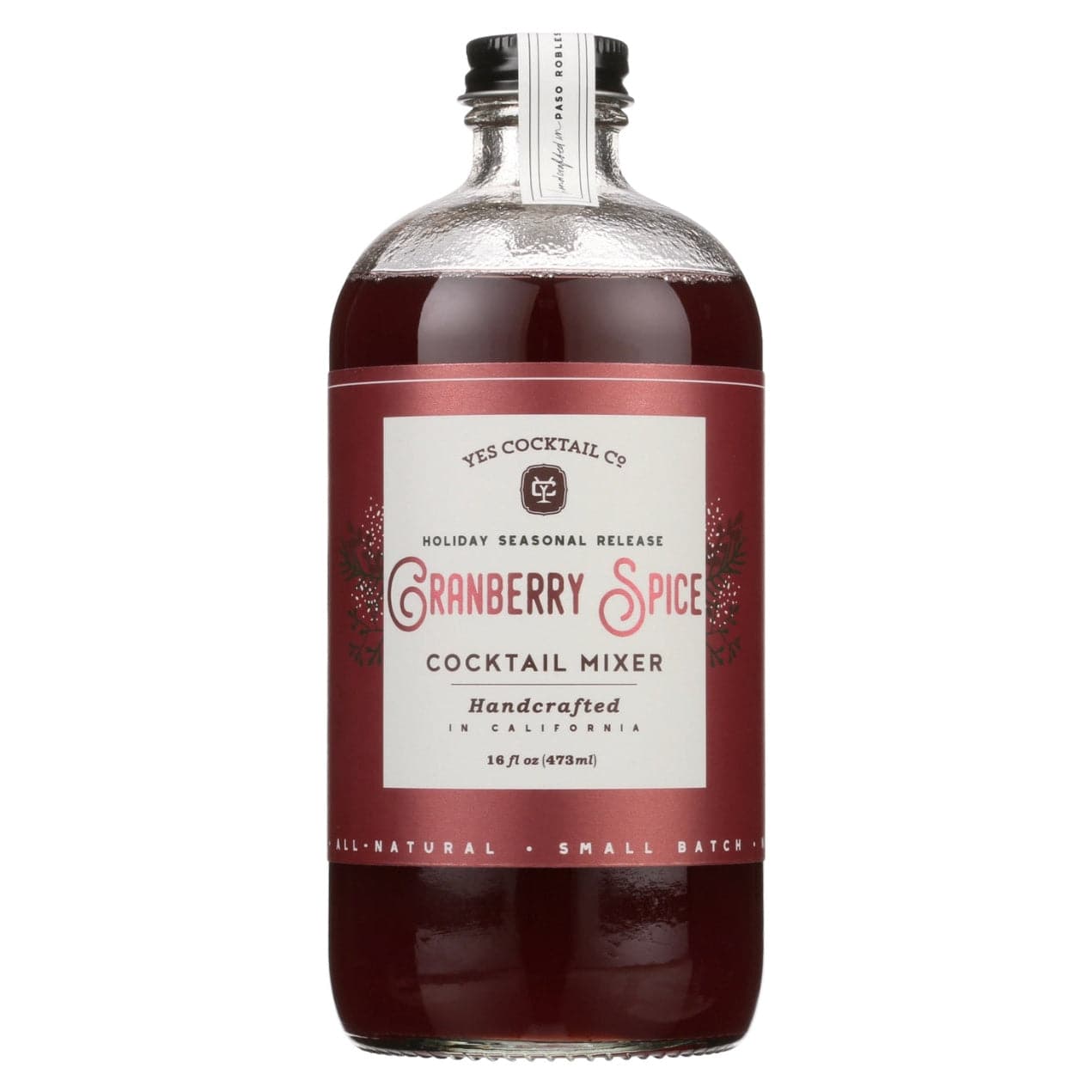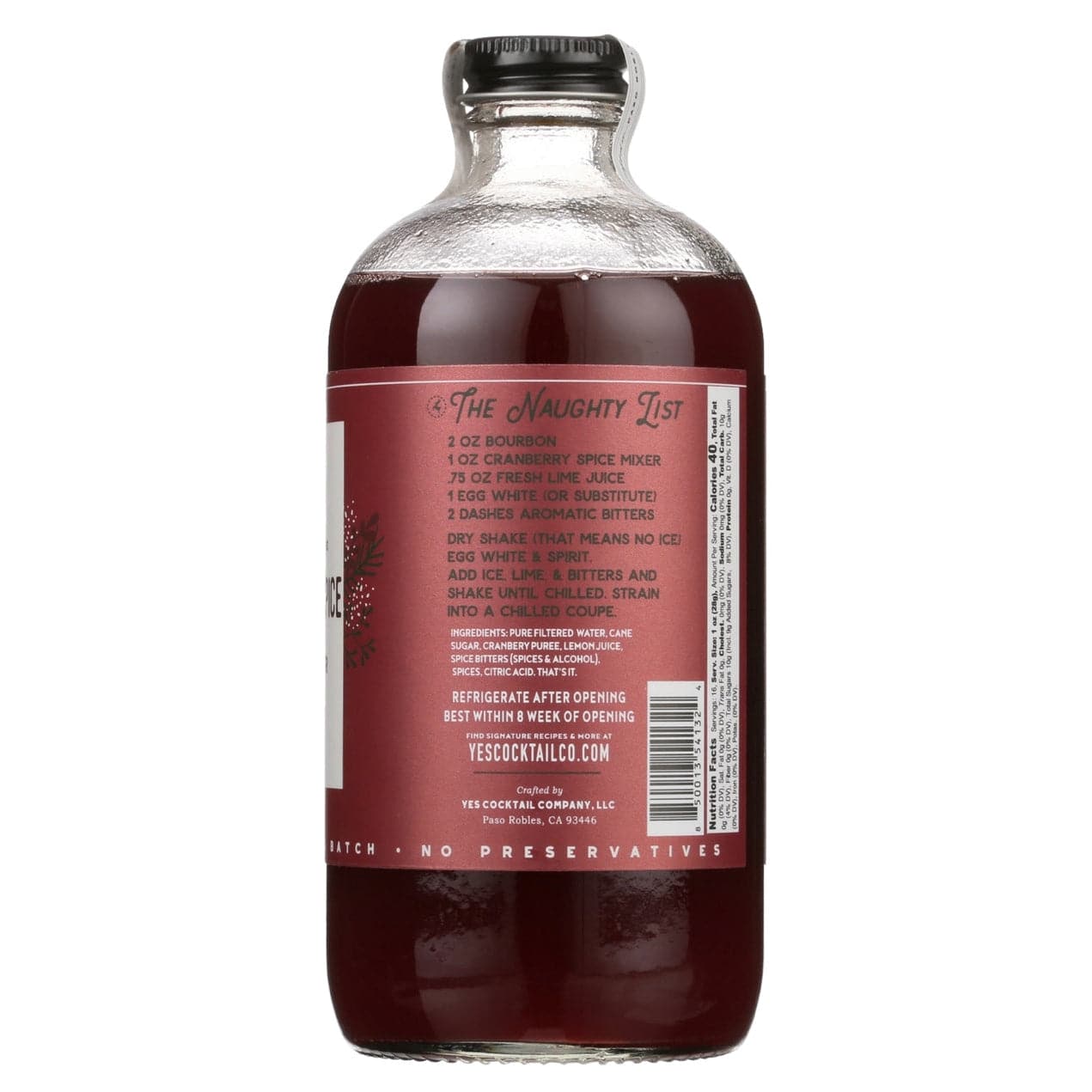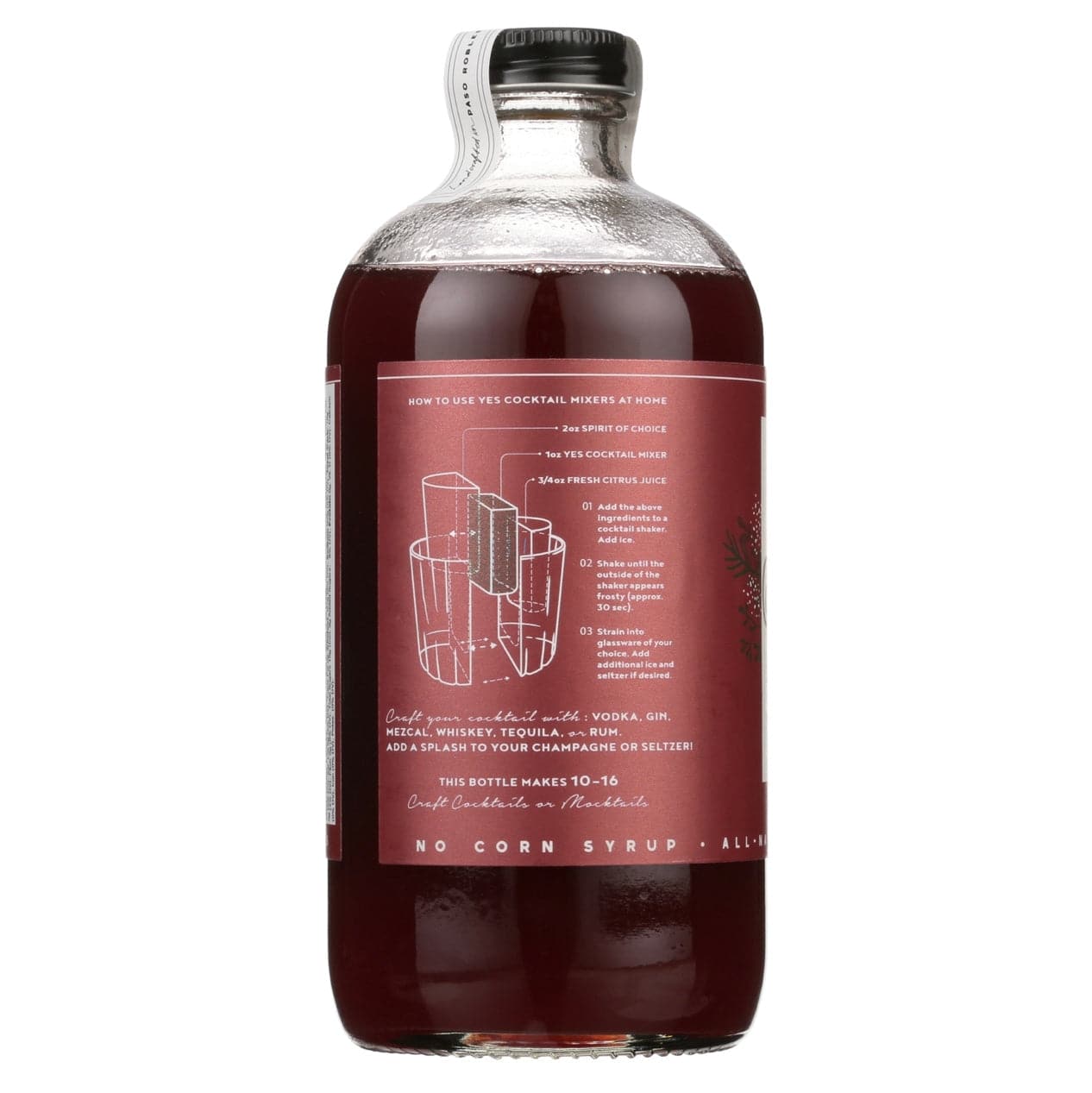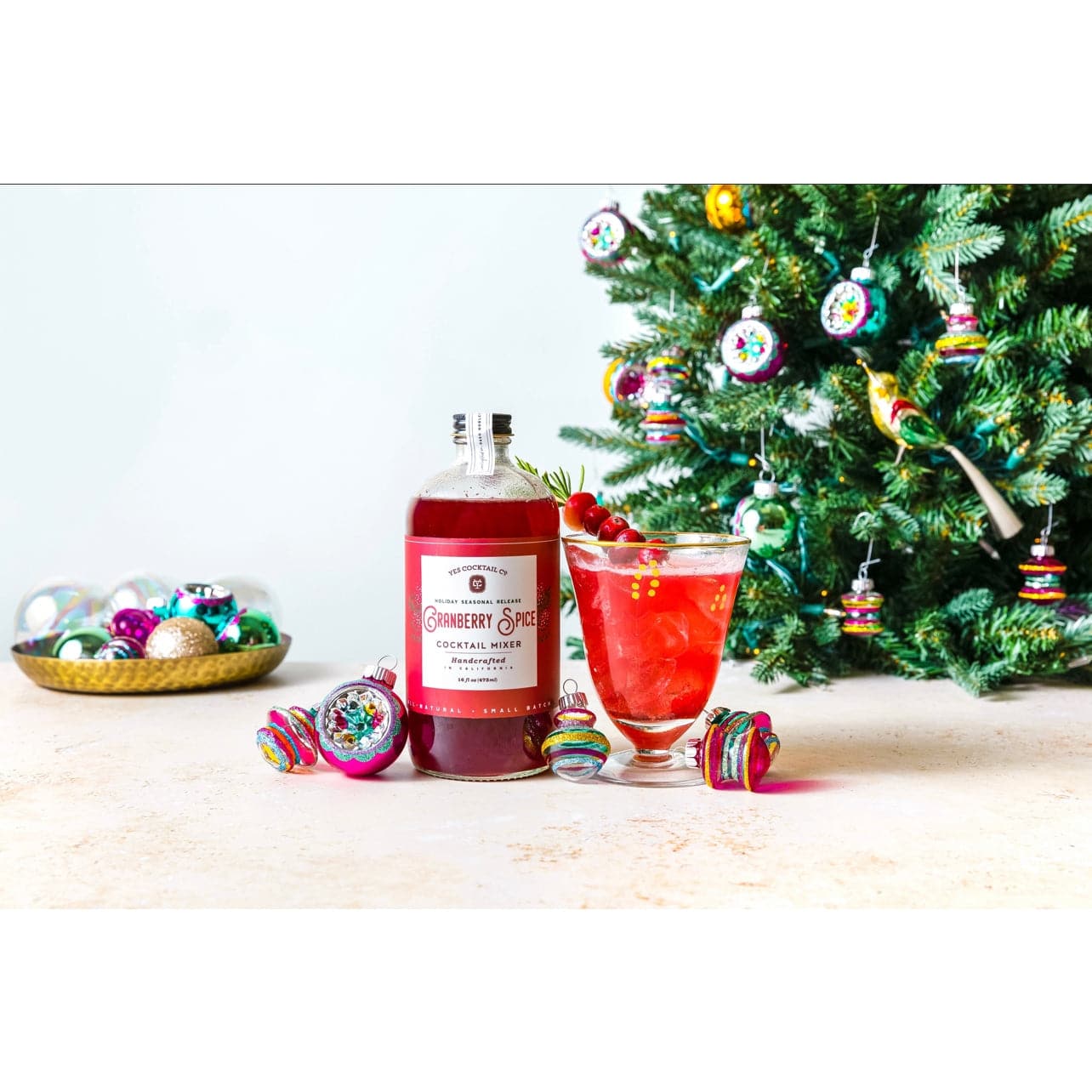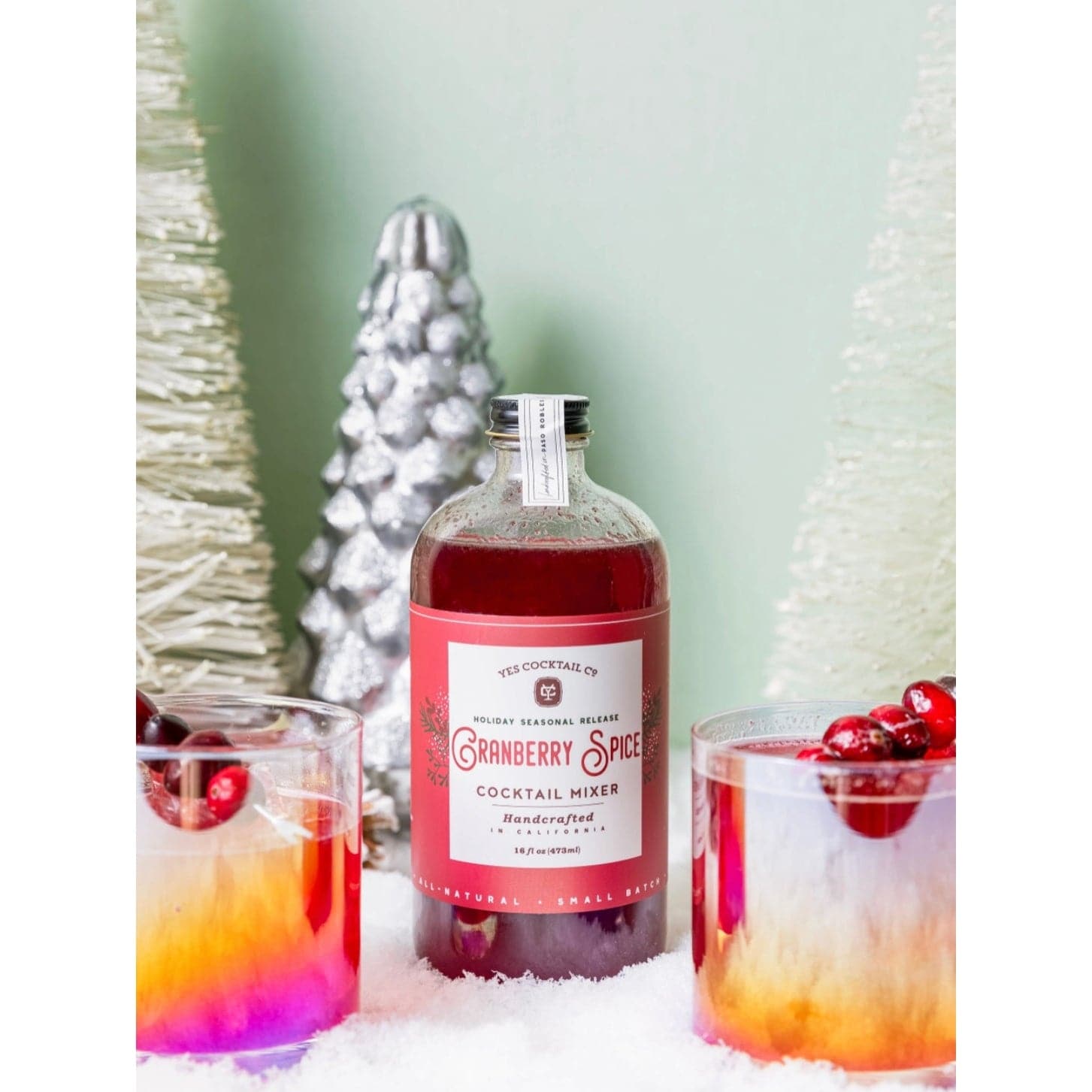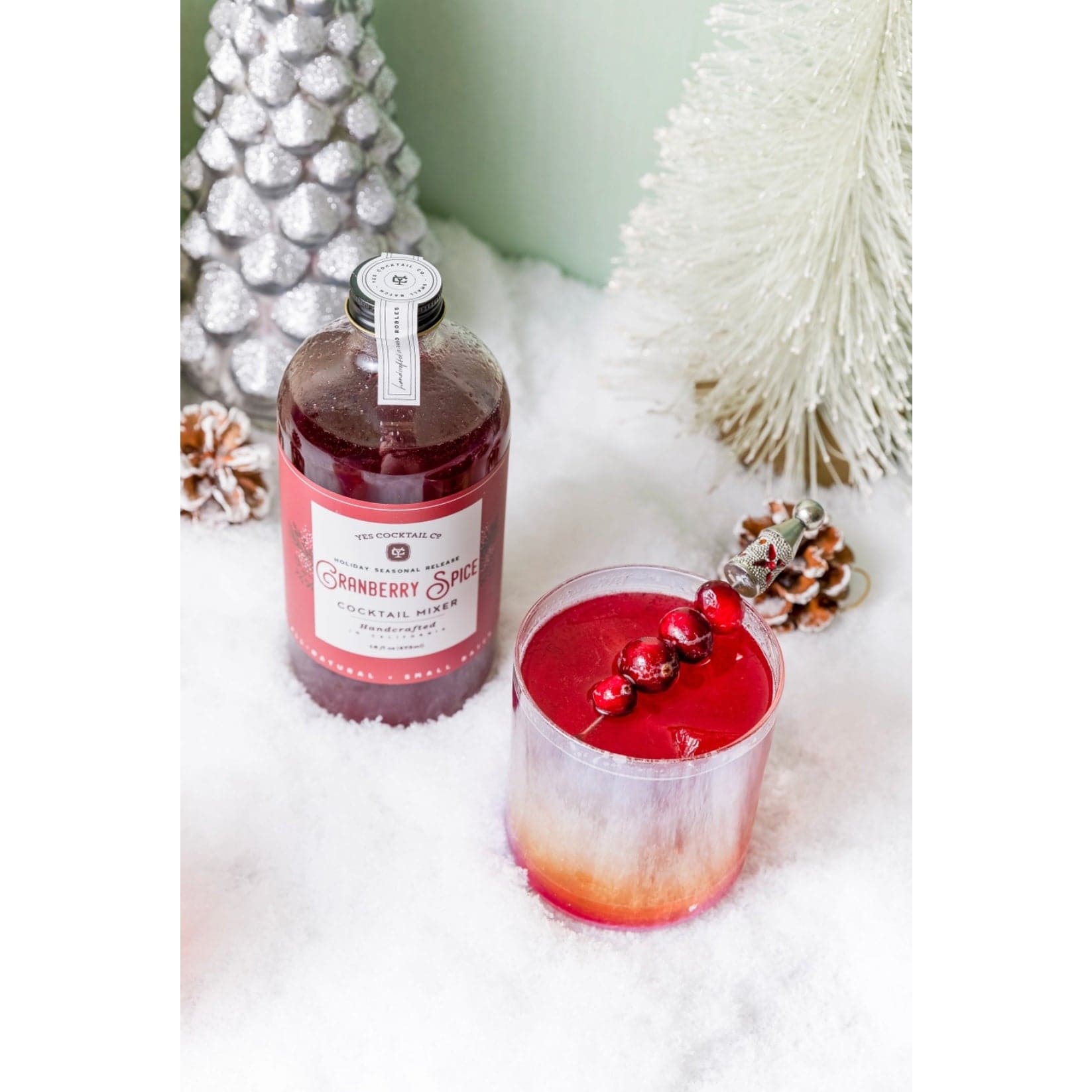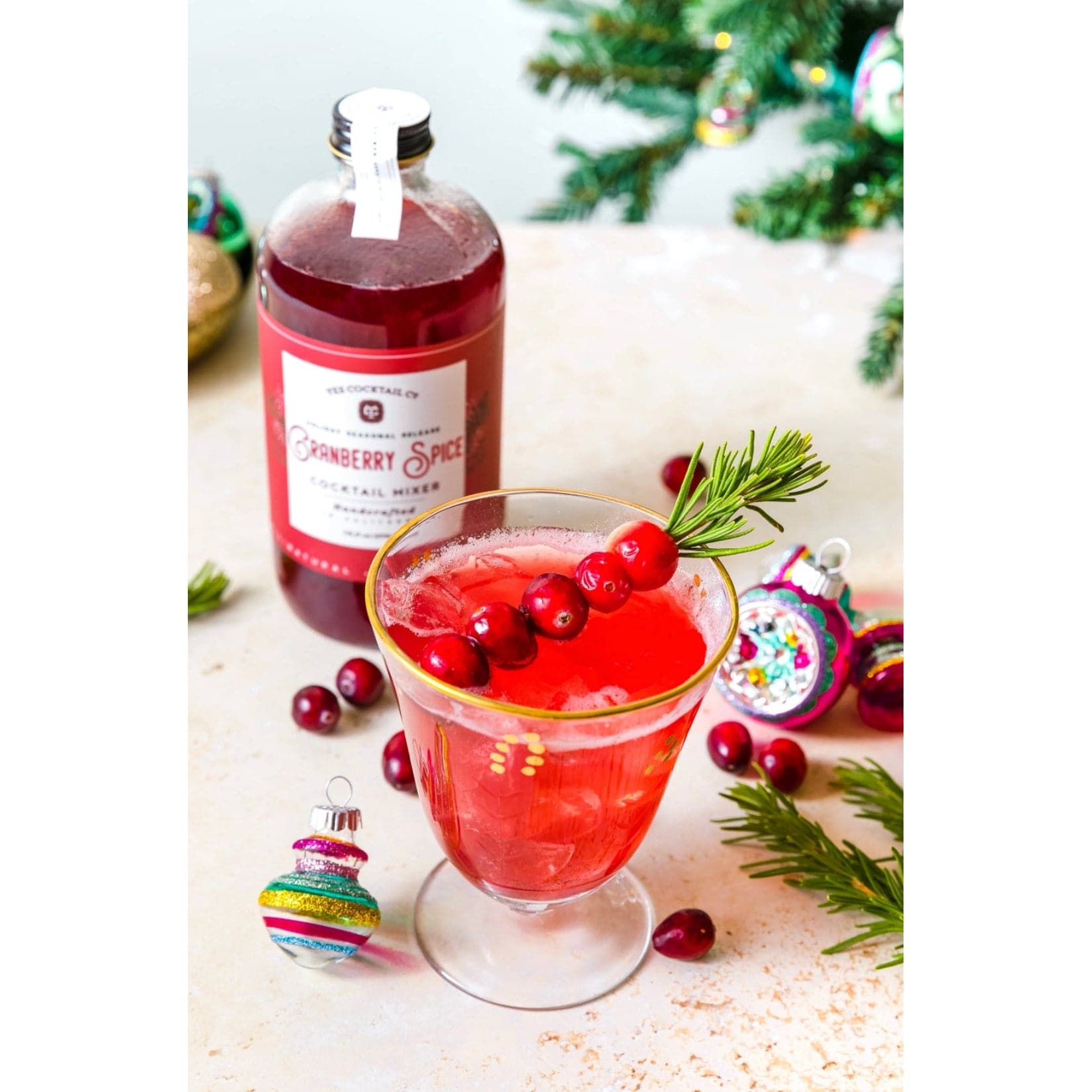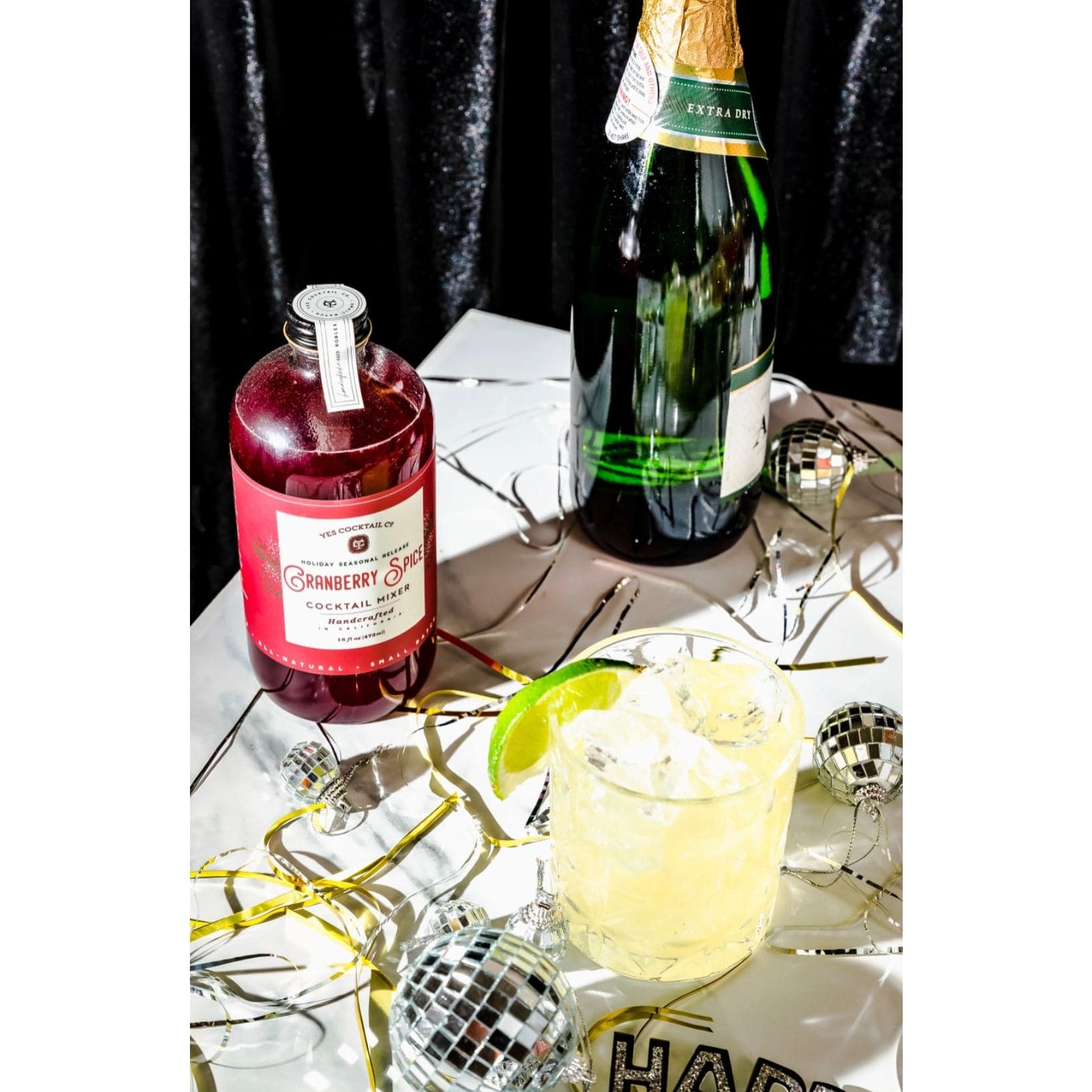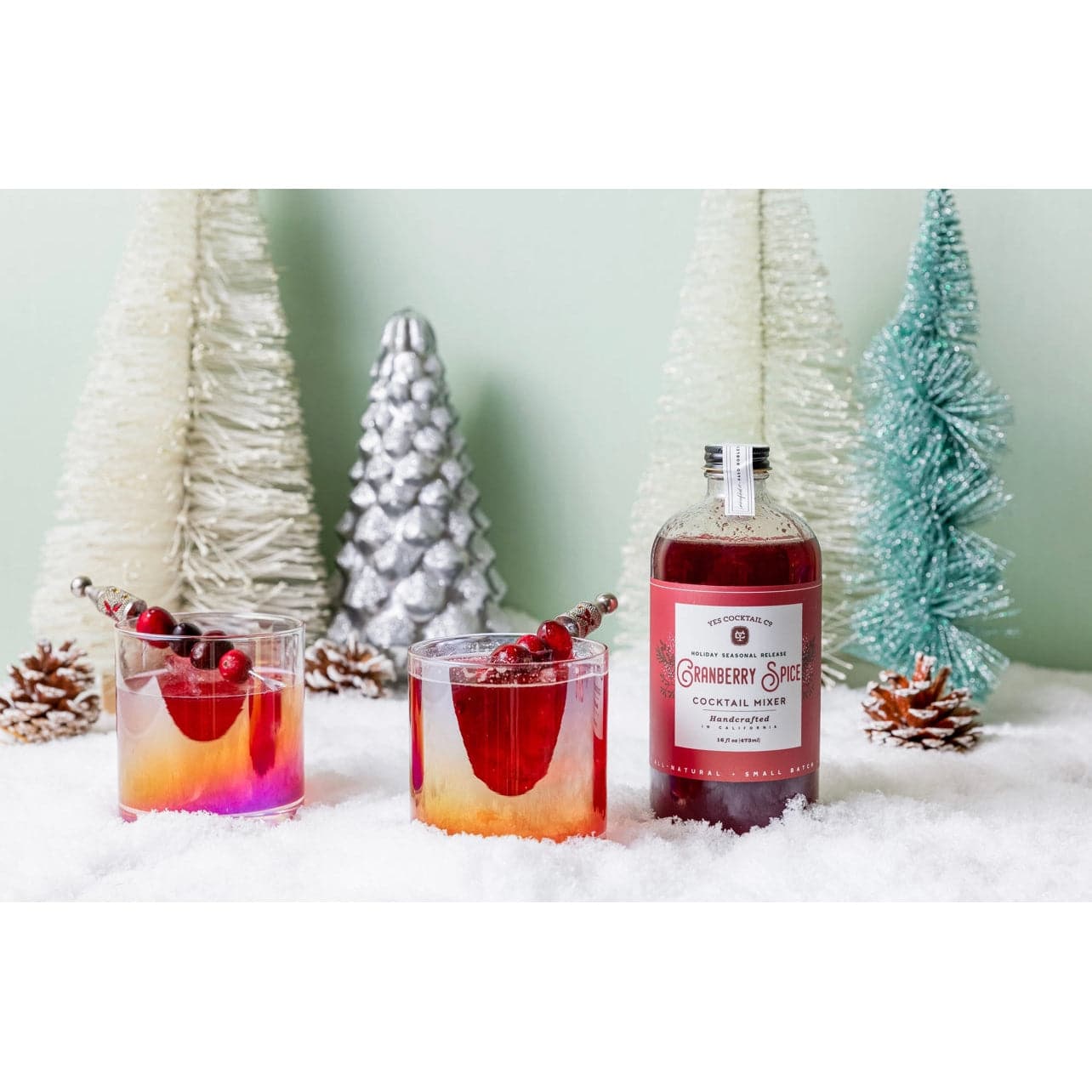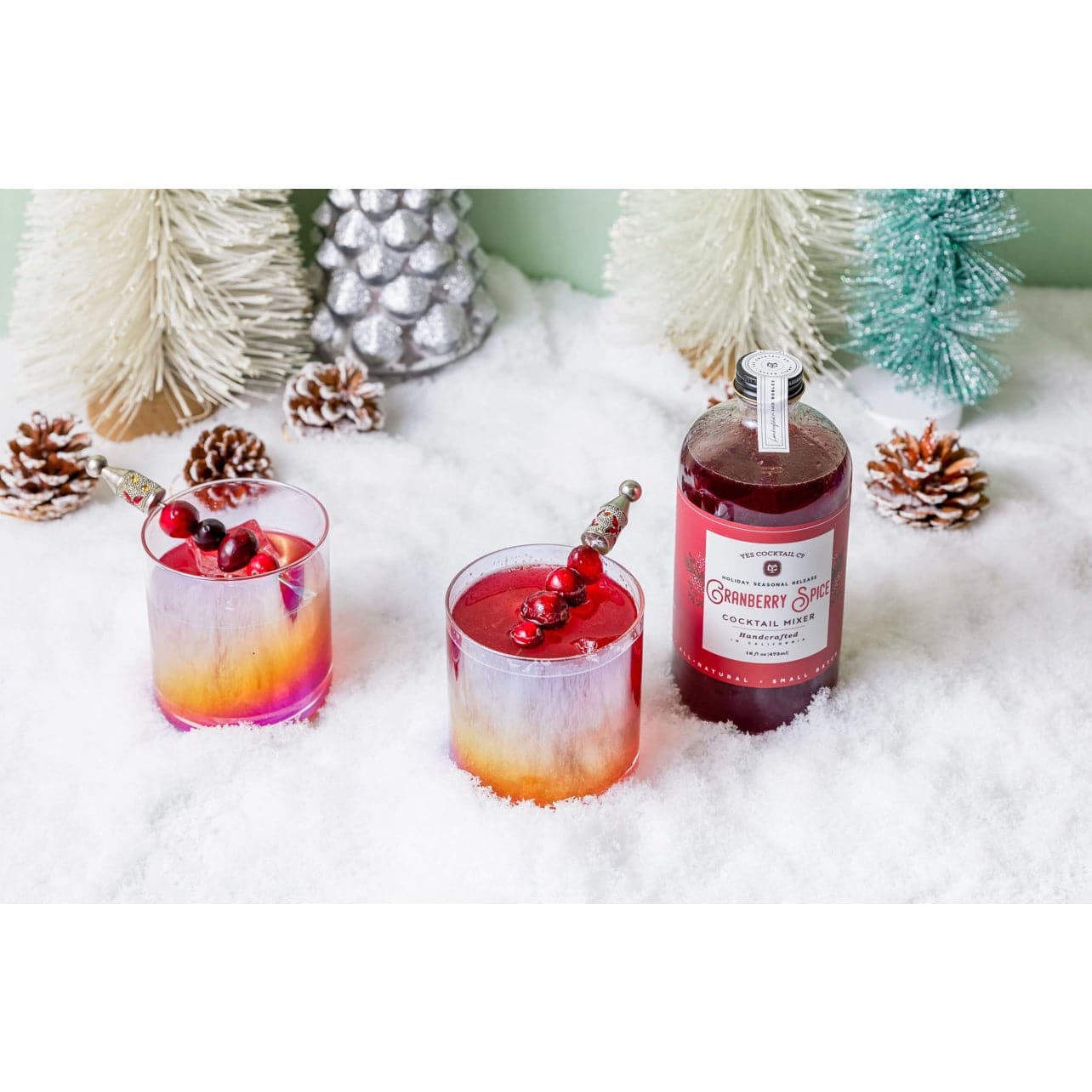 Cranberry Spice Drink Mixer
Introducing the newest holiday essential: Cranberry Spice Cocktail Mixer! Forget tired drinks using the same old mixer. Instead, take your home bar to a whole new level with this amazing concoction!

The perfect ratio of tart cranberry and warm mulling spices creates the perfect holiday cocktail. Get creative with classic drinks like a holiday cosmo or whiskey mule. Or why not try something different and add a splash of Cranberry Spice Cocktail Mixer to your champagne for a special Christmas morning mimosa! Even those who don't enjoy alcoholic drinks can enjoy this holiday favorite. Just add to sparkling water for an amazing, non-alcoholic mocktail!

We've made it easy for you to whip up delectable drinks this holiday season. With a 16 oz bottle, you can make up to 16 cocktails. Plus, all it is made with pure, quality ingredients like filtered water, cane sugar, cranberry puree, lemon juice, spice bitters, spices and citric acid.

This winter, treat your taste buds to something delicious and make your home bar feel like a festive celebration spot. With just one bottle of Cranberry Spice Cocktail Mixer, there are endless possibilities for creative cocktails and mocktails!