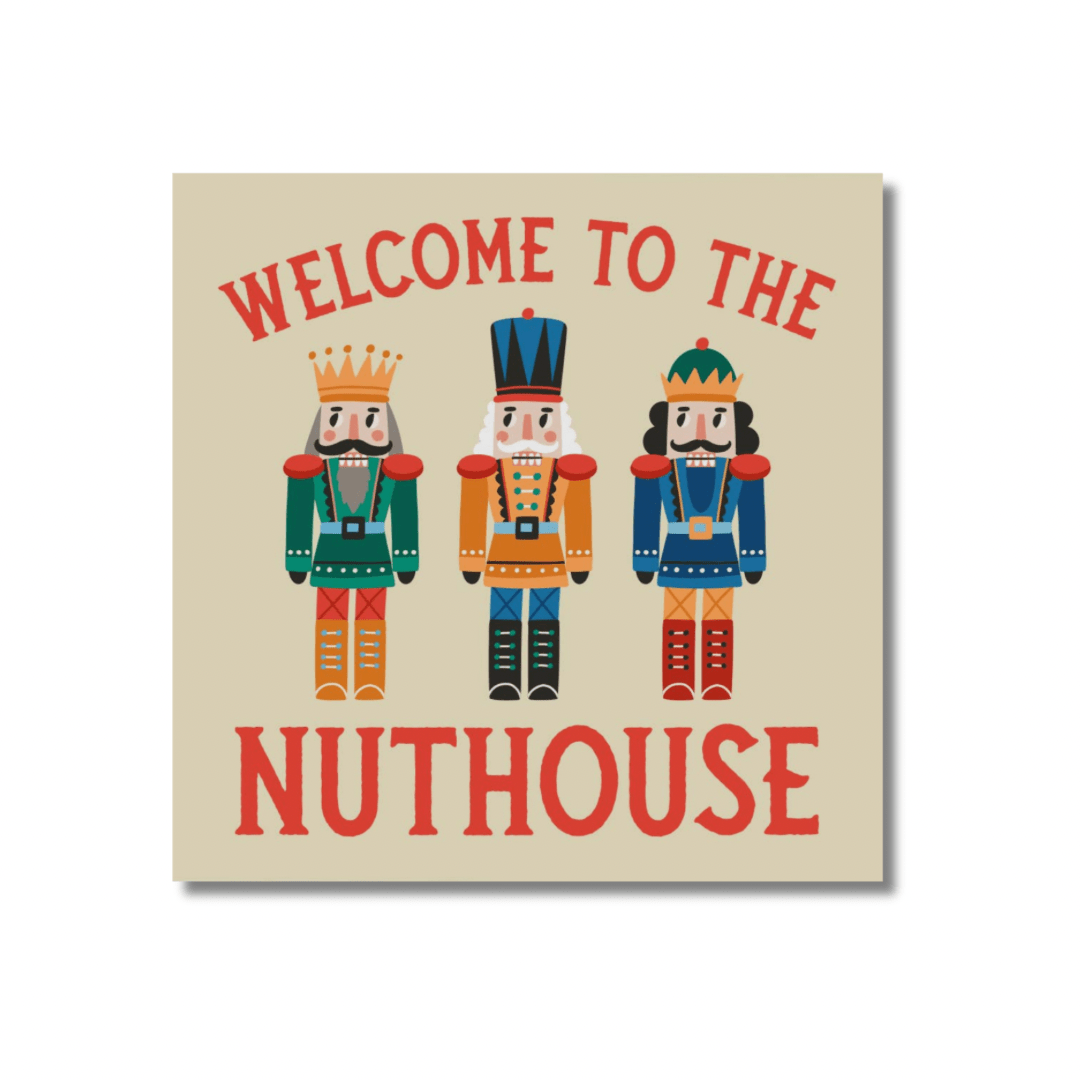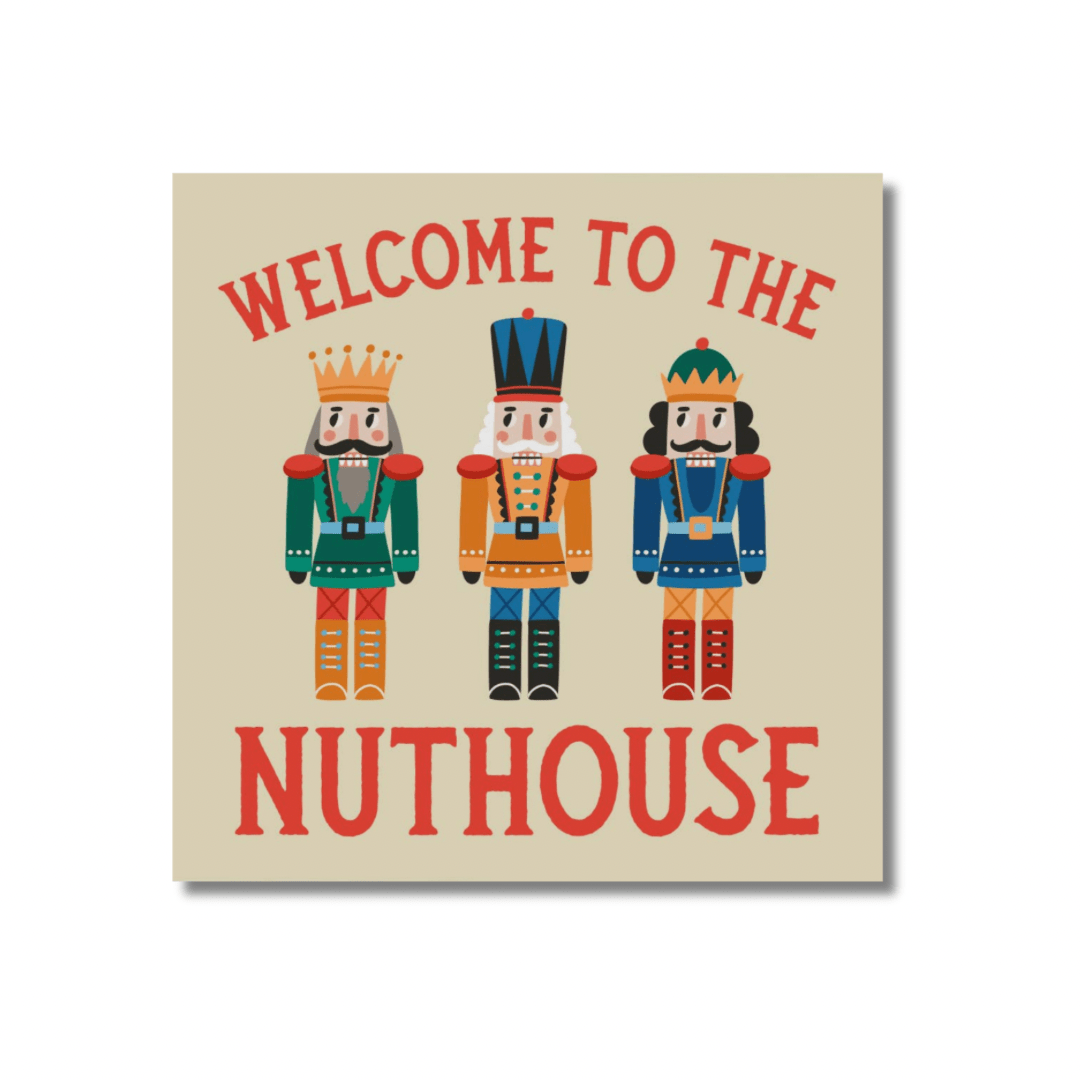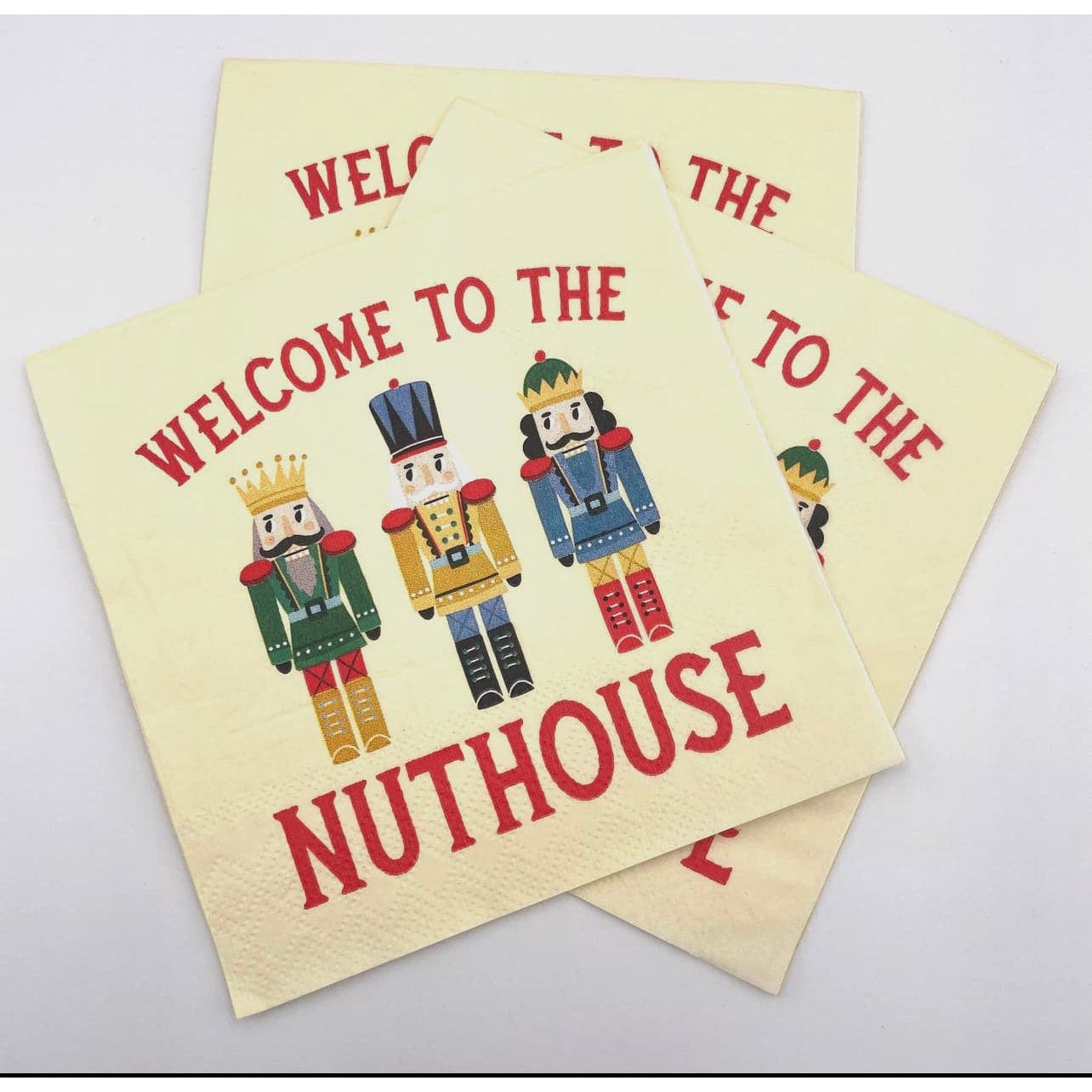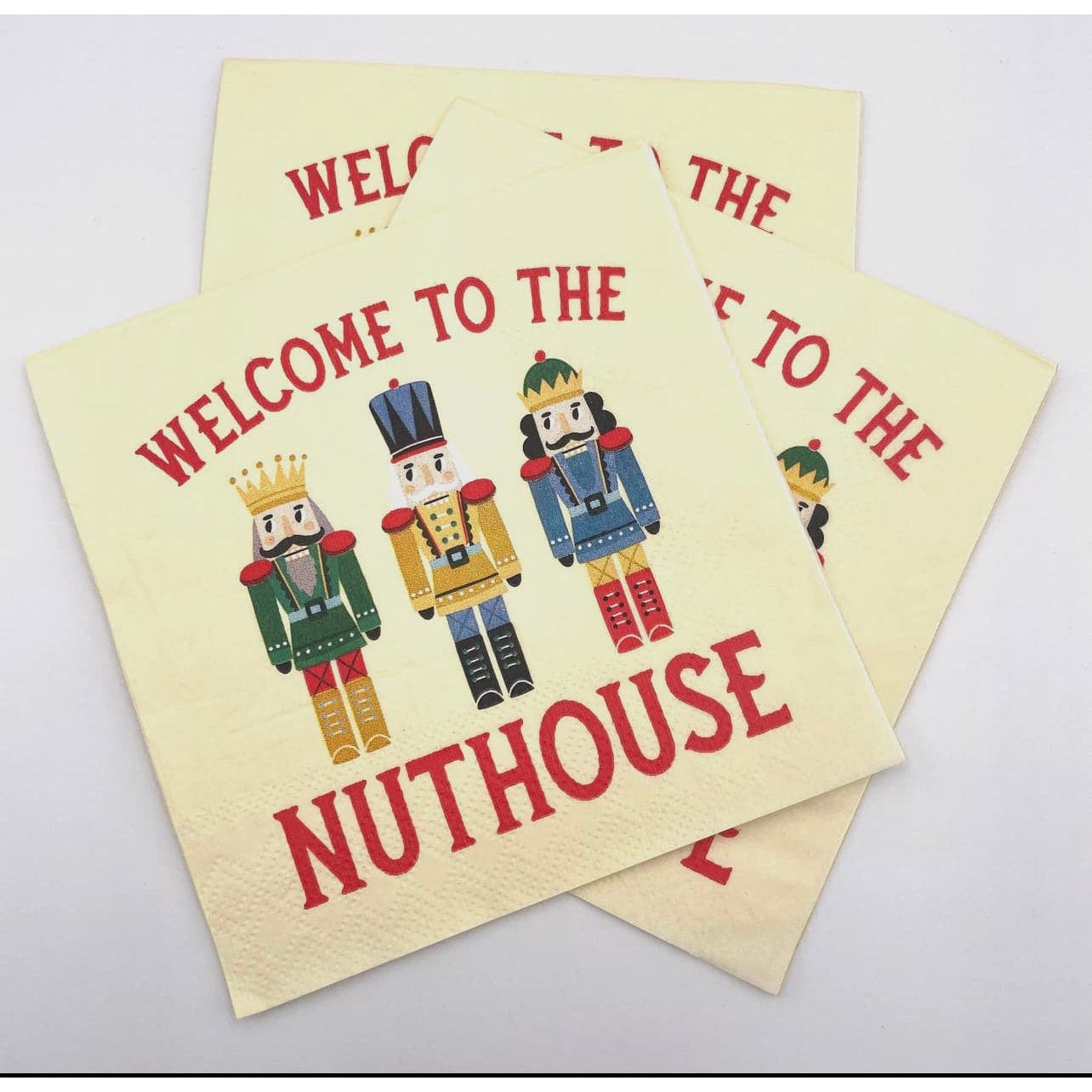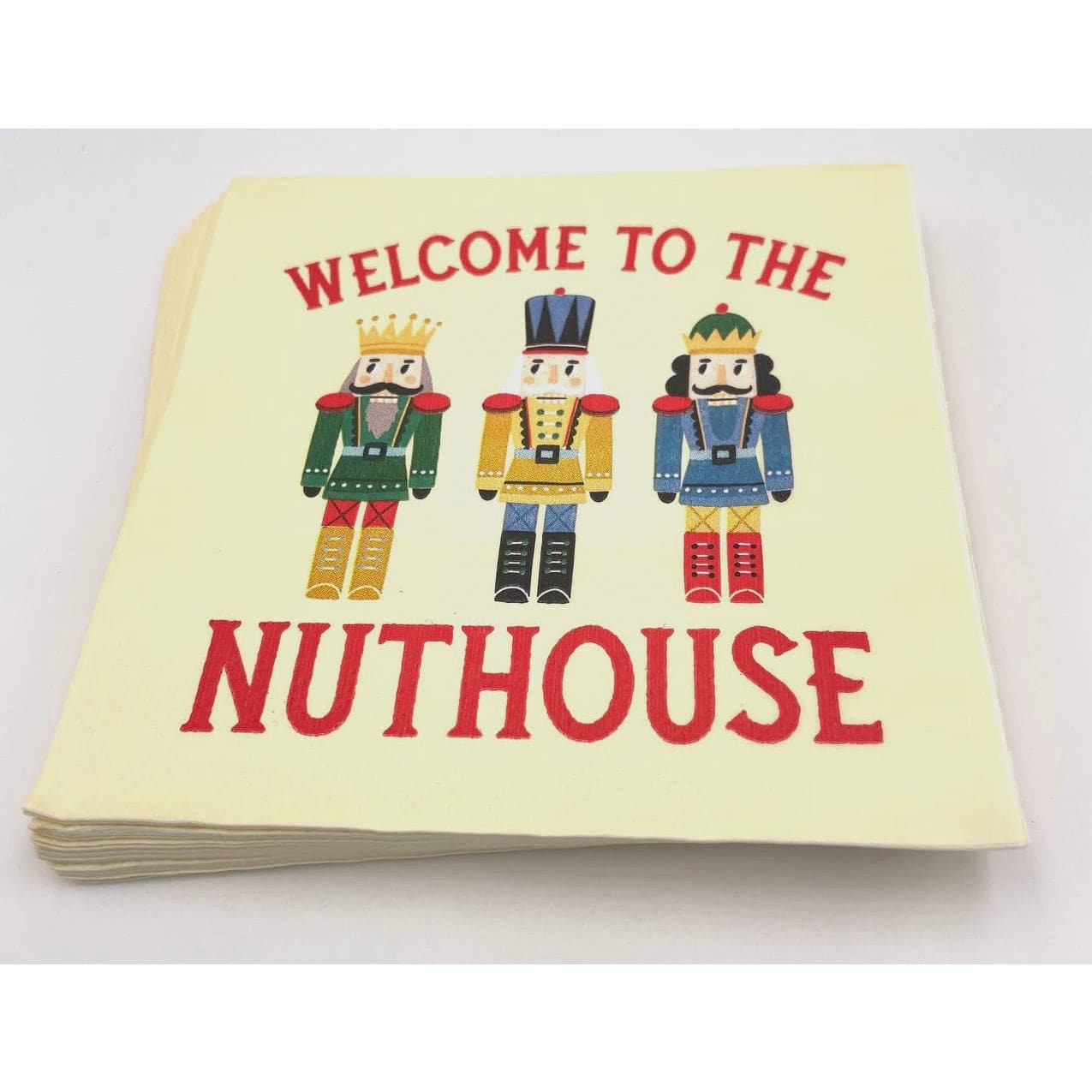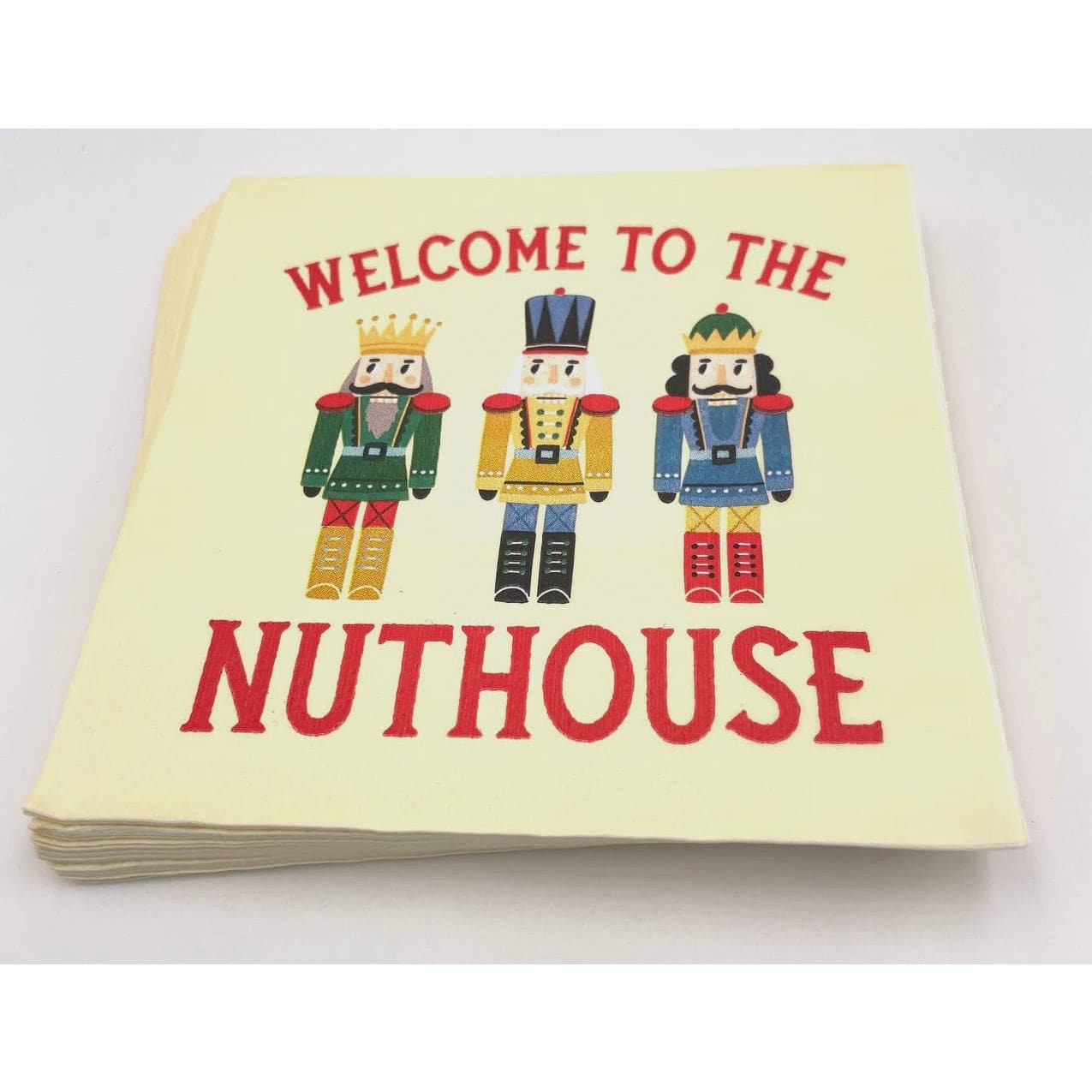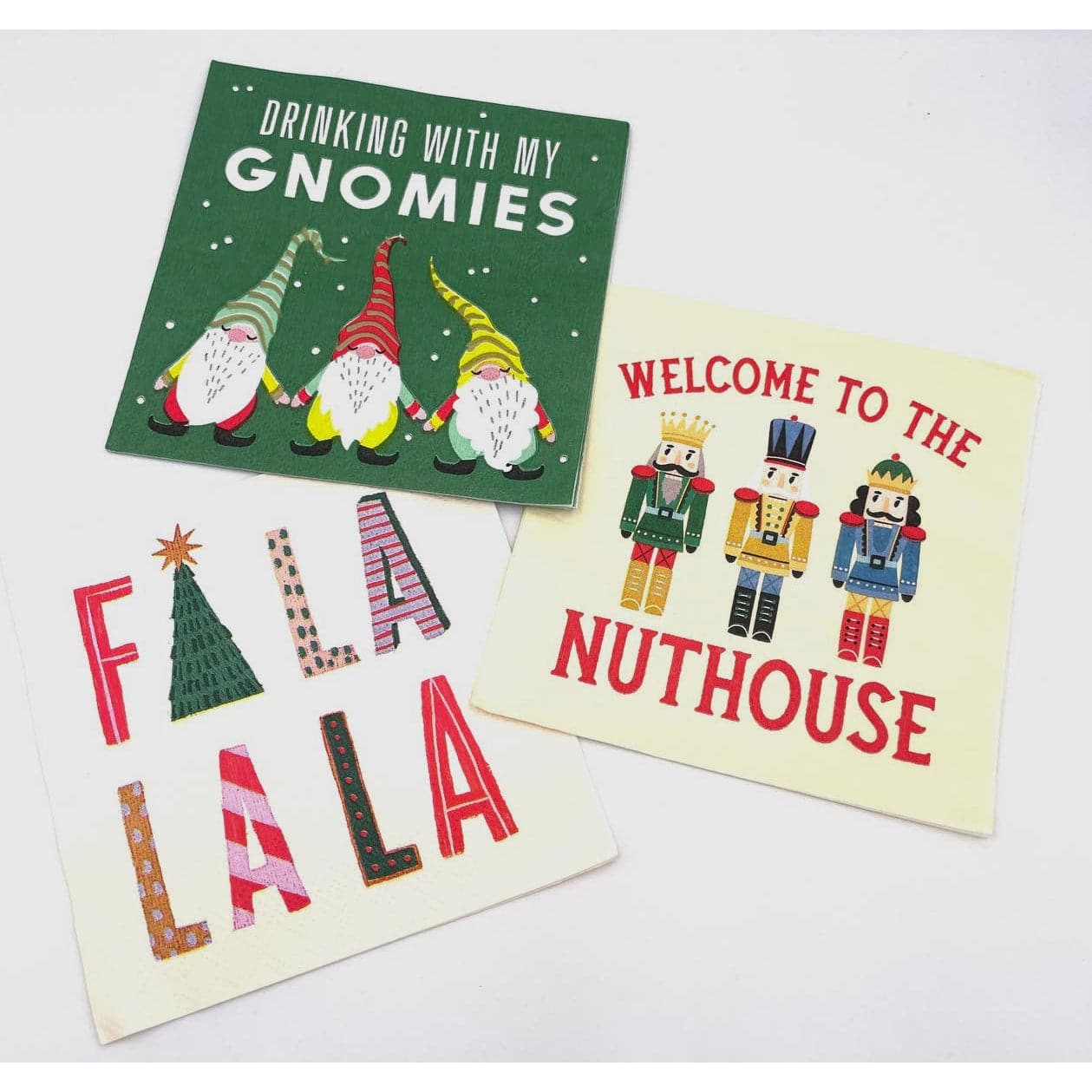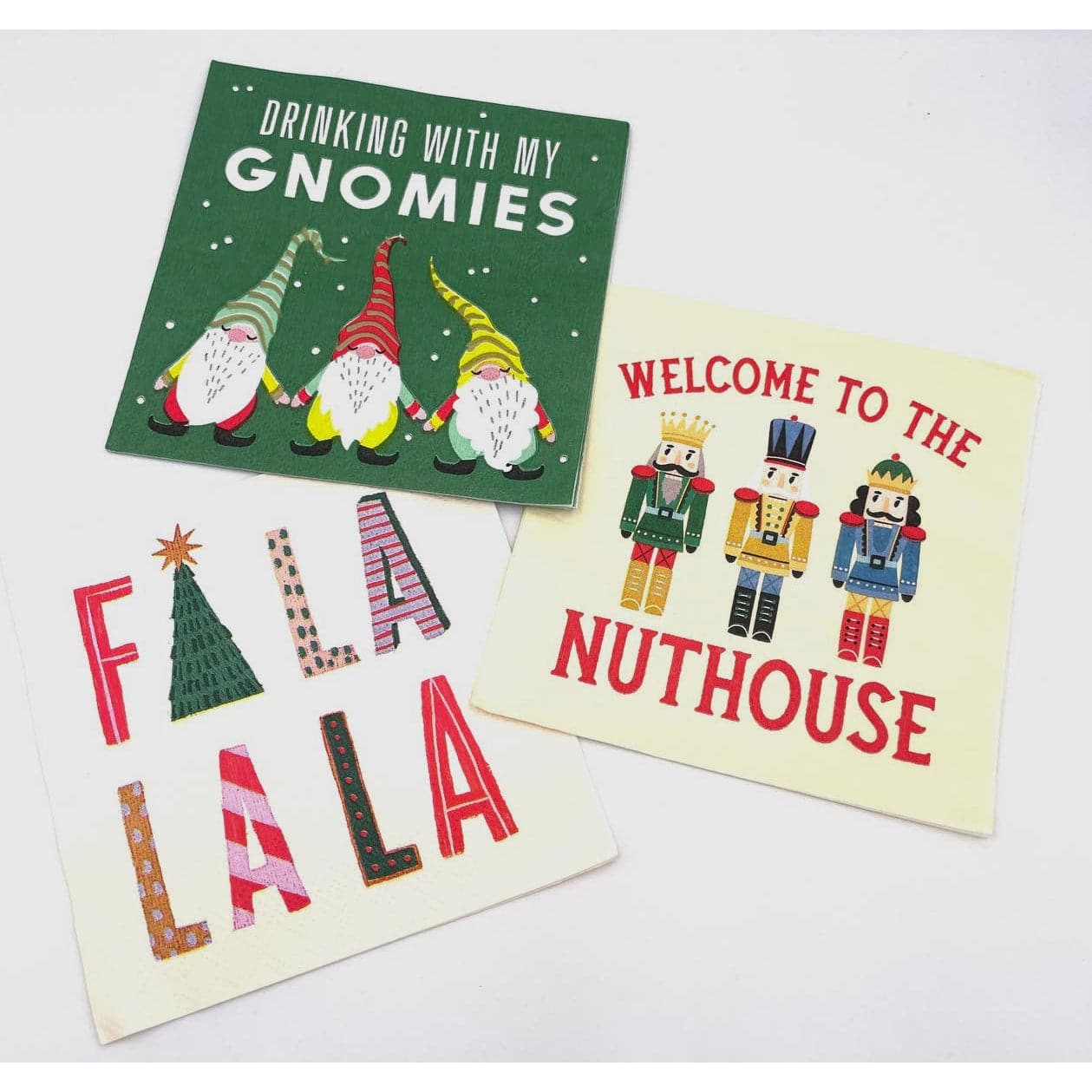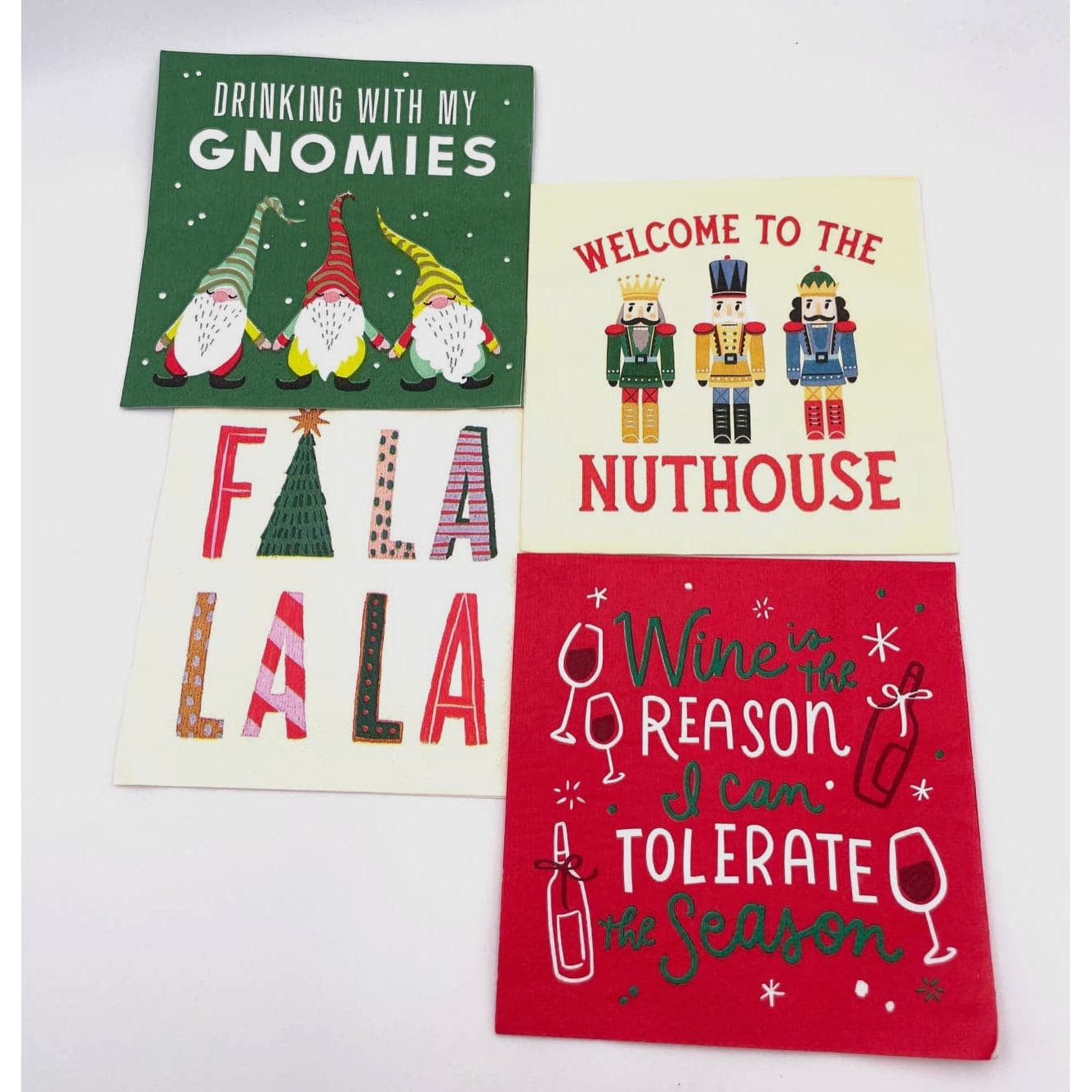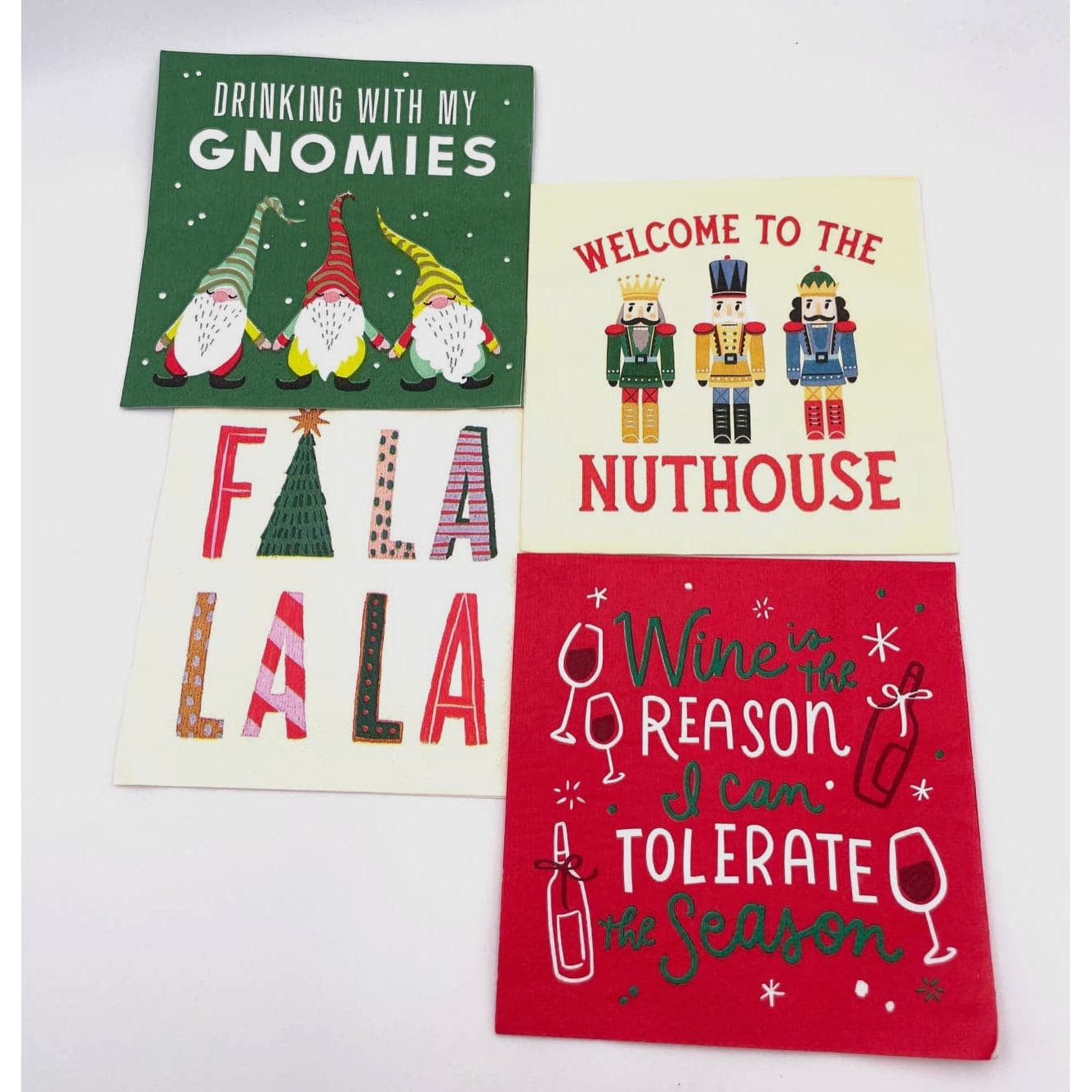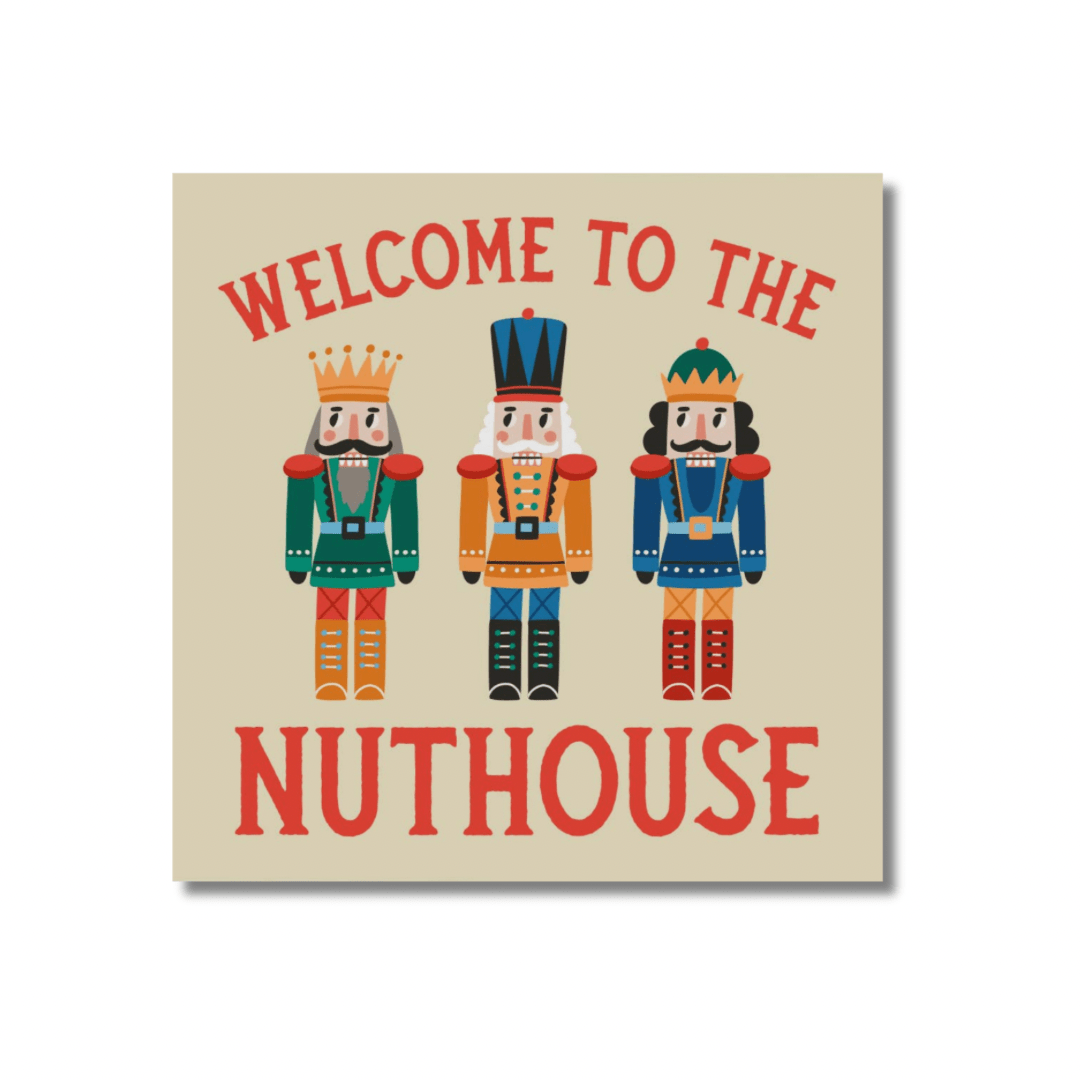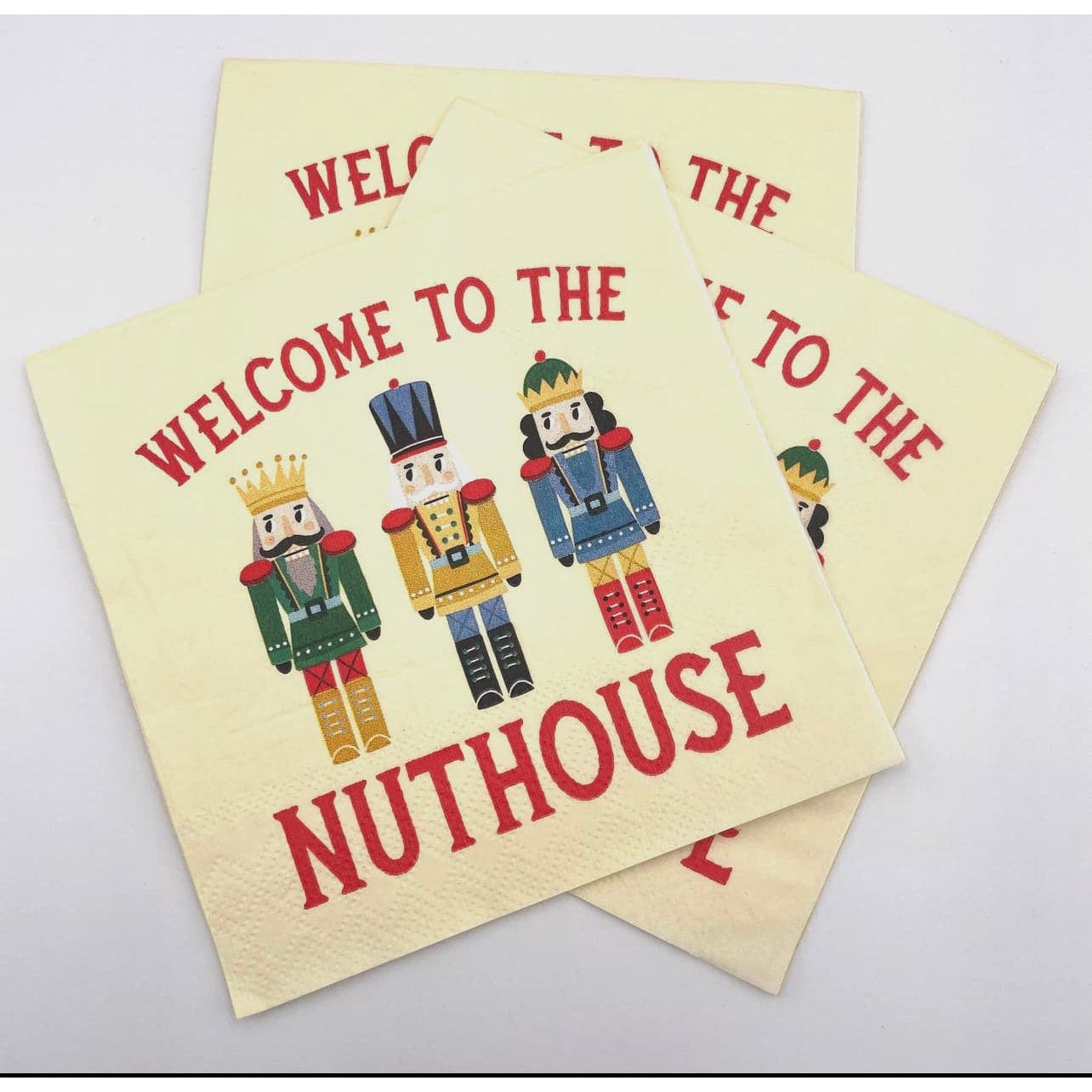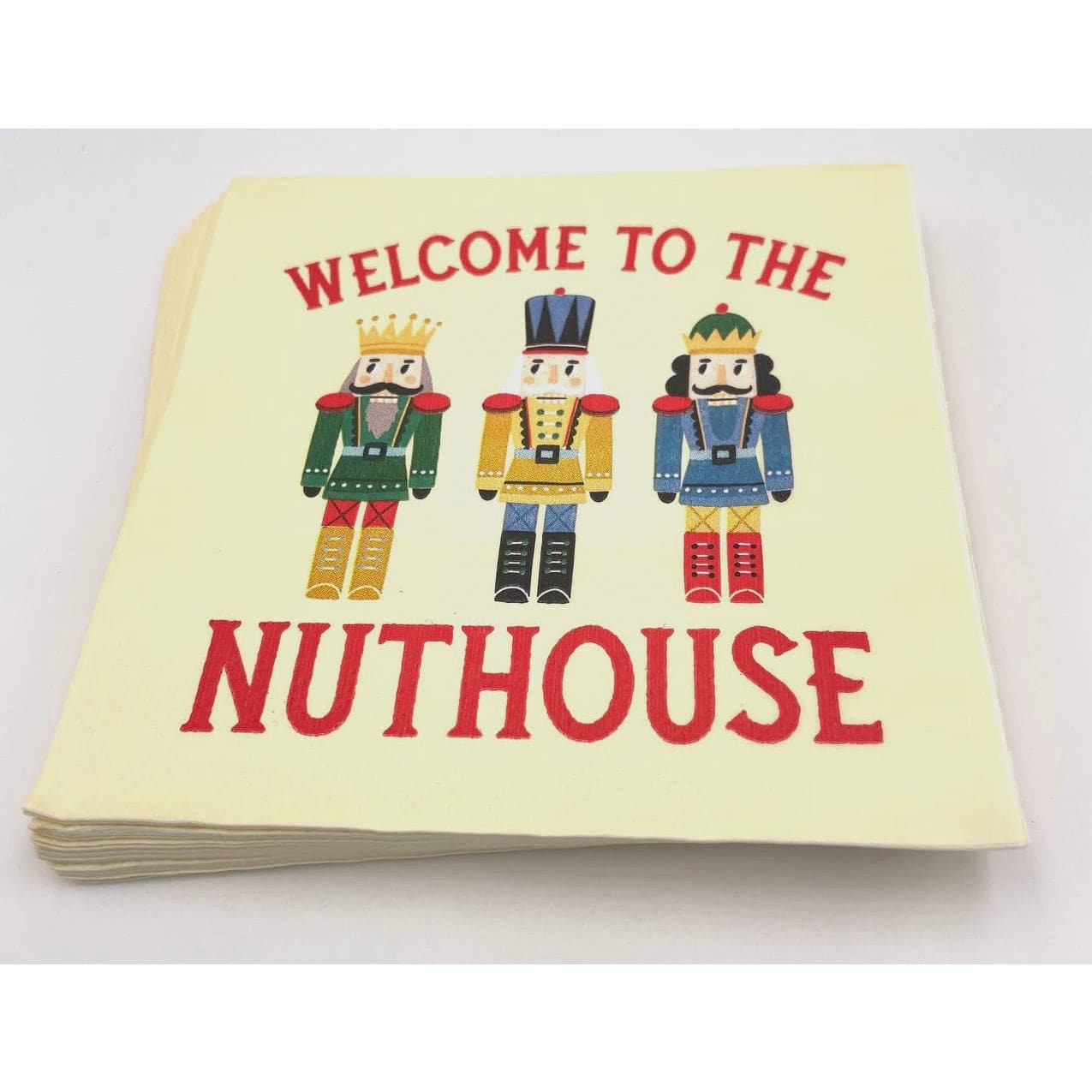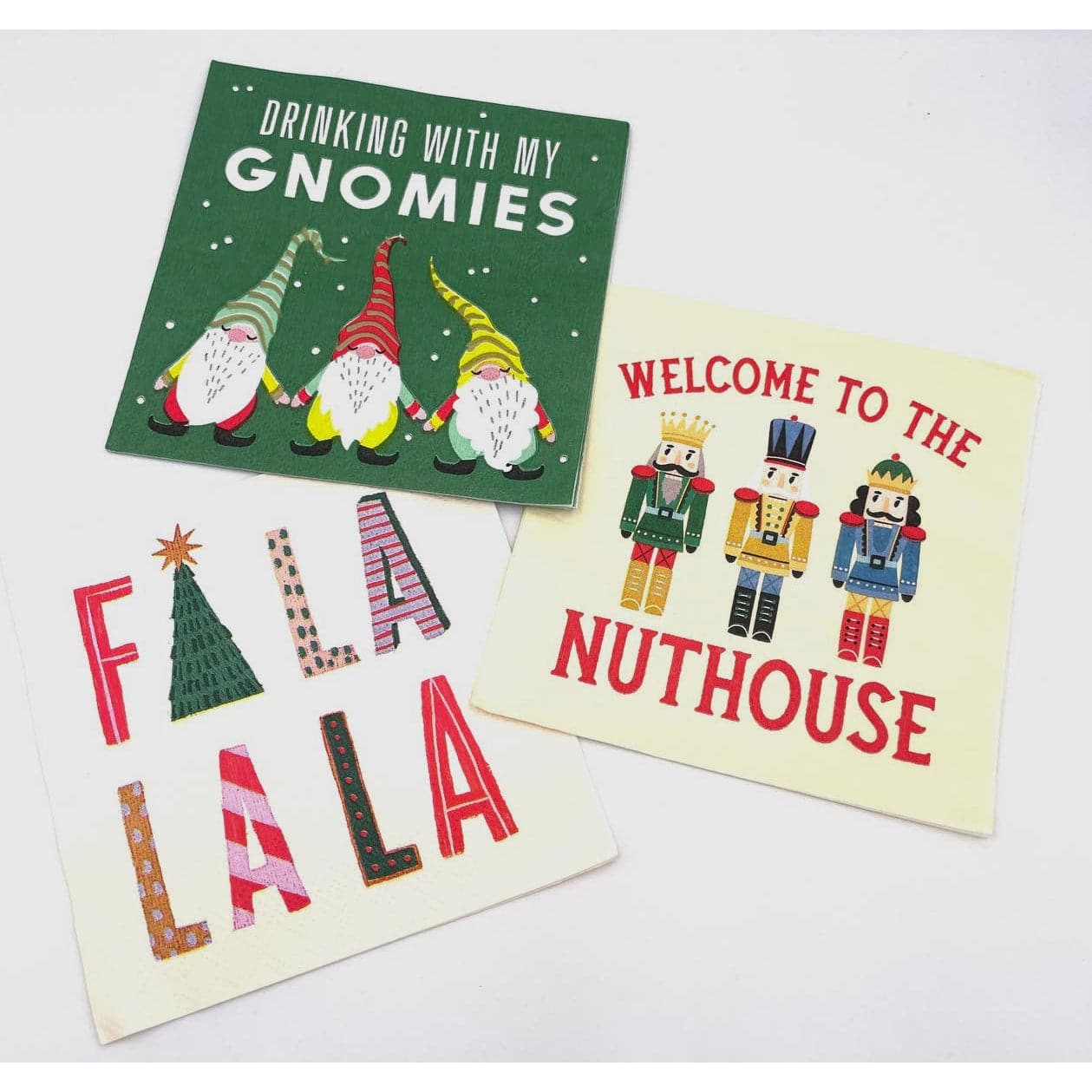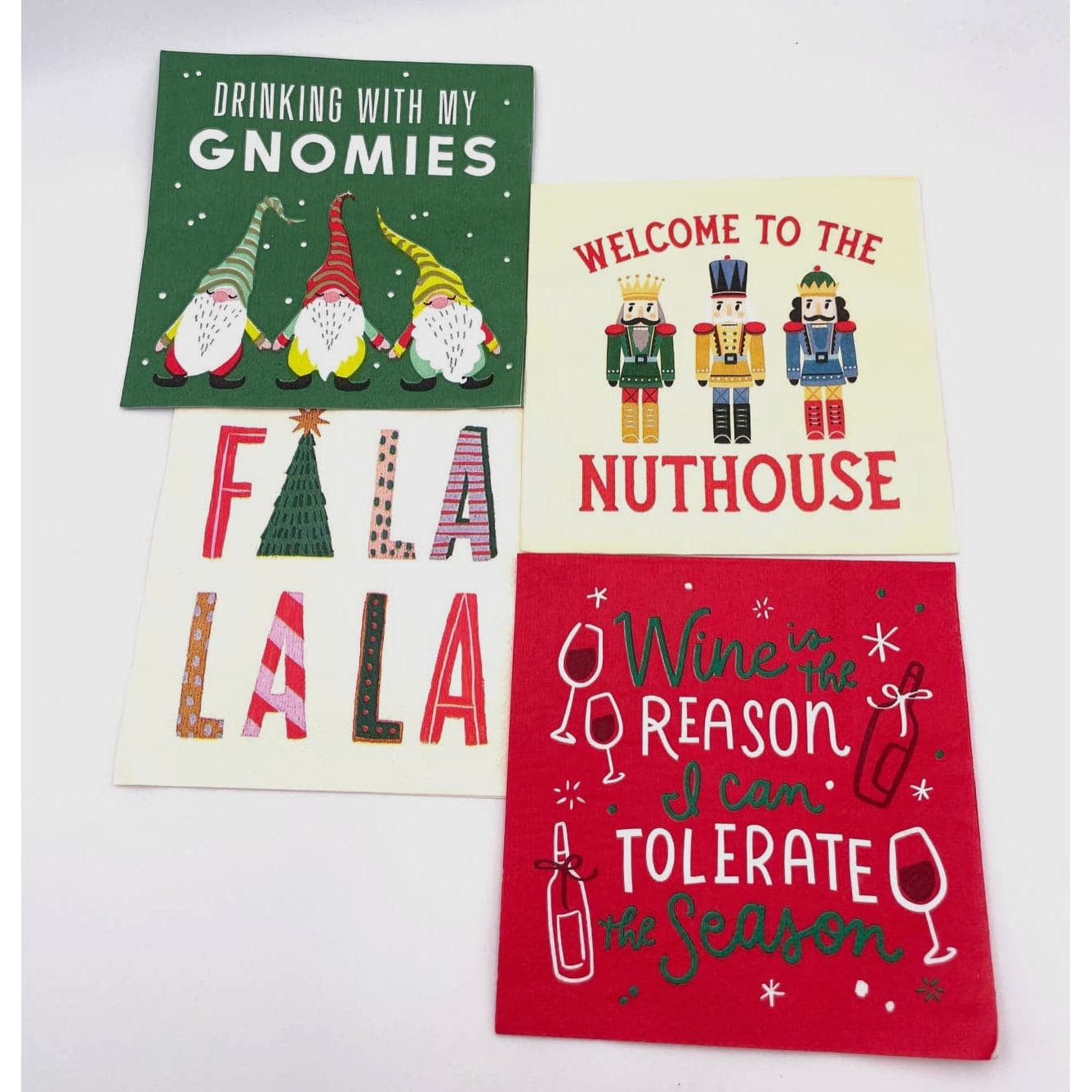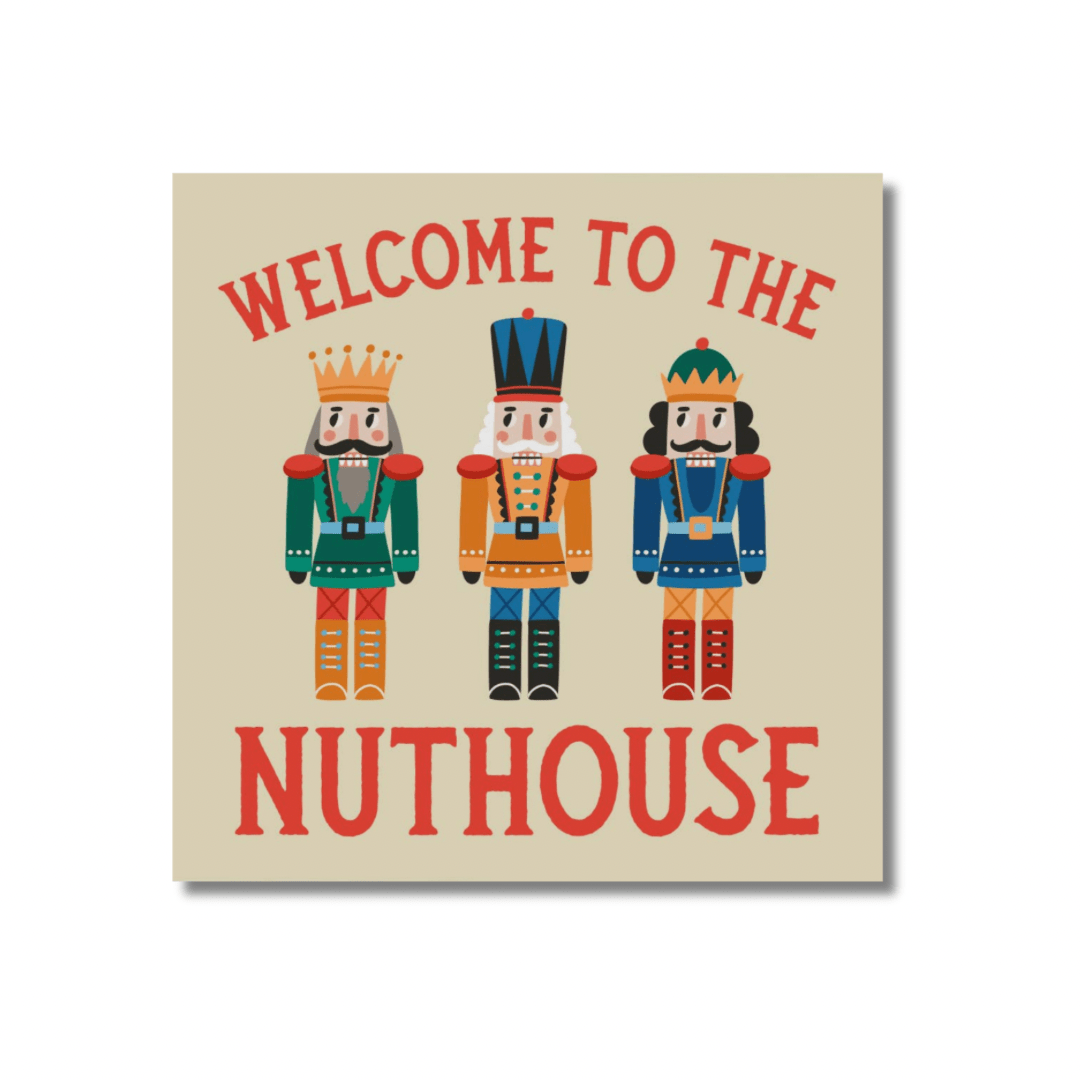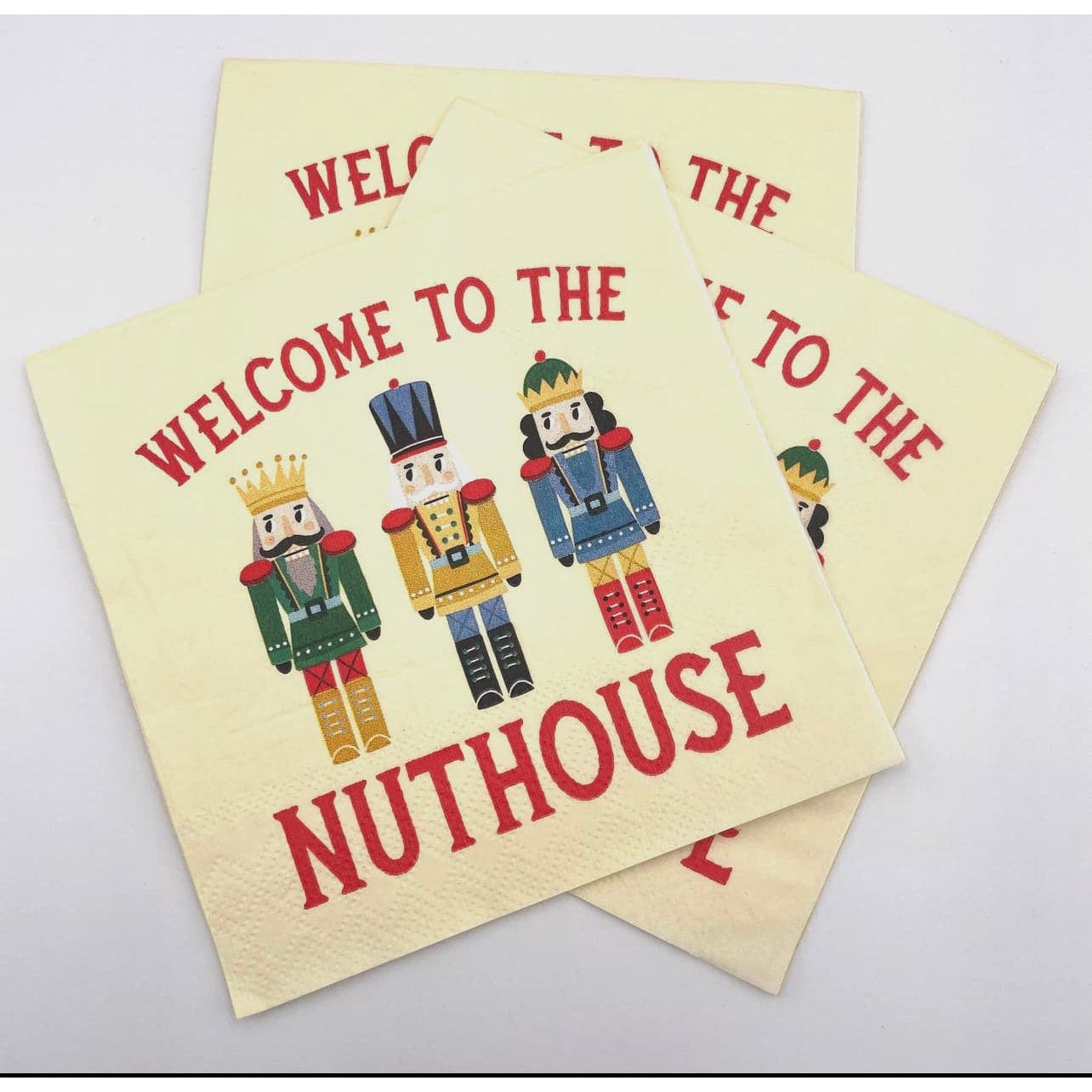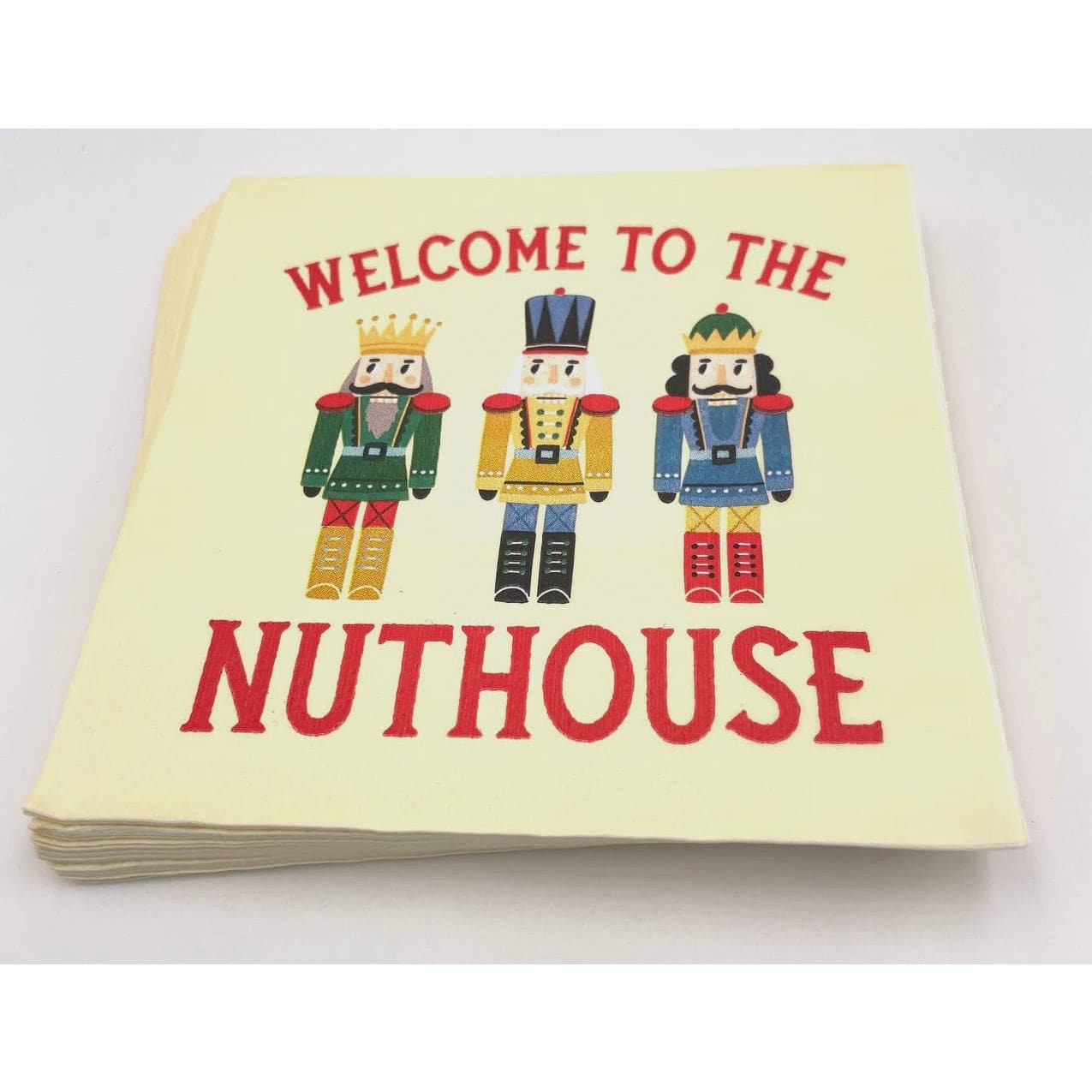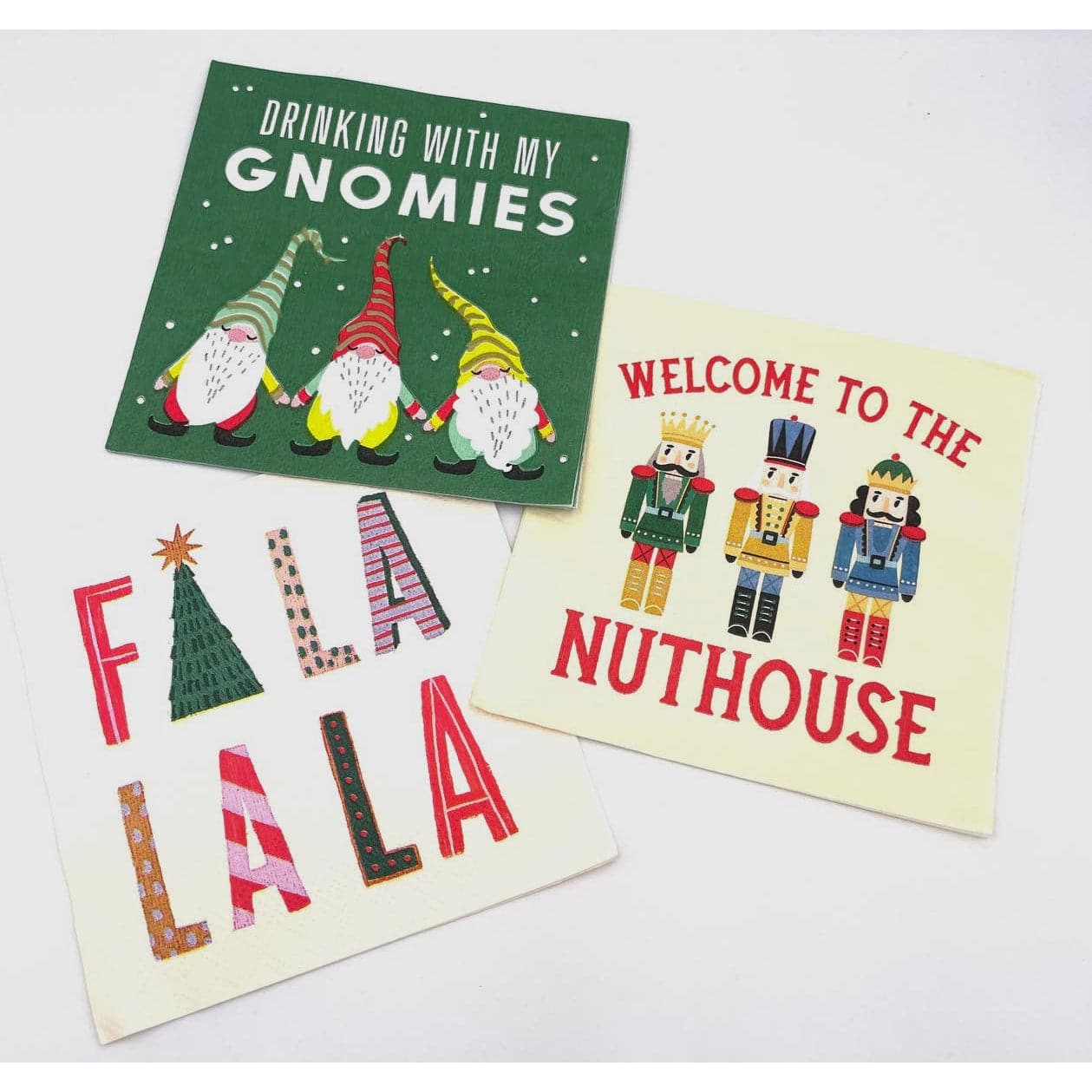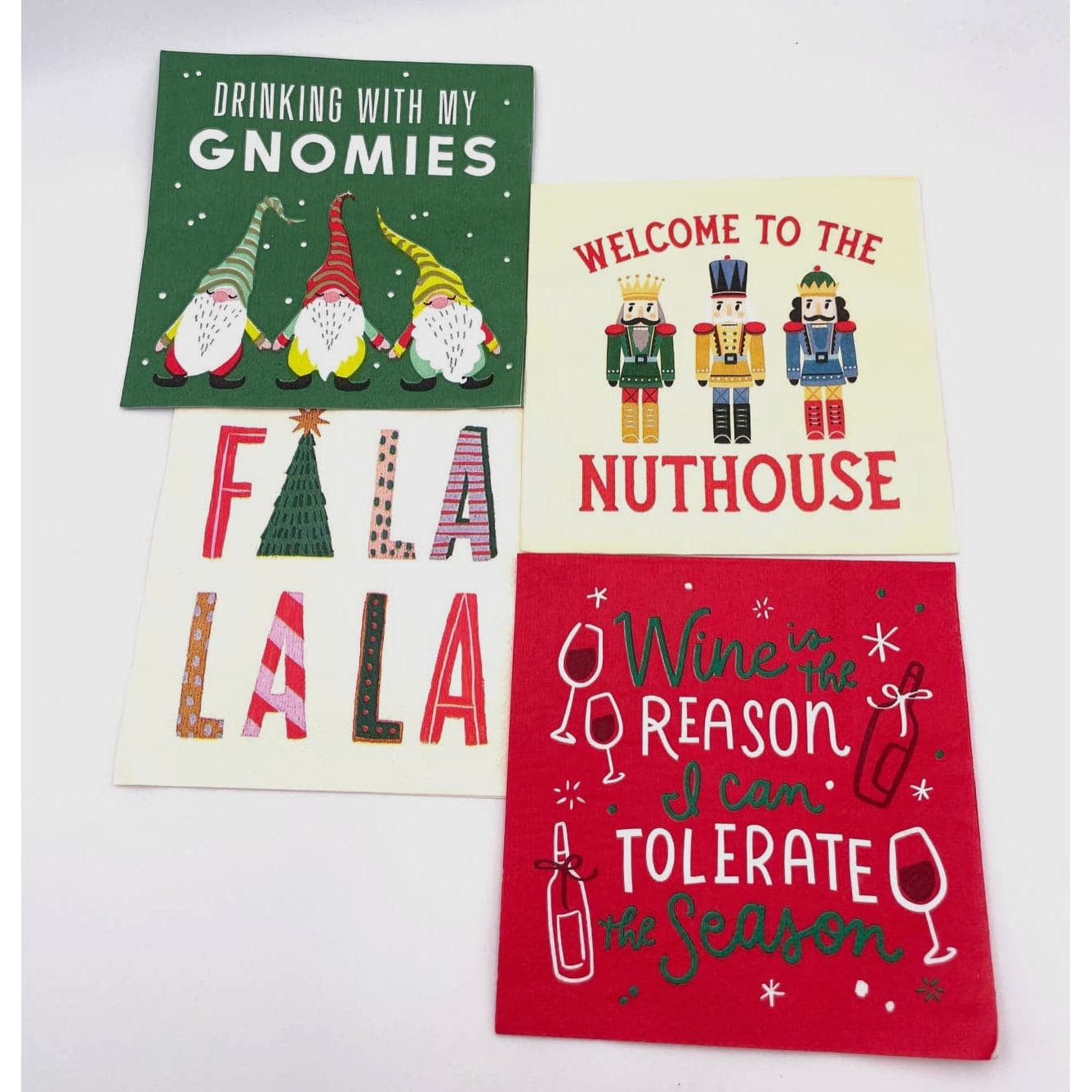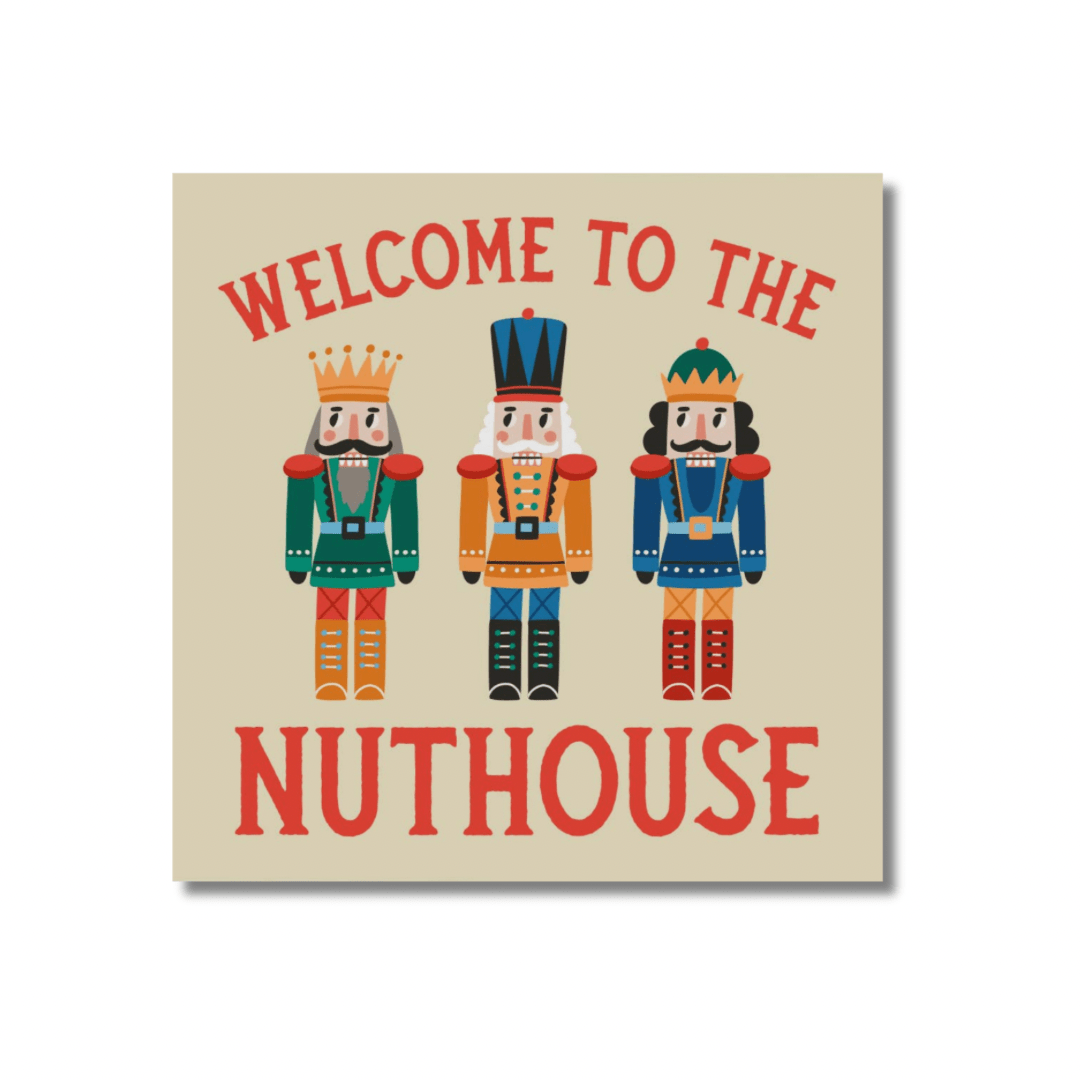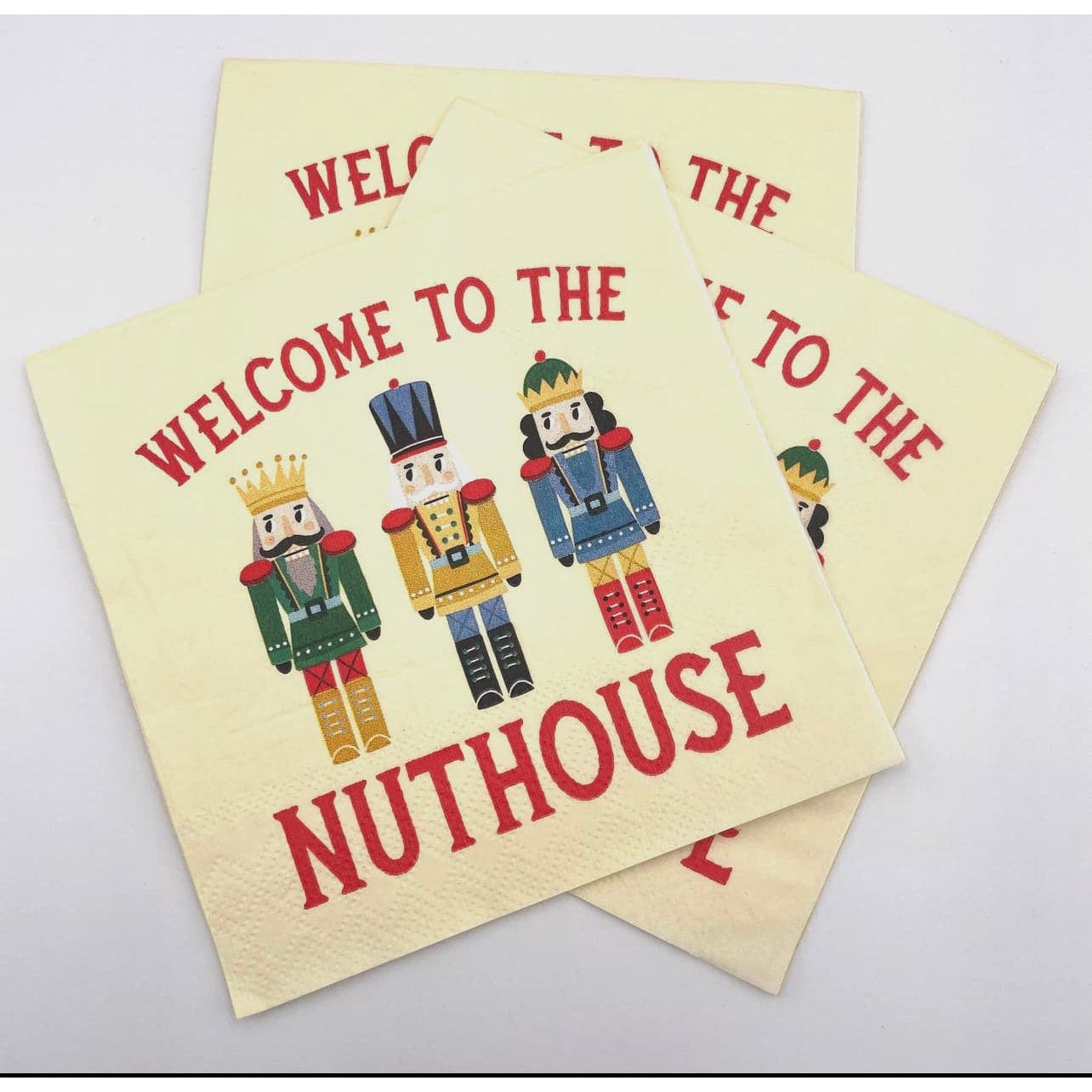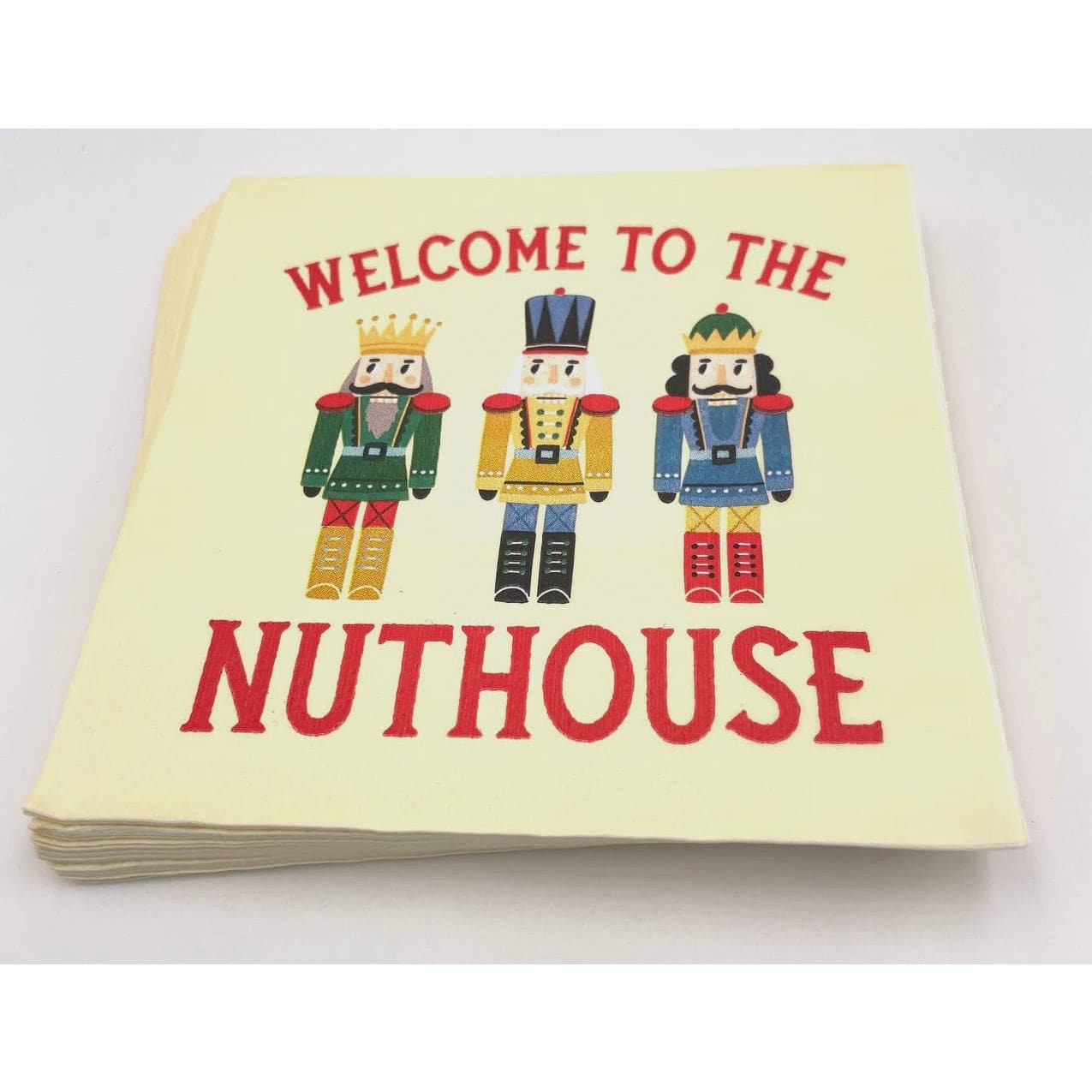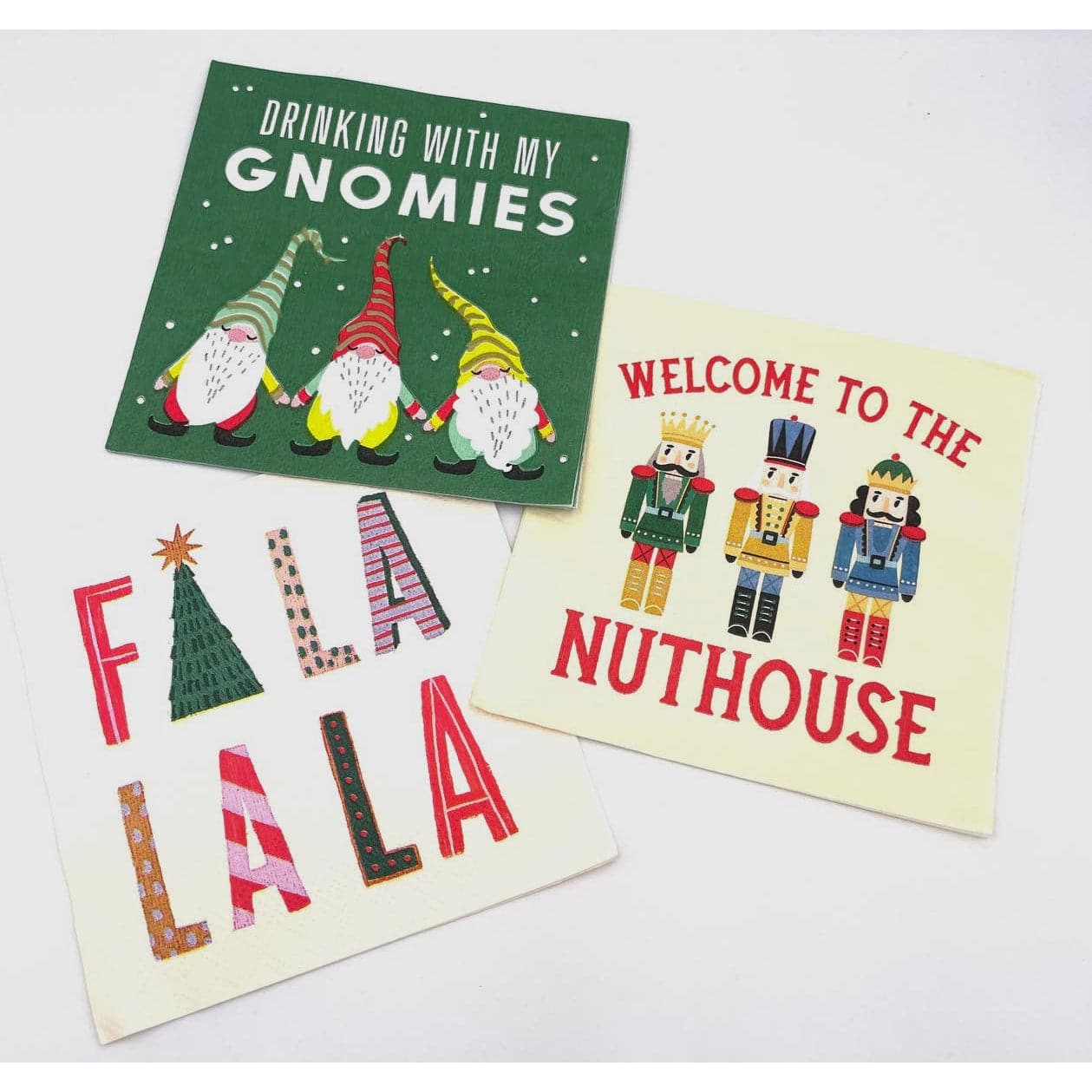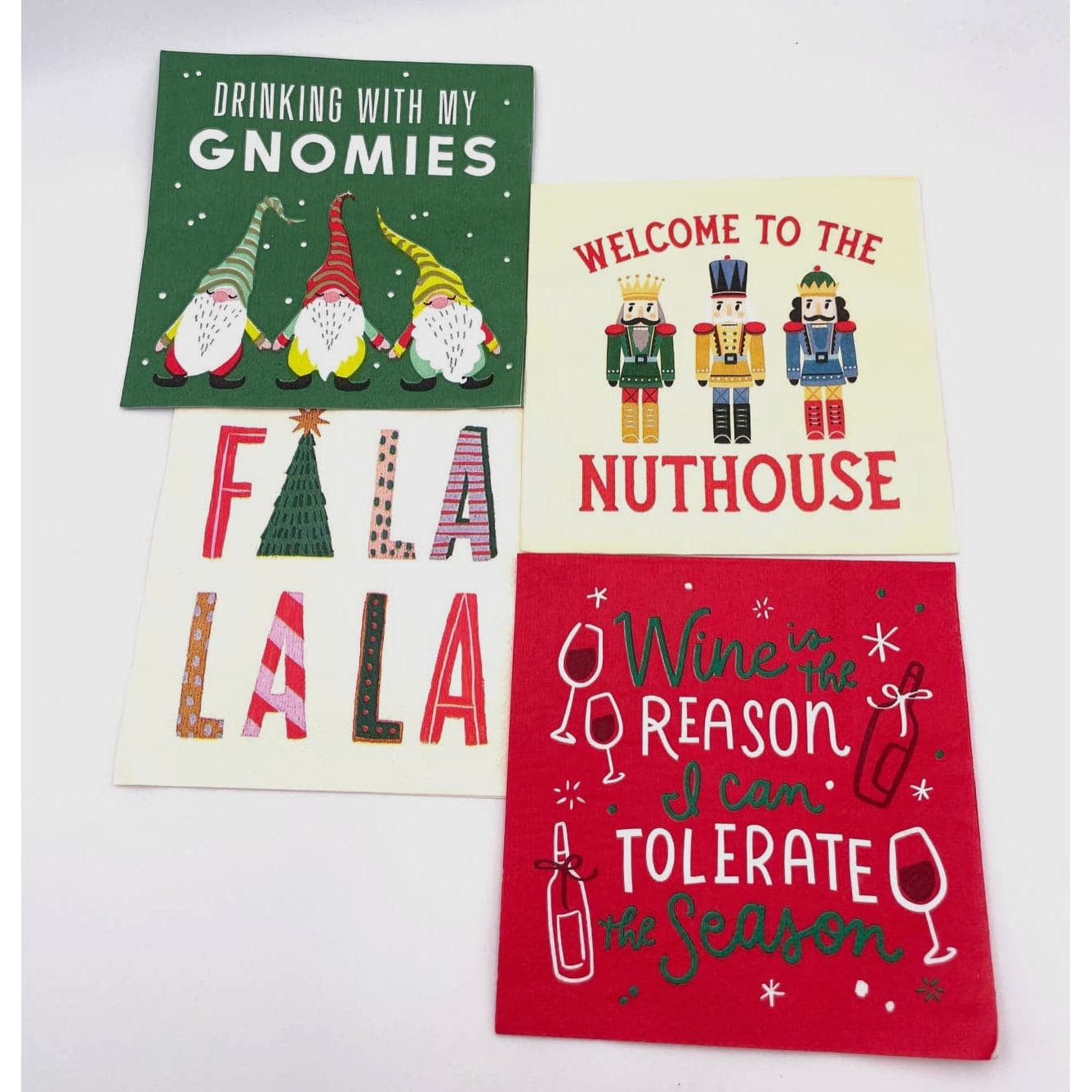 Welcome To the Nuthouse, Christmas Cocktail Napkins- Pack of 20
Welcome to the Nuthouse, where the festivities are wild, wacky, and wonderfully nutty! Introducing our Christmas Cocktail Napkins, designed to bring a hilarious touch to your holiday celebrations. With a charming nutcracker design and the witty saying "Welcome to the Nuthouse," these napkins are guaranteed to make your guests crack a smile.
These holiday themed beverage napkins are not only festive, but they also serve a practical purpose. Measuring 5" x 5" square, they are the perfect size for tabletop decoration and are ready to tackle any spills or stains that may arise during the merriment. Made from soft and absorbent paper, these napkins effortlessly soak up liquids, ensuring a stress-free clean-up.
Whether you're hosting a Christmas cocktail party, a family gathering, or a festive feast, these napkins will be your trusty companions. Their versatile design makes them suitable for any holiday occasion, from a cozy gathering by the fireplace to a lively New Year's Eve bash.
Not only are these napkins a hit at the party, but they also make fantastic hostess gifts. Imagine the laughter and joy that will fill the room as your loved ones unwrap a pack of Welcome to the Nuthouse napkins. These playful and practical gifts are sure to make you the jolliest gift-giver around.
So why not embrace the nuttiness of the holiday season and spice up your celebrations with our Christmas Cocktail Napkins? They are the perfect way to add a touch of whimsy to any occasion. Order your pack of 20 napkins today and let the laughter and fun begin!