Satisfy Your Sweet Tooth with These Cocktail Pairings for National Dessert Day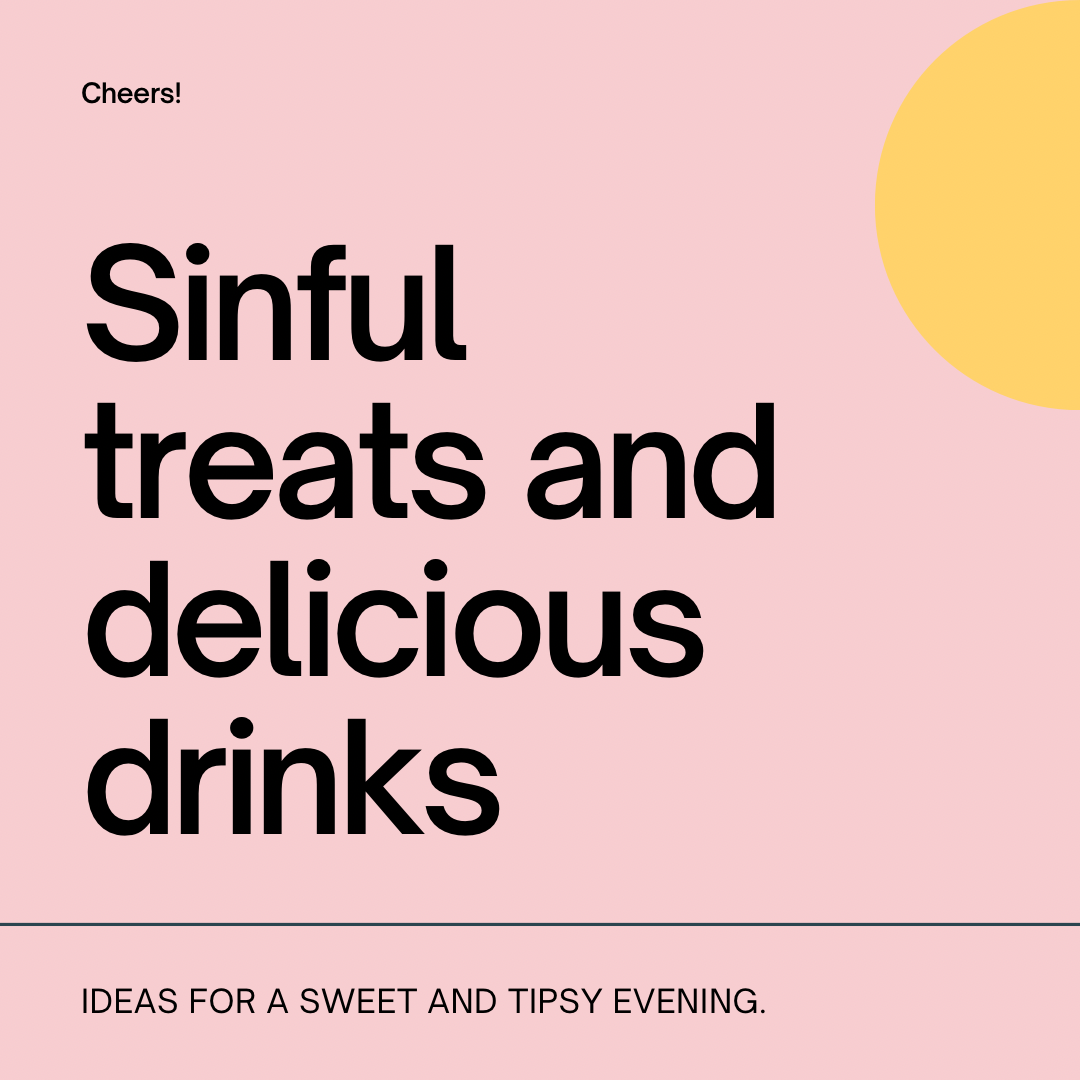 Satisfy Your Sweet Tooth with These Cocktail Pairings for National Dessert Day

National Dessert Day is just around the corner, so how about we celebrate with some delicious cocktails to pair with our favorite sweet treats? There's nothing quite like the perfect pairing of dessert and cocktail to add the perfect finishing touch to your meal. Whether you're a cocktail enthusiast or a dessert fanatic, we've got some perfect pairings that are sure to satisfy your sweet tooth. So, get ready to indulge in these decadent combinations!

Apple Pie & Bourbon Cocktail

There's nothing more comforting than a slice of warm apple pie, and this cocktail is the perfect accompaniment. Pair a slice with a Bourbon Cocktail. The rich, smoky flavor of the whiskey pairs perfectly with the warmth of the cinnamon and nutmeg.

Chocolate Cake & Espresso Martini

Chocolate cake is a classic dessert, and there's nothing quite like an Espresso Martini to complement its rich chocolatey flavor. Espresso Martini, with its strong coffee kick, is the perfect partner in crime to chocolate and is sure to elevate your dessert game to new heights.

Berry Tart & Prosecco

Prosecco is one of the most versatile wines you can find, and it's perfect to pair with a tangy berry tart. The bubbles and lightness of the wine pair wonderfully with the tart's fruity acidity. This combination makes for a fantastic light and refreshing after-dinner treat.

Cheesecake & Pineapple Daiquiri

This tropical Pineapple Daiquiri is the perfect match for the creamy richness of a classic cheesecake. The sweet and sour flavors of the pineapple complement the tanginess of the cheesecake, creating a symphony of flavors.

Ice Cream & Irish Coffee

Irish Coffee is a rich, creamy cocktail that is spiked with whiskey and topped with a dollop of whipped cream. Pair it with a scoop of your favorite ice cream, and you have a match made in heaven. Irish Coffee's warm and robust flavors complement the creamy ice cream, creating a perfect dessert-like balance between the two.


Whether you're celebrating National Dessert Day, or just simply satisfying your sweet tooth craving, these cocktail pairings are sure to delight your taste buds. These cocktails complement the flavors of each dessert, creating a perfect harmony of flavors. So, choose your favorite pairing and indulge in all the sweetness life has to offer. Happy sipping and happy desserting!