The Perfect Paring: How to Pair the Right Olive with the Right Cocktail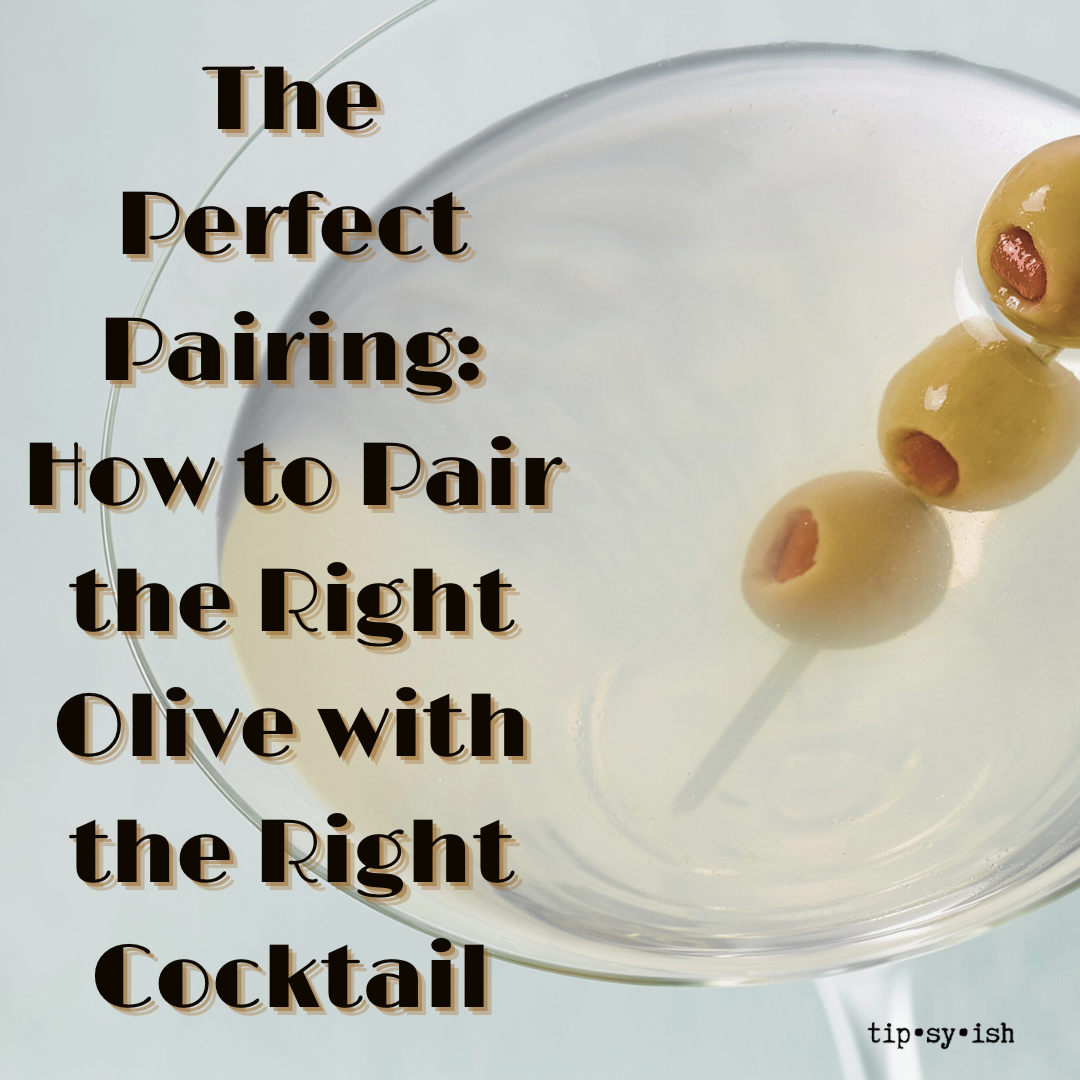 Are you still searching for the perfect garnish for your cocktails? Olives are a classic and timeless addition to any drink menu, but there are so many varieties to choose from! Whether you prefer a classic martini or a tangy bloody mary, we've got the ultimate guide to help you pair the right olive with the right cocktail. Keep reading for everything you need to know to elevate your home bartending game.


First up, let's talk about classic cocktails like martinis and negronis. When it comes to these strong, spirit-forward drinks, you want an olive that is equally bold and flavorful. We recommend using large green olives stuffed with savory blue cheese or pimento. These olives add a touch of saltiness to your cocktail that perfectly complements the robust flavor of the alcohol.

Next, let's move on to lighter cocktails like gin and tonics or spritzes. For these refreshing drinks, you'll want an olive that is more understated and less overpowering. Try using small green or black olives stuffed with a sliver of lemon or garlic. These olives add a subtle burst of flavor to your cocktail without stealing the show.

If you're a fan of bloody marys, you know that the garnish is almost as important as the drink itself. And while a classic celery stick is always a good option, we love using olives to add a briny pop to this spicy brunch cocktail. For your next batch of bloody marys, try skewering a mix of green and black olives along with a few bites of spicy pepperoni.

Moving on to margaritas and other tequila-based drinks, you'll want an olive that can stand up to the bold flavor of this liquor. We recommend using jumbo black olives stuffed with a spicy jalapeno or a tangy citrus flavor. The spiciness of the jalapeno or the tartness of the citrus perfectly balances the sweetness of the margarita mix.

Last but not least, we have the classic martini's sweet cousin, the cosmopolitan. The fruity and slightly sweet nature of this cocktail pairs perfectly with olives stuffed with a touch of sweetness. Try using small green olives stuffed with a tangy blueberry or a sweet, juicy peach.


Olives may seem like a small detail in your cocktail, but the right pairing can truly elevate the flavor and bring your drink to the next level. Next time you're mixing up a drink, remember to consider the flavor profile of your cocktail and choose an olive that will complement it perfectly. Happy sipping!