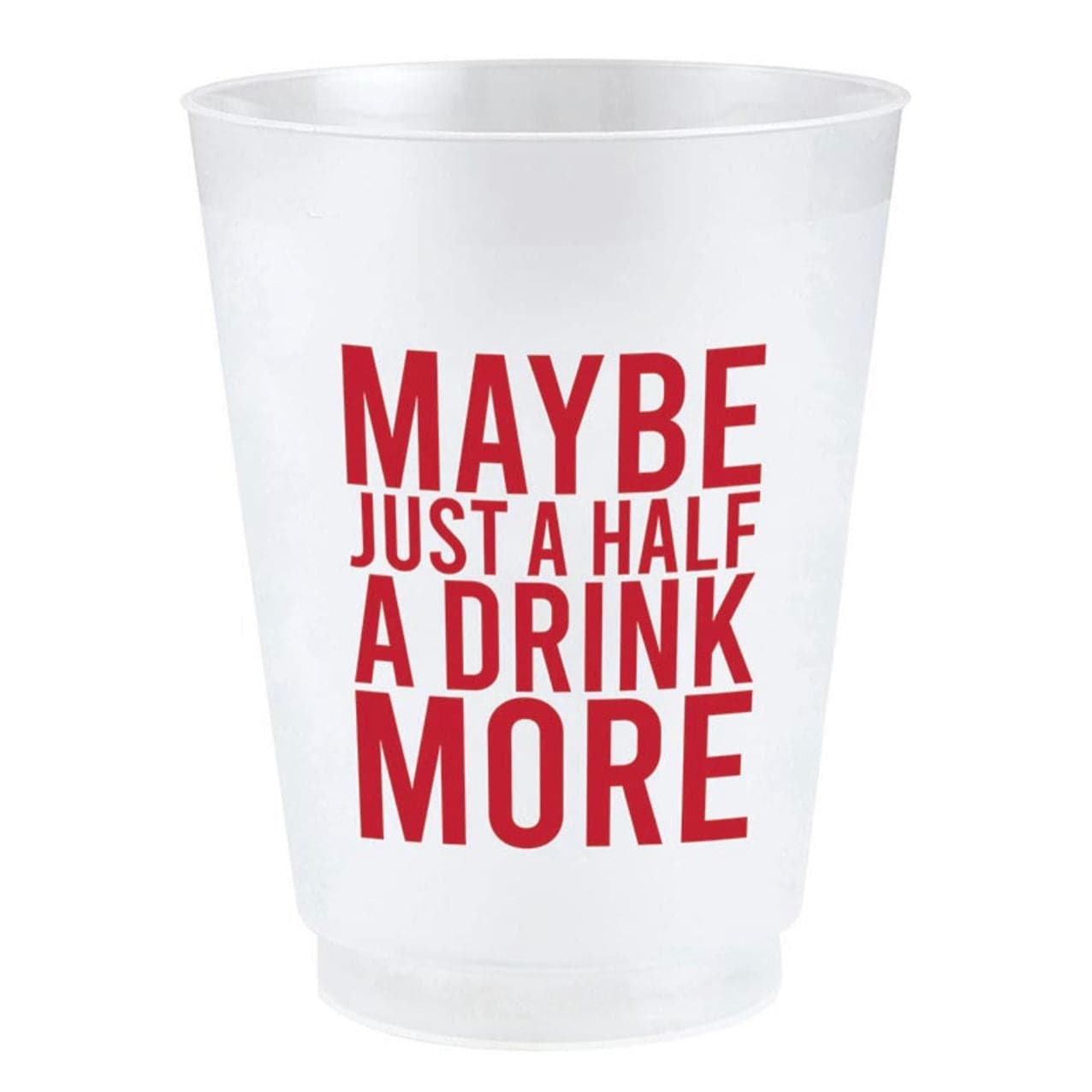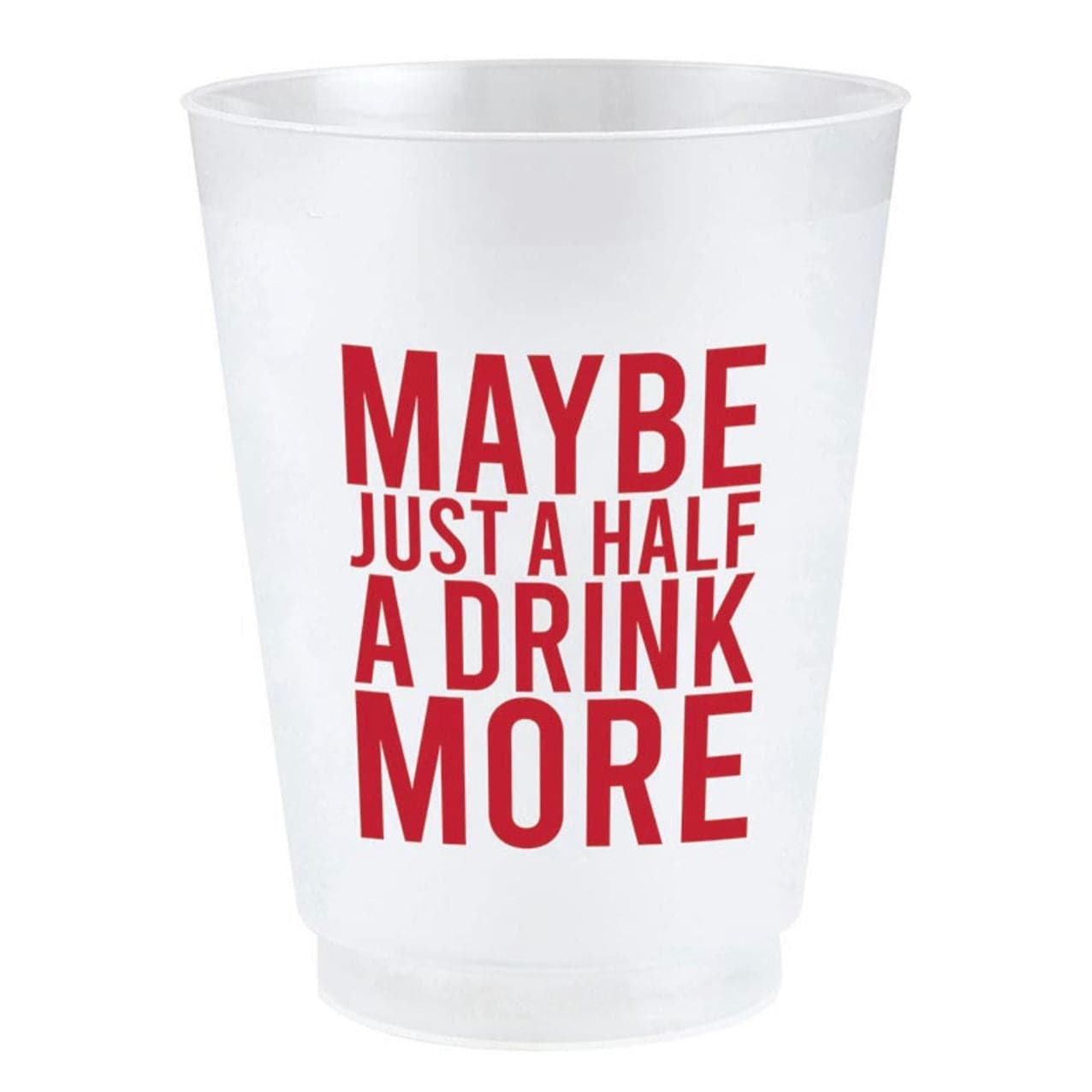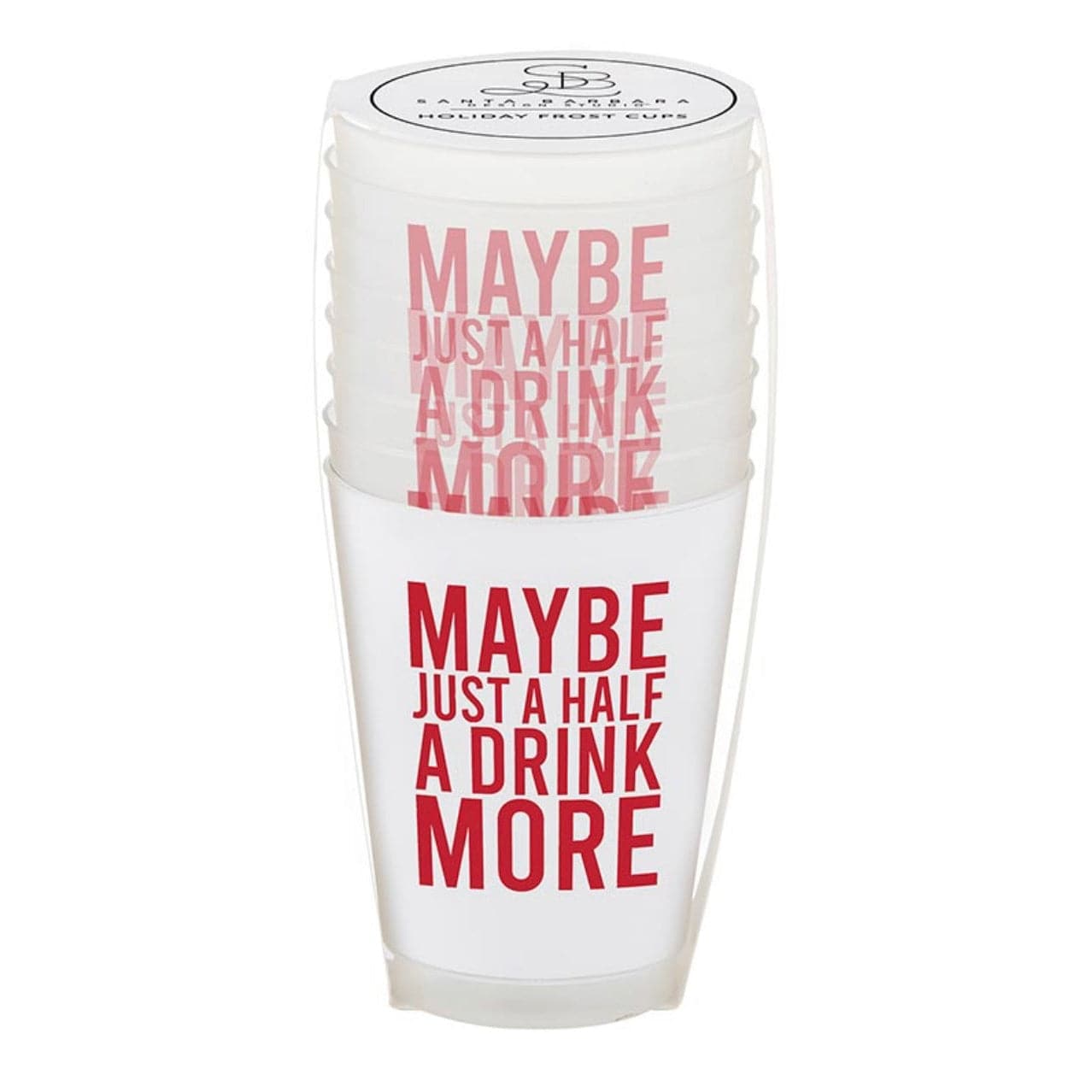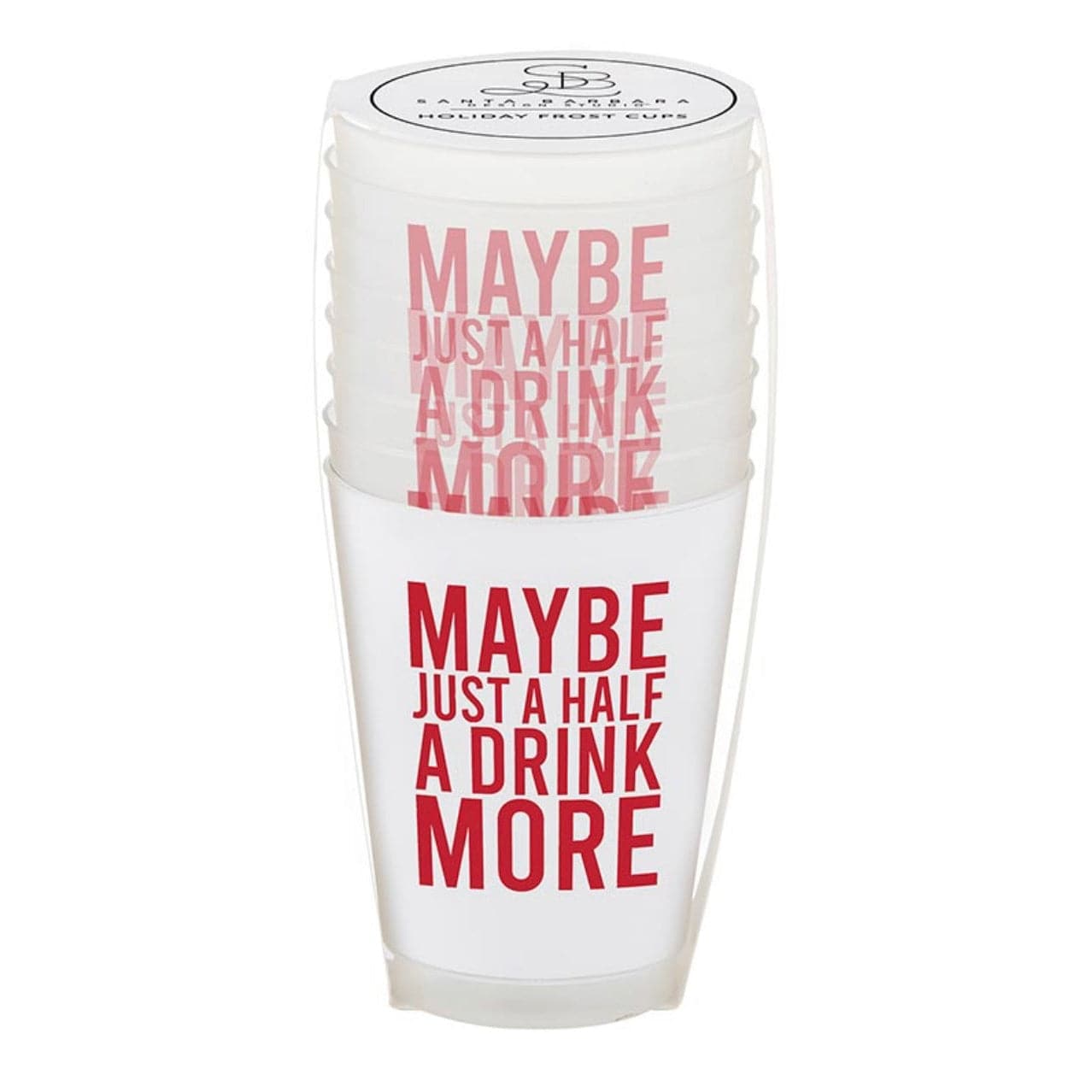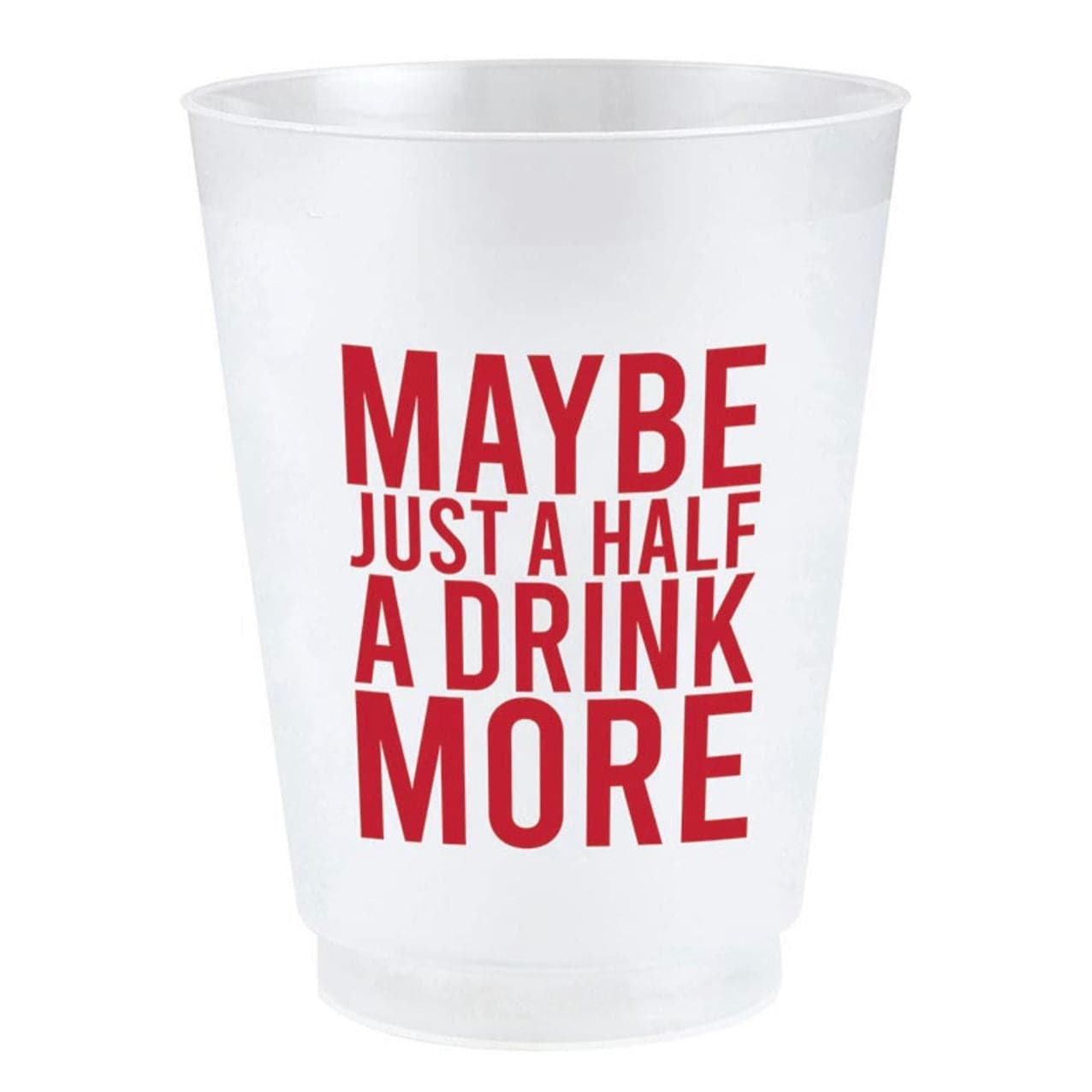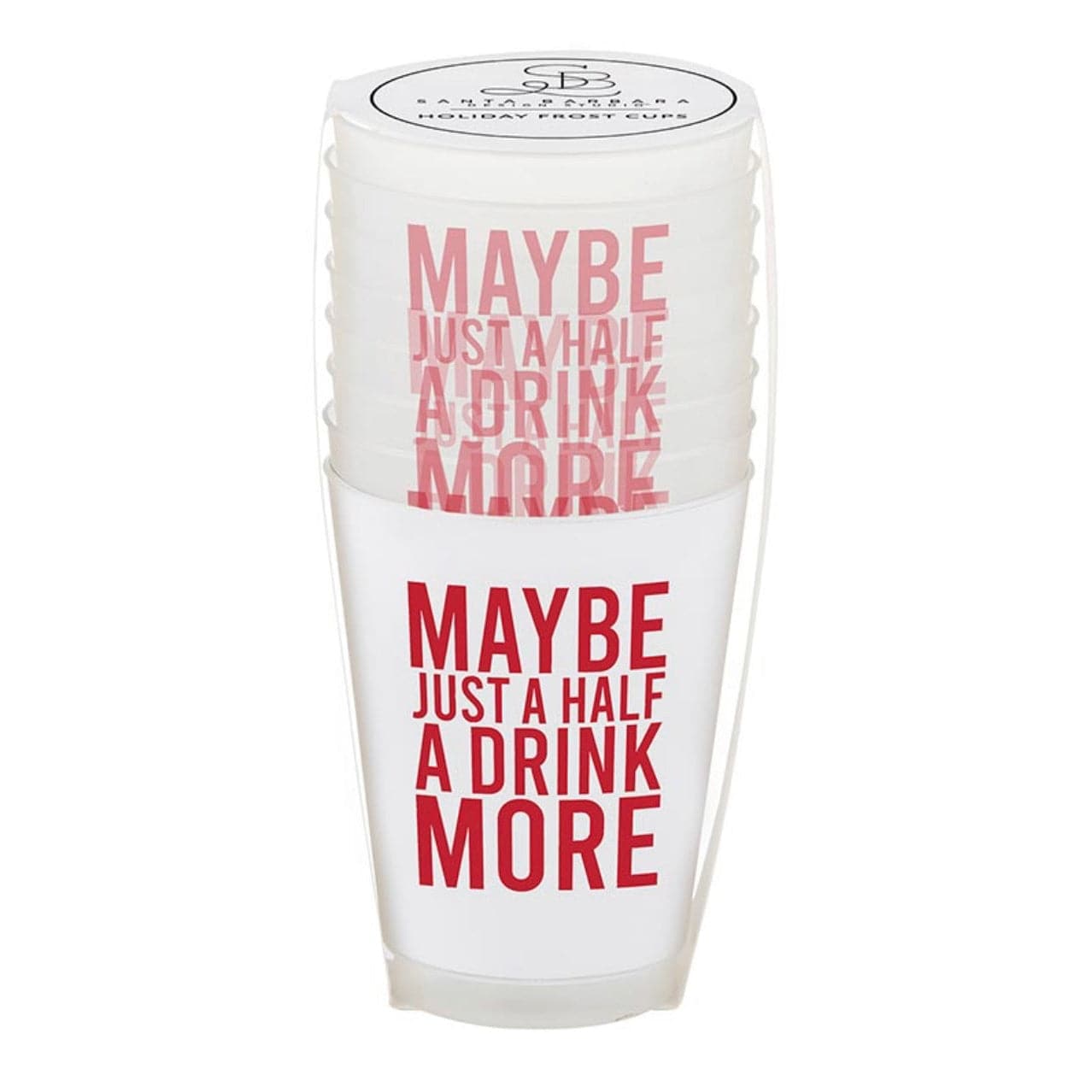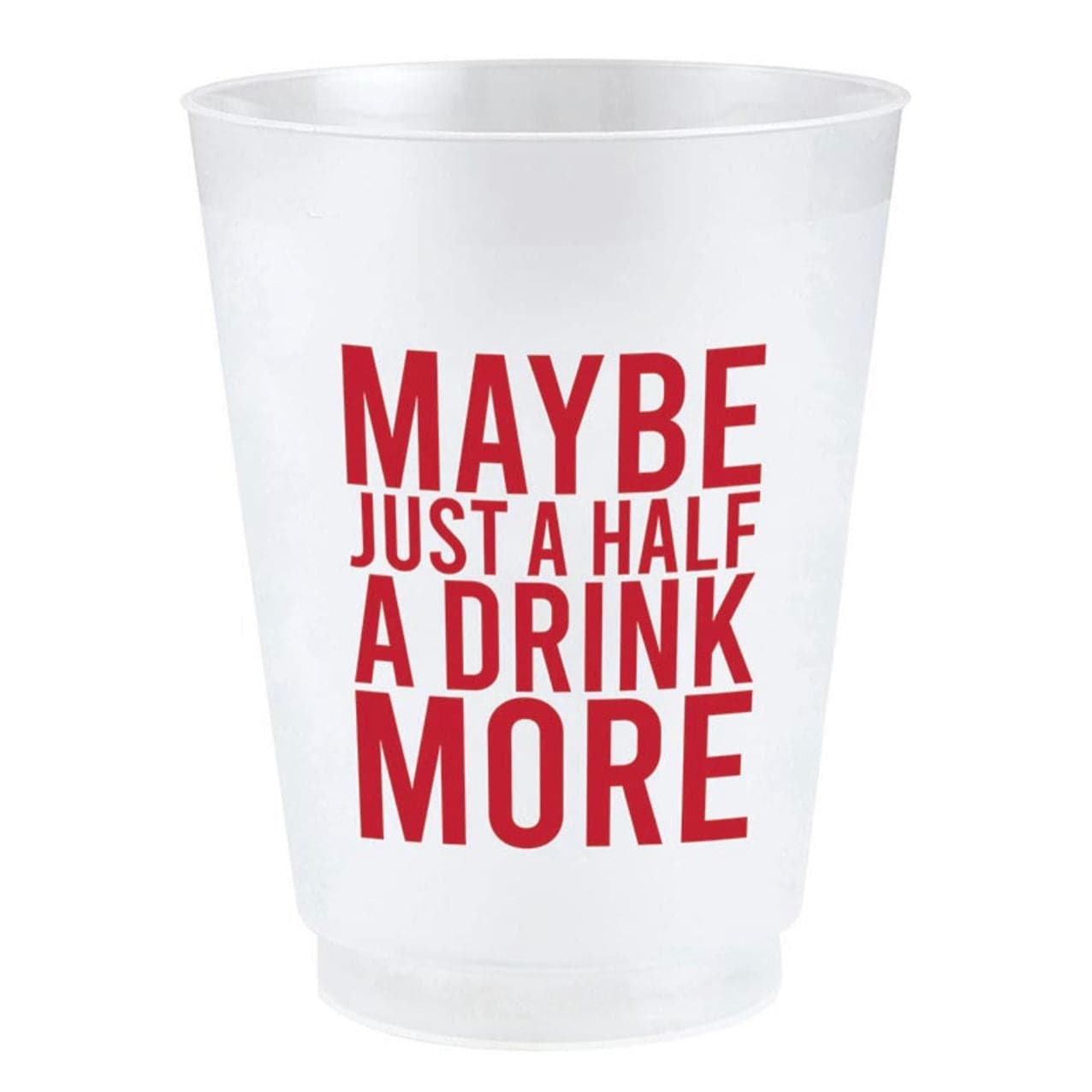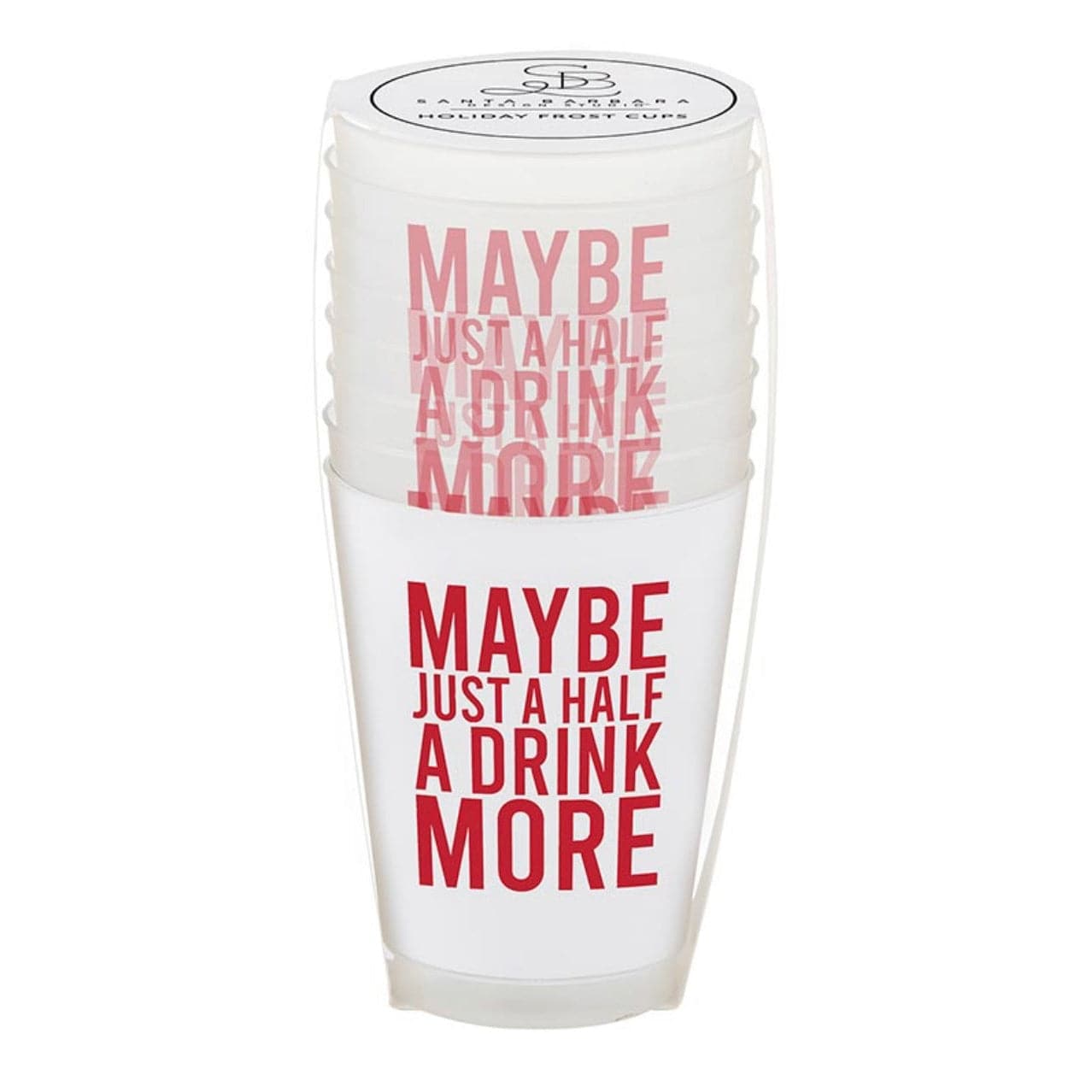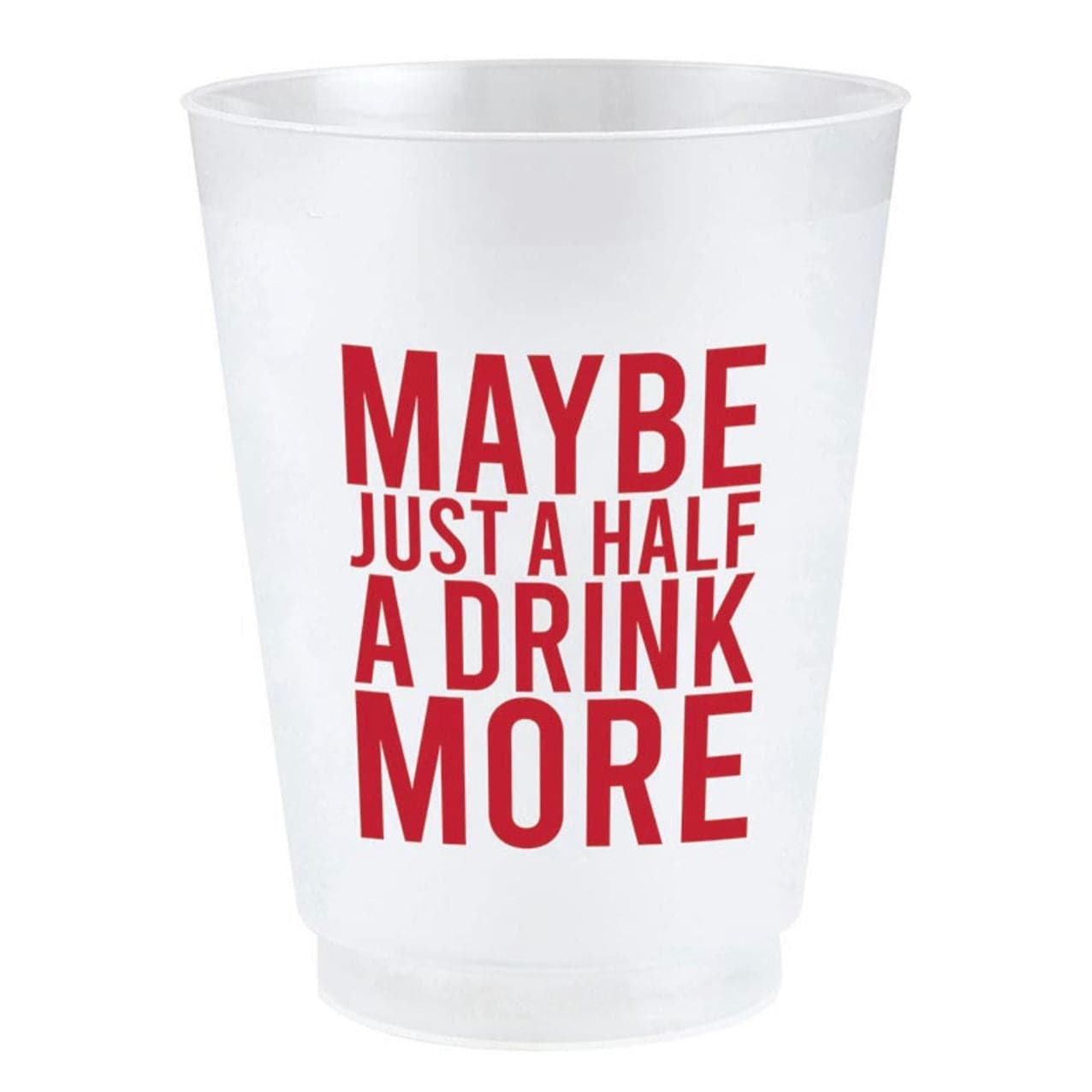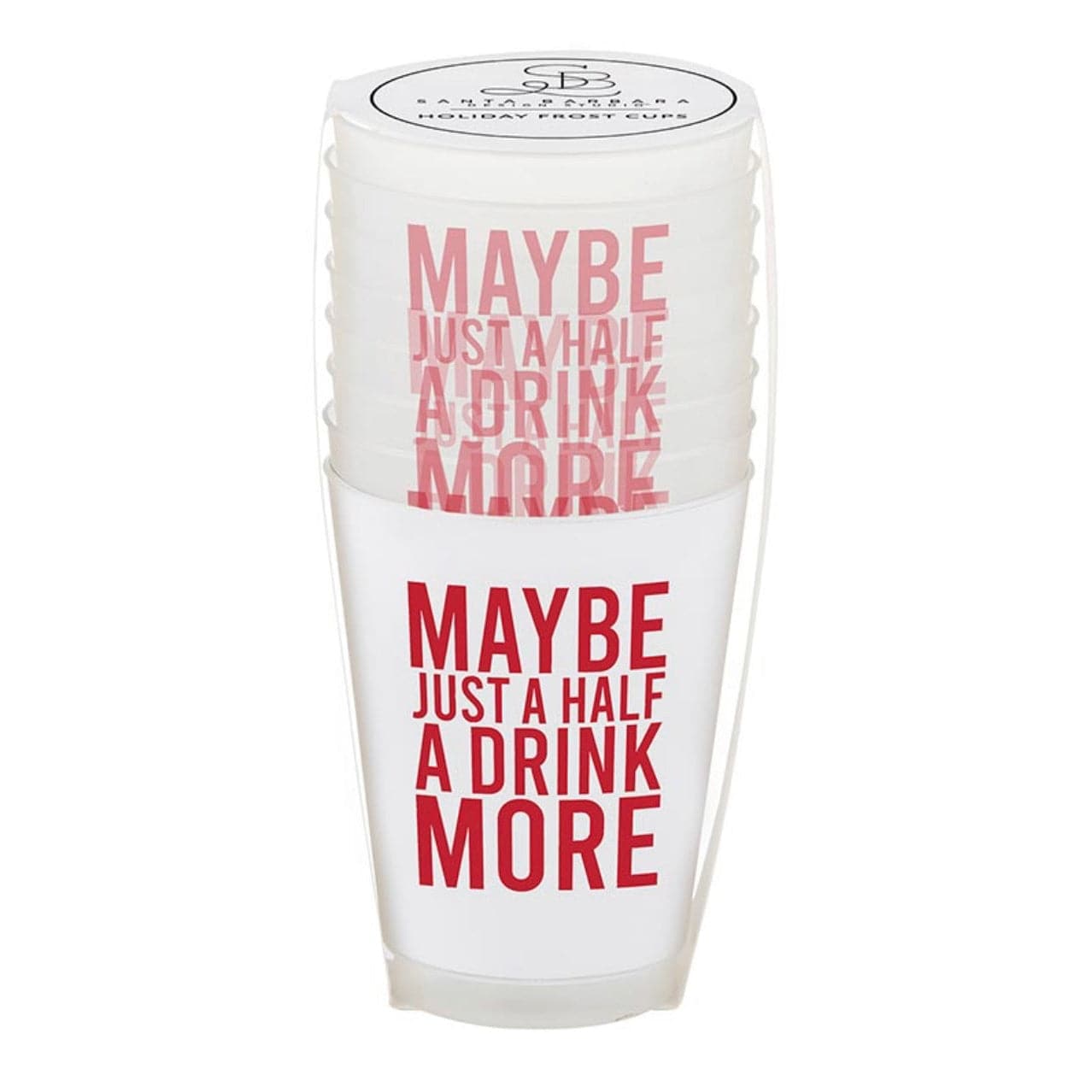 Maybe Just A Half A Drink More, Frost Cup - Set of 8
Are you tired of the same old boring cups at your Holiday parties? Do you want to add some extra cheer and sparkle to your festivities? Look no further, because we have the perfect solution for you! Introducing Frost Cup Holiday - Maybe Just A Half A Drink More - set of 8, the ideal reusable cup for all your Holiday events.

These frost cups are not your ordinary cups. They are made from high-quality BPA-free plastic, ensuring that your drinks are safe and free from any harmful substances. The frosted clear plastic adds a touch of sophistication and elegance to any gathering, while the fun Holiday design is guaranteed to put a smile on everyone's face.

Imagine the excitement as your guests take hold of these stunning cups. The magical patterns and vibrant colors will instantly transport them into the Holiday spirit. Whether you're hosting an intimate family get-together or a lively office party, these cups are the perfect party starter. With 8 cups per pack, you'll have more than enough to go around, ensuring that nobody feels left out.

But it's not just about the aesthetics. We believe in providing you with a product that is not only visually appealing but also practical and durable. Each cup is designed with a height of 4.5", making it the perfect size to hold your favorite beverages. So whether you're sipping on a hot chocolate by the fireplace or enjoying a refreshing cocktail, these cups will comfortably accommodate your drink of choice.

We understand that convenience is key when hosting a Holiday event, which is why we have made these cups reusable. No need to worry about constantly restocking on disposable cups. Simply hand wash these cups after each use, and they'll be ready for your next festive gathering. Not only will this save you money in the long run, but it's also an environmentally friendly choice.

So if you're ready to take your Holiday parties to the next level, don't miss out on the Frost Cup Holiday - Maybe Just A Half A Drink More - set of 8. Order now and bring the joy and laughter of the Holiday season into every sip. Cheers to unforgettable memories and wonderful celebrations!