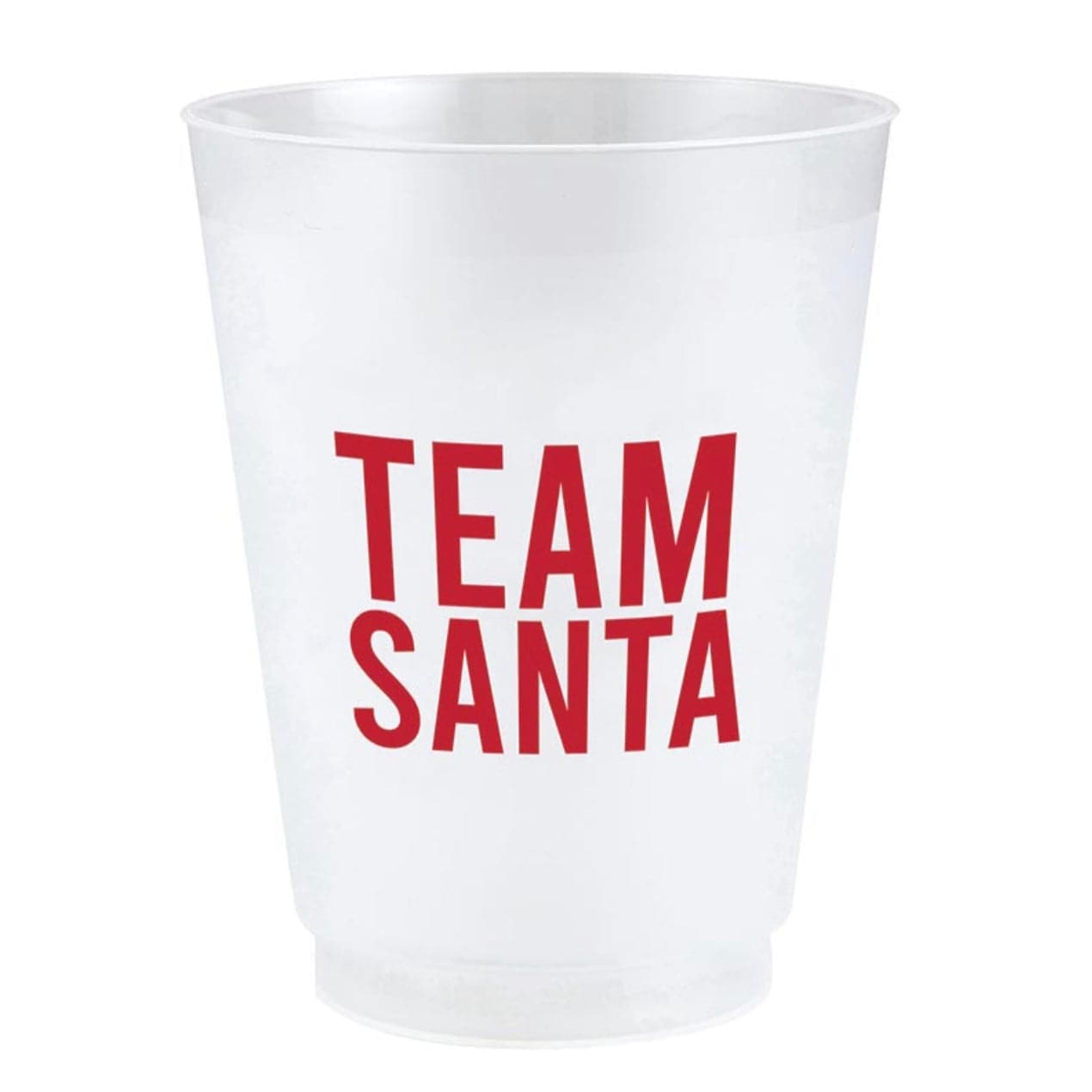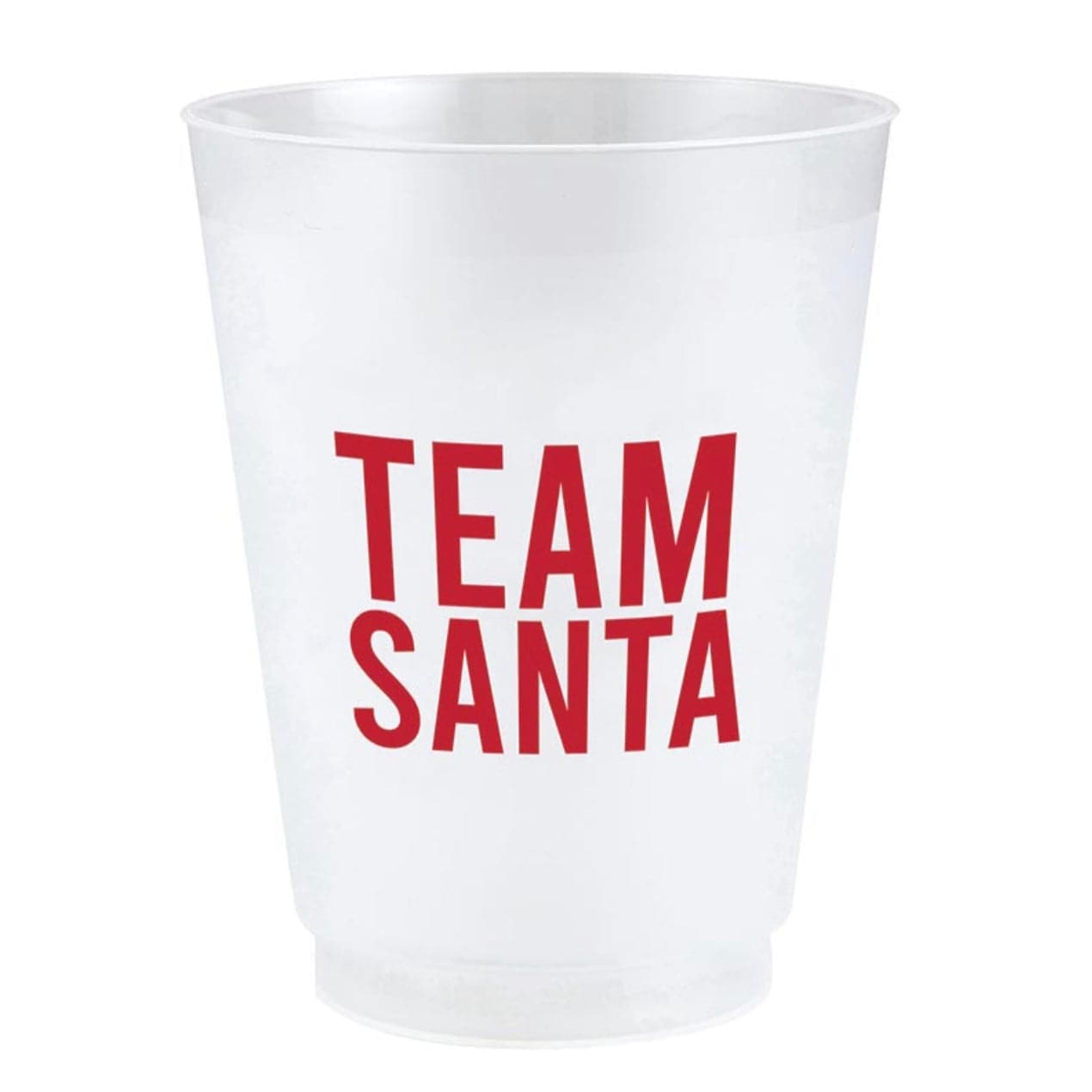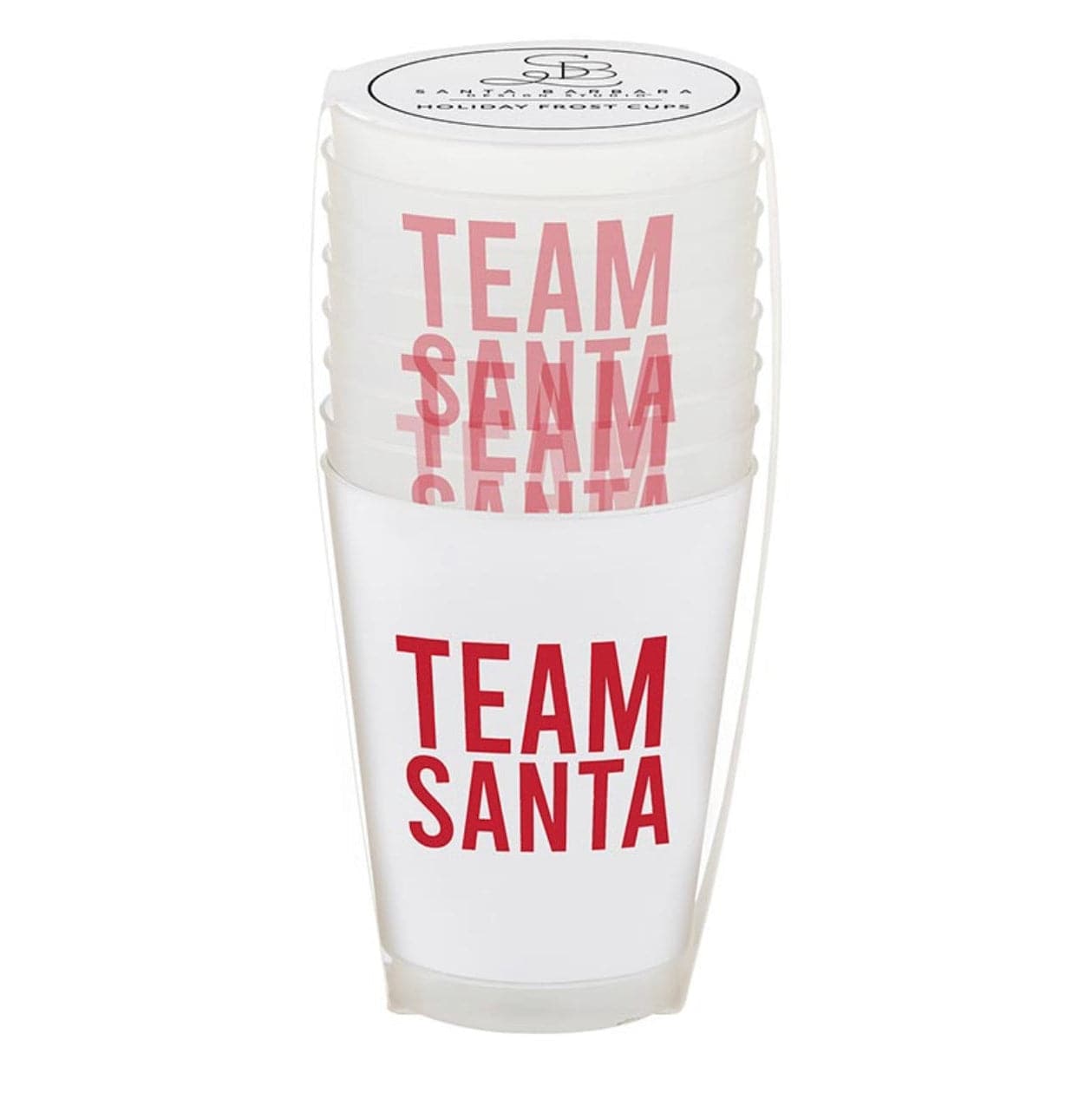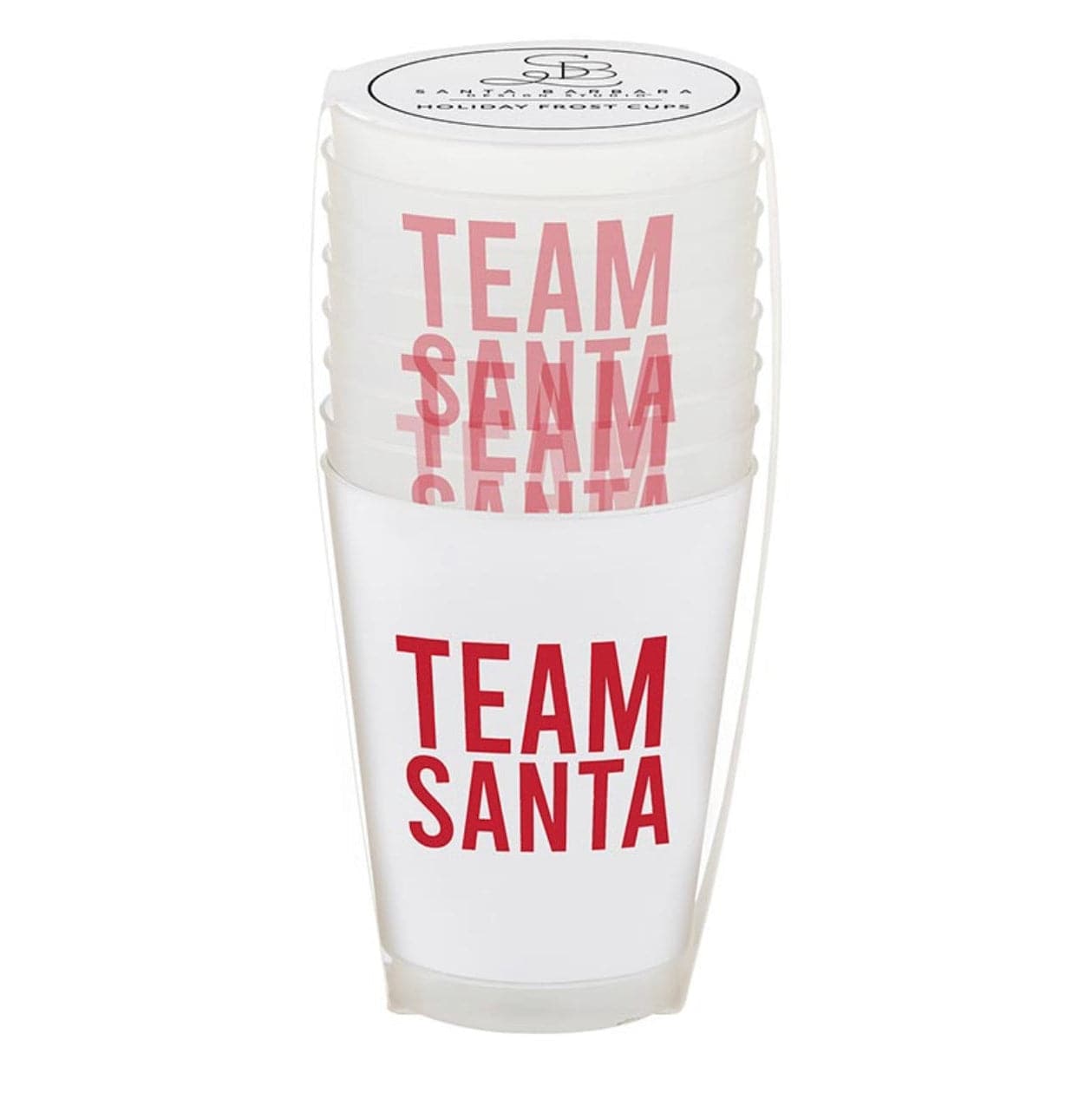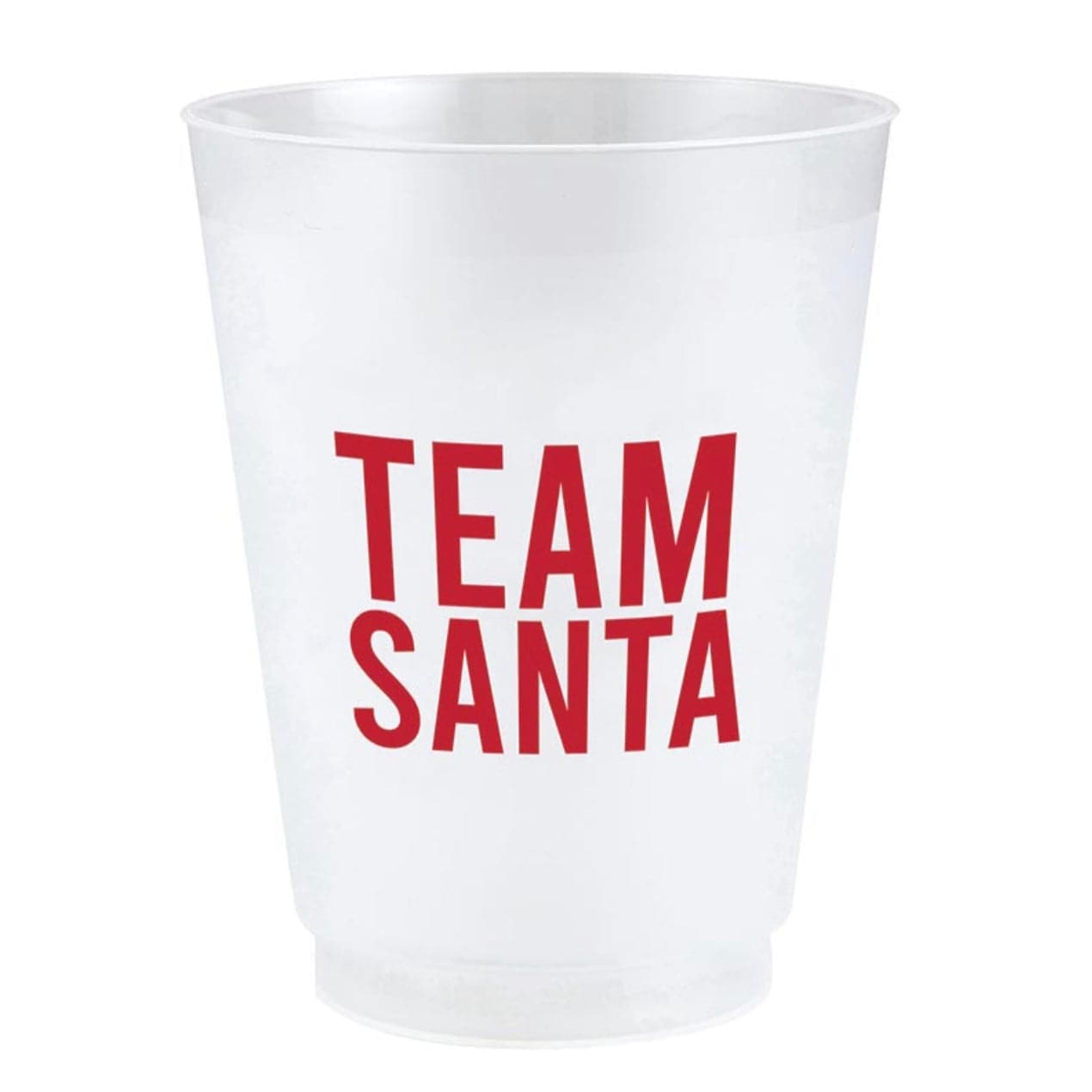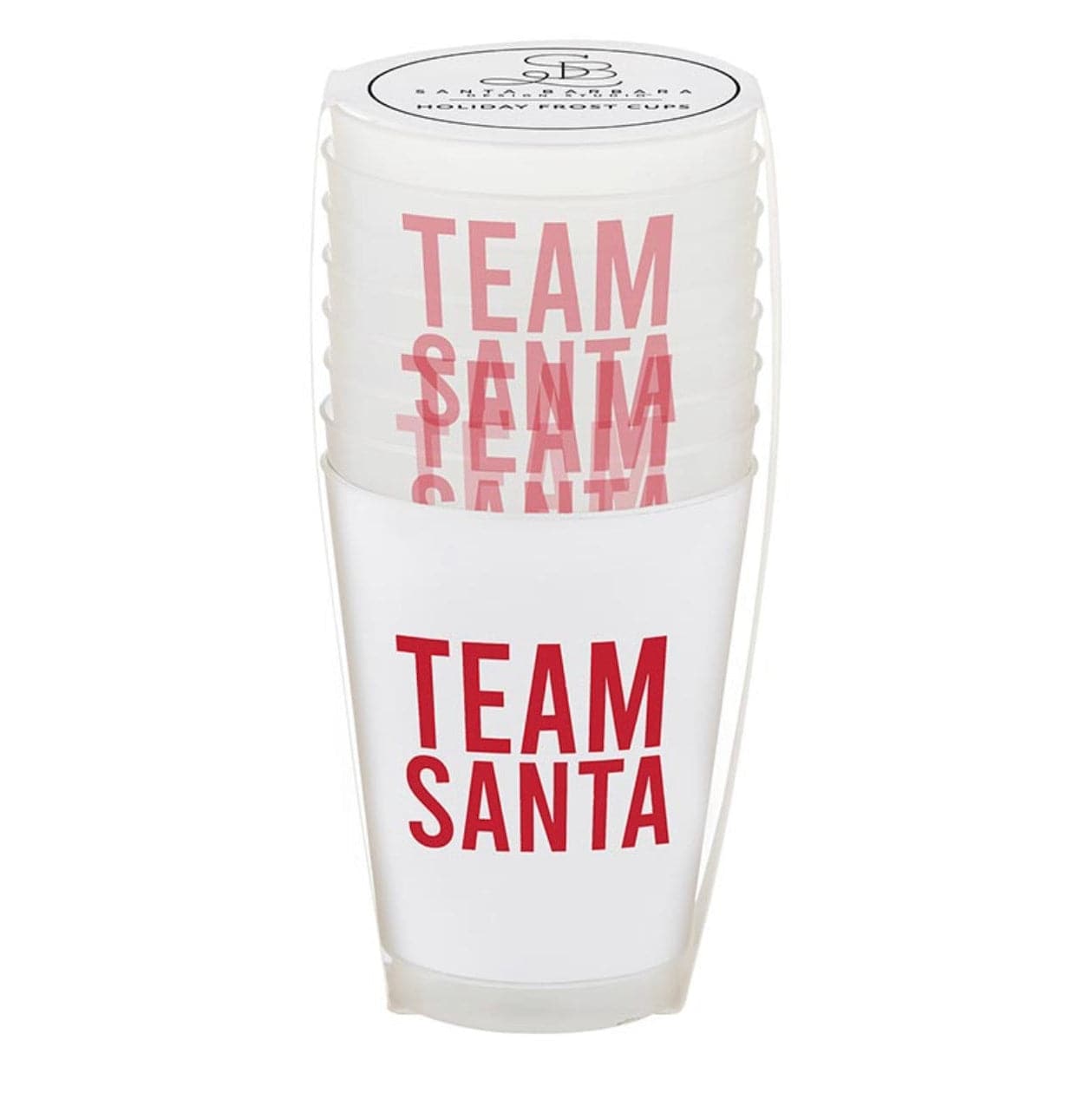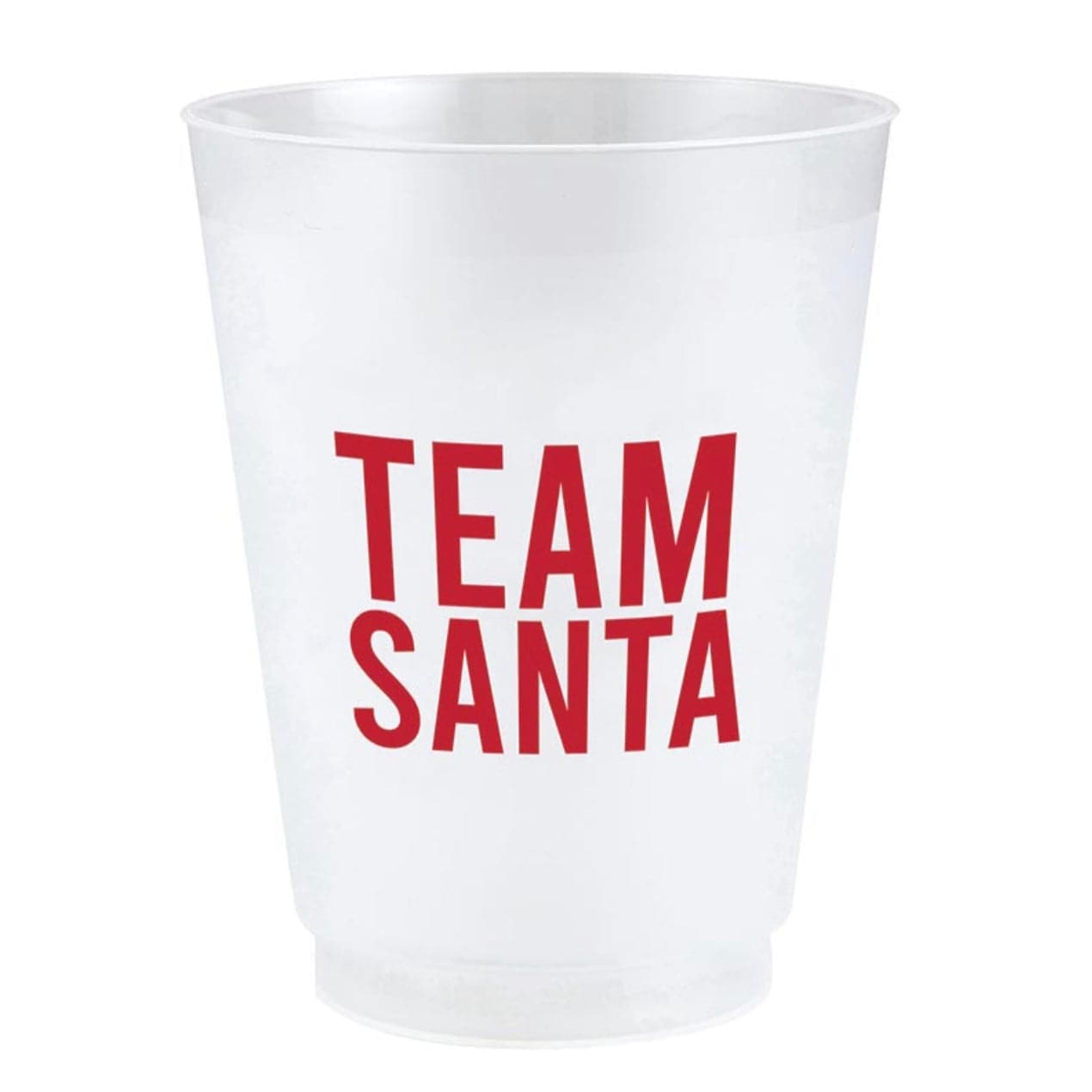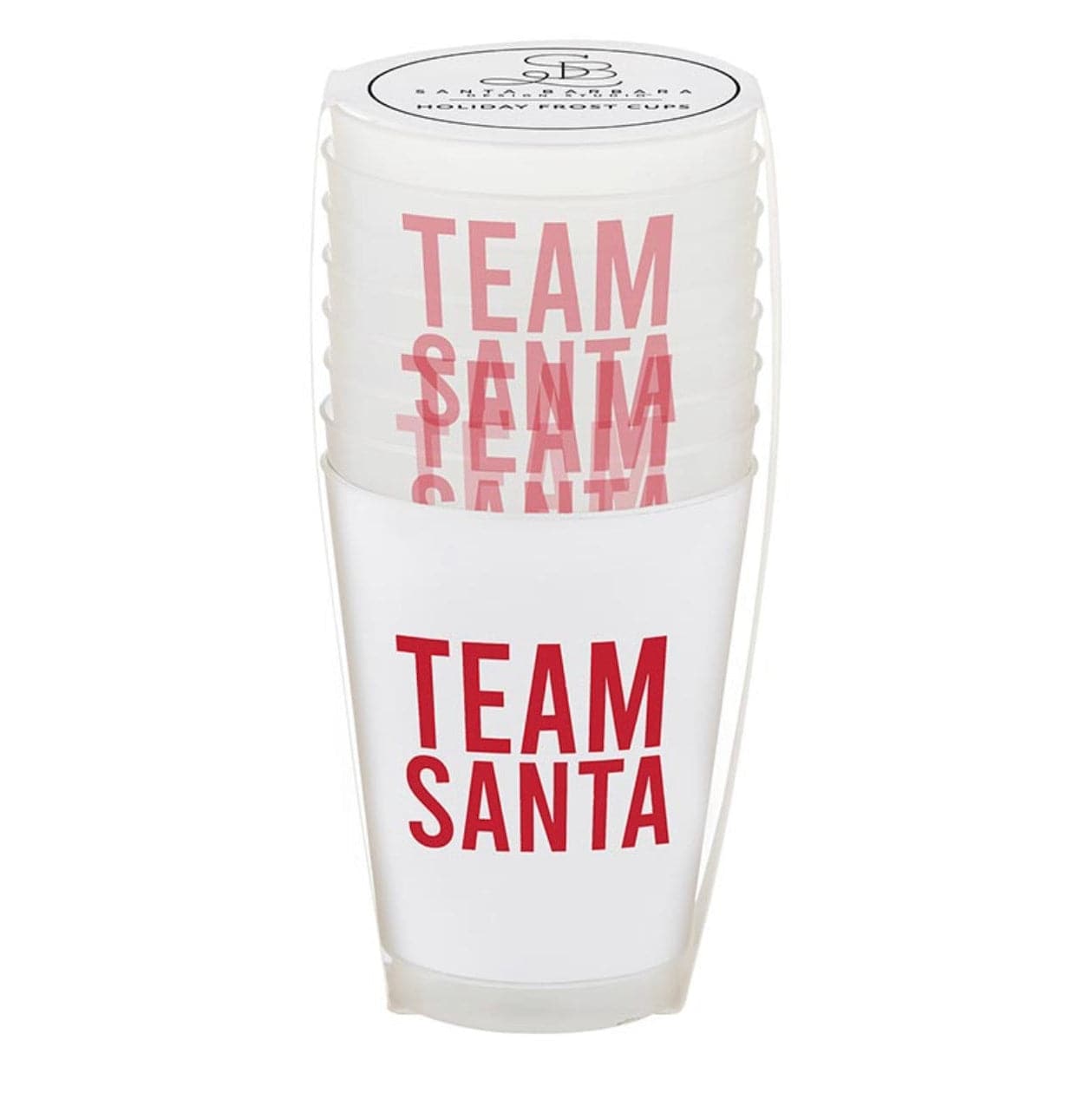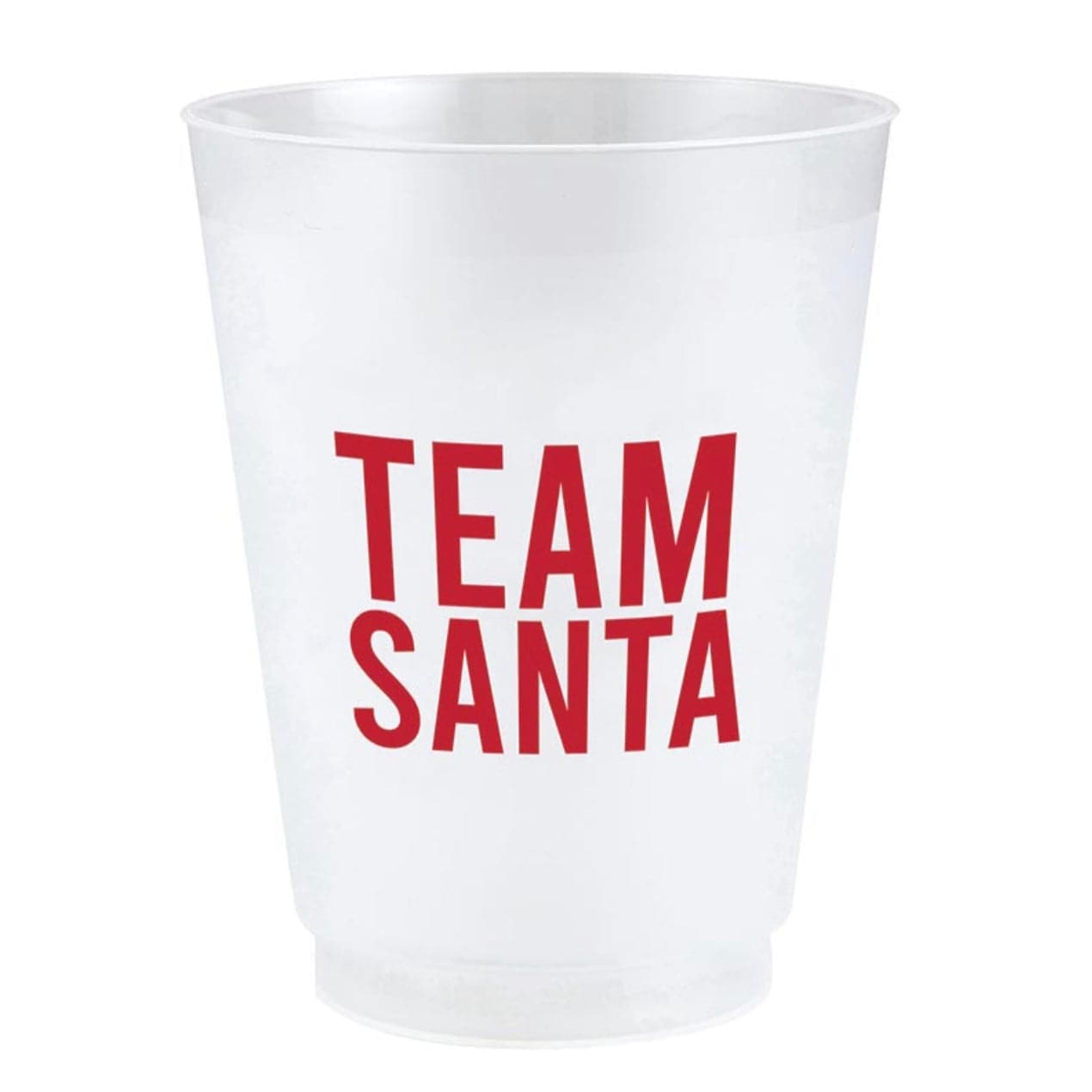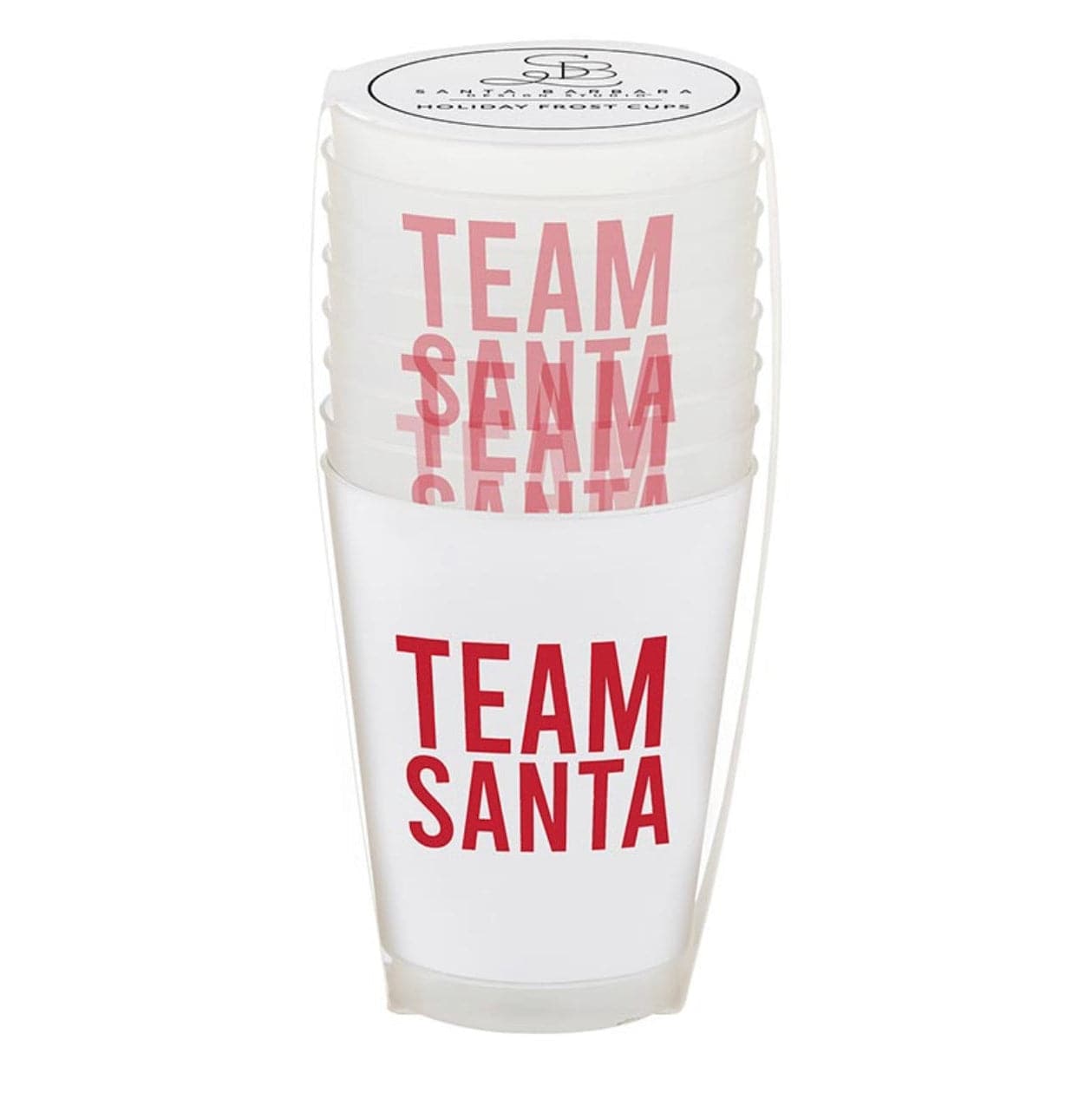 Team Santa, Frost Cups - Set of 8
Are you looking to take your Holiday celebration up a notch? Look no further than the Frost Cups-Team Santa set of 8! These frosted clear cups feature festive script and are guaranteed to bring a touch of Holiday cheer to your party.

Made from BPA-free plastic, these 4.5" tall cups are perfect for your special occasion drinks. And not only that, but the Frost Cups-Team Santa set provides enough cups for all of your guests! Whether you desire hot chocolate, eggnog, or mulled cider, these cheerful cups will make sure everyone is ready to drink and celebrate.

For best results, these cups should only be hand-washed and stored with care. But don't let that deter you - you'll be using them over and over again all season long. Let's bring on the festivities and raise a Frost Cup-Team Santa toast to the Holiday season!