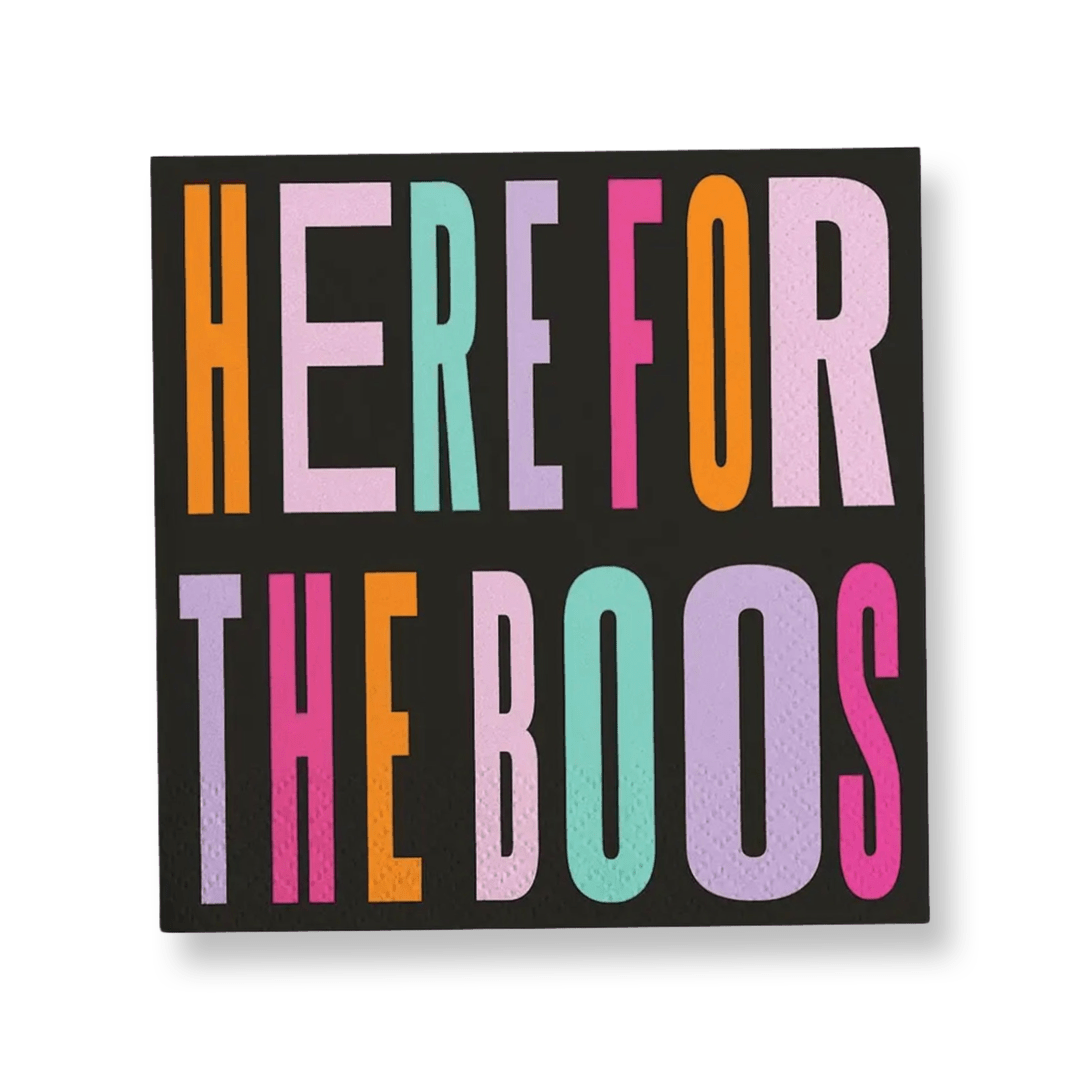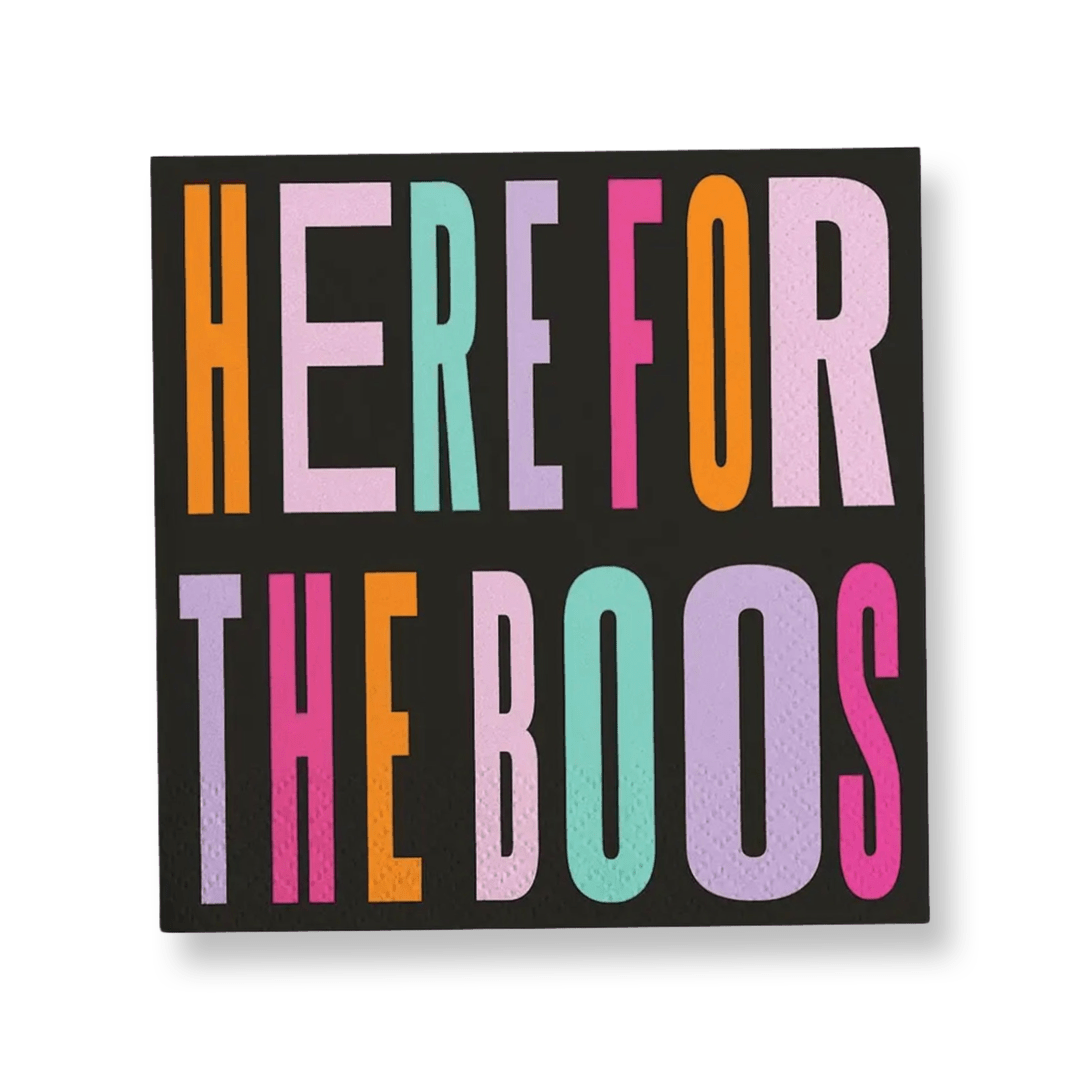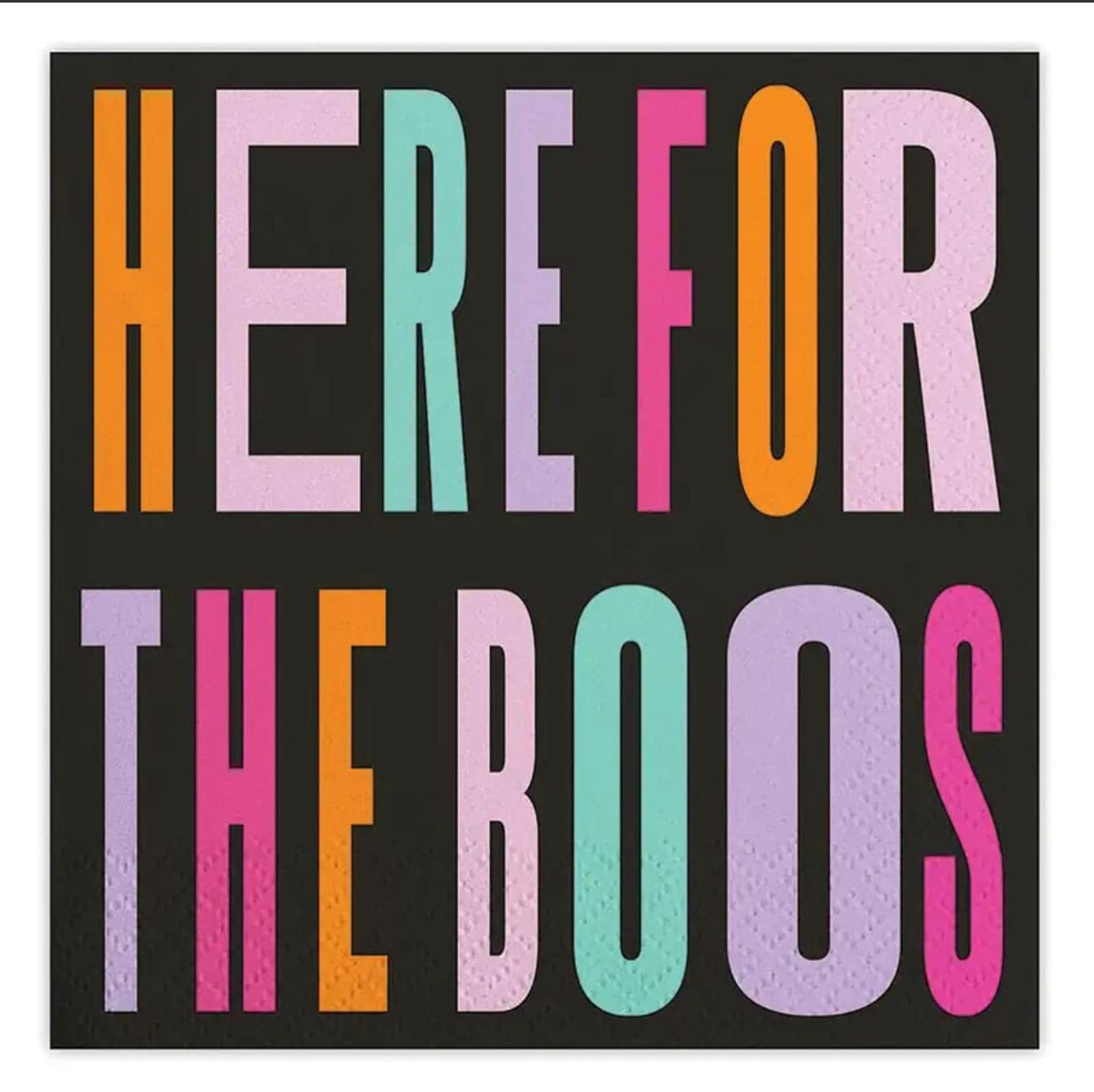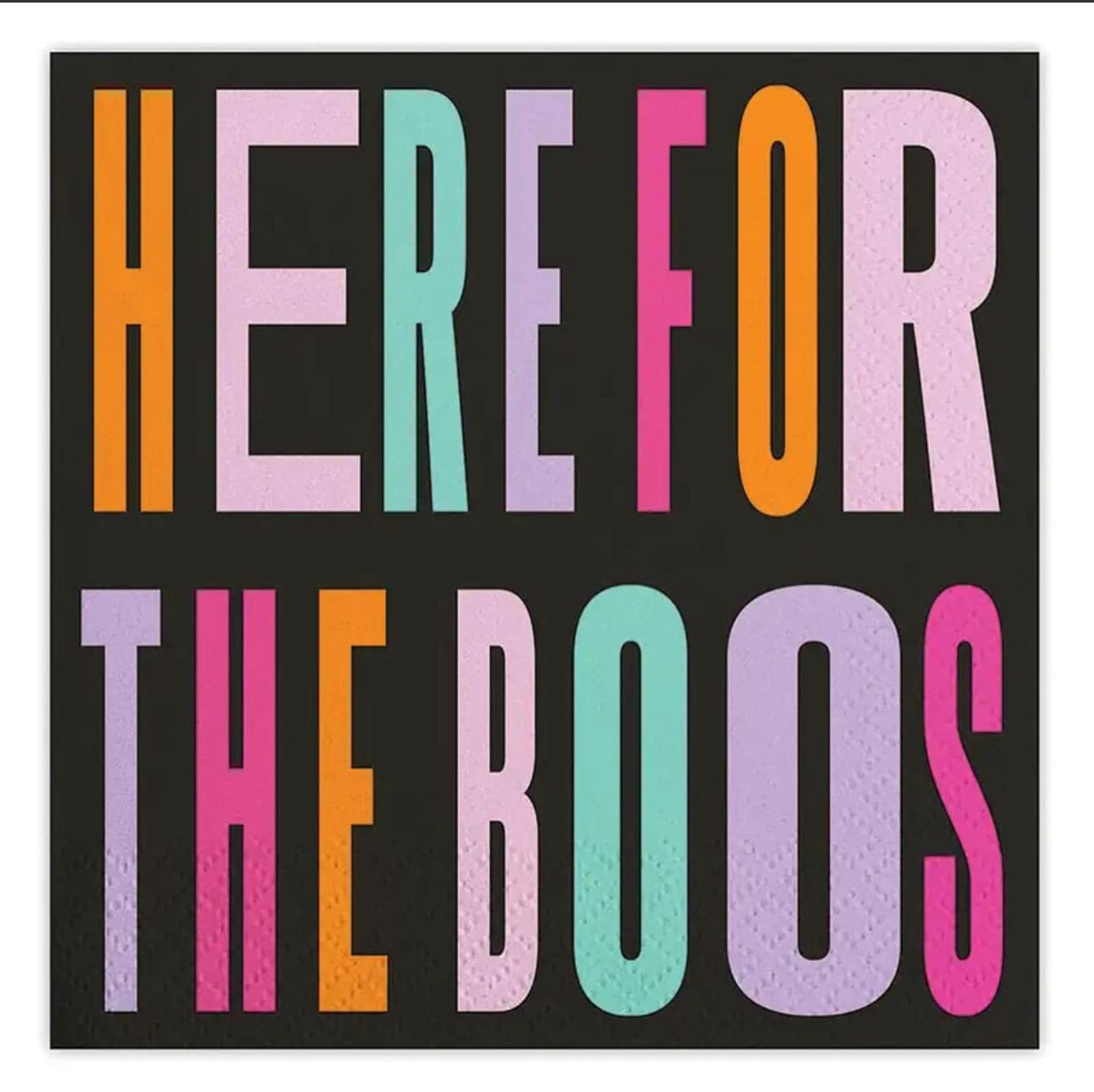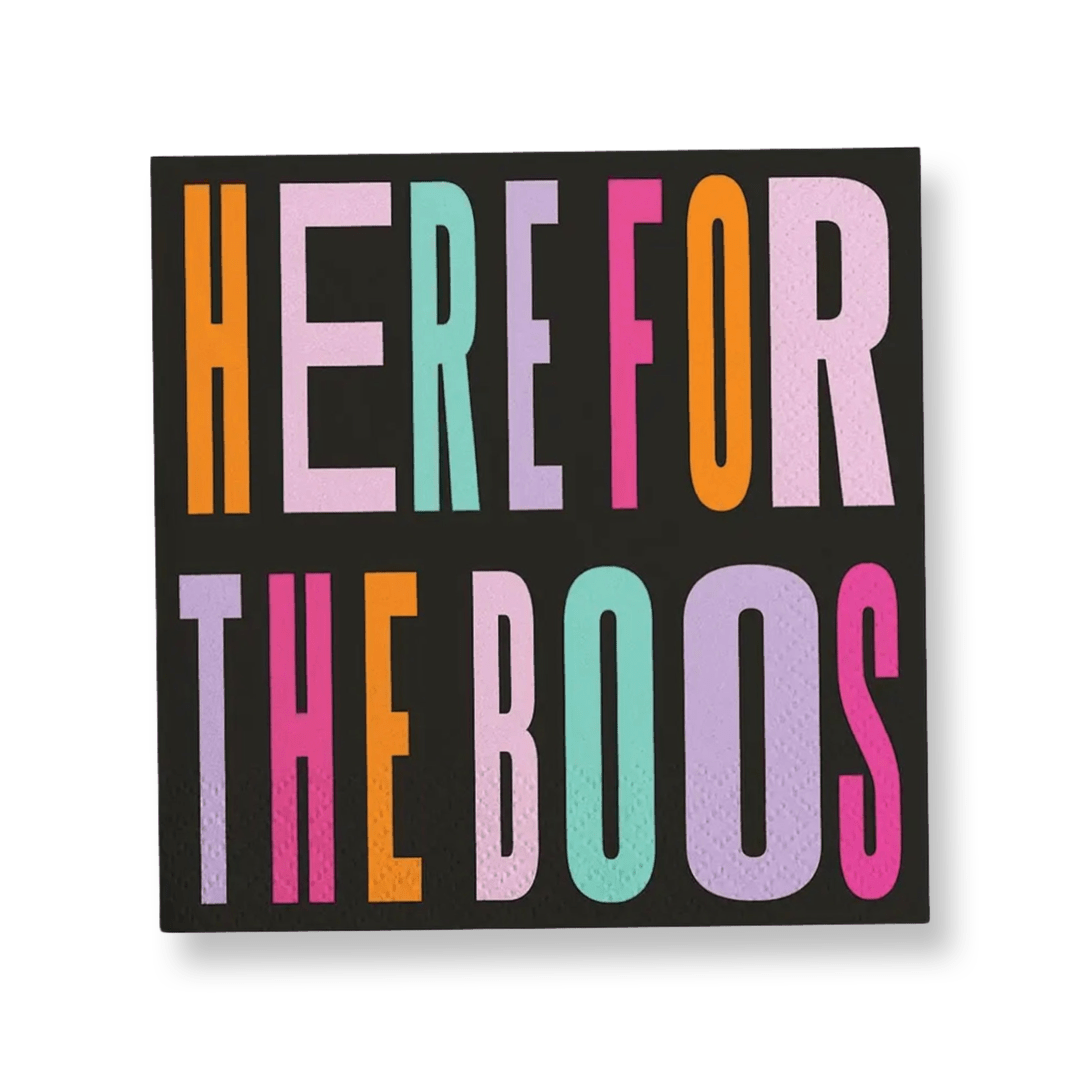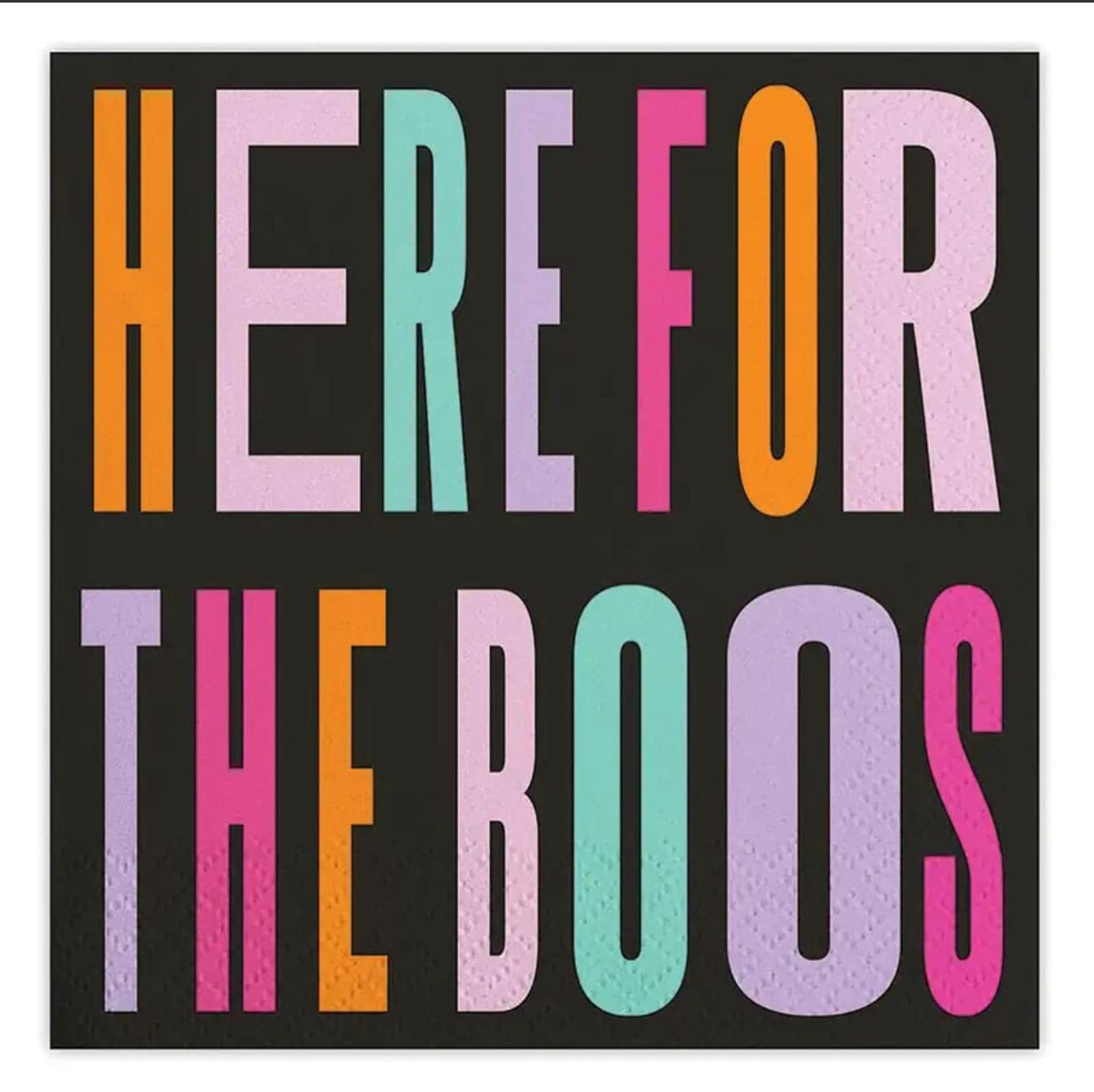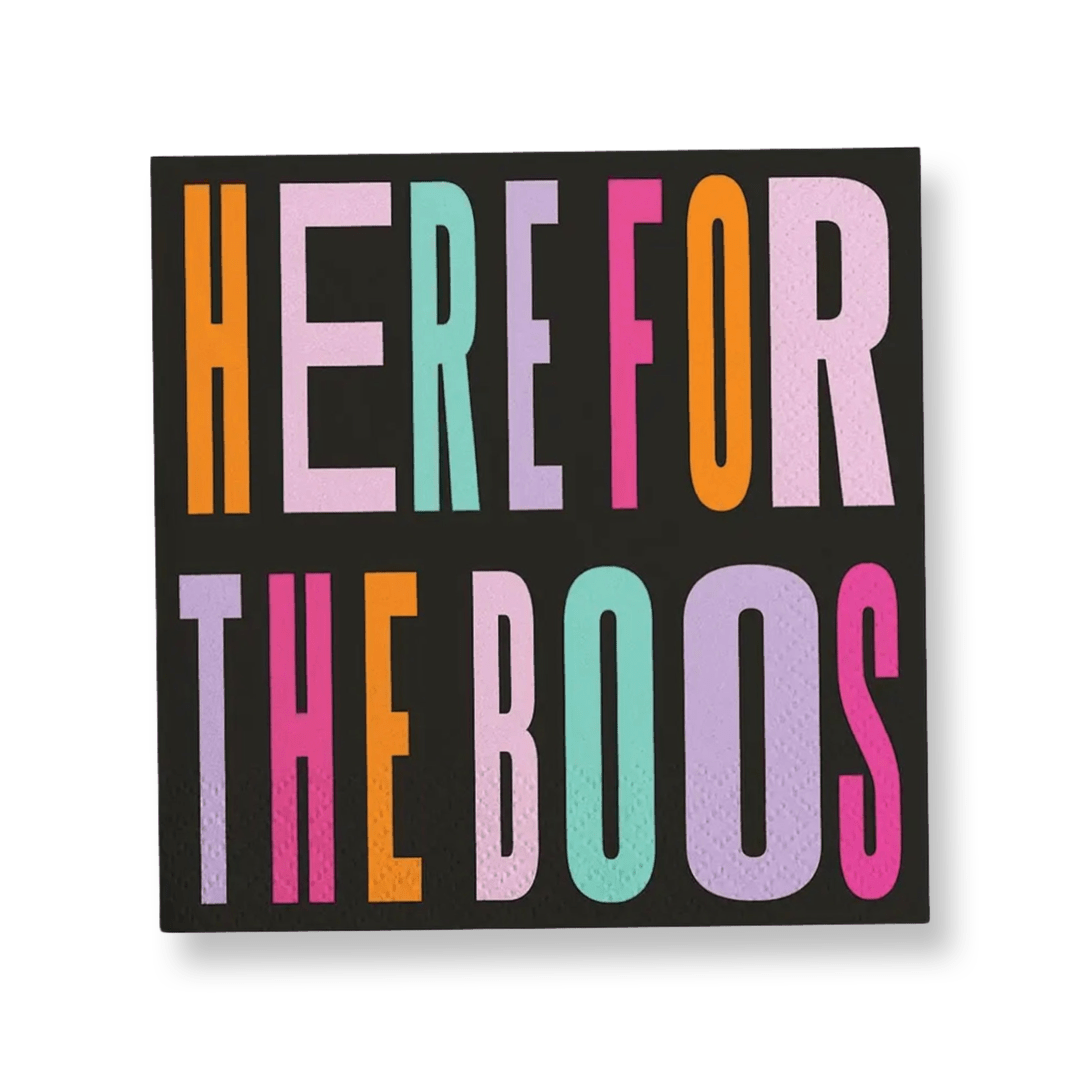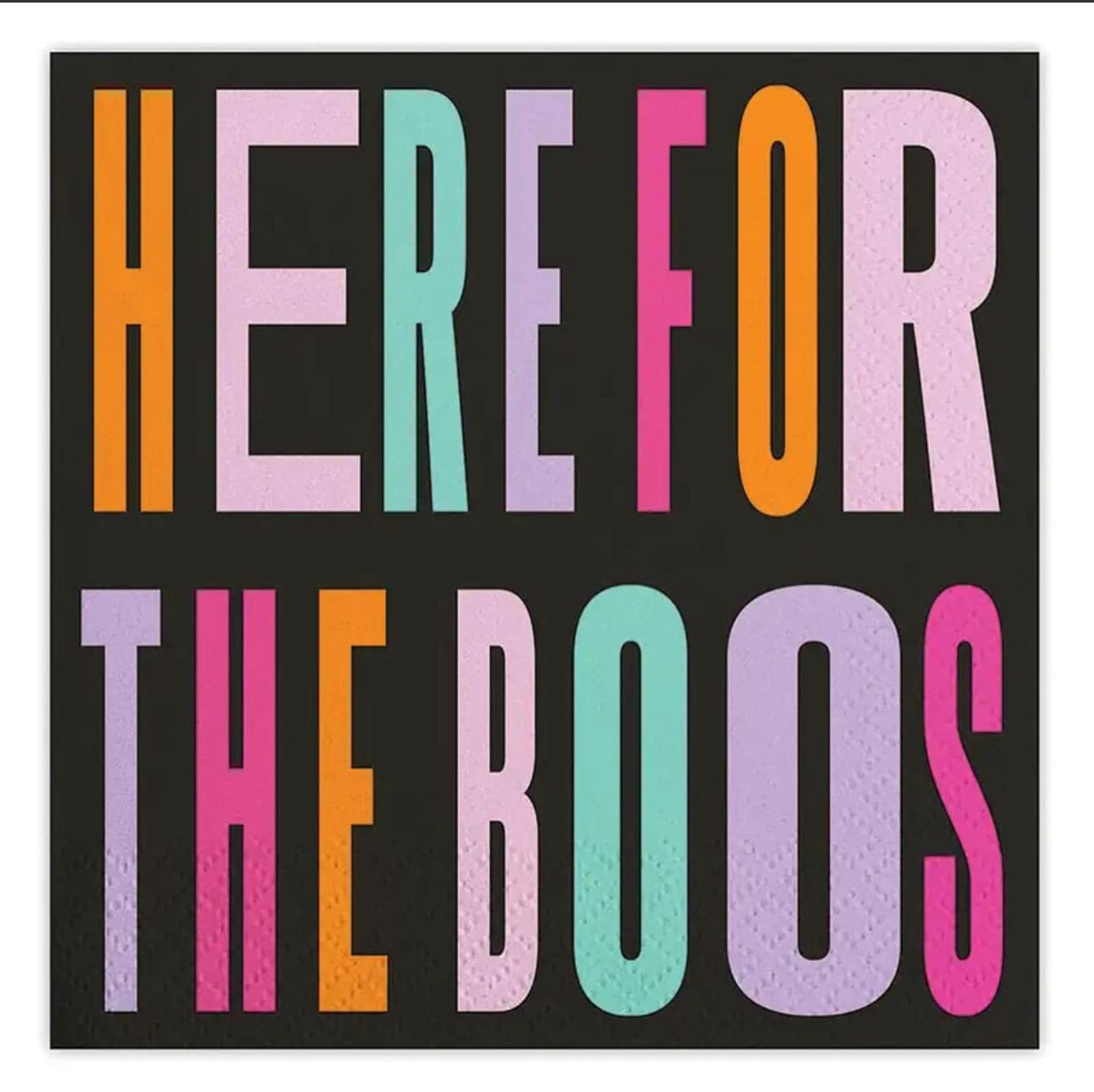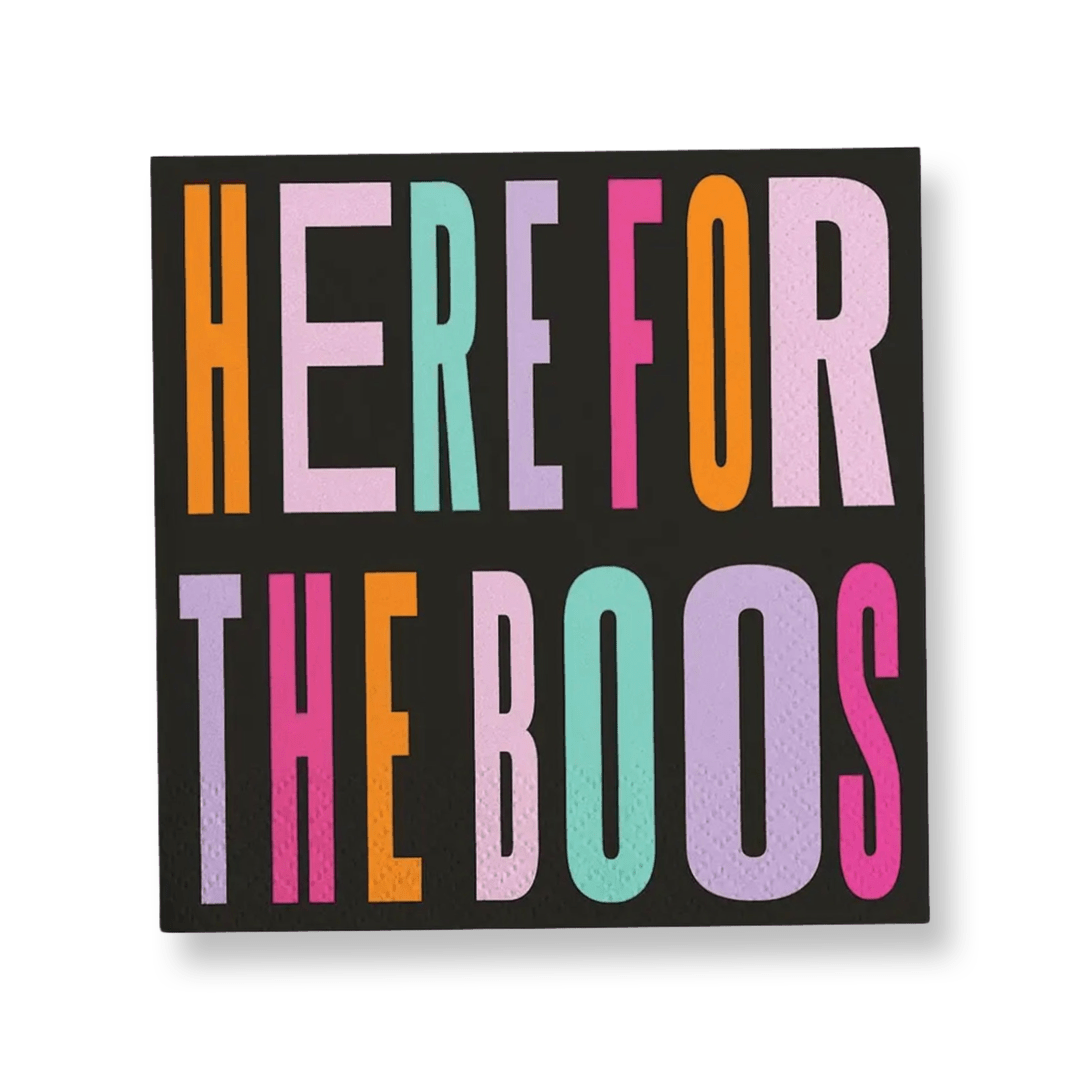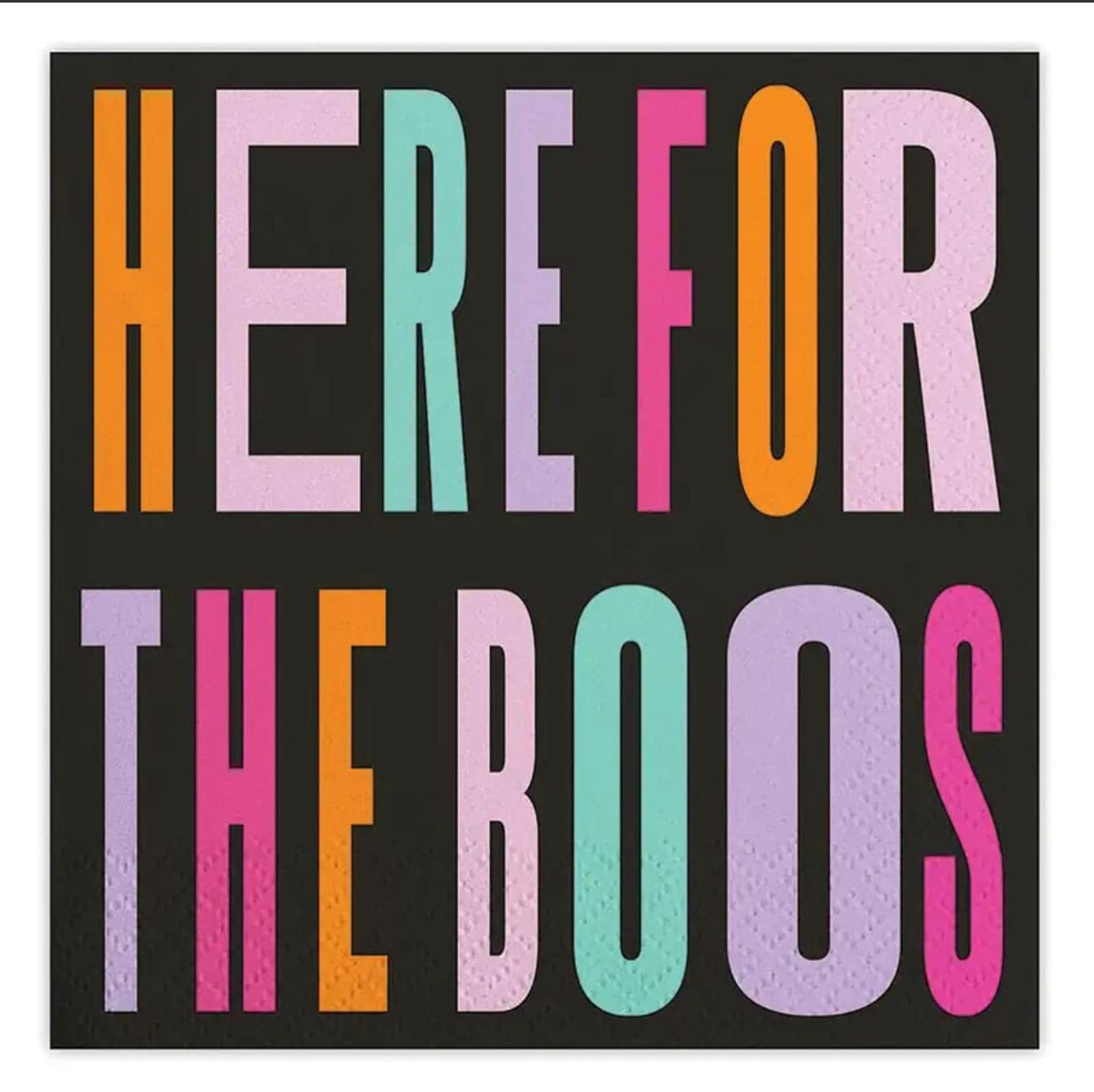 Here For The Boos, Halloween Cocktail Napkins 20 count
Throw a spooktacular bash and add a bit of fun to your Halloween celebration with Here For the Boos cocktail napkins! These 5-inch square, 20-pack disposable cocktail napkins are perfect for any kind of party - especially a Halloween one. They feature an all-black background and colorful script so you can add an extra bit of spooky style to your event.
Mixologists will love these unique napkins that celebrate the spirit of the season while adding a bit of flair to their cocktails. Guests won't be able to resist the charm and whimsy of these stylish napkins. Whether you're hosting a costume party or just want to get into the Halloween spirit, Here For The Boos Cocktail Napkins make it easy to add festive style. Get ready to wreak havoc at your next event with this fun and handy accessory!