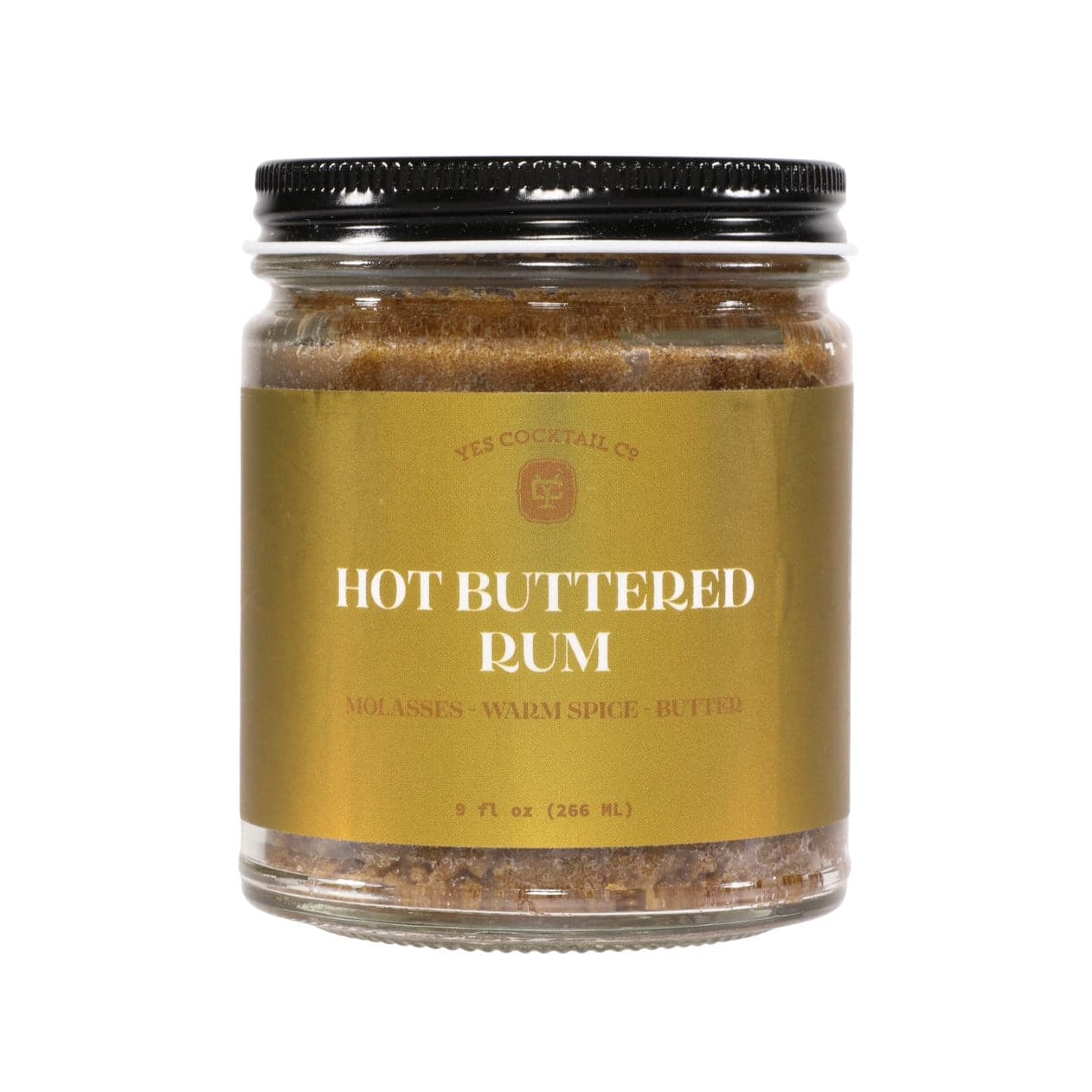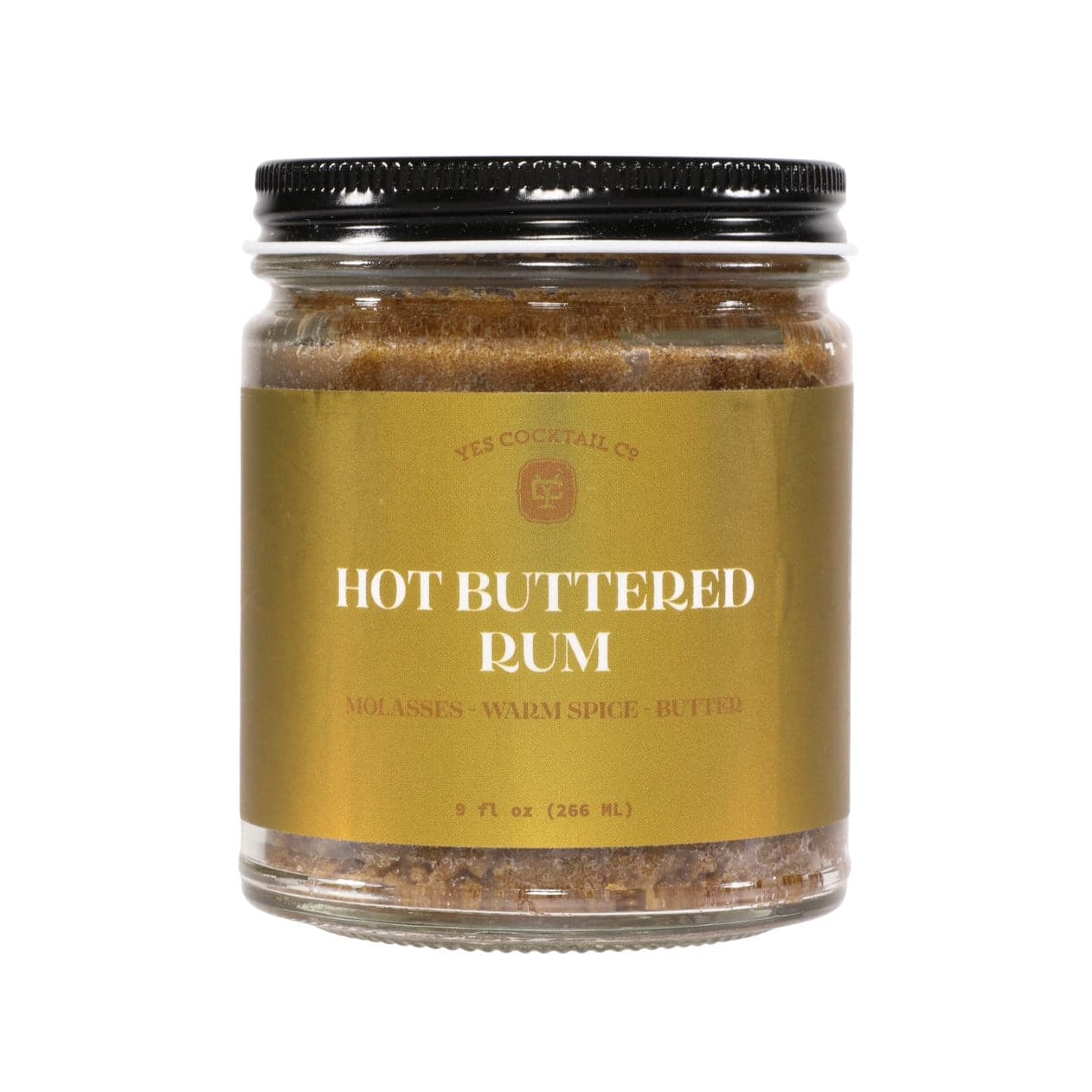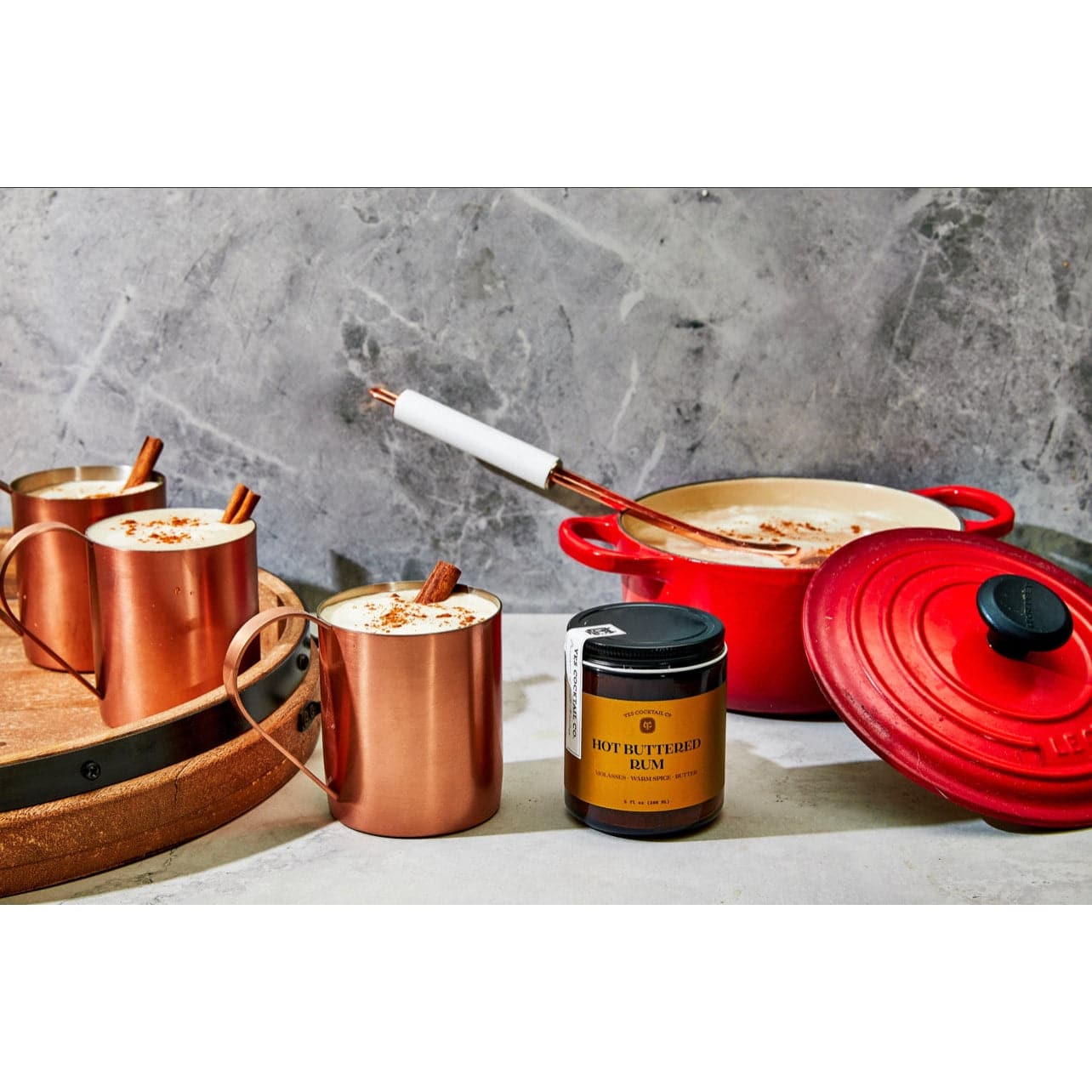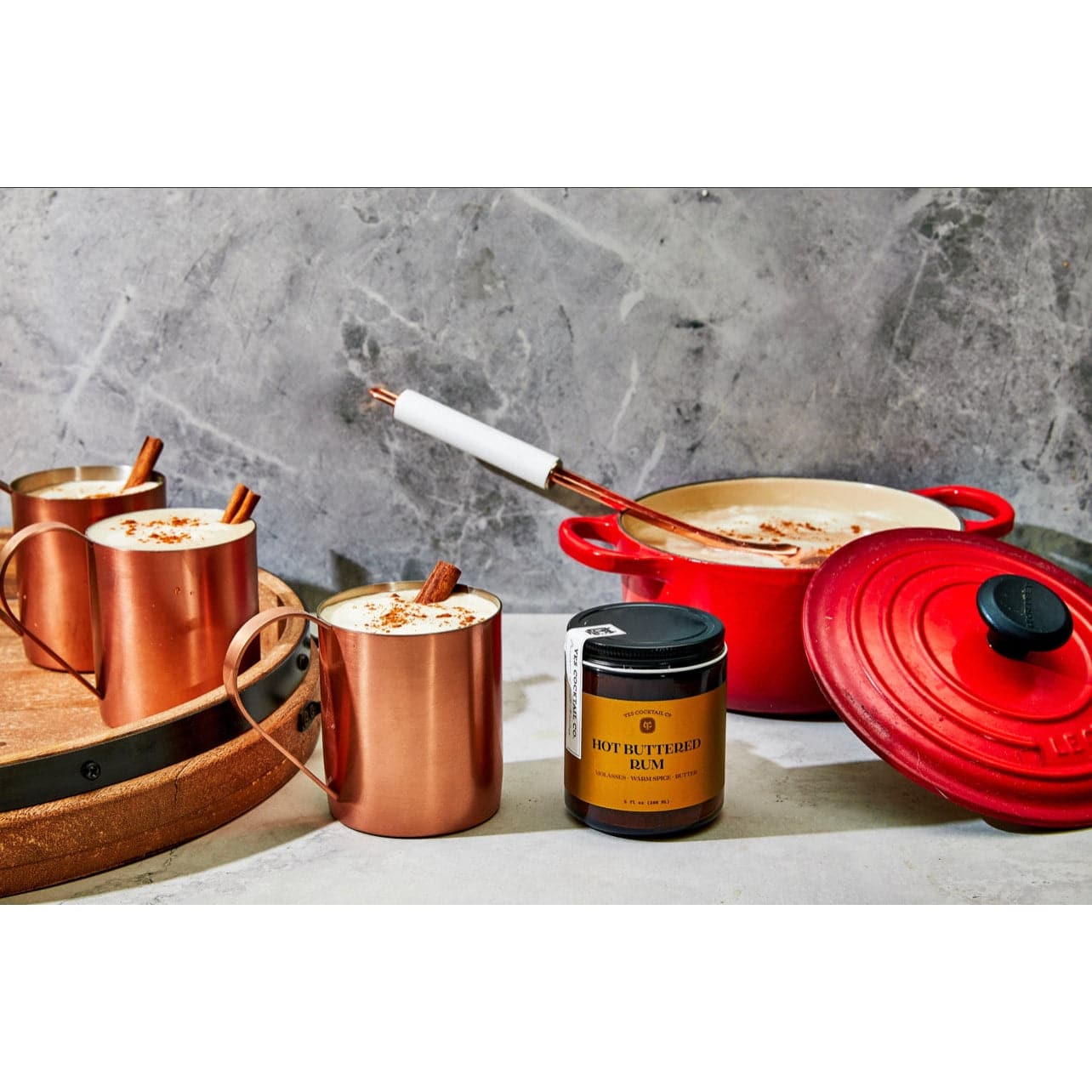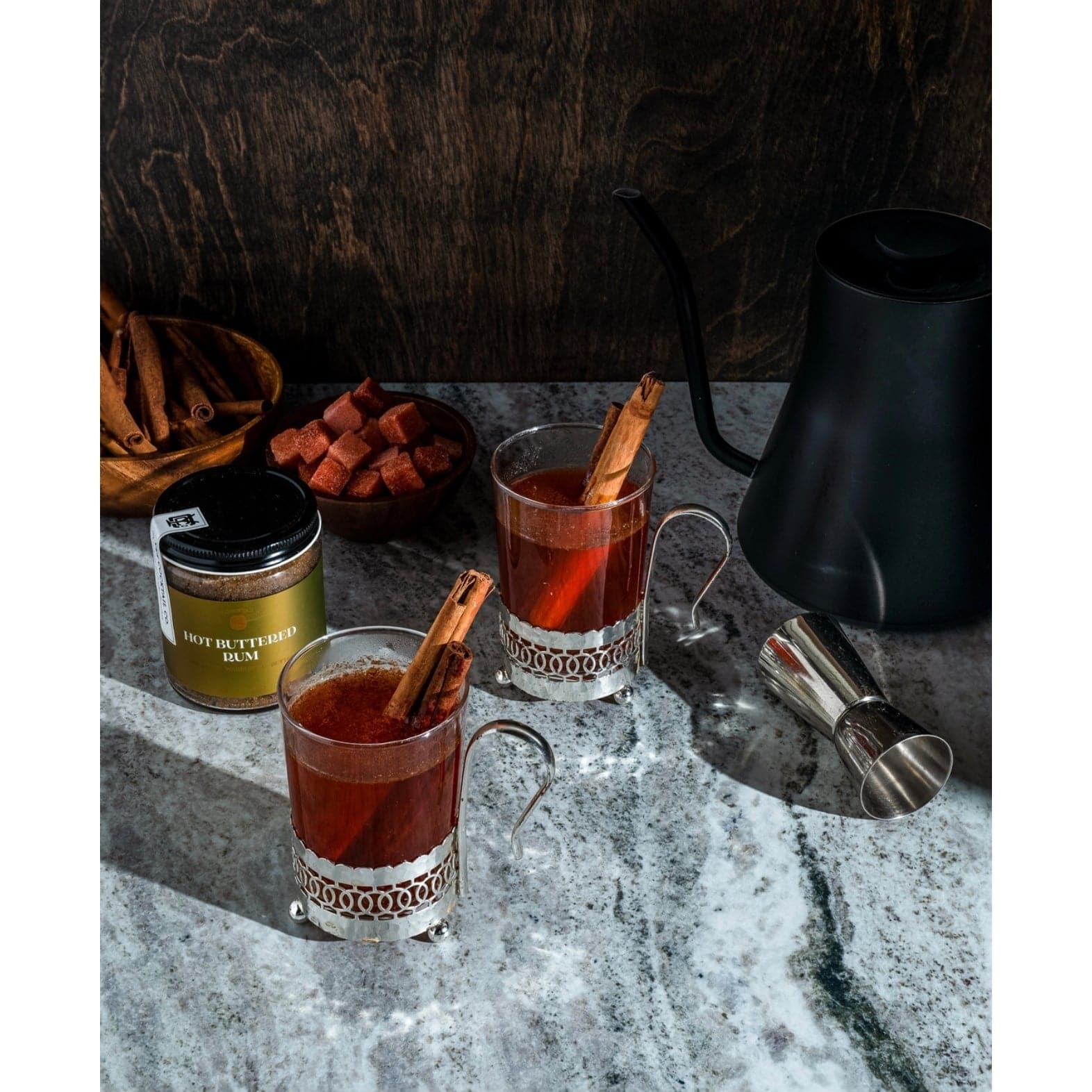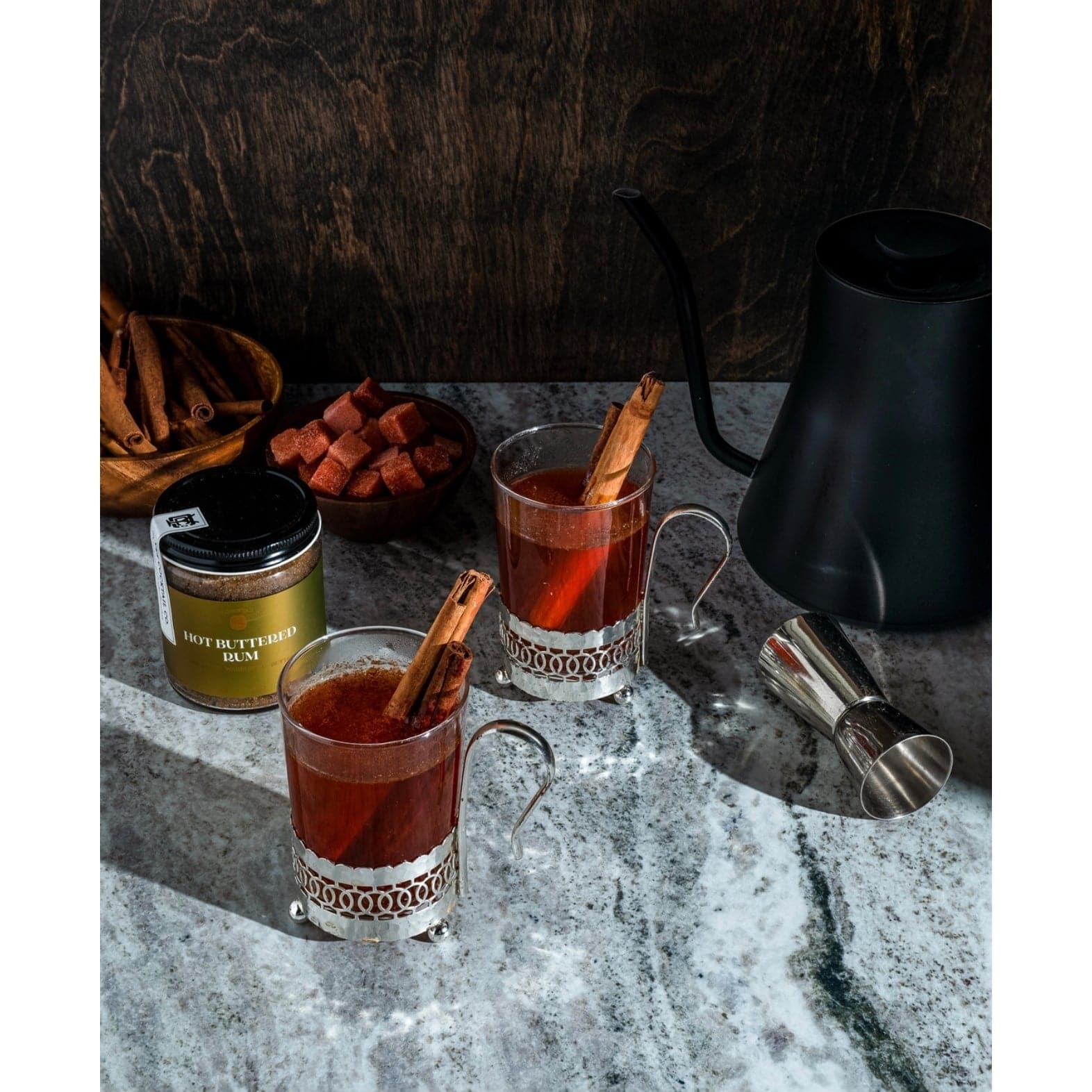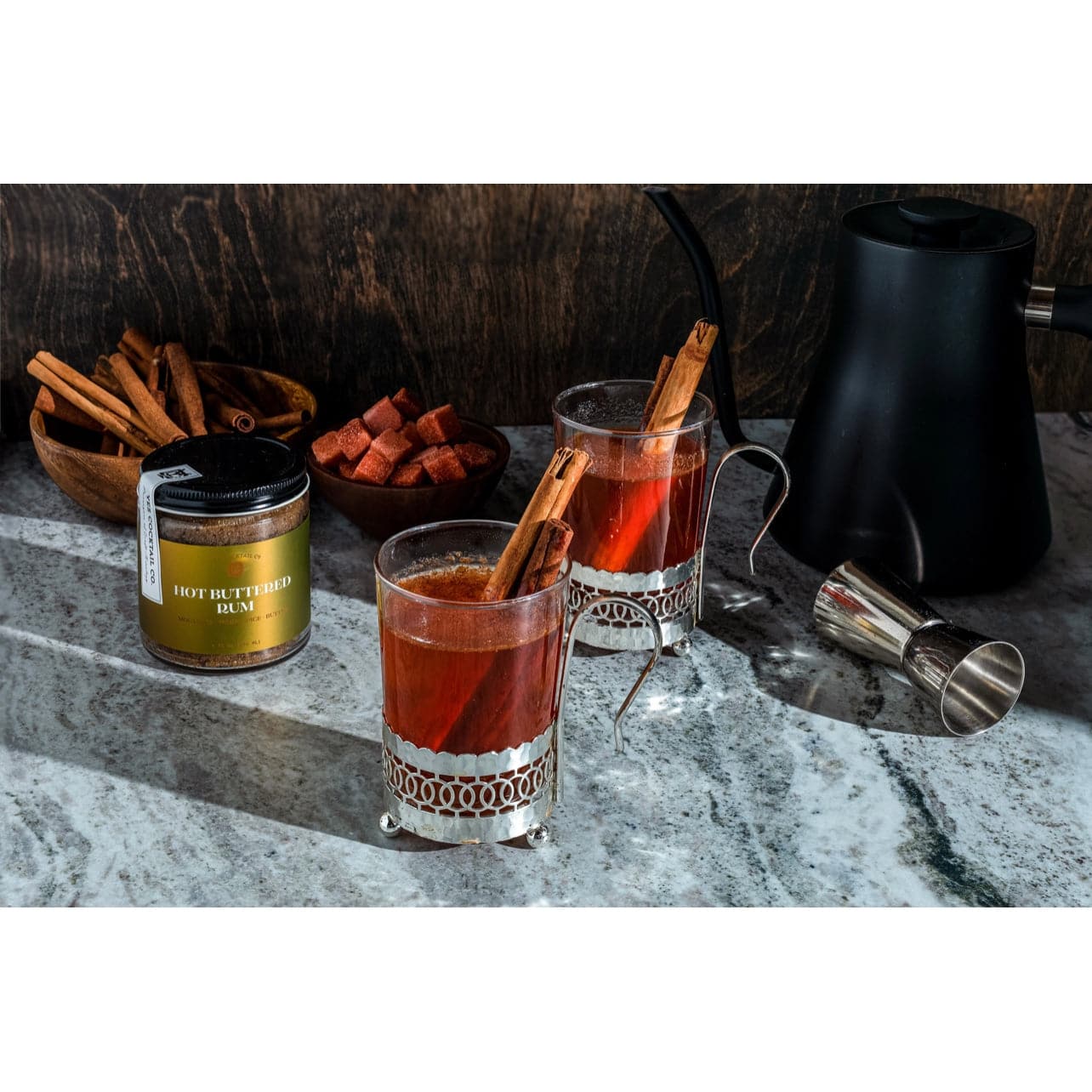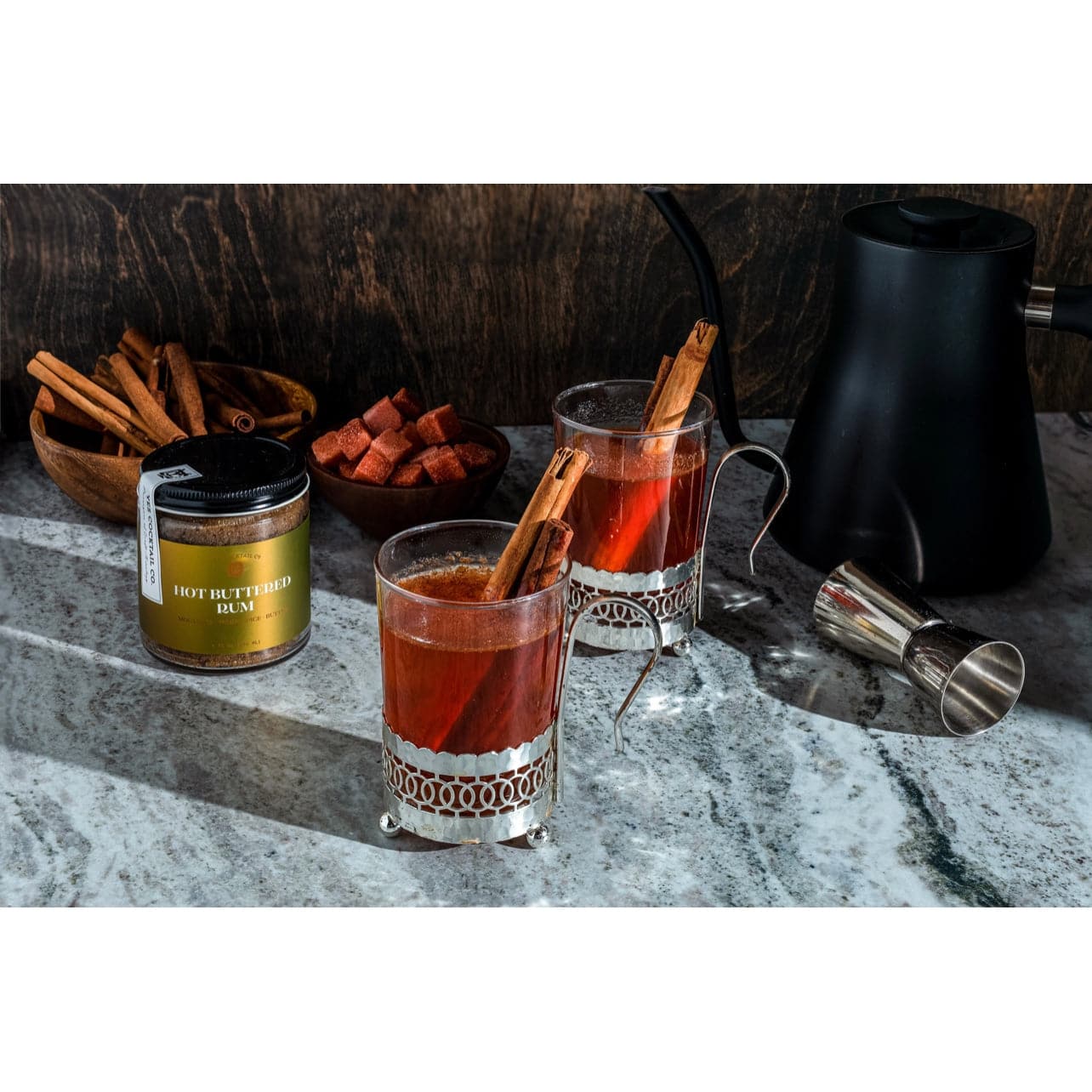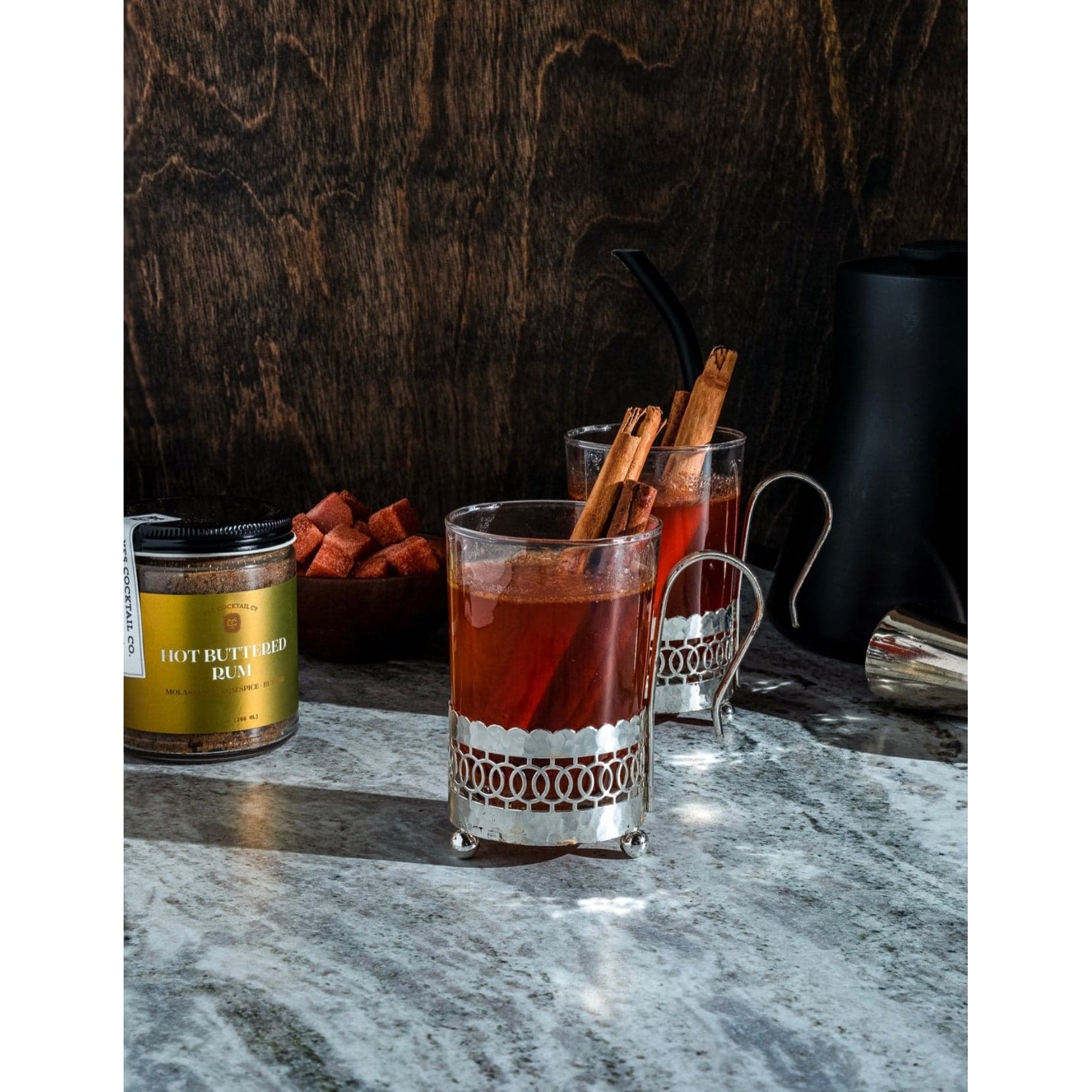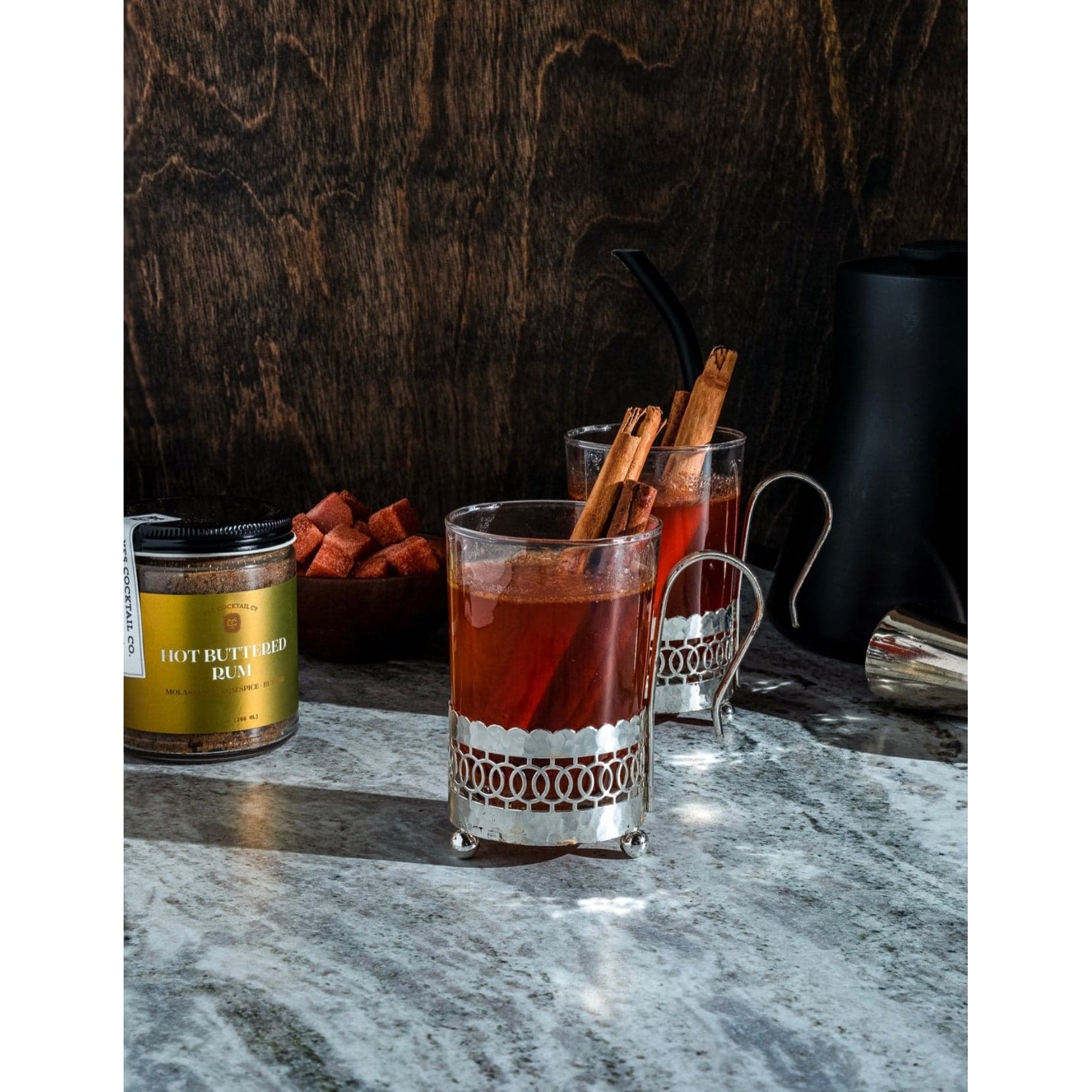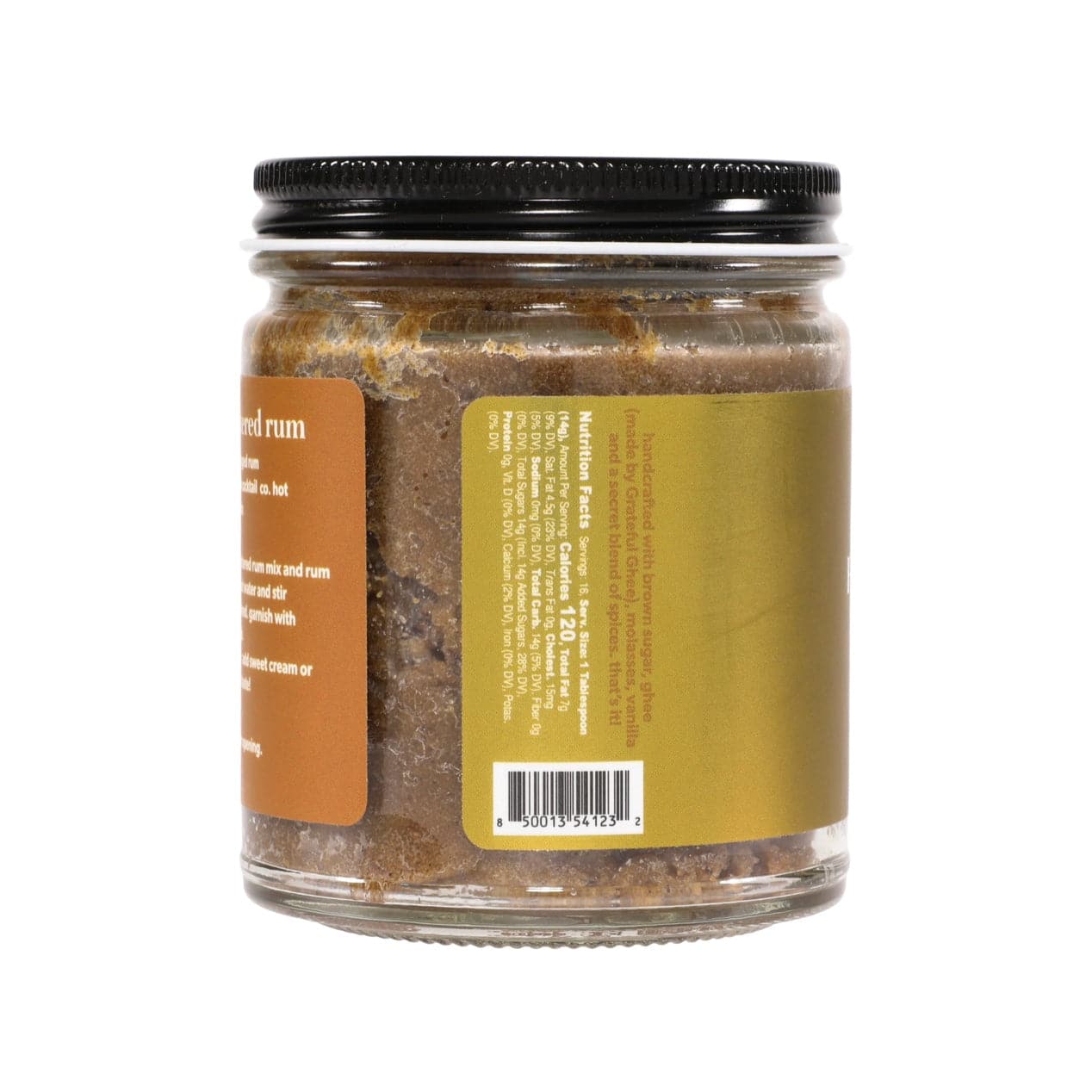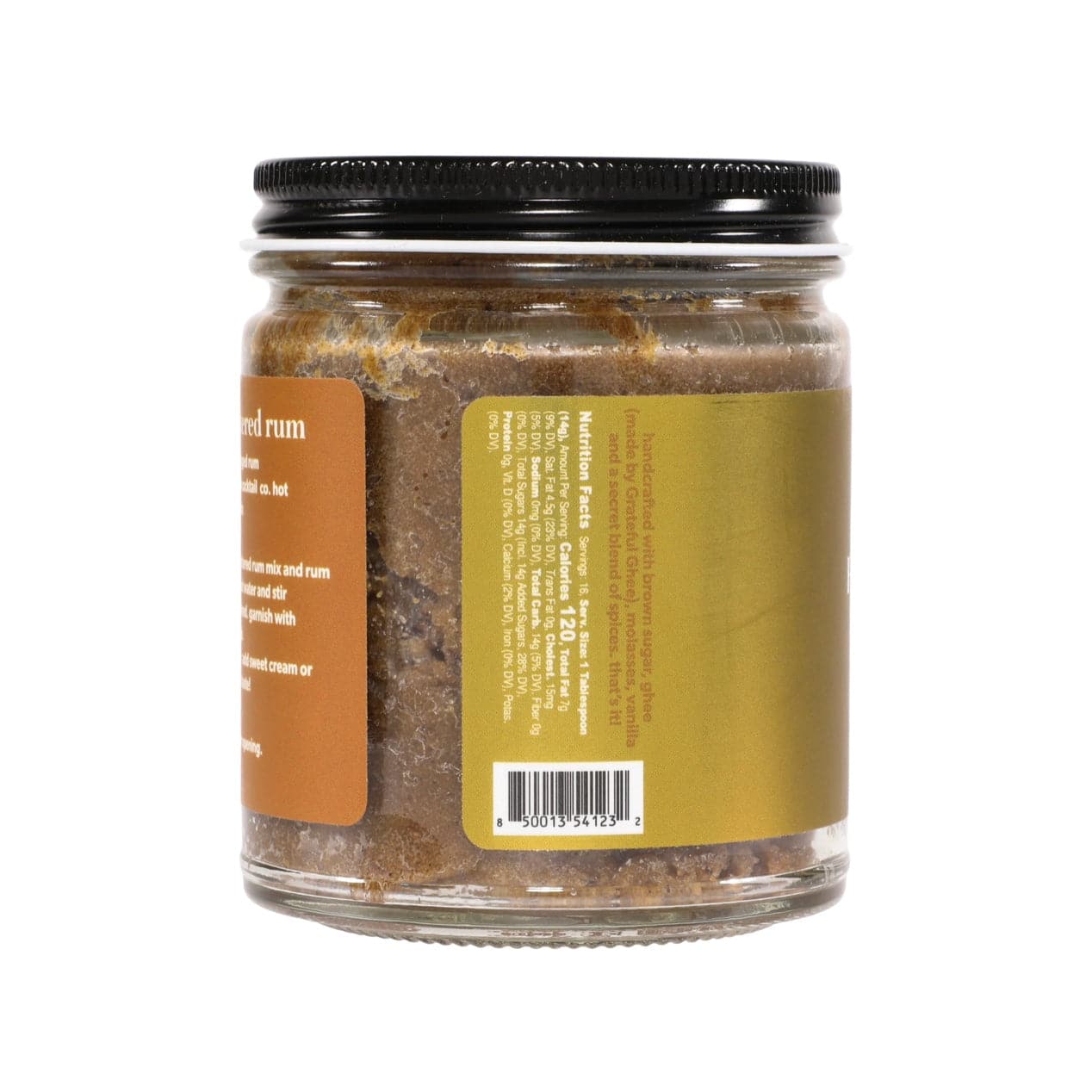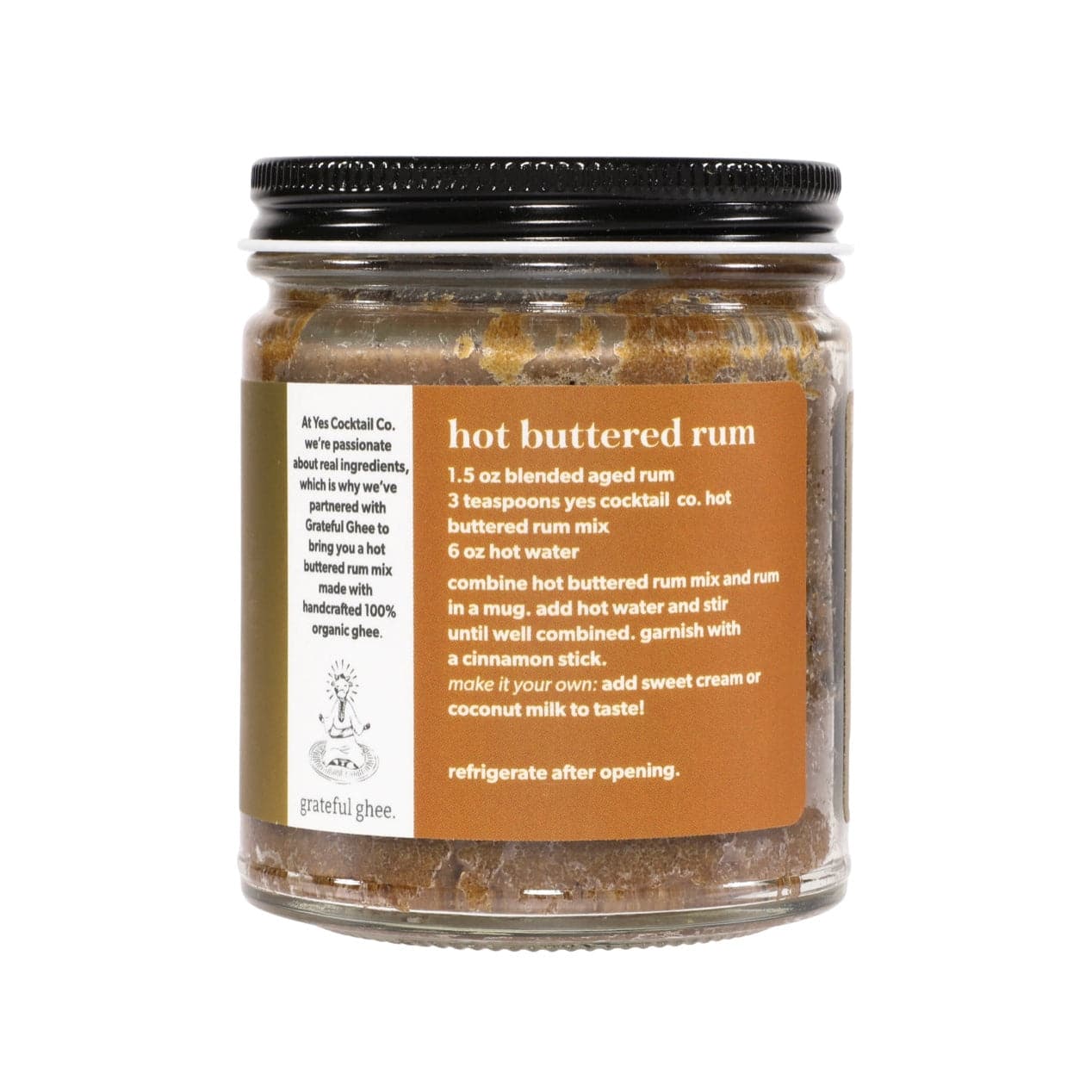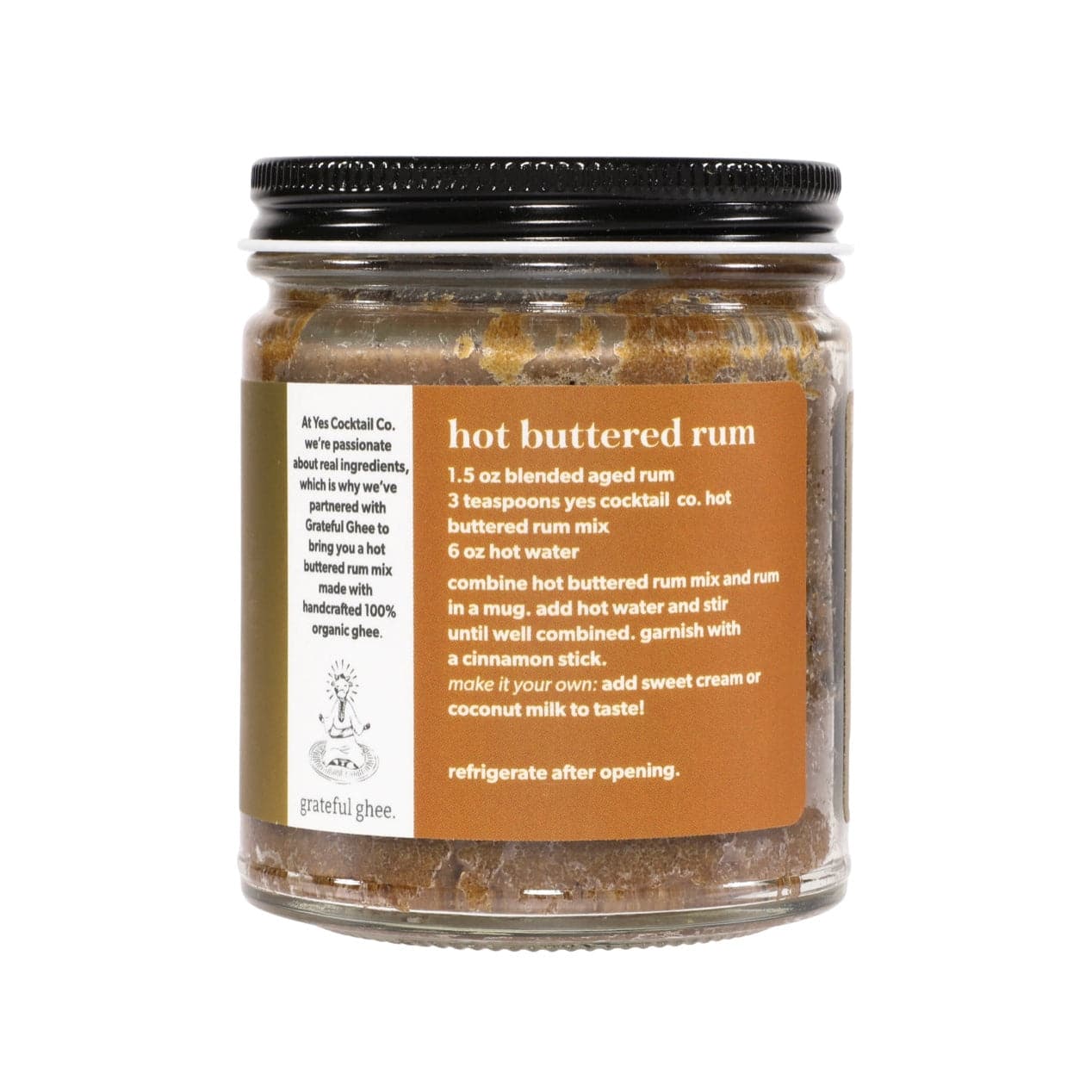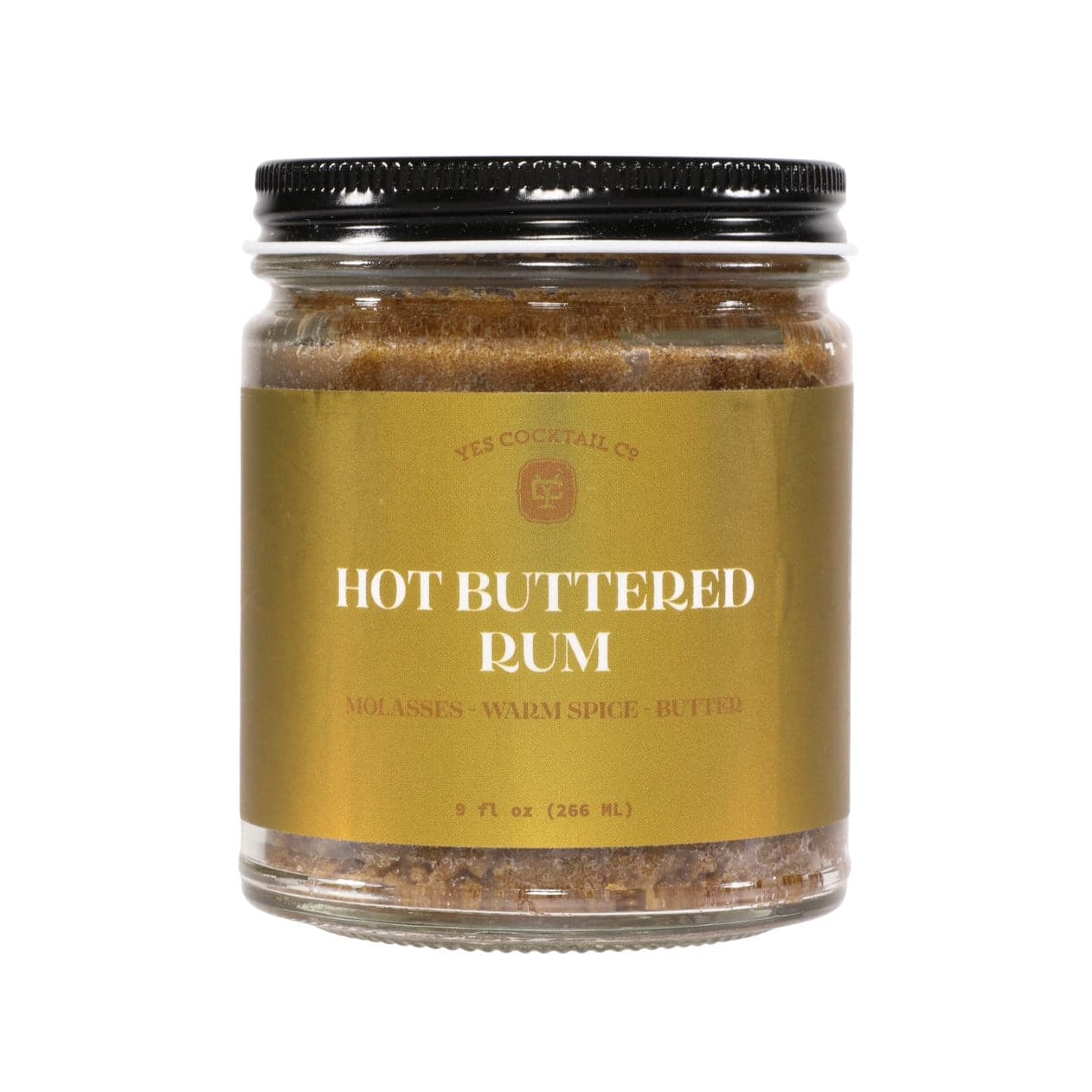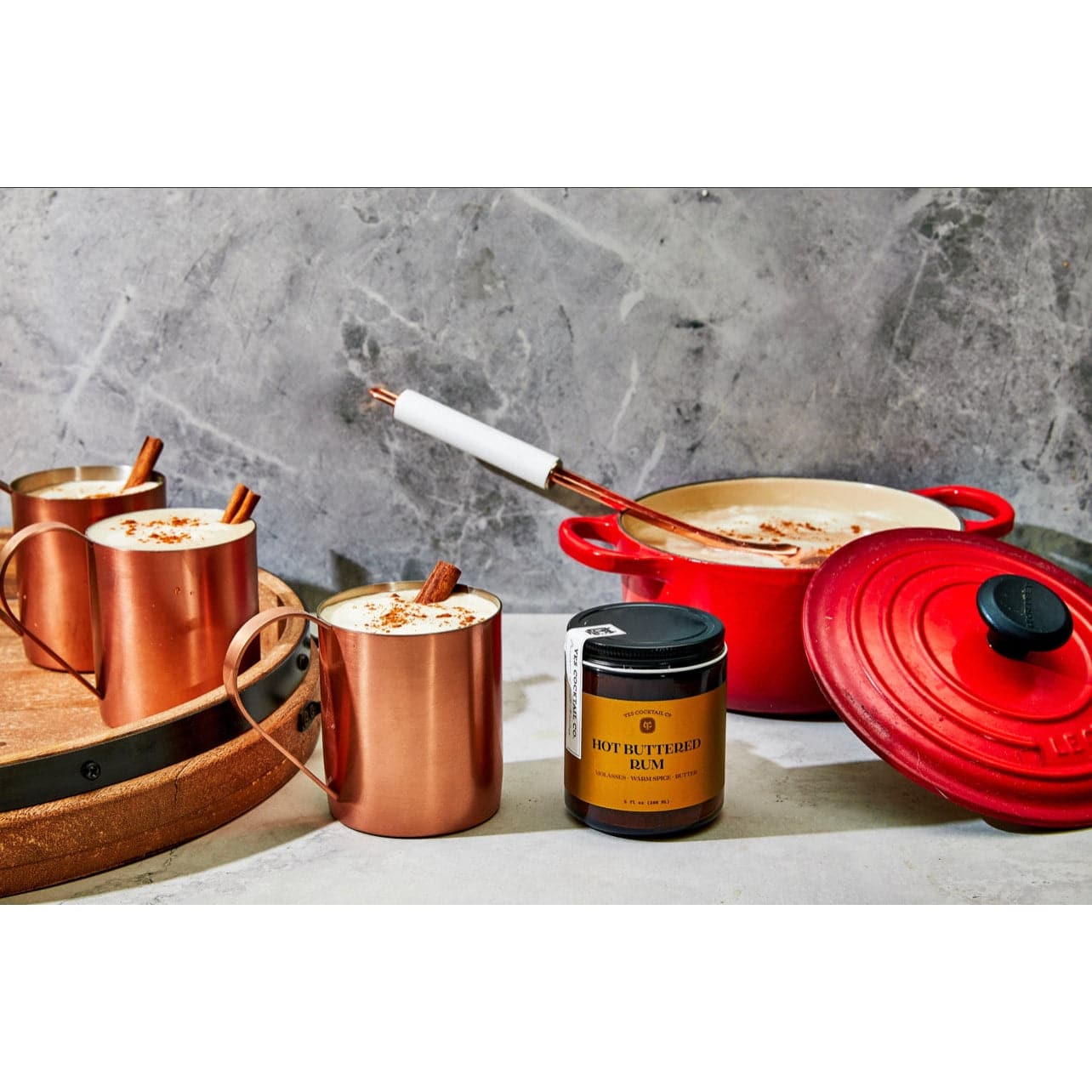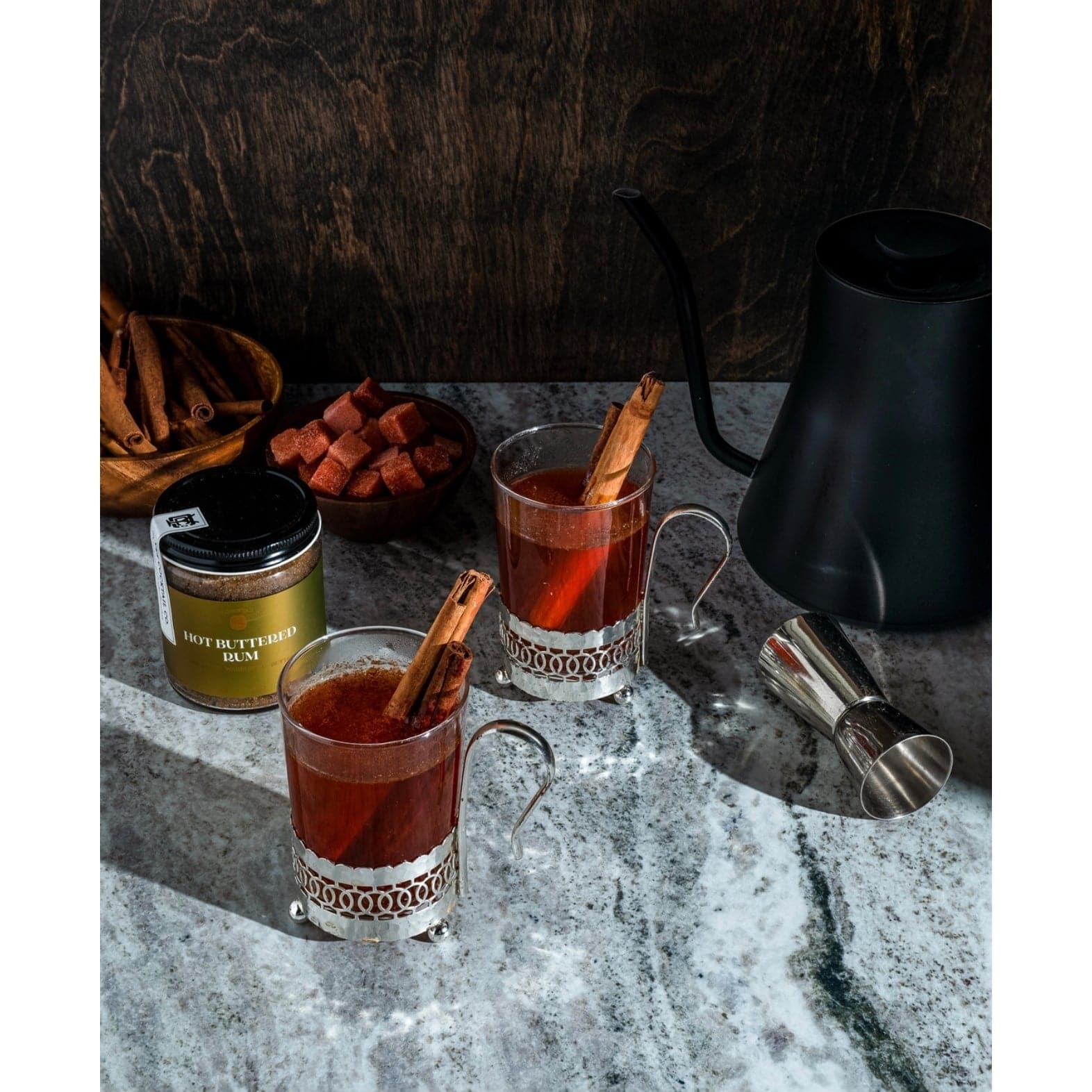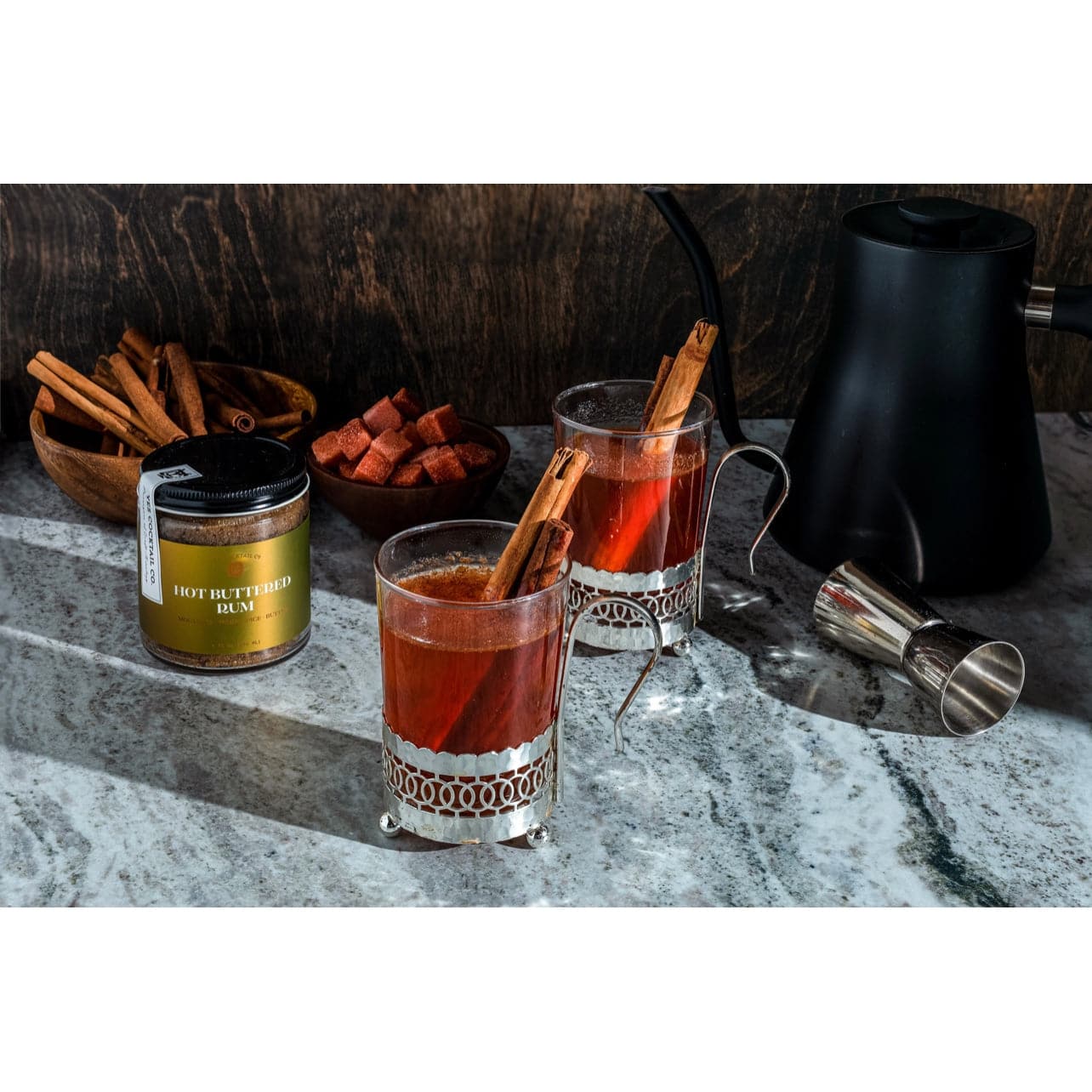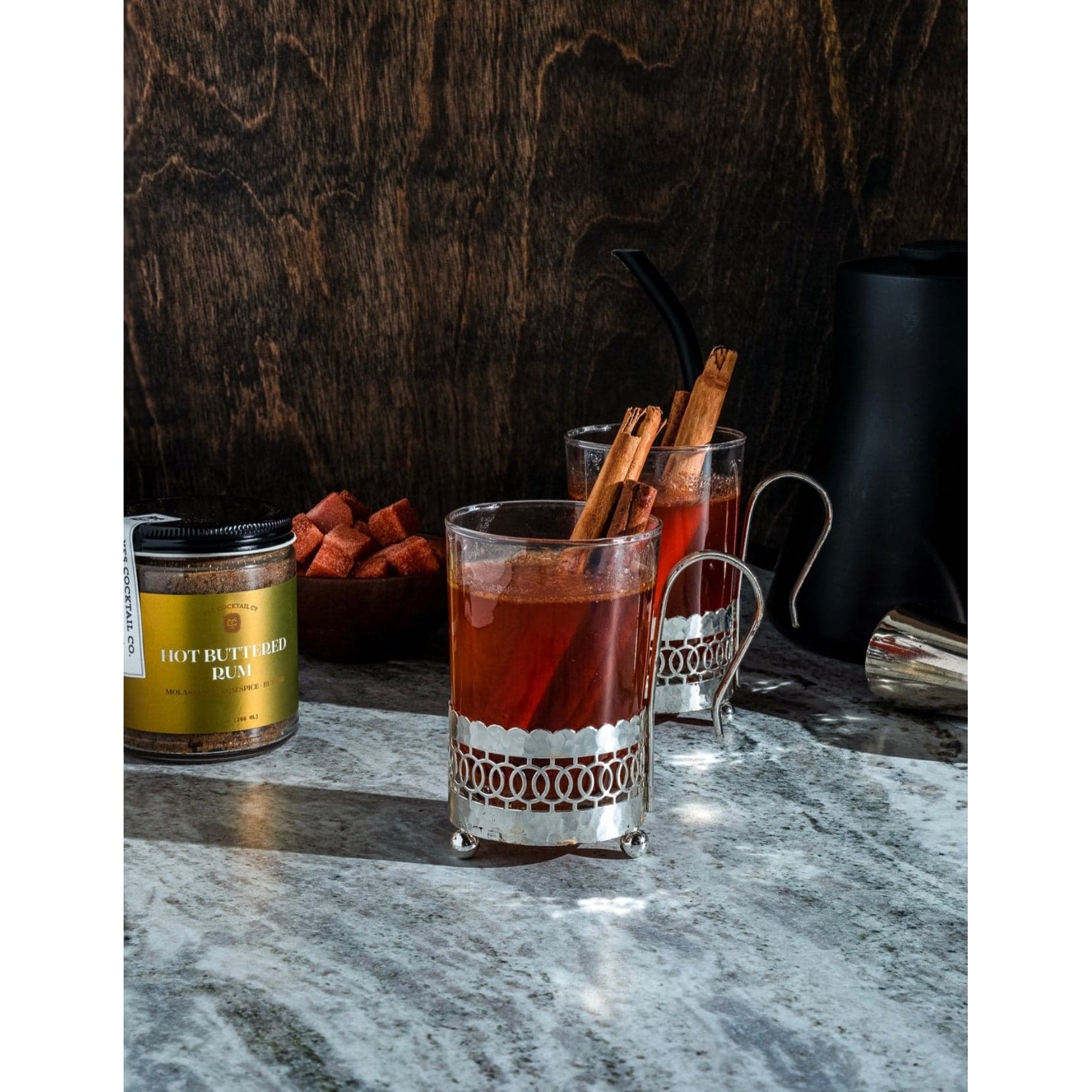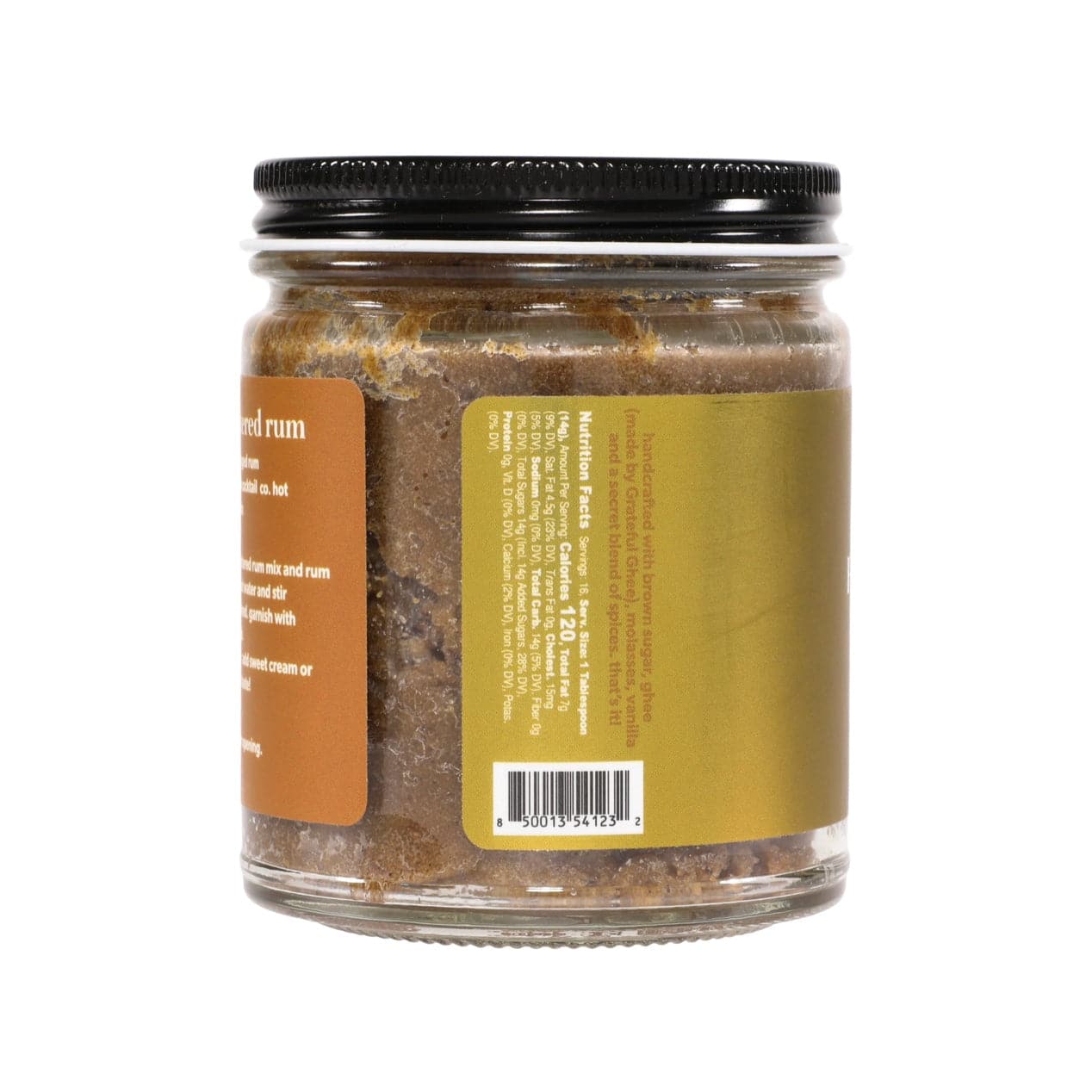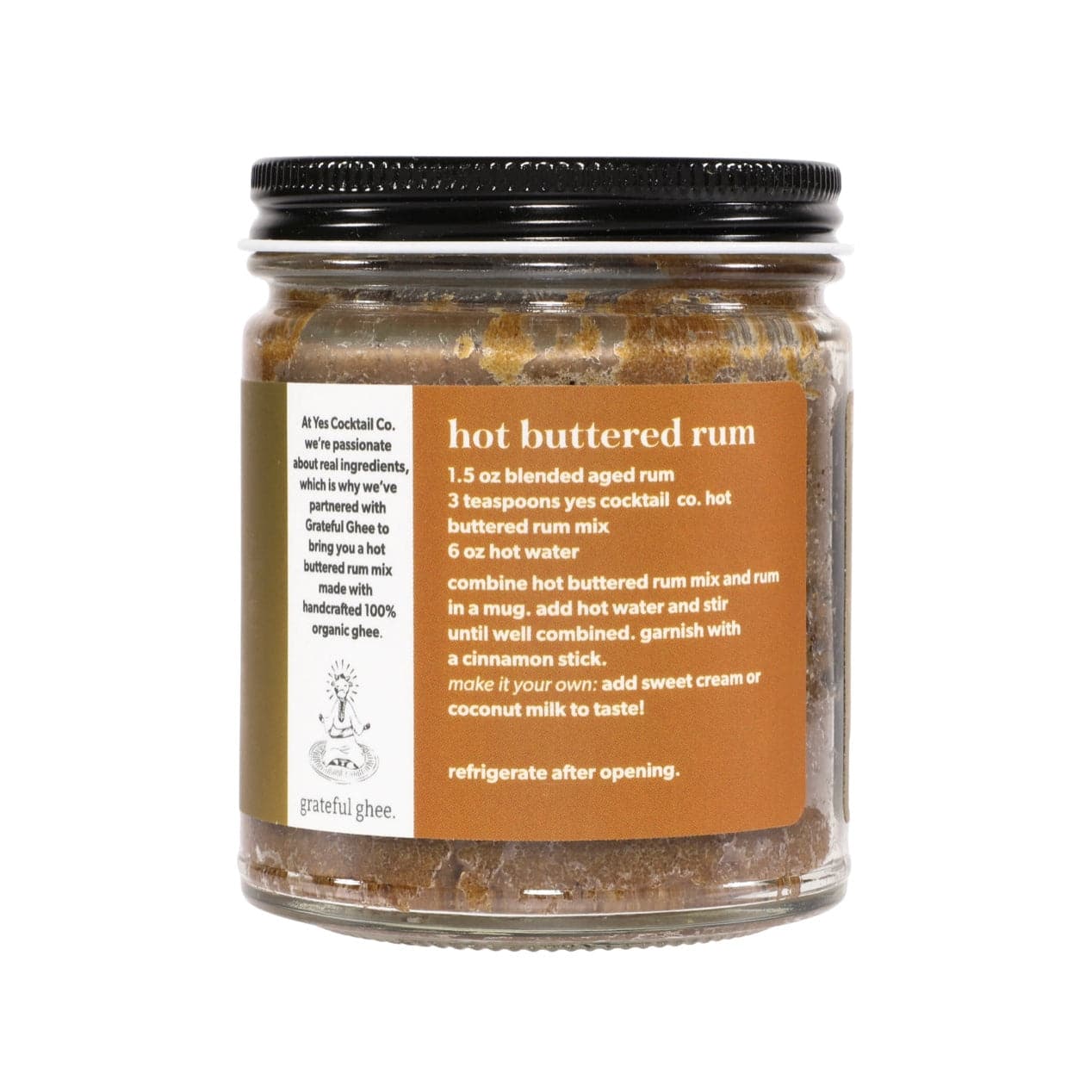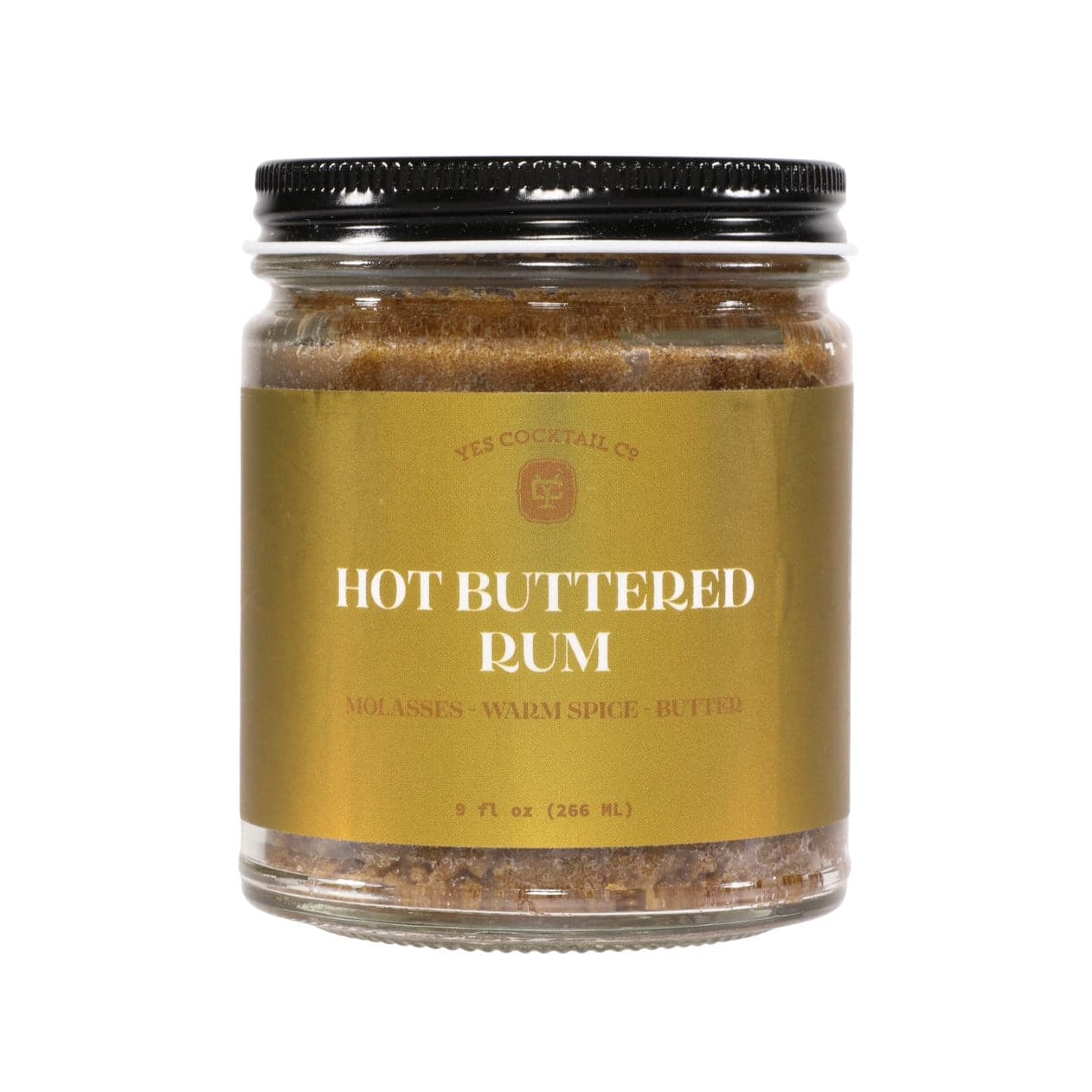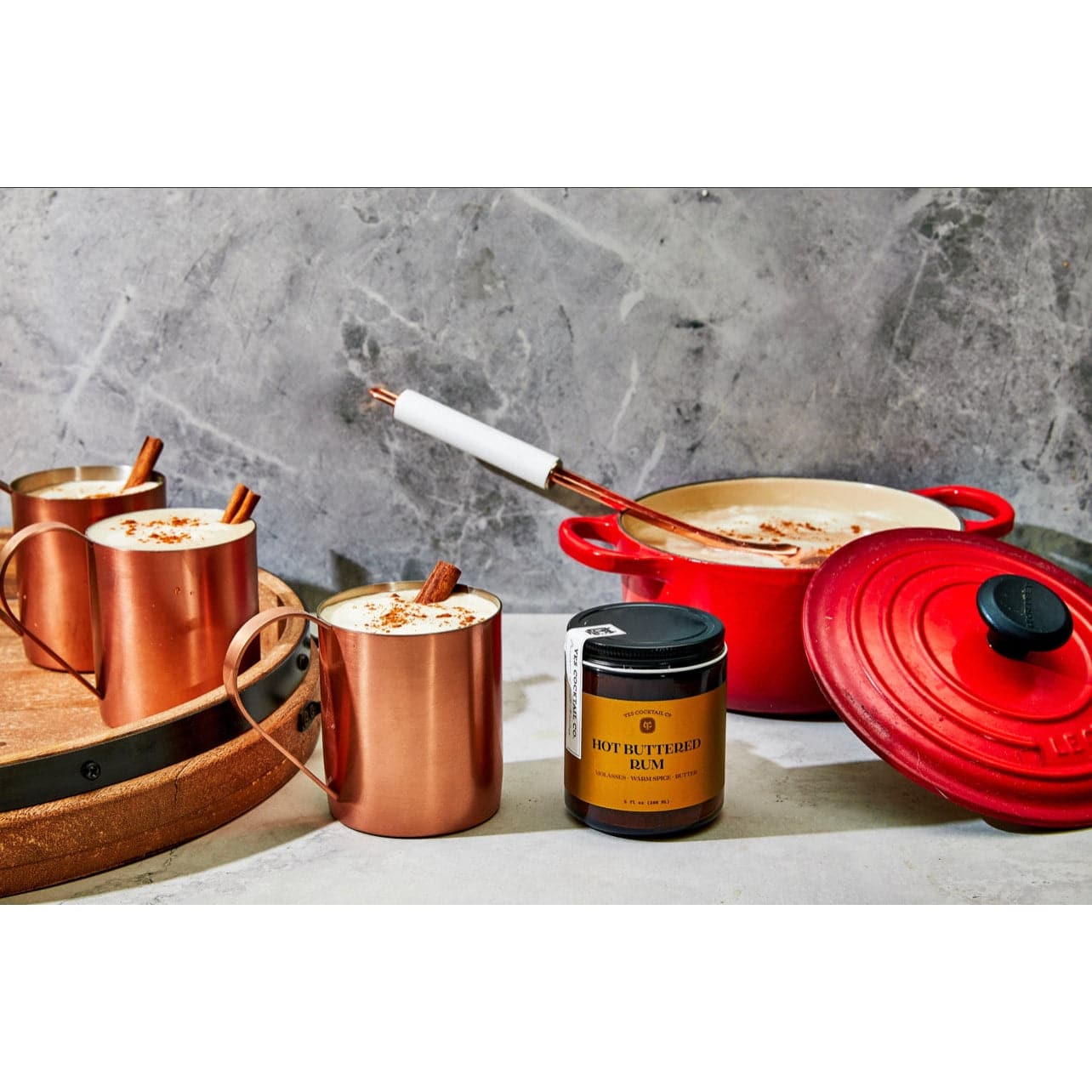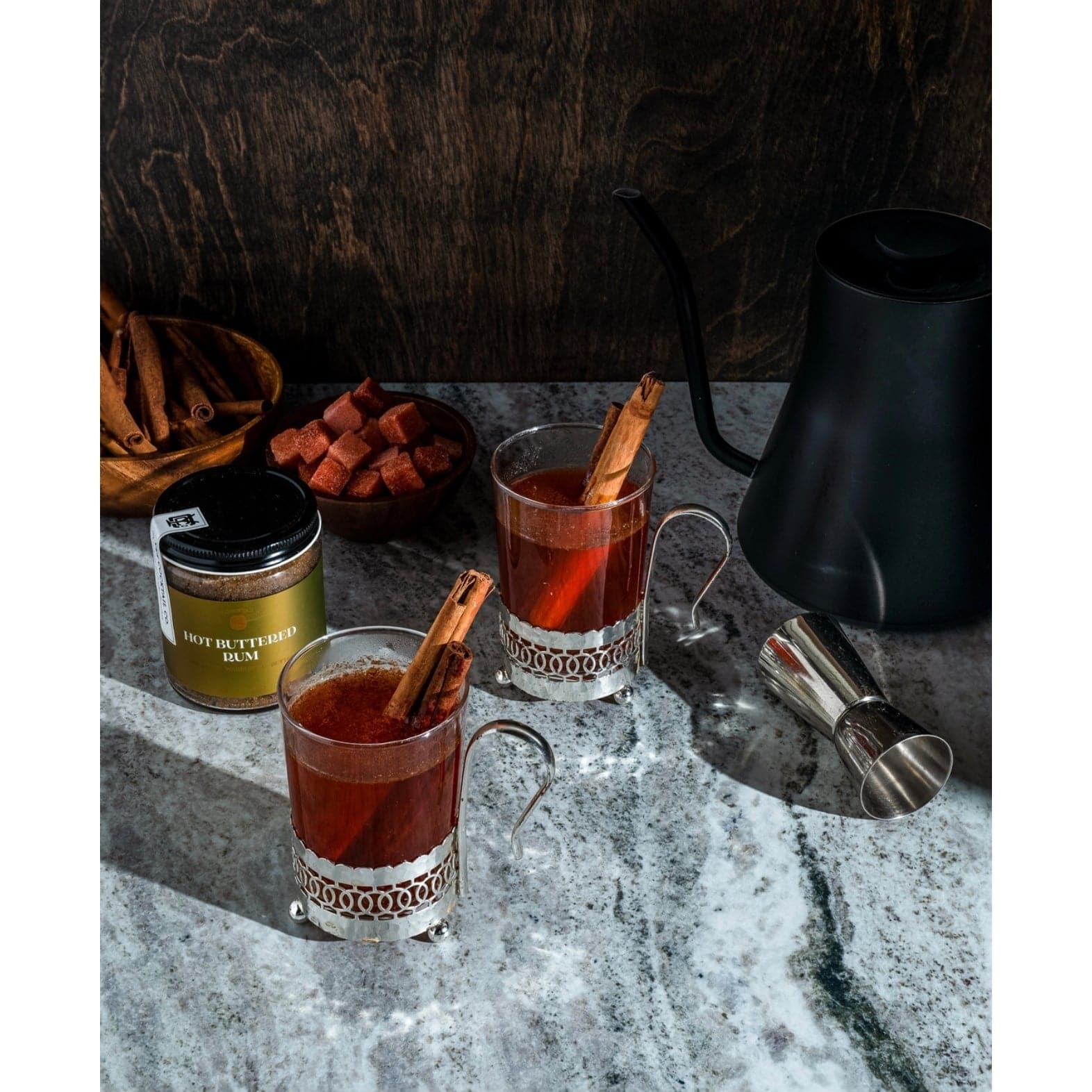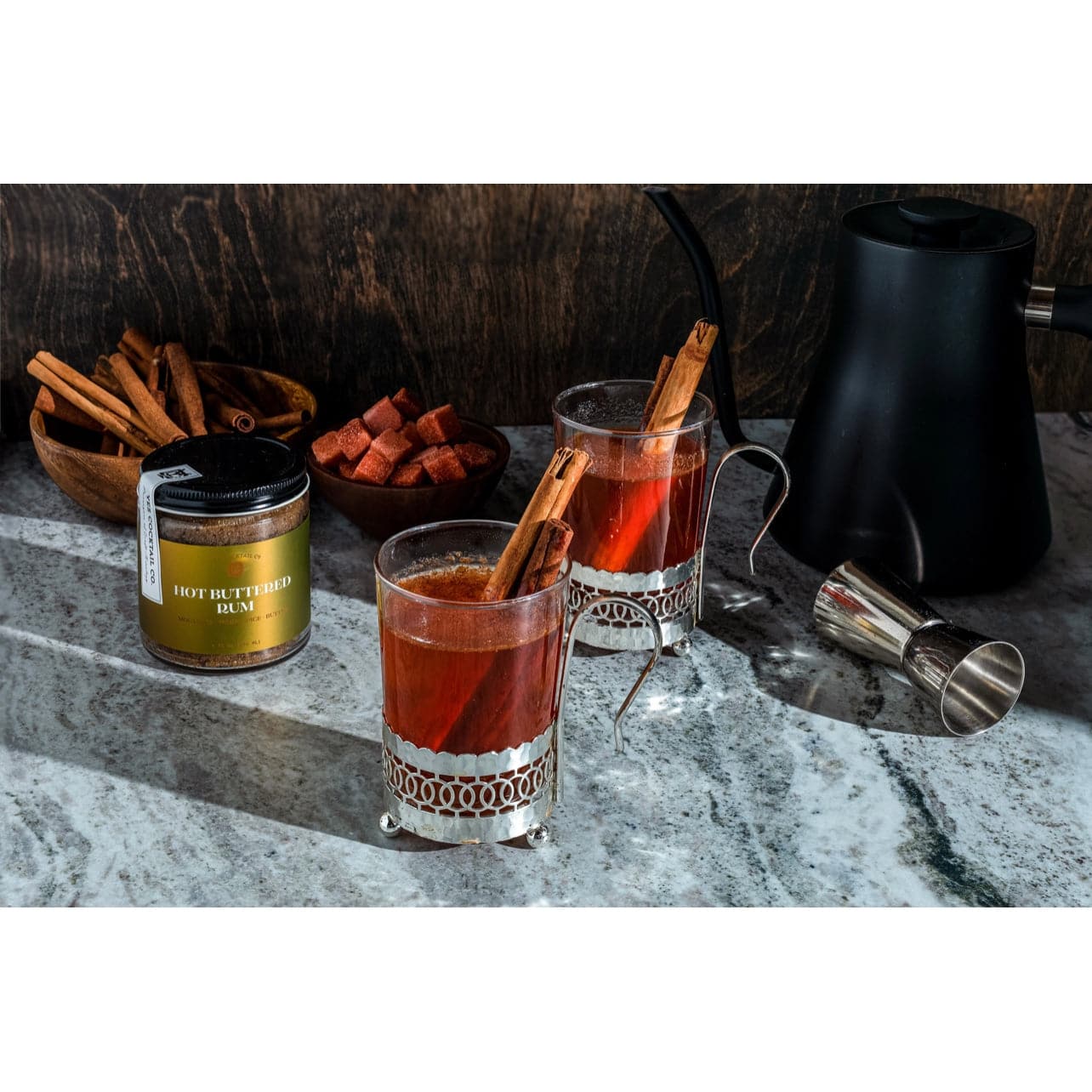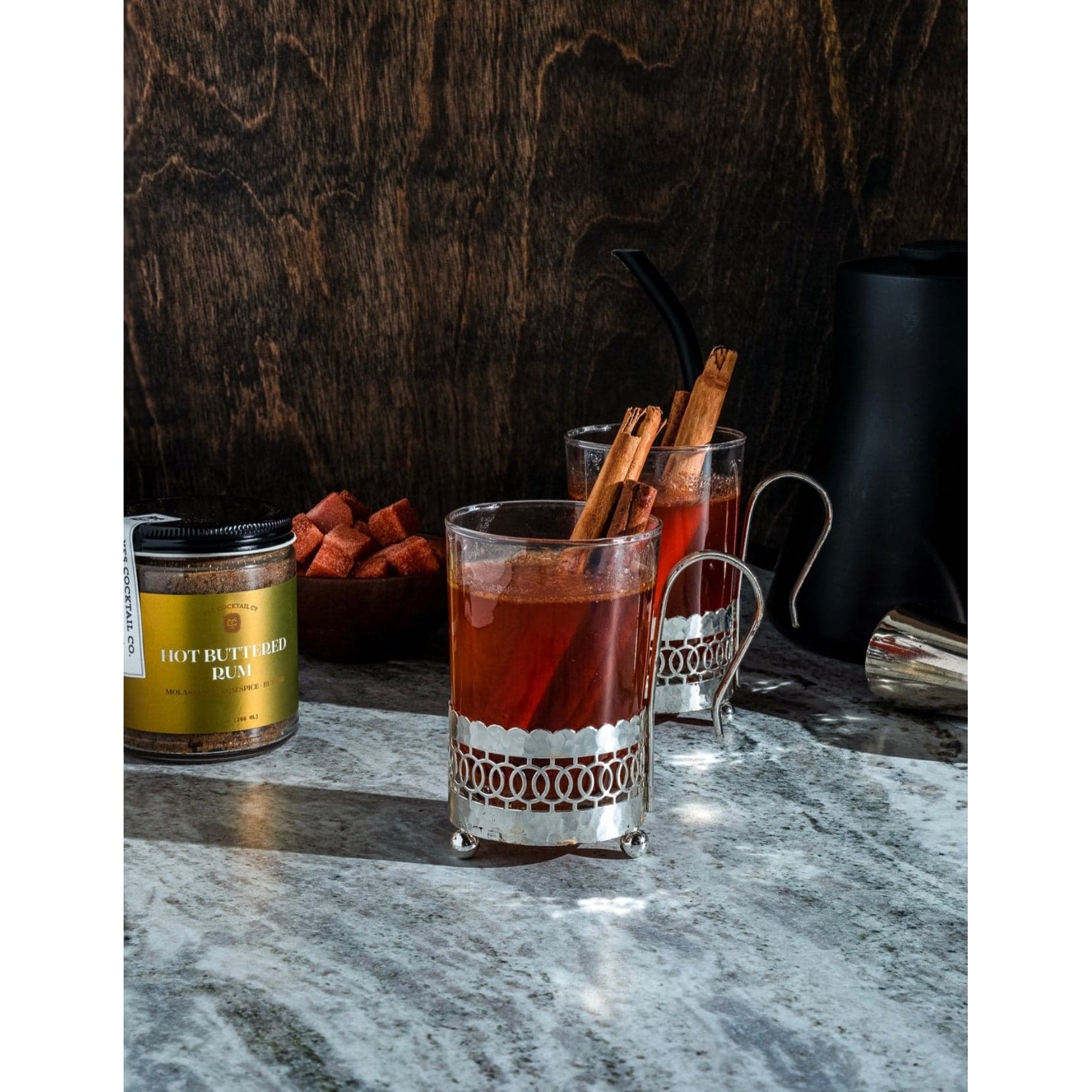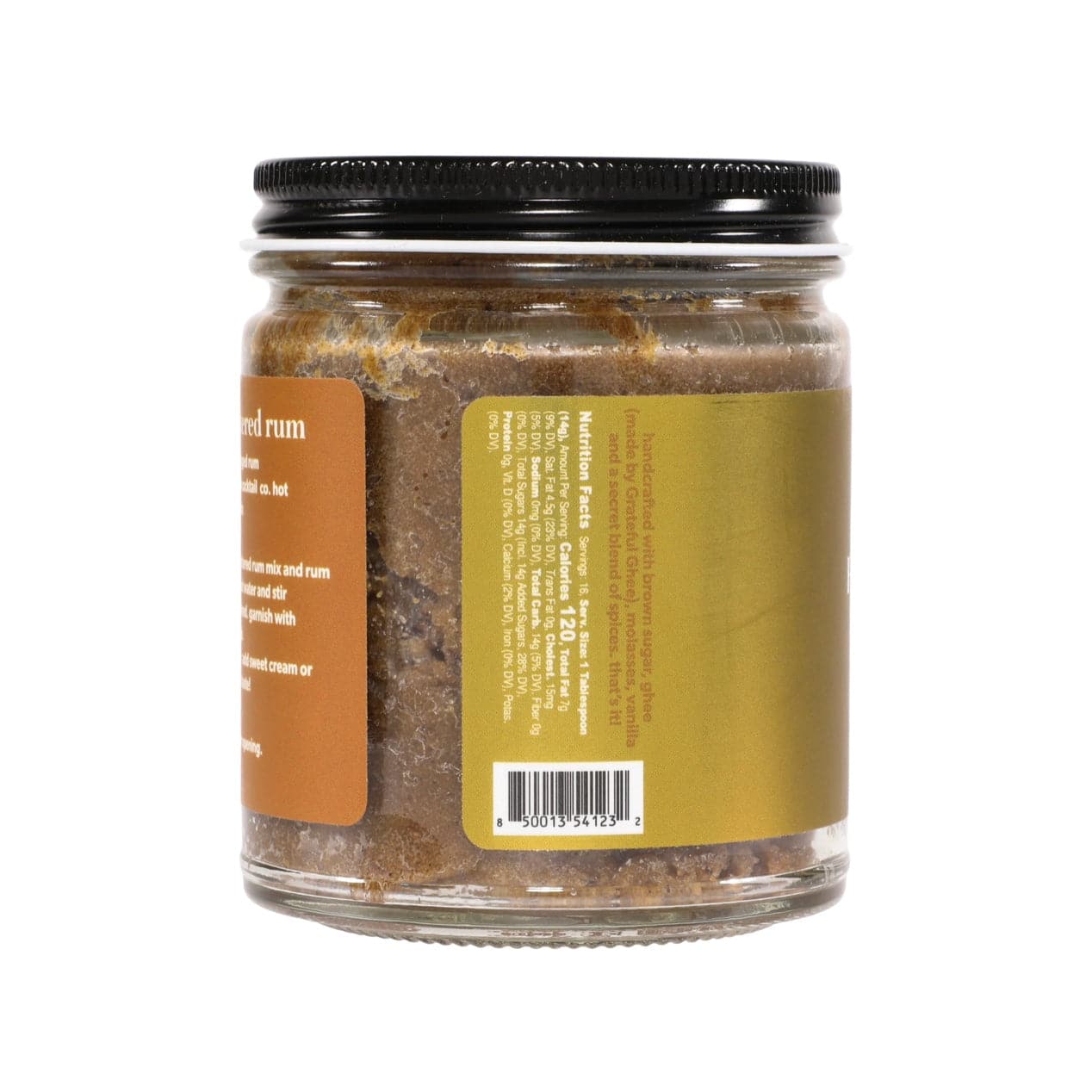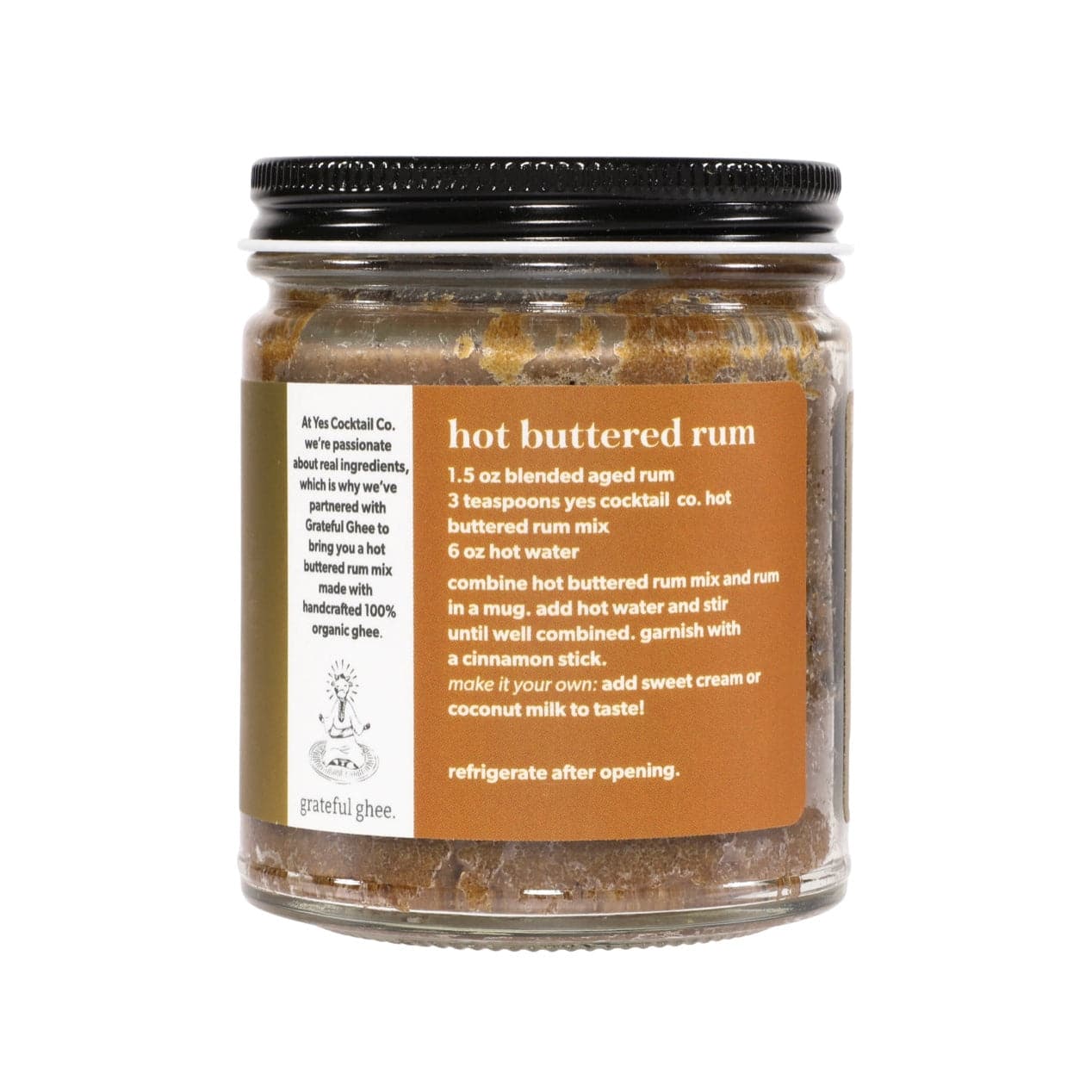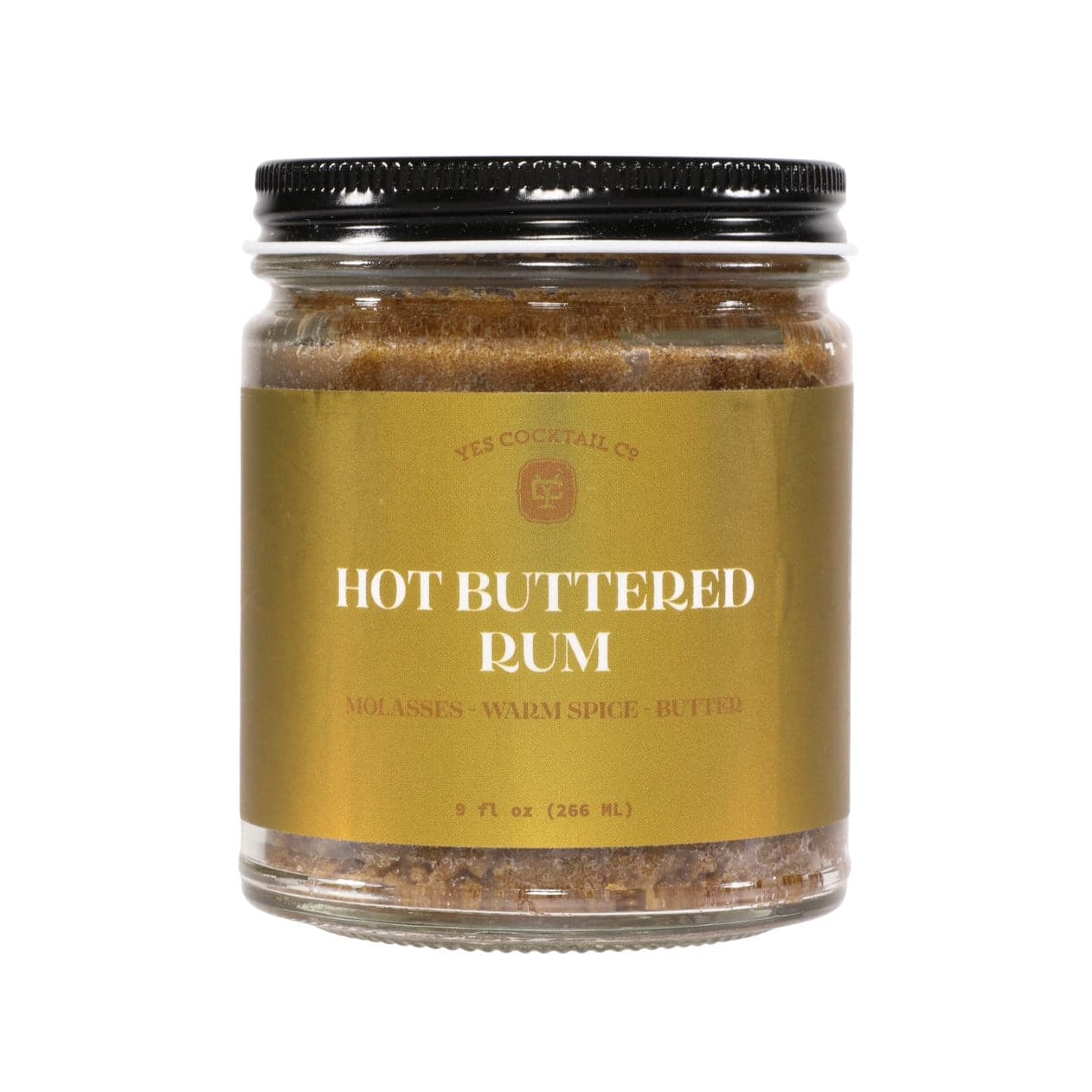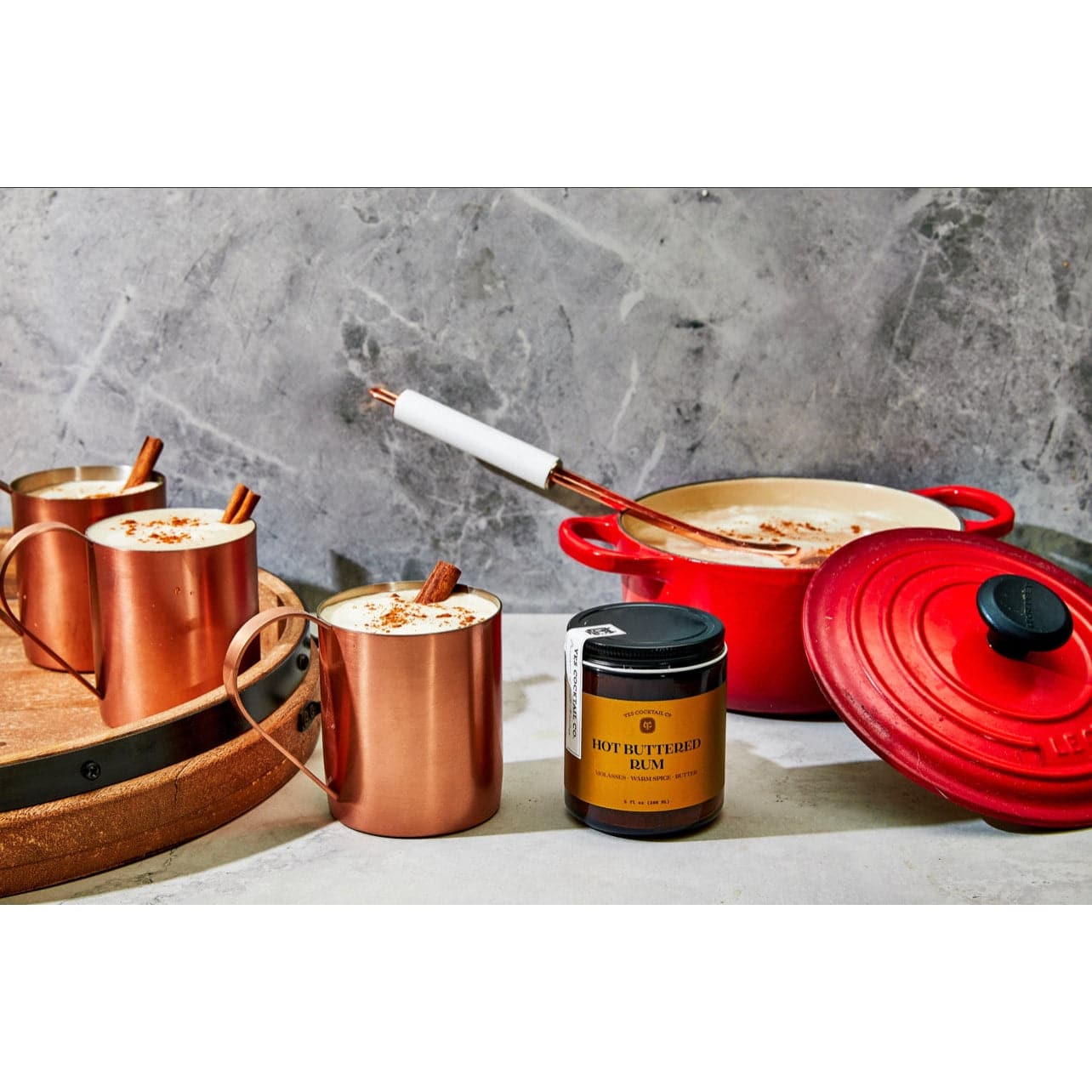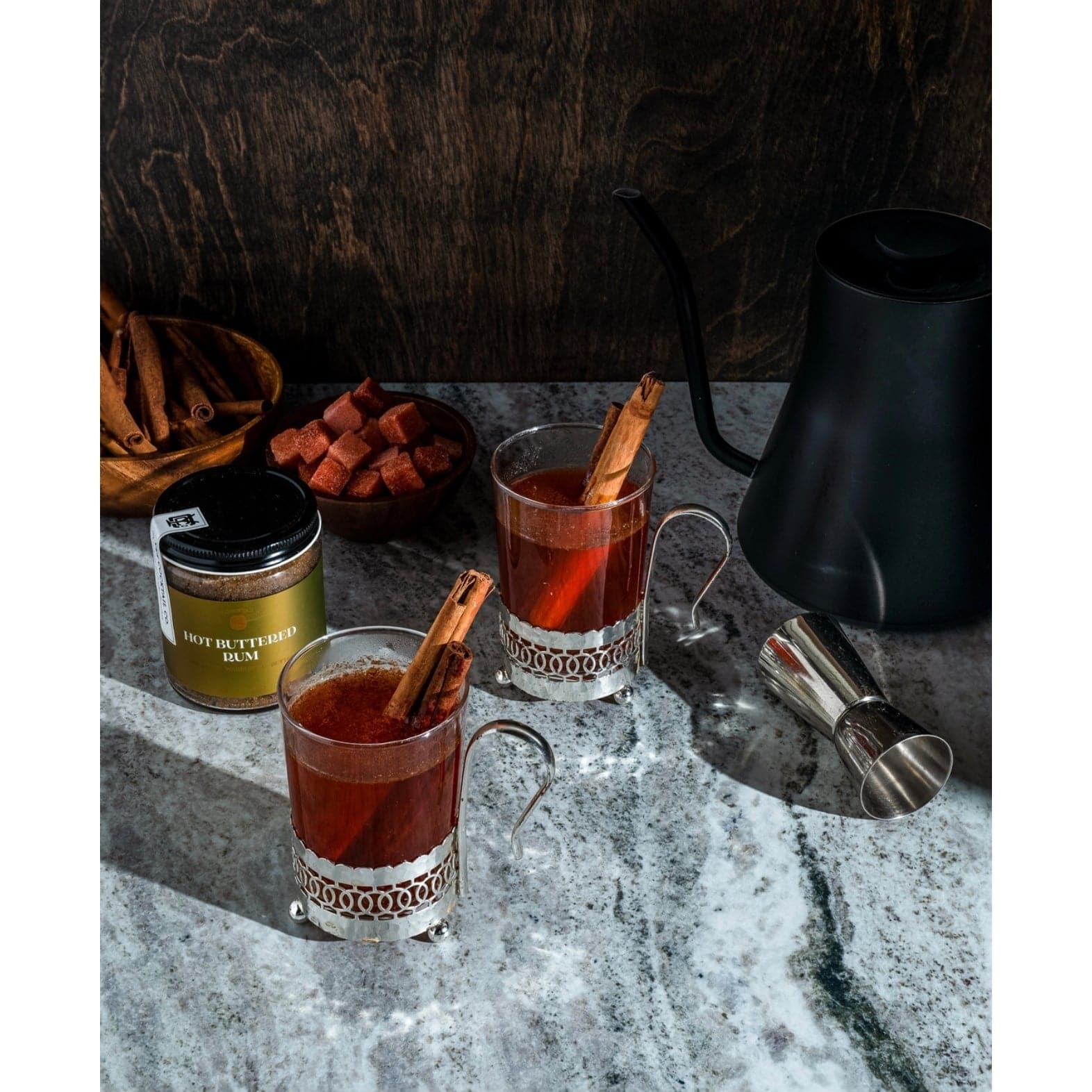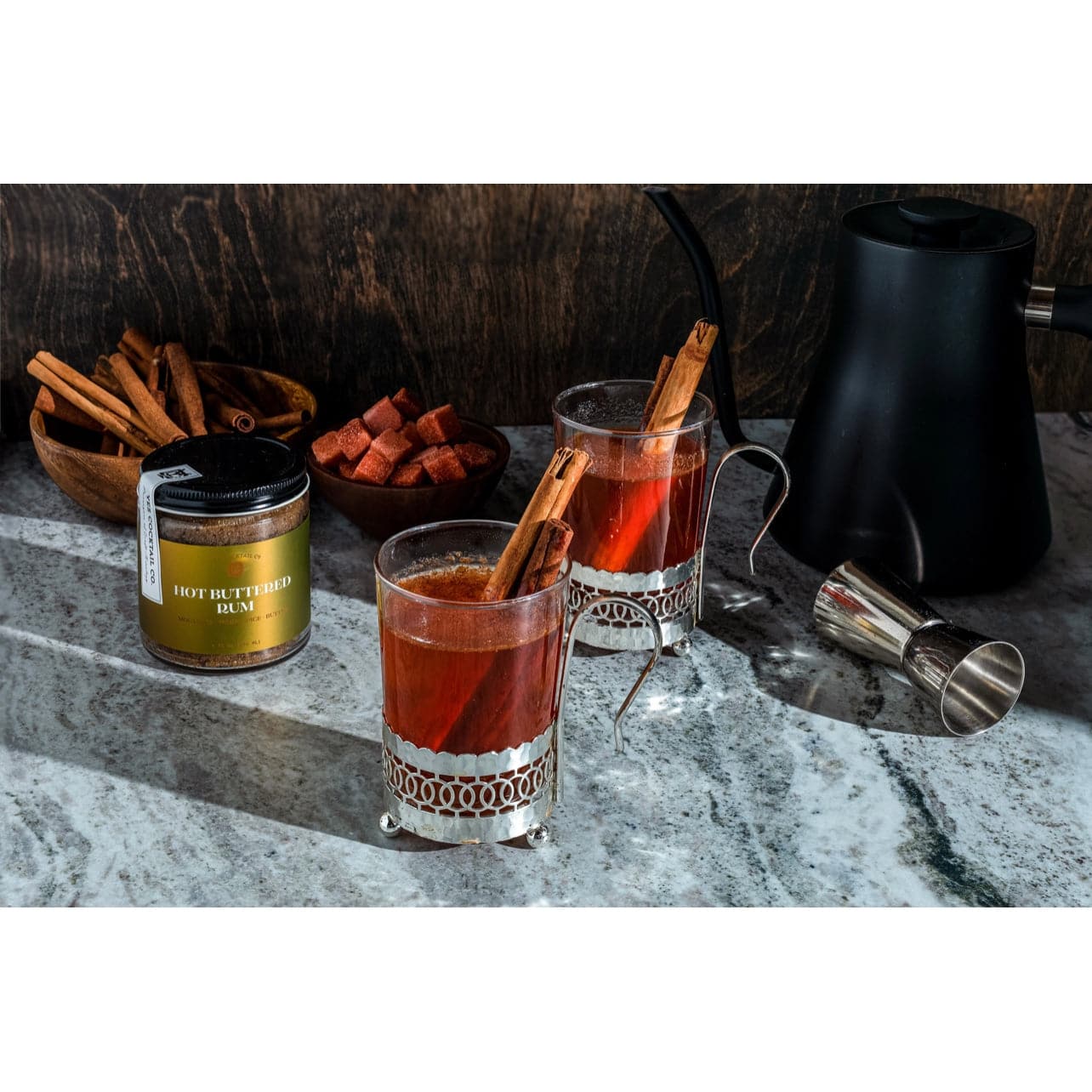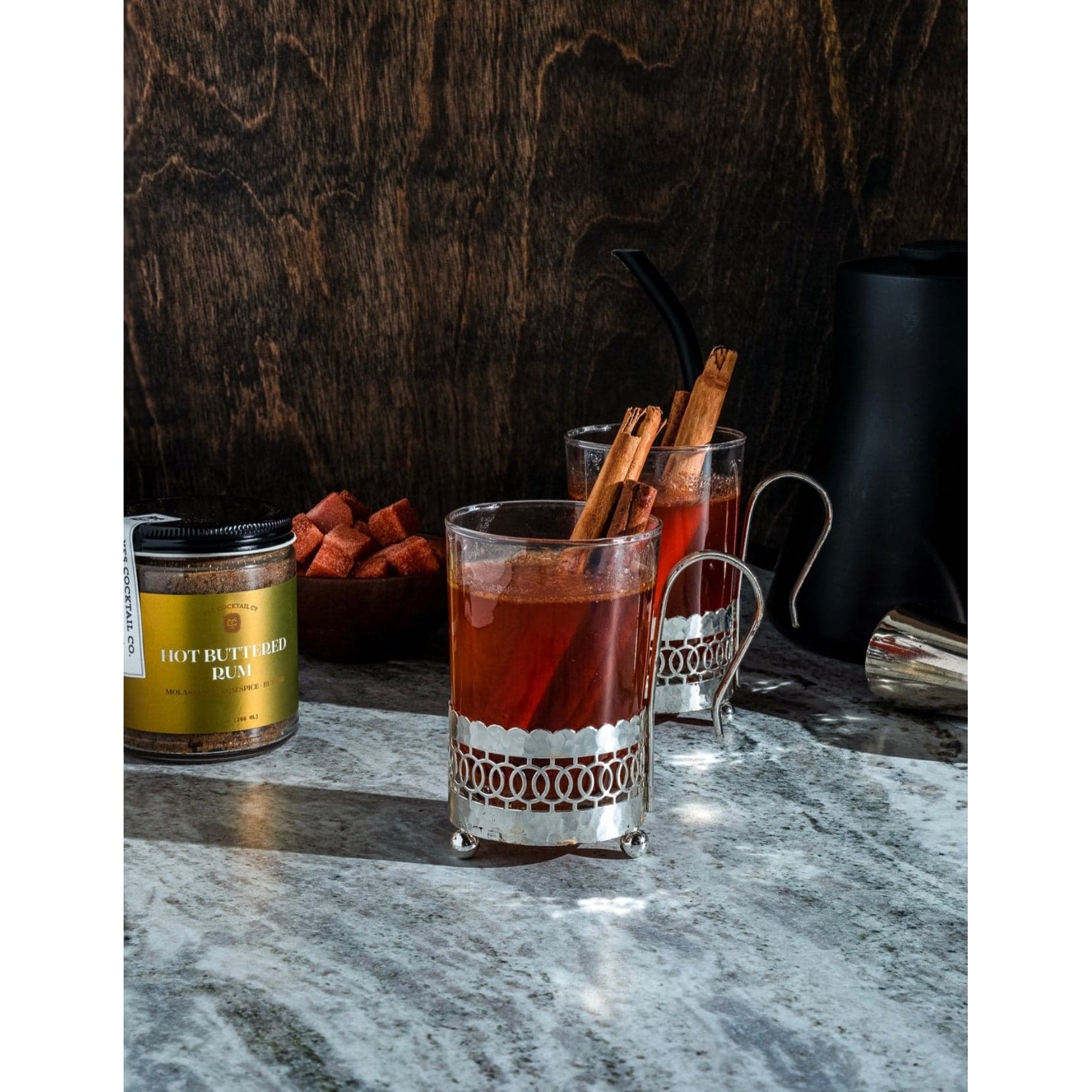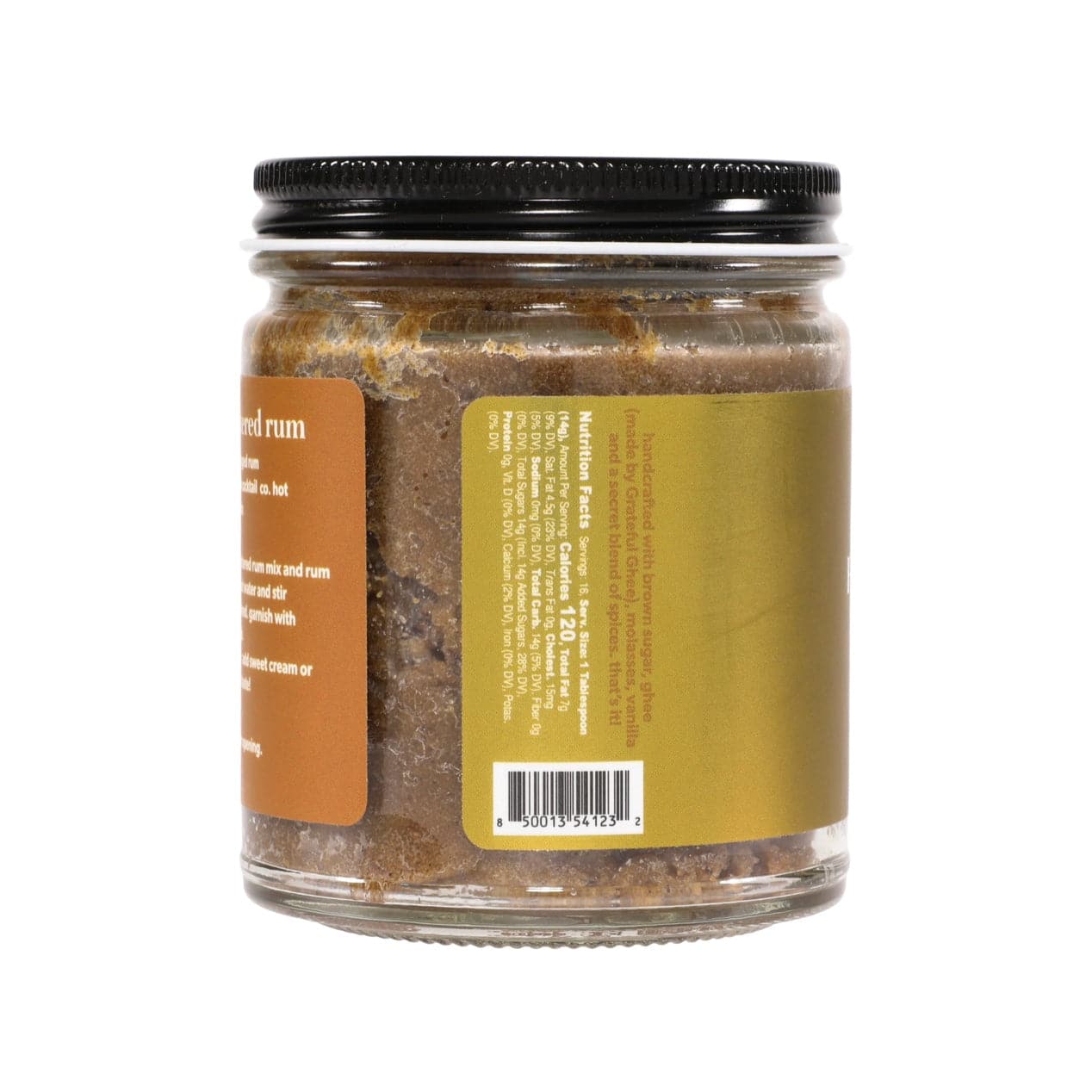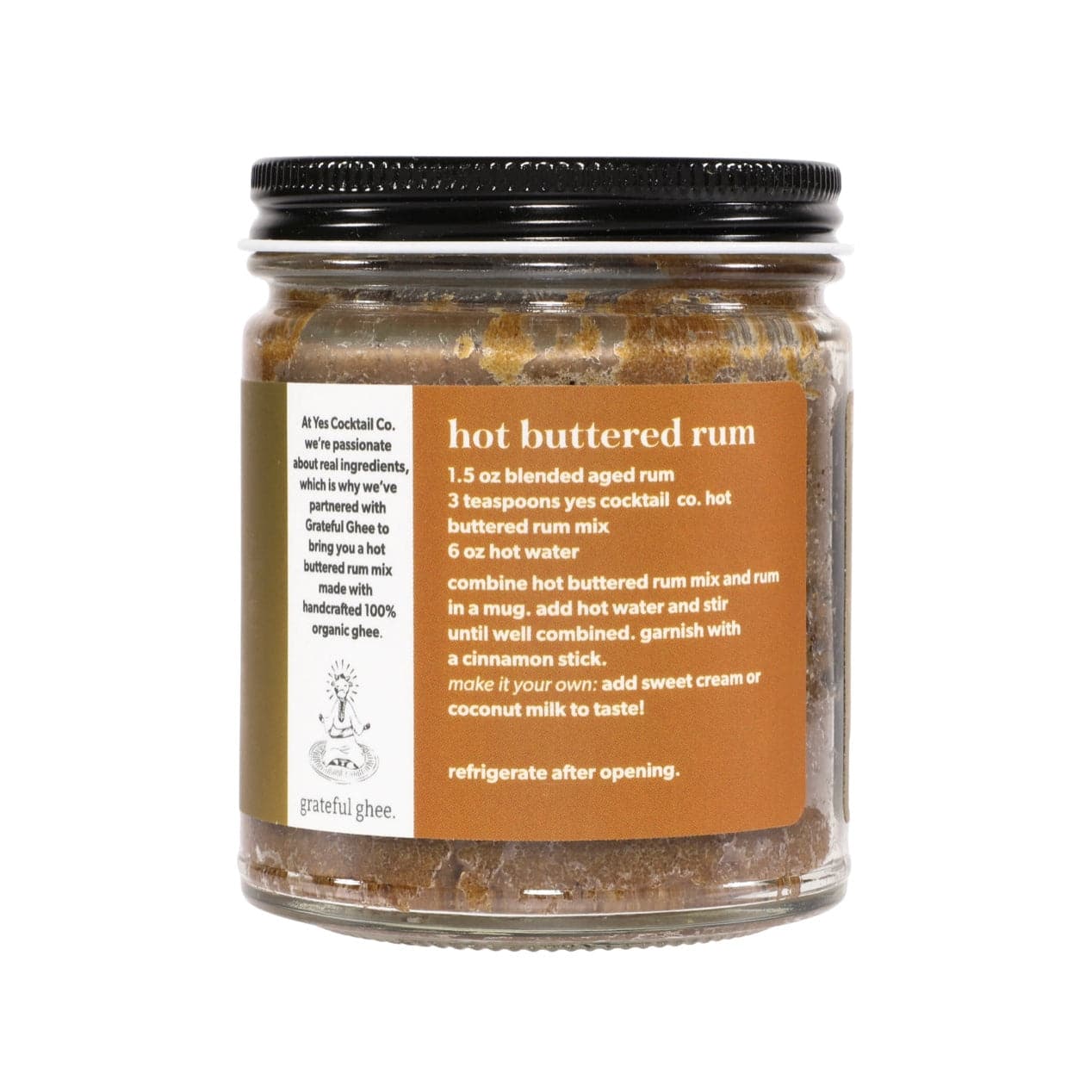 Hot Buttered Rum Mix
Make the winter season extra special with our all-natural 16oz Hot Buttered Rum Mix! Start a new holiday tradition with this classic cocktail. Hot Buttered Rum was popularized in the early colonial days of the United States, but its origins can be found in Europe. Our Hot Buttered Rum Mix features organic, grass-fed butter, brown sugar, and a secret blend of spices to really bundle up your taste buds.

Creating this festive beverage is a breeze. Just add three teaspoons per 1.5 ounces of rum, and top it off with hot water or cider. You can make 18 servings with this 16oz jar, so there's plenty to go around. Cozy up and treat your guests to an unforgettable experience over the holidays. Get ready to make long-lasting memories with your very own Hot Buttered Rum.

Make your celebrations truly special with Hot Buttered Rum Mix!