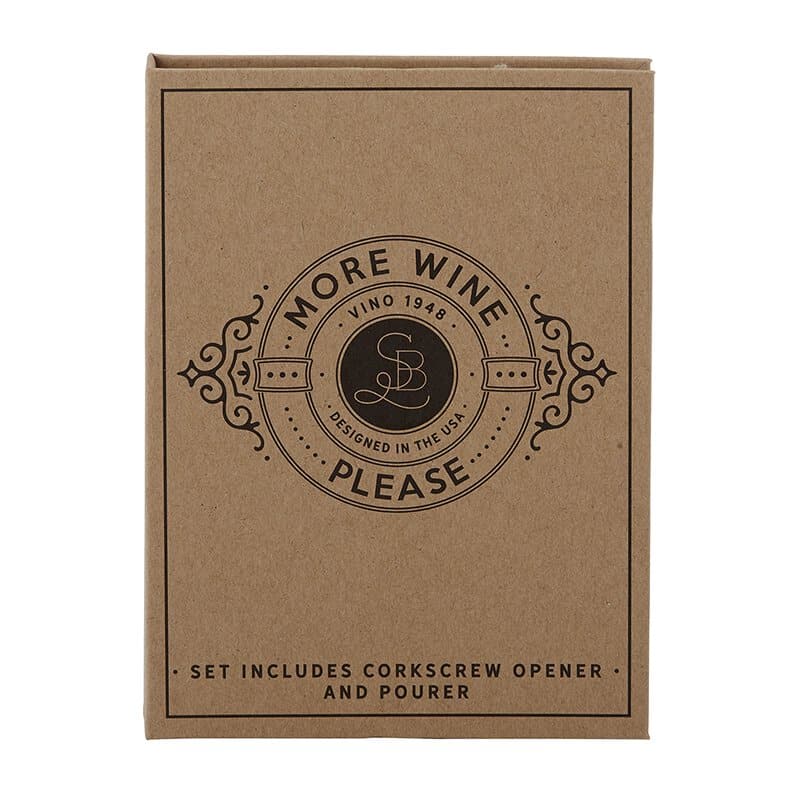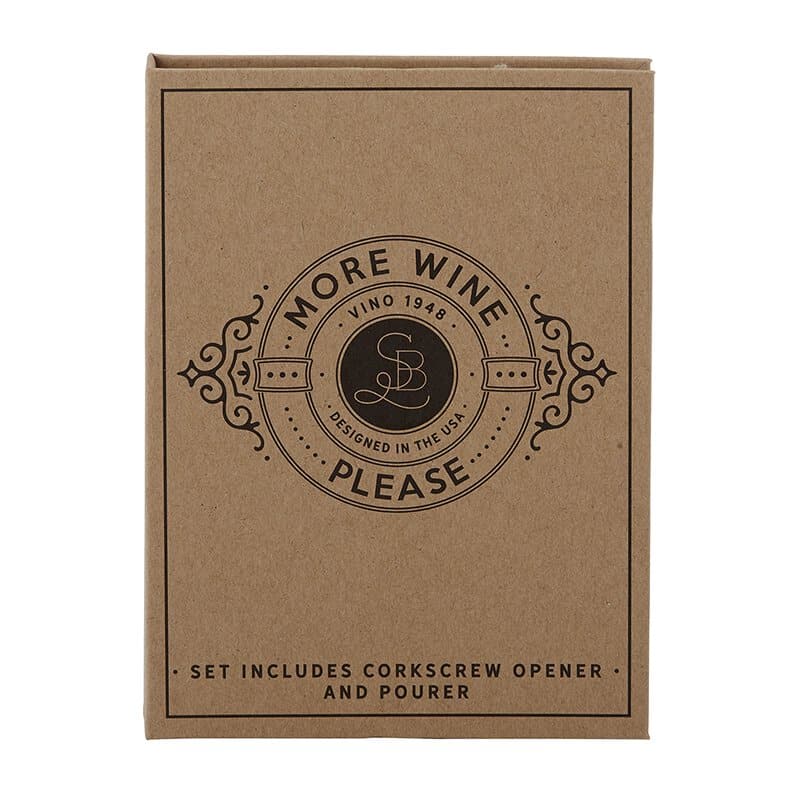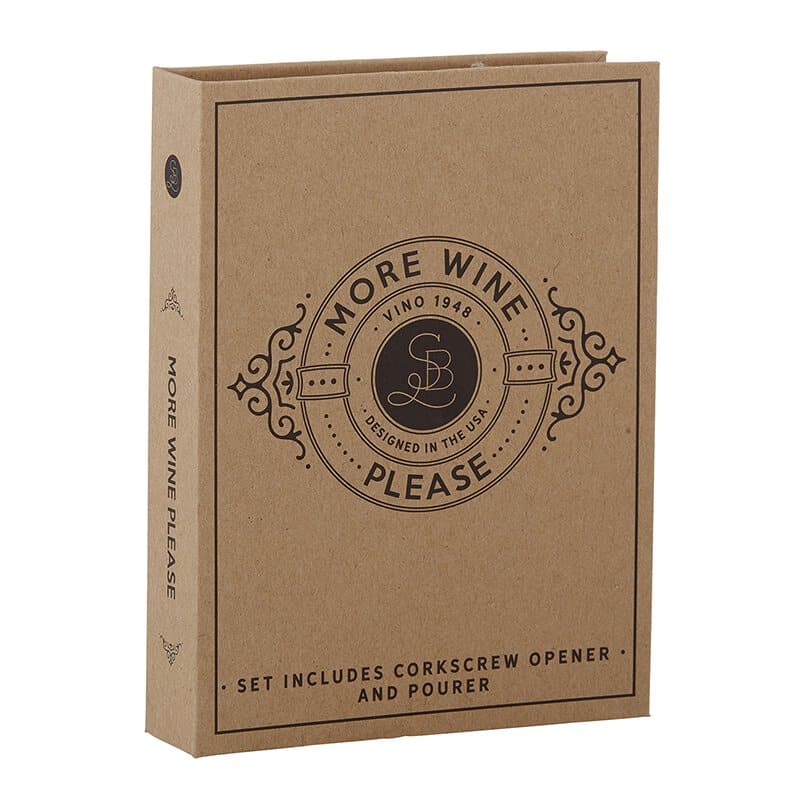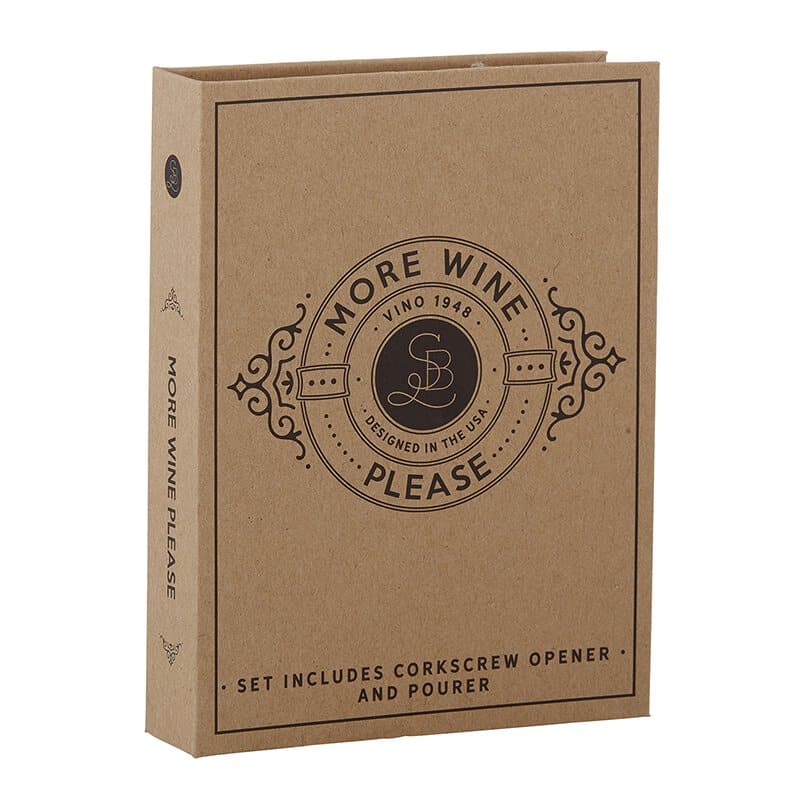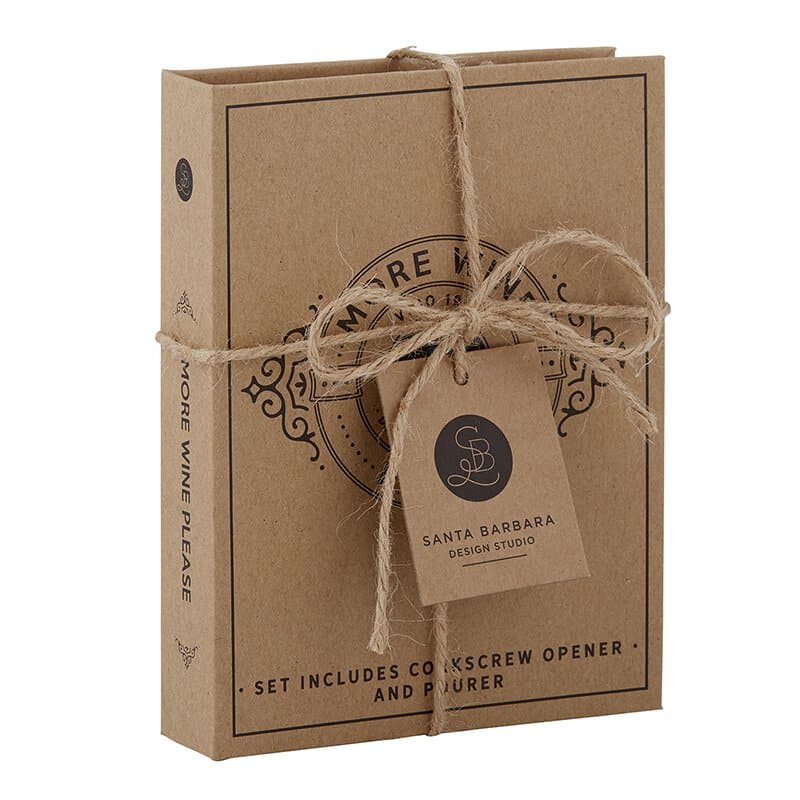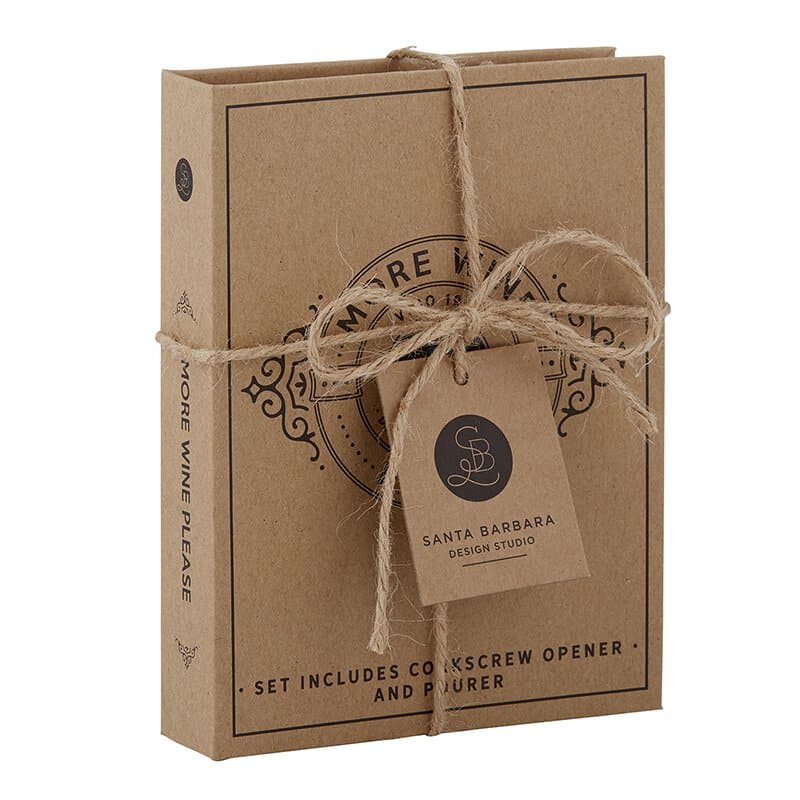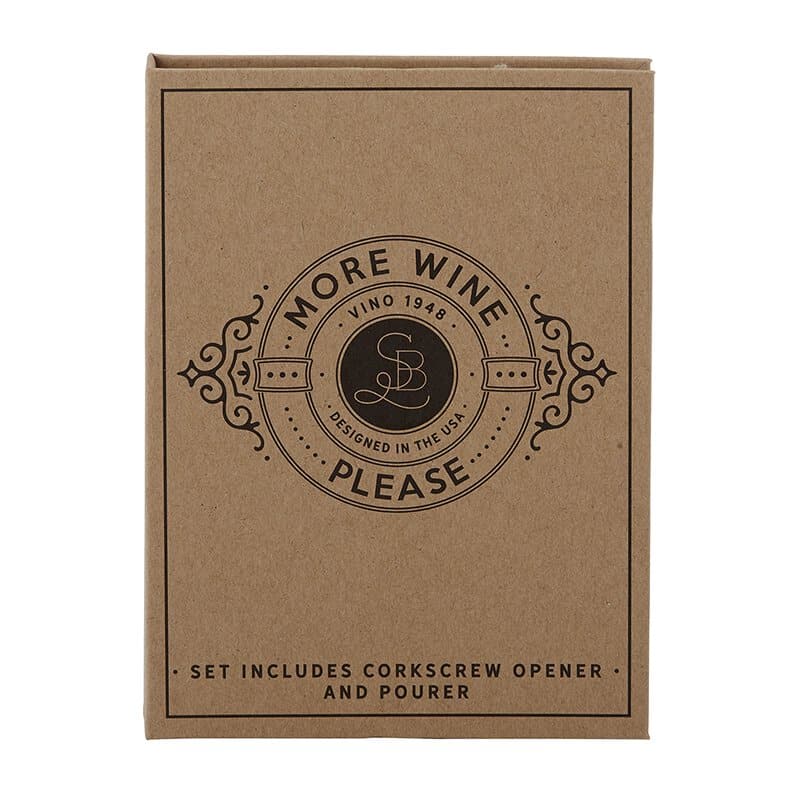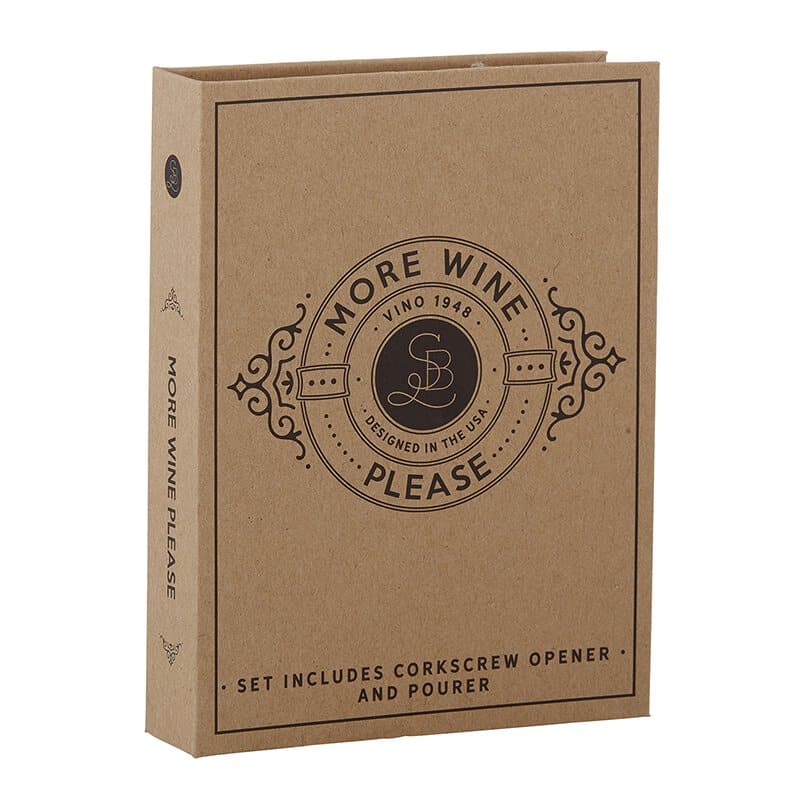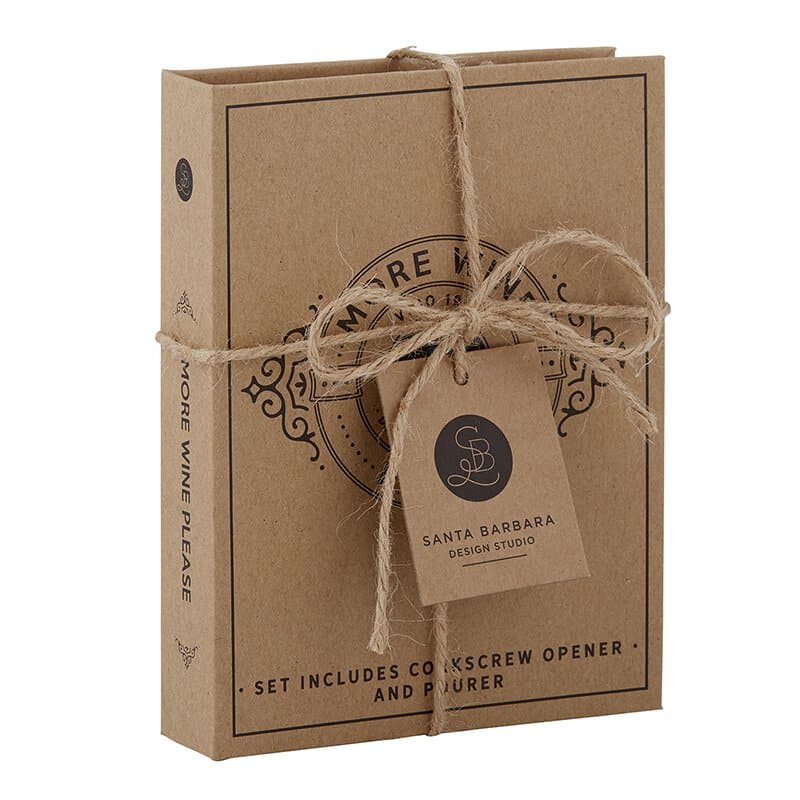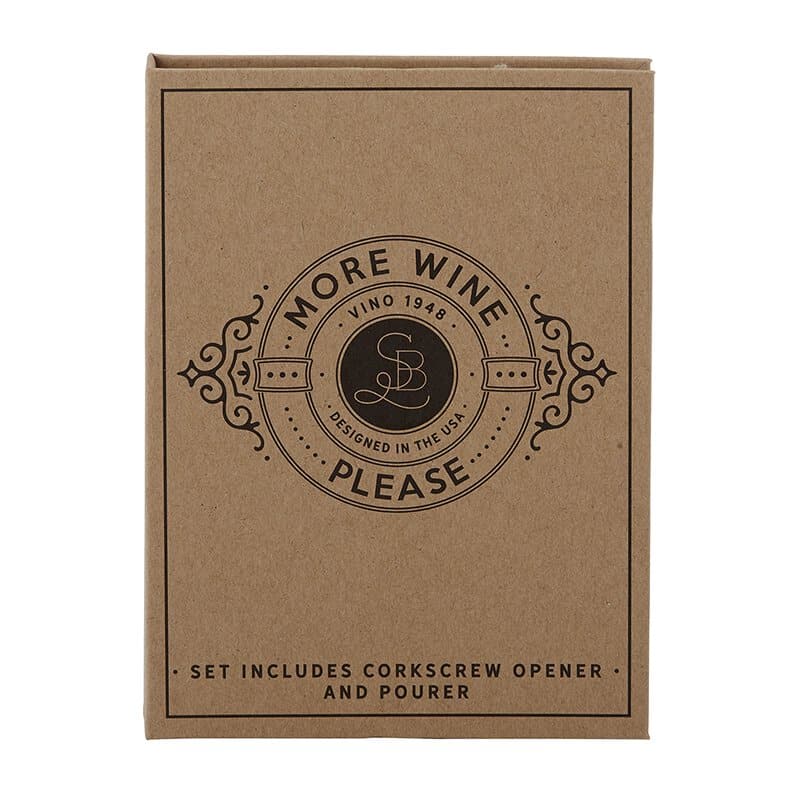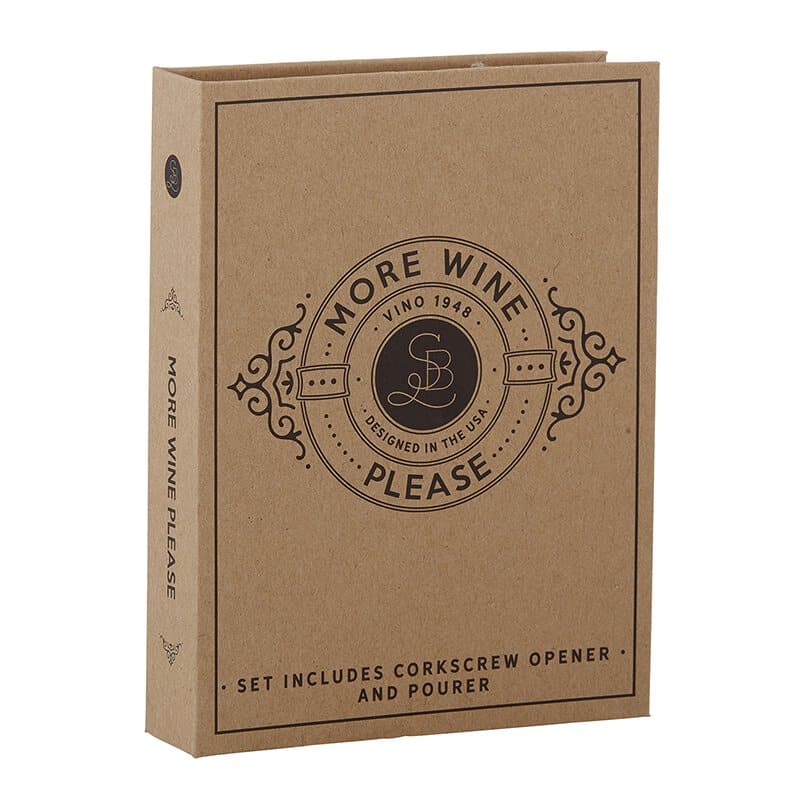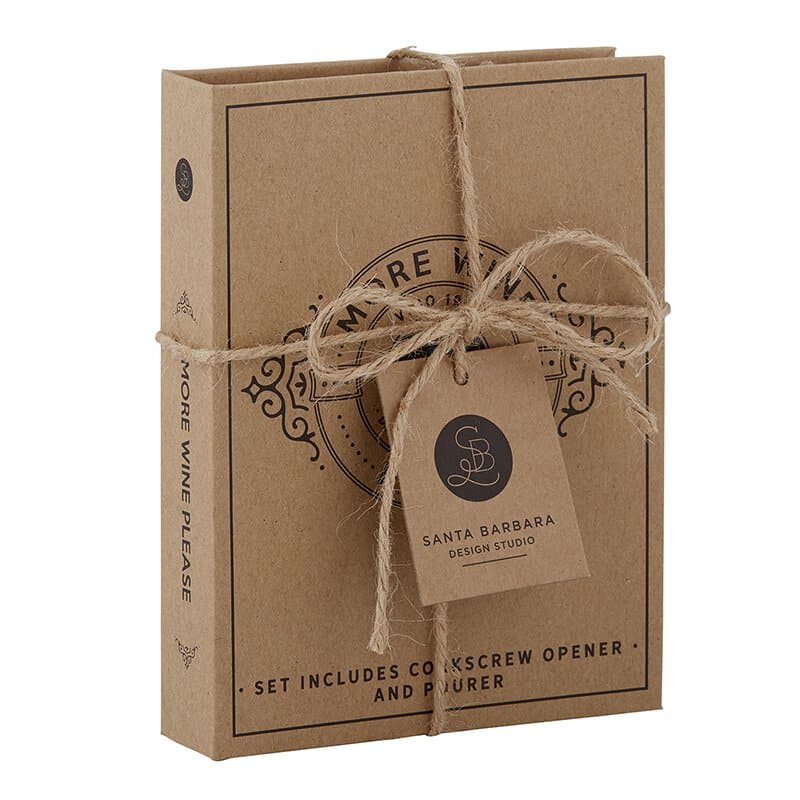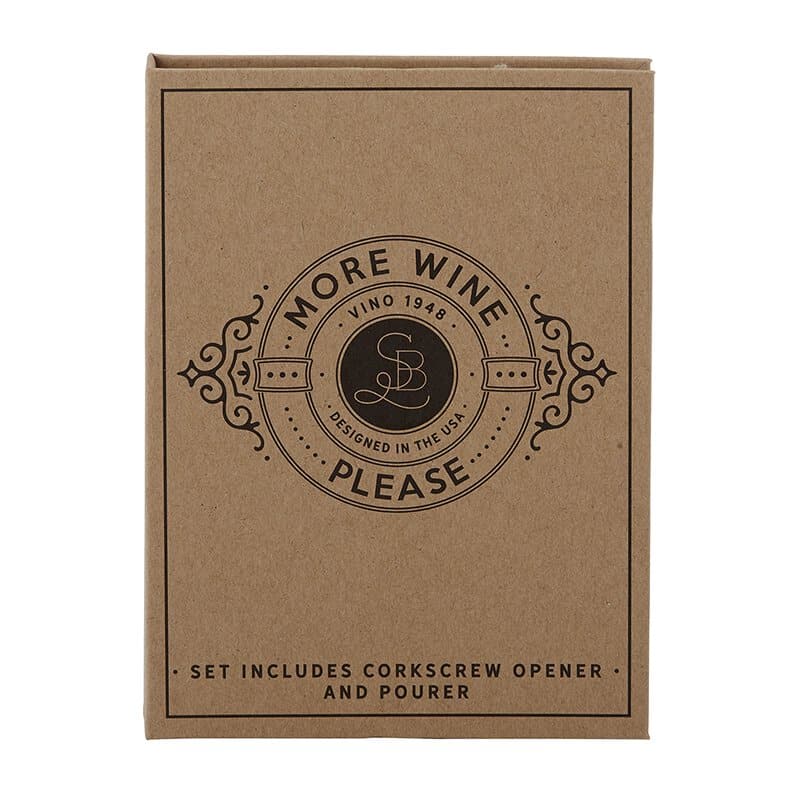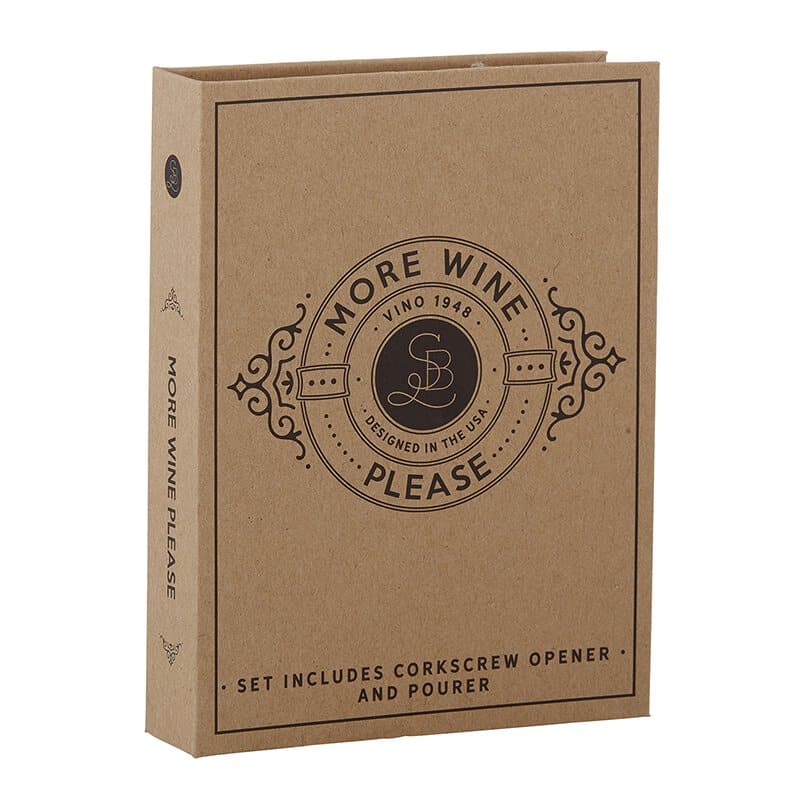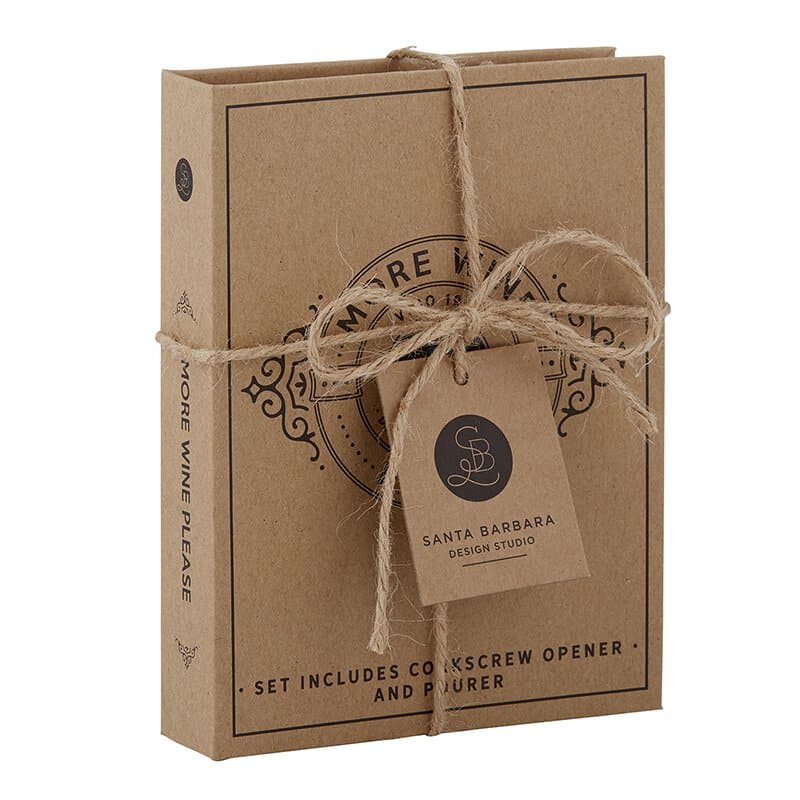 Wine Stopper Book Box - "More Wine Please"
Dive into the world of wine with the Wine Stopper Book Box - "More Wine Please!" This luxurious set is the perfect gift for any wine lover or self-proclaimed connoisseur.

The Wine Stopper Book Box is designed with the utmost elegance and functionality in mind. We understand that opening a bottle of wine should be a seamless experience, which is why this set comes equipped with stainless steel tools that will effortlessly remove any stubborn cork. The corkscrew wine opener ensures an easy and efficient extraction, while the pourer ensures a smooth and precise pour every time. Say goodbye to unexpected spills and hello to a perfectly poured glass of your favorite vintage.

Not only does the Wine Stopper Book Box offer convenience and functionality, but it also takes gifting to the next level. Packaged in a beautifully crafted and gift-ready box, it is guaranteed to impress. Whether it's for a special occasion or just to spoil yourself, this set is the ultimate way to elevate your wine-drinking experience.

To truly complete the perfect hostess gift, pair the Wine Stopper Book Box with some delectable cheese and a stunning marble board. The combination of fine wine, savory cheese, and elegant presentation will make you the talk of the town. It's an exquisite gift that any wine enthusiast would be thrilled to receive.

Crafted from high-quality materials, the Wine Stopper Book Box is built to last. The stainless steel and silicone components ensure durability and reliability, while the cardboard box adds a touch of sophistication. With its compact size of 4.5" W x 6.25" H x 1" D, it is perfect for both home use and travel.

To keep your Wine Stopper Book Box in pristine condition, simply hand wash the components. This ensures longevity and guarantees that it will be a cherished part of your wine-drinking moments for years to come.

So, if you're looking to up your wine game or searching for the perfect gift for the wine enthusiast in your life, the Wine Stopper Book Box - "More Wine Please!" is your go-to choice. Order now and embark on a journey of fine wine, exquisite taste, and unforgettable memories. Cheers!