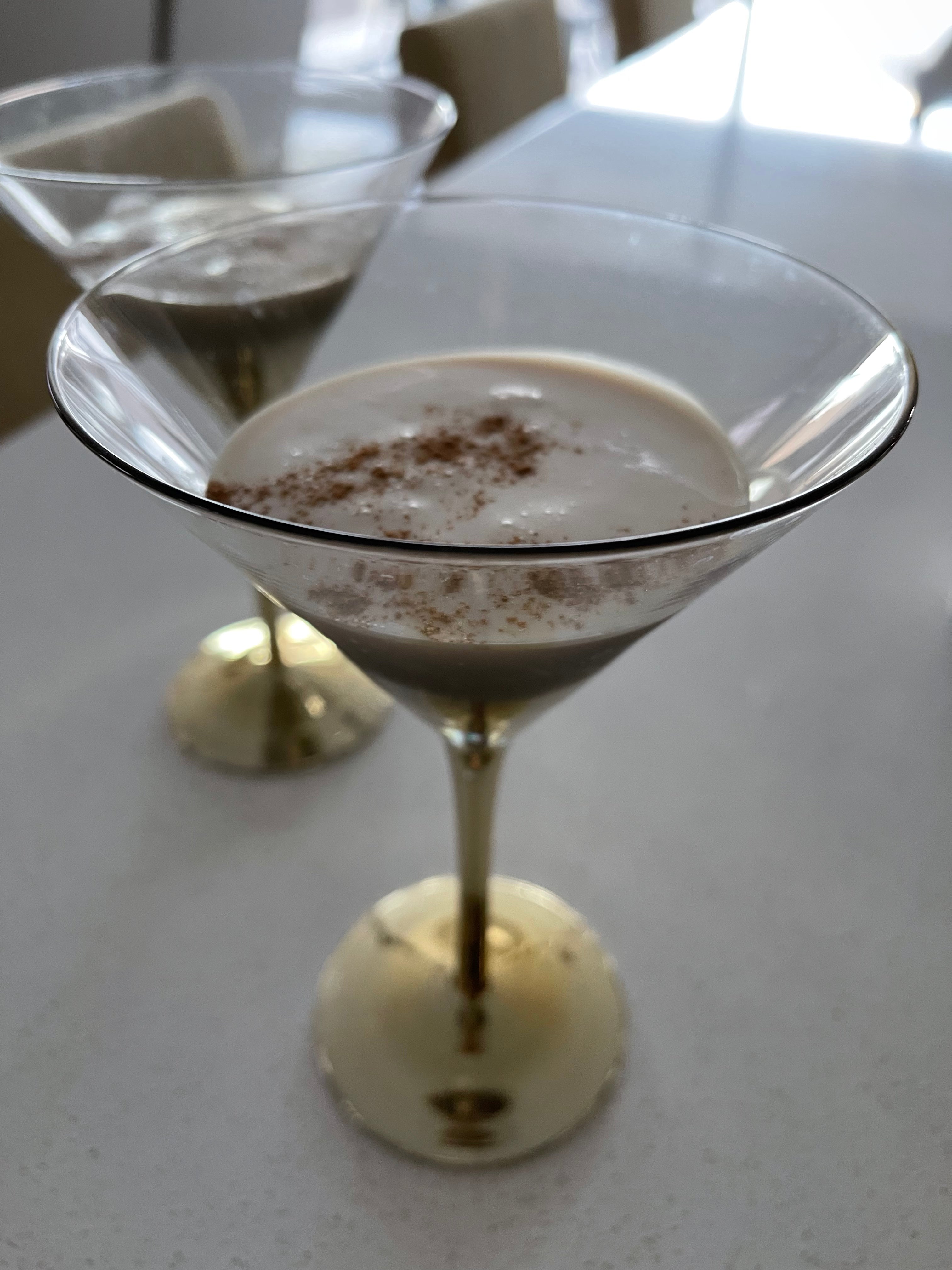 If you like Fireball, you will love this martini! Though not as strong as the shot itself, this martini is definitely cinnamon forward. However the undercurrents of vanilla and almond with the added cream, are definitely reminiscent of the beloved cookie. Garnishing with a little cinnamon on top is the perfect finishing touch but you can also add a little bronze shimmer to your rim for some added sparkle with a hint of sugar.
 

Tips:

Great desert cocktail for parties, especially in the Fall or Winter!
Ingredients:
1 ounce Vanilla Vodka
1 ounce Amaretto
1 ounce Rumchata
2 ounces of Whipping Cream
1/2 ounce Cinnamon Schnapps
Cinnamon
Steps:
Combine all ingredients into a cocktail shaker with ice and mix until it is well blended.
Strain into a chilled martini glass.
Garnish with cinnamon.