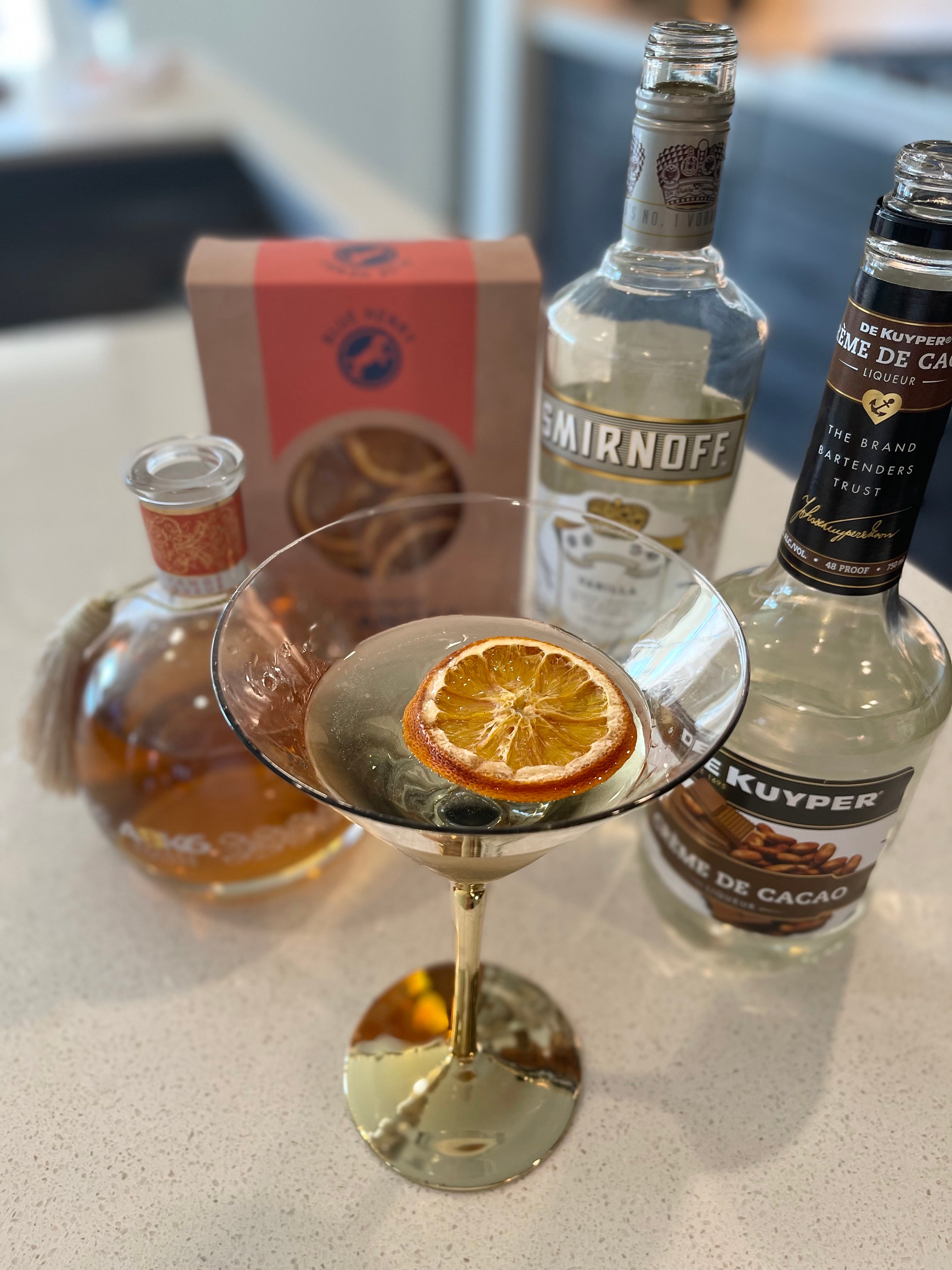 Orange and chocolate is an age-old, aromatic flavor combination. The two flavors complement each other perfectly: sweet citrus tones to the velvet smooth chocolate. This martini isn't overly sweet and can actually be quite refreshing. The undertones of vanilla make the cocktail nice and smooth.  The clear color will have guests wondering how you accomplished the flavor, while adding a slice of orange or an orange twist will instantly raise the bar even higher than you already set it at!
 

Tips:

Don't replace the orange liqueur with Triple-Sec, that has a much sharper taste and will overwhelm the chocolate flavor.
Ingredients:
2 ounce Vanilla Vodka
2 ounce Creme de Cacao
1/2 ounce Orange Liqueur
Steps:
Combine all ingredients into a cocktail shaker with ice and mix until it is well blended.
Strain into a chilled martini glass.
Garnish with a slice of orange for added flair!