The Perfect Thanksgiving Cocktails to Serve for Your Family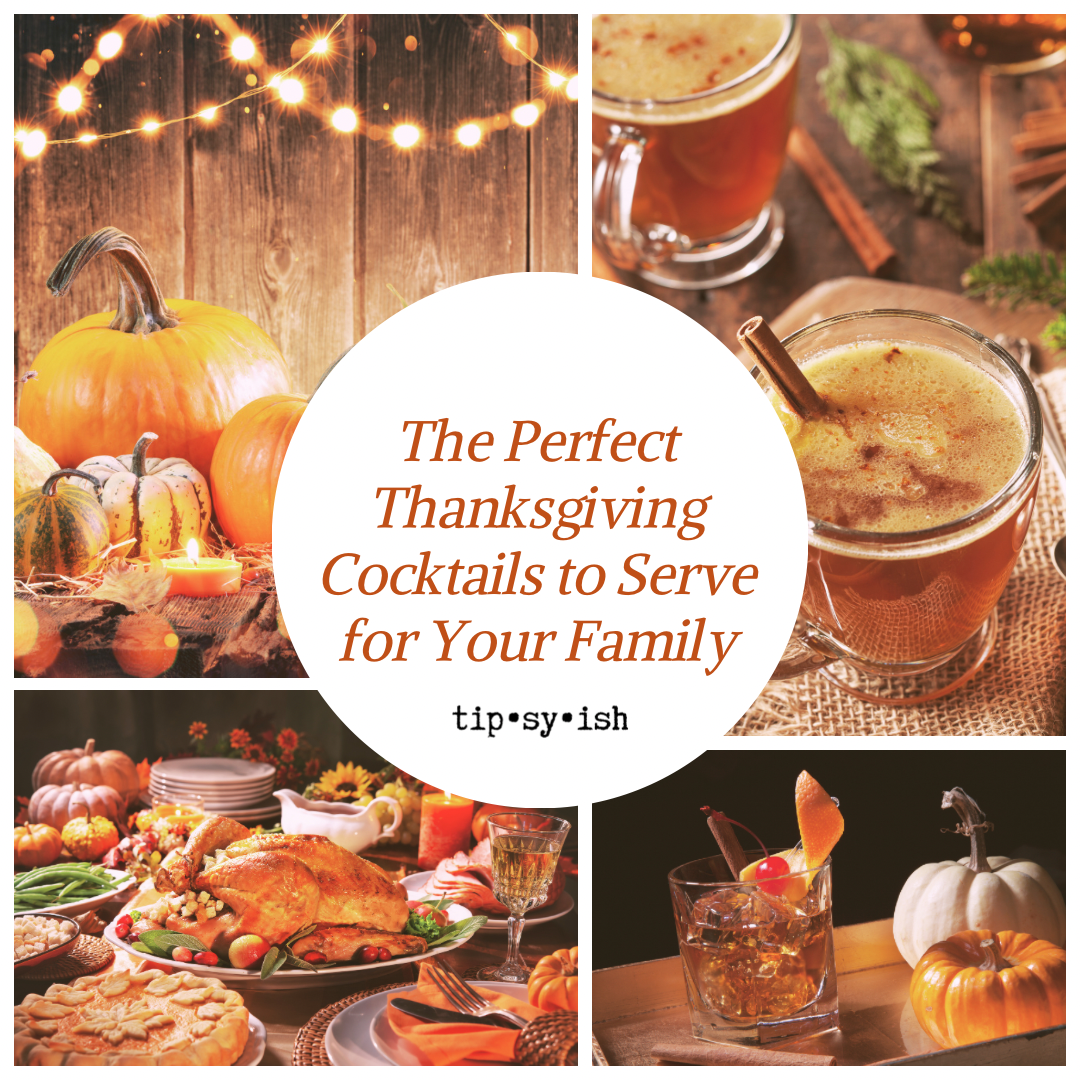 Thanksgiving is one of the most awaited holidays in the US, and it is typically spent with family and friends. If you are hosting a Thanksgiving gathering this year, having a list of cocktails to serve your guests can make your get-together even more special. There are several cocktails you can add to your party's menu, traditional or with a little twist, that are perfect for sipping while enjoying a hearty meal. In this cocktail mixology guide, we'll share some of our favorite cocktails to serve for the family at Thanksgiving.


Apple Cider Mimosa

The Apple Cider Mimosa combines the fresh and sweet flavors of apple cider with the sparkly fizz of champagne. It's the perfect mouthwatering blend that can set the tone for the entire meal. To make your Apple Cider Mimosa more flavorful, use cinnamon-sugar rims on your champagne flutes. For an added touch, you can also throw in some whole cloves and apple slices as garnish.

Autumn Sangria

Autumn Sangria is a wine cocktail with spiced cider, apples, and cranberries. You can use red or white wine in this recipe, depending on your preference. The warm spiciness of the cider and the tartness of cranberries blend well with the wine to create a refreshing punch you can serve in a large pitcher. With the addition of a sprig of fresh rosemary, the Autumn Sangria becomes even more festive, turning your table into a charming autumn wonderland.

Cranberry Margarita

The Cranberry Margarita is a great cocktail that adds a bit of tangy sweetness to your Thanksgiving party. Its unique taste is due to the sweetness of the cranberry mixed with the sourness of the lime and the kick from the tequila. Rim the glasses with some sugar and lime zest to make this cocktail more attractive to your guests, and add fresh cranberries and lime wedges as garnish to ramp up the drink's presentation.

Maple Old-Fashioned

This Maple Old-Fashioned is perfect when you want a dessert cocktail for your spread. For this recipe, you mix maple syrup and orange juice in a glass and then add some ice and bourbon. The sweetness of the maple will bring out the best in the bourbon, and your guests will be delighted with the warm, welcoming flavors of this delectable cocktail.

Hot Buttered Rum

Hot Buttered Rum is a classic comfort drink that you can serve your guests on Thanksgiving night. The buttery flavor, the warm, creamy texture, and the spicy notes of cinnamon, nutmeg, and cloves will make this cocktail your new dessert favorite. Serve it in a glass mug with a cinnamon stick and a little butter on top to finish this delicious drink off.


Thanksgiving is a time for gratitude and love, and it's always special to celebrate it with family and friends. Therefore, hosting a Thanksgiving party can be a meaningful way to connect and make memories. Whether you want to stick with traditional recipes or try something new, these five cocktails are perfect for starting the party and keeping the cheer rolling. They're easy to make, delicious, and offer something for everyone. So why not give them a try and enjoy your Thanksgiving this year to the fullest? Cheers!