Pineapple Upside Down Cake Martini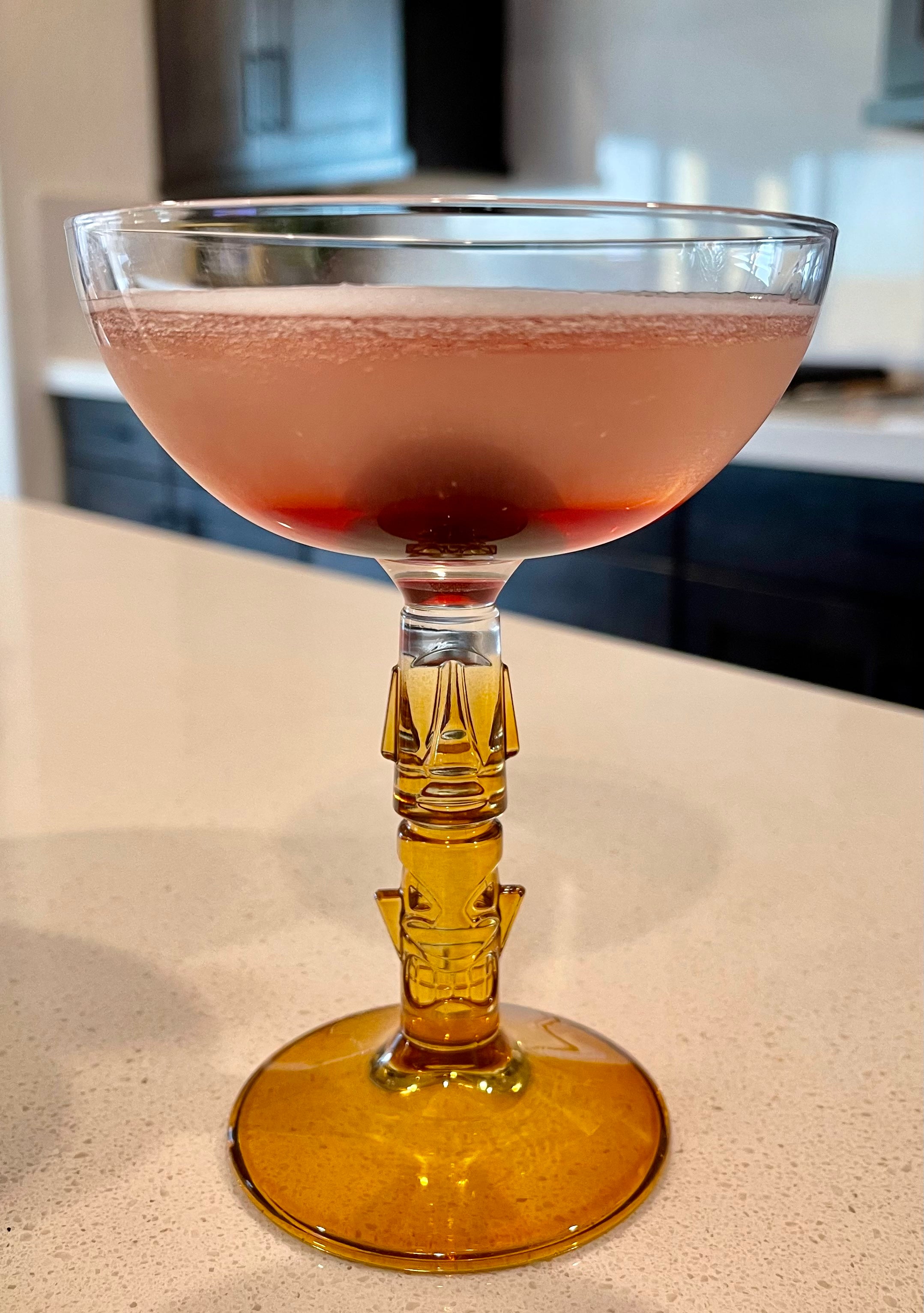 With warmer weather feeling like it's right around the corner, I wanted to share a recipe I found that definitely mimics a summery treat: pineapple upside down cake! I promise that this will quickly become a favorite in your home bar. To emphasize the tropical feel and taste, pour into one of our tiki coupe glasses and this drink will become the highlight of any party!
 

Tips:

This drink can also be made as a shot by adding all the ingredients together (including a splash or two of grenadine) in a shaker, shake it up, and strain into shot glasses with or without the cherry!
Ingredients:
4 ounces of Vanilla Vodka
4 ounces of Whipped Cream Vodka
8 ounces of Pineapple Juice
Grenadine
Cherry
Steps:
Combine your whipped cream vodka, vanilla vodka, and pineapple juice into a cocktail shaker with ice and mix until it is well blended.
Strain into a chilled martini glass that already has a cherry at the bottom.
Slowly pour a splash of grenadine down the side of your martini glass. The grenadine is heavier, so it will sink to the bottom, creating a drink that is beautifully two-toned and resembling a slice of pineapple upside down cake!